Grilled Balsamic and Rosemary Flat Iron Steak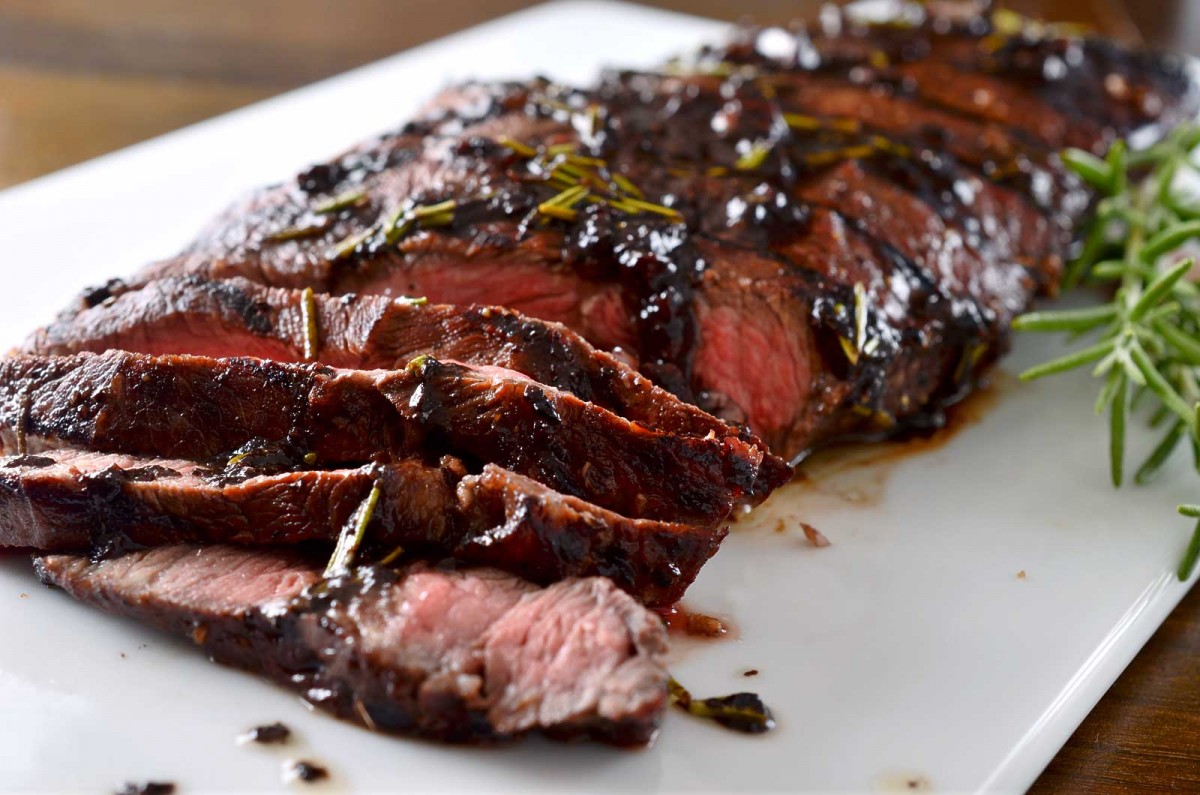 Oh man. This steak. This STEAK. This Grilled Balsamic and Rosemary Flat Iron Steak. It. Is. Heavenly. There are no other words to describe it so I'm just going to tell you what it is. First it's marinated in balsamic vinegar, red wine, garlic and rosemary. Then grilled and then comes the best part. That marinade, that scrumptious wine, balsamic, garlic and rosemary marinade, gets another splash of red wine and then reduced down to a luscious sauce to spoon over the top. I told you it was heavenly. I don't lie. It's not nice.
Confession time: 100 to 1 I prefer to eat steak at home. It's just better than any steakhouse or restaurant.
Case in point, I used to work for a company that owned a steakhouse. One of the best in the city. It was good. And I could basically eat there for free. But want to know something? I can probably count on my two hands the number of times I ate there in all four years that I worked there. It's not that I didn't like it. It was, and still is, a really good steakhouse. But steak is better at home.
Am I right? Or am I right?
Take this Grilled Balsamic and Rosemary Flat Iron Steak for instance.
Sure, it takes a little bit of planning because it has to sit in the marinade for a good 8 hours. Put it in the marinade before you go to bed and you can sleep through it. No doubt dreaming about how delicious it will be. And, delicious it will be.
Sure, you have to cook it yourself. Standing outside, in front of your grill on a warm summer evening sipping a glass of wine, maybe even the same one you used in the marinade. OH THE HUMANITY!
Sure, you won't have to get all dressed up and might even eat this steak in your PJs. I cannot personally think of a reason this would be bad.
Sure, there won't be a server bringing you your food.
OK, so the steakhouse wins on that one. But really, the fact is, this steak is so good you won't mind.
And even better, there is no chance of leaving your leftovers on the table on your way out.
If there is any leftovers.
Which there probably won't be.