Grilled Potatoes with Chive Sauce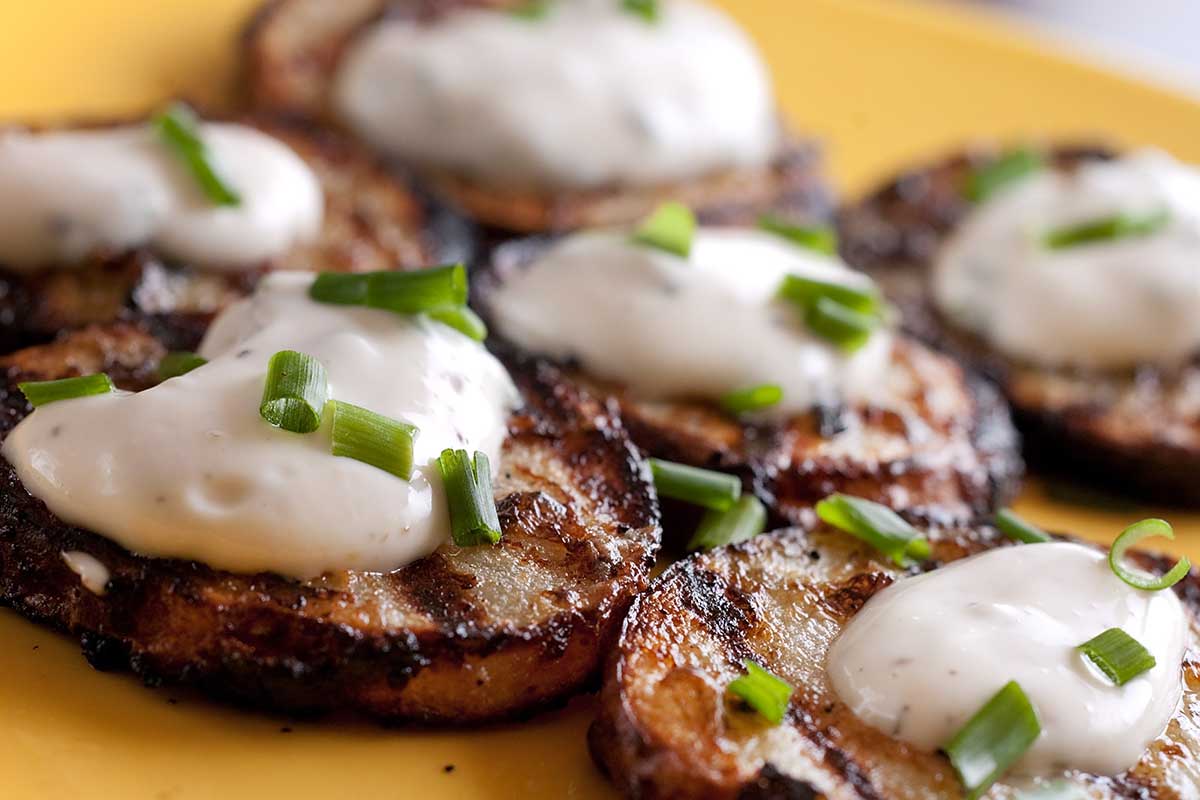 Why in the world did I never think of grilling potatoes before? I love every kind of potato there is: mashed potatoes, potato chips, potato balls, potato salad and of course tater tots.  Basically, chances are if it has potatoes in it I will love it. But despite trying and loving potatoes in a variety of ways, grilling never occurred to me . That is until it was just too hot to cook inside.
Last week we experienced some super hot weather. I'm talking mid-90's and while that may sound perfect to those of you in other parts of the country or my crazy friend who keeps her heater on even if its 80 degrees outside,  it is just too hot for a city where no one has air conditioning. That is why Ryan and I decided to cook most of our dinner on the grill to keep the house nice and cool. I say most because these potatoes do need to be par-boiled just until tender, but the 4 minutes that you need for that doesn't heat up the house too much. Serve these along side some grilled steak and maybe even some watermelon salad and you have a perfect "Dog Days of Summer" supper.