Roasted Garlic Soup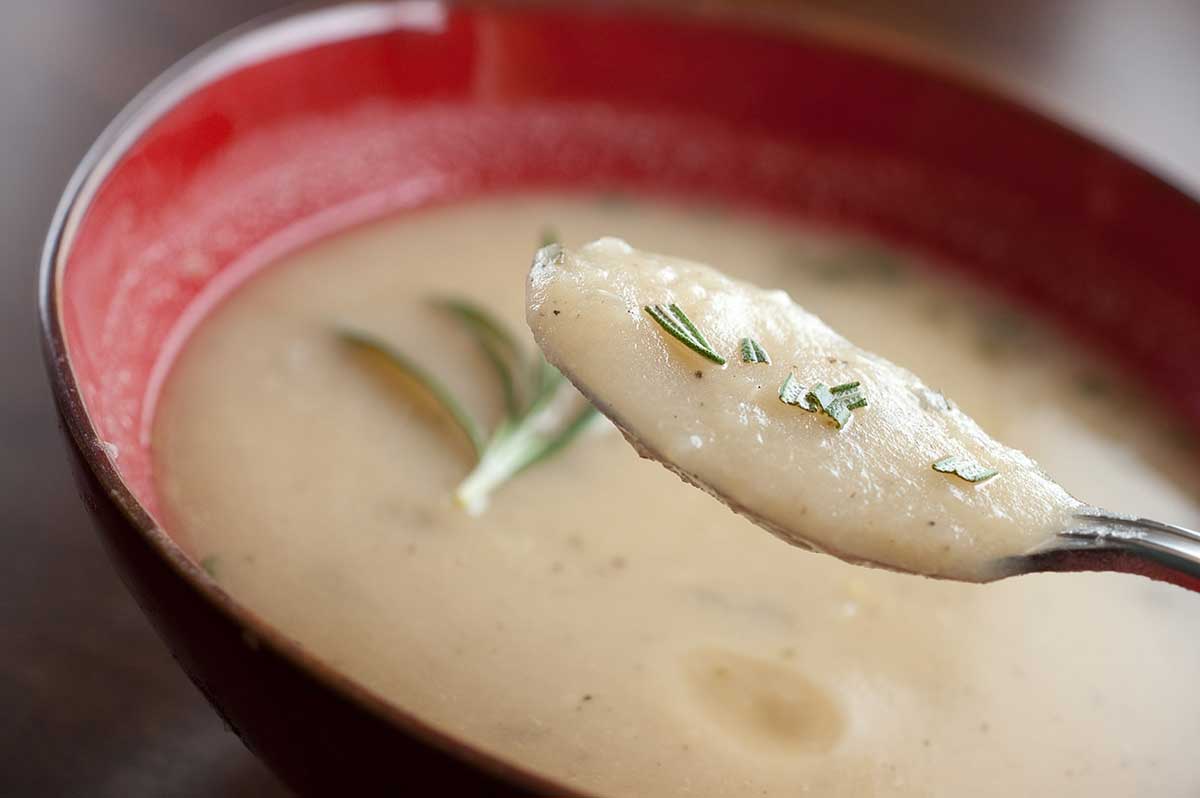 The other day I felt the beginnings of a cold. You know what I'm talking about. My throat had that little tingling in the back and it felt a little sore. I had the sniffles and a little cough. There was no denying it. My first fall cold was on its way. So I did what any girl who was raised by a mama that believed in home remedies first would do, I made something so loaded with garlic that it was bound to scare away any cold germs. My weapon of choice this time around was garlic soup. It's velvety, slightly sweet and the perfect way to put the kibosh on the cold germ's party.
Ryan wasn't exactly excited about the idea of Garlic Soup. I think he envisioned broth with garlic floating around in it. Oh he of little faith. I had a plan all along. I knew I wanted the sweetness of garlic so I roasted it, then to thicken things up a bit I added some potatoes and pureed the mixture. Instead pureeing the soup resulted in a velvety texture that I just knew would coat the back of my aching throat nicely.
One bowl of this soup, a glass of orange juice, a warm blanket and a good book and I was on my way to feeling better.