Roasted Potatoes with Truffle Oil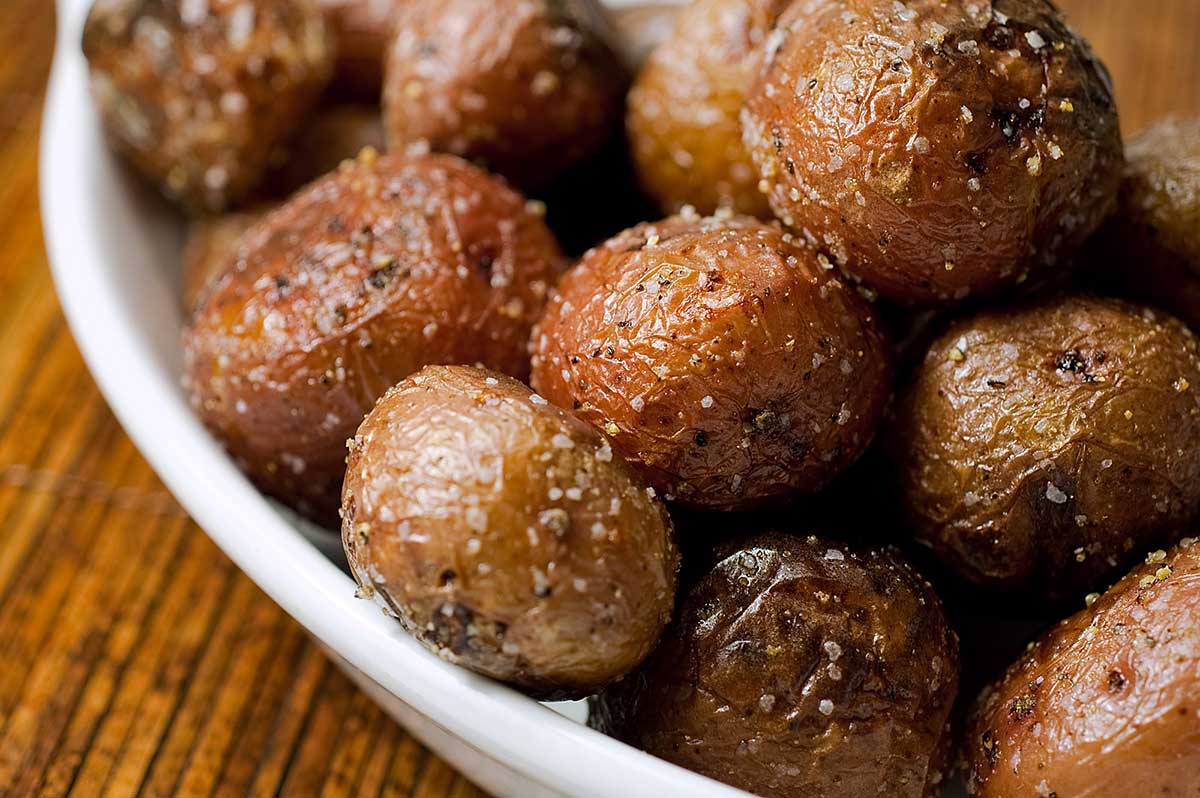 I like roasted potatoes because they are simple. I like roasted potatoes because they make the perfect side dish to many different meals. And I like roasted potatoes, because well I am a huge fan of just about any kind of potato. Because I am such a fan, I find myself looking for different ways to enjoy them. Take these for instance. First the potatoes are boiled until they are fork tender, then they are roasted so the skin gets crispy. Then the tender potatoes are tossed with a simple combination of salt, pepper and garlic powder. But that is not what makes these special, what makes these potatoes special is a little drizzle of truffle oil.
I picked up a bottle of truffle oil when we were in Italy. It was a little on the expensive side, but considering how expensive actual truffles are its not too much. And once you do buy a bottle, you'll find that a little goes a long way. I've added it here and there to dishes for the past several months and have even made Truffle Aioli a few times and I still have quite a bit in my bottle. So much like the truffle salt that I used here and here, truffle oil is definitely worth the cost. You can find it in specialty stores, gourmet food stores, online and I've also seen it in my local grocery store where its about $15 for 8 ounces.