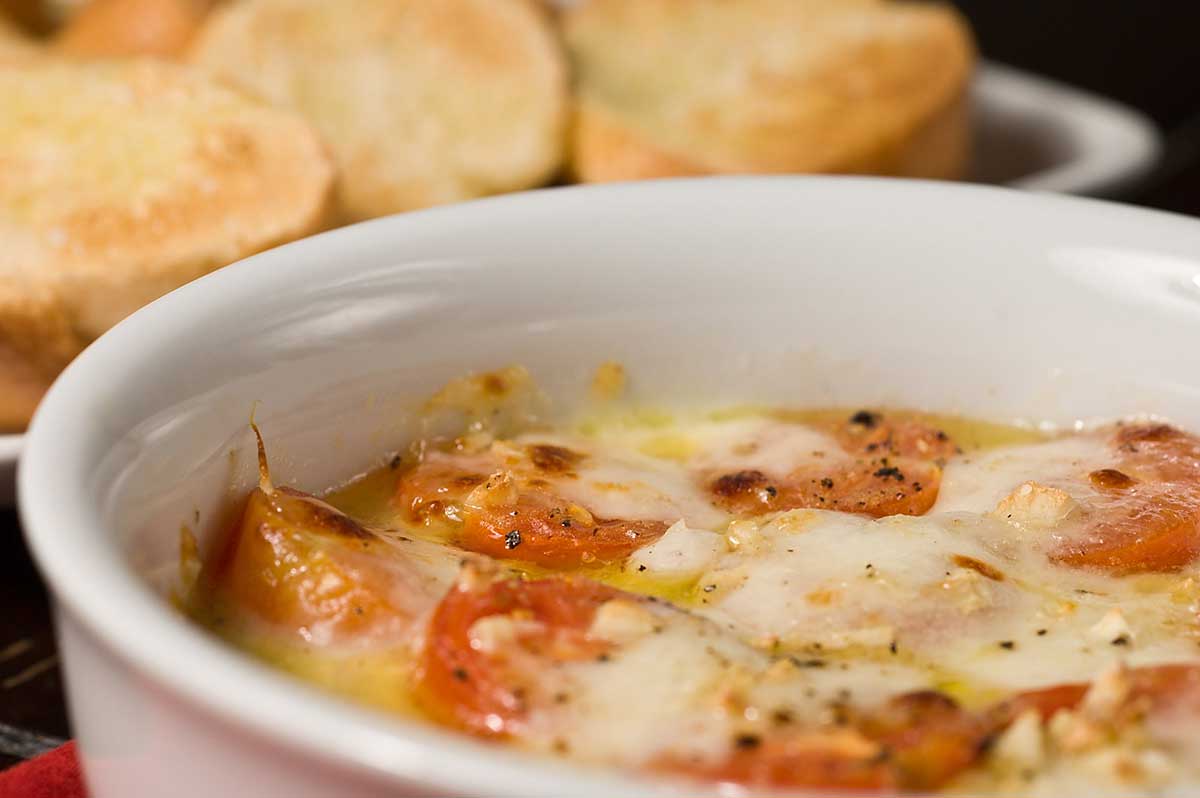 Baked Mozzarella
So I am going to confess something to you all, I have an addiction to mozzarella. There is just something about this semi- soft cheese that leaves me craving it morning, noon and night. My obsession started when Ryan and I were fortunate enough to go to Italy for our honeymoon a couple of years ago. Along with gelato, and wine, Ryan and I enjoyed copious amounts of mozzarella. Of course there was mozzarella on pizza and the traditional Caprese salad but it was at a restaurant in Florence where we were first introduced to this dish of baked mozzarella and let me tell you, my world has never been the same.
What I love about this dish, and most of the dishes that we had in Italy, is the simplicity. Not too much seasoning, you just cook it to showcase the flavors of your ingredients. It is therefore important to use the highest quality ingredients you can find. Now with that said, for snacking and salads I prefer the fresh mozzarella that is kept in water, however, since this dish is baked it is better to go with a ball of fresh mozzarella in the vacuum sealed packages, otherwise I find that the dish becomes too watery.  If you can find it, smoked mozzarella takes this dish to a whole other level.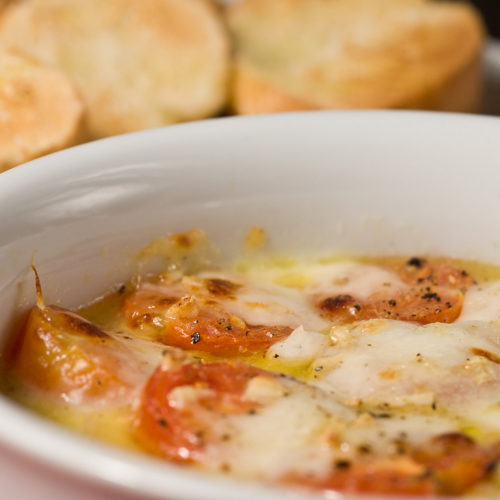 Baked Mozzarella
Mozzarella and tomatoes baked together until the mozzarella is golden and bubbly.
Ingredients:
8

ounce

package of fresh mozzarella or smoked mozzarella

sliced

8-10

cherry tomatoes

cut in half

1

clove

garlic minced

kosher salt and fresh cracked pepper

extra virgin olive oil
Preheat your oven broiler.

Grease a small ovenproof dish with a little extra virgin olive oil. Layer half of the mozzarella, then tomatoes, then garlic, then the rest of the mozzarella. Drizzle with a little extra virgin olive oil.

Place on the middle rack under your broiler for 5-7 minutes or until the mozzarella is melted and bubbly around the edges. Serve hot.
When we were served this in Italy we just ate it straight out of the dish it was served in and it was delicious. But if you are not as obsessed with mozzarella as I am, this is also great when served with a few toasted baguette slices. Also, this dish is best when it is kept hot otherwise the mozzarella starts to get hard, so try to find a dish that can keep the heat. Enjoy!
Keywords:
buffalo mozzarella, cherry tomatoes, Food, garlic, mozzarella, Recipe, tomatoes