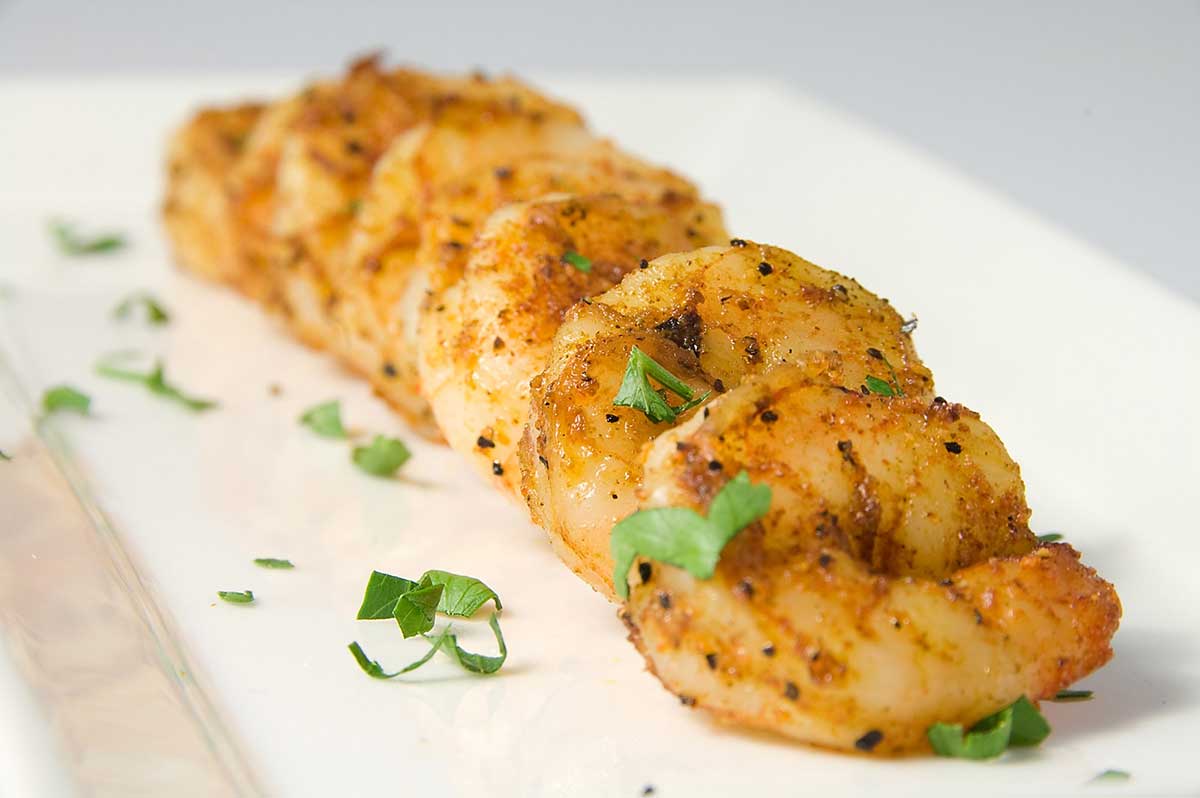 Broiled Cajun Prawns
This recipe for Cajun shrimp is quick and easy. They make a great weeknight dinner and can also be a delicious appetizer if you are throwing a party. While they are tasty on their own, they are also great with a little melted butter or some cocktail sauce.
Broiled Cajun Prawns Recipe
Ingredients:
1 pound of 31-40 count prawns, peeled and deveined
1 tablespoon of Cajun seasoning (I like Weber N'Orleans Cajun Seasoning)
2 tablespoons of olive oil
Squirt of lemon juice
Instructions
1
Preheat oven on broil setting

2
Combine the peeled, deveined prawns, Cajun seasoning and olive oil in a medium bowl. Stir to combine. Cover and chill for 30 minutes.

3
Lay prawns in a single layer on a cookie sheet and cook on middle rack until the shrimp turn pink. About 5 minutes.Be careful not to over cook them as they will become tough

4
Transfer to serving platter and squirt with lemon juice.