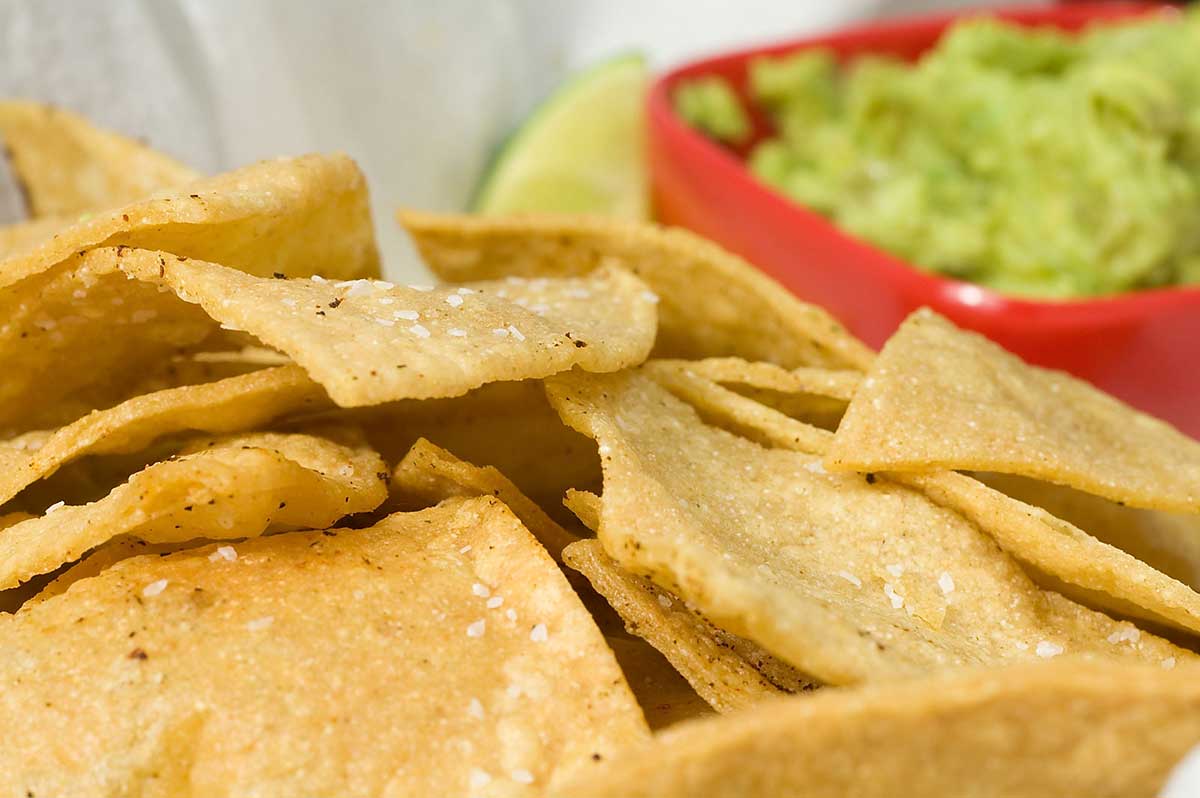 Chili Lime Tortilla Chips
I don't know about you, but when I go out to Mexican restaurants the basket of chips at the beginning is my favorite. I like the ones that are hot like they just got out of the fryer and are slightly salty. If it was possible, I would just go in and eat those, but the servers kind of frown on that. So when I had some corn tortillas in the fridge left over from when I made some tacos, I knew just what I wanted to do with them. I fried a few up and while they were still hot tossed them in fresh lime juice, kosher salt and a little chili powder for a kick. Yum!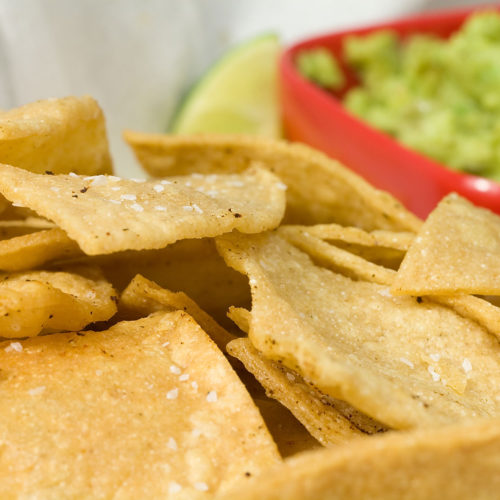 Chili Lime Tortilla Chips
Easy homemade tortilla chips with chili powder and a squirt of lime.
Ingredients:
12

6 inch corn tortillas cut into small triangles (I cut mine in half, then into thirds)

juice of 1/2 lime

(use the other half for your Corona ;-) )

kosher salt

chili powder to taste

canola oil for frying
Heat about 1 inch of canola oil over medium heat in a large sauce pan. Once hot add some of the tortillas and fry until crisp and golden. About 2-3 minutes. (Note: Be careful not to over load the pan or it will drop the temperature of your oil and your chips will get soggy.) Transfer to a paper towel lined plate. Repeat until all of the chips are fried.

Transfer hot chips to a bowl. Sprinkle with a little salt, chili powder and the lime juice. Toss to coat. Serve.
See how easy they are? These are perfect with your favorite salsa or of course guacamole. Enjoy!
Keywords:
4th of July Recipes, chip, corn tprtillas, Food, Recipe, salty snack, snack