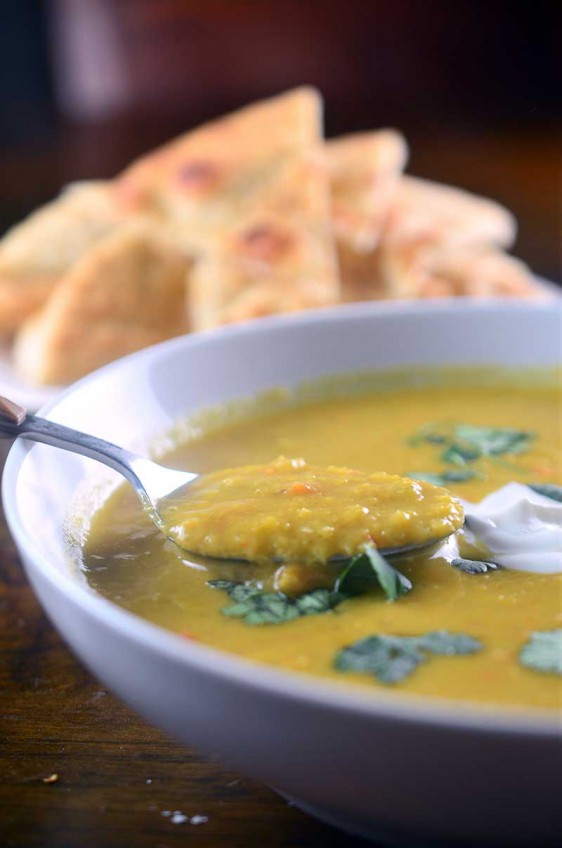 Coconut Curry Lentil Soup
After weeks of eating…well…cookies…I figured it was time to lighten things up a bit with this Coconut Curry Lentil Soup. It's creamy, hearty, tummy warming and perfect for these cool late December days.
Much to Ryan's dismay, I have been trying to cook vegetarian meals more often than I used to. We've been enjoying vegetarian meals once or twice a week and cutting back on the amount of meat we've been eating.
I'm kind of loving it.
Cooking vegetarian is opening up a whole new world when it comes to cooking for me. And honestly, I had no idea that it could be so good. Take this Coconut Curry Lentil Soup for instance. Prior to making this soup, I didn't have much experience with lentils at all. I've eaten them before, sure, but I had never cooked with them.
When I first made this soup I made it with red lentils but I cooked it for way too long and ended up with a tasty, yet super thick soup. More like a puree actually. The second go around, I tried green lentils. Honestly? Not a fan. At least not in this soup.
So for the third try back to the red lentils it was. I added a bit more broth this time around and cooked the soup for a little less time. And folks, we had a winner!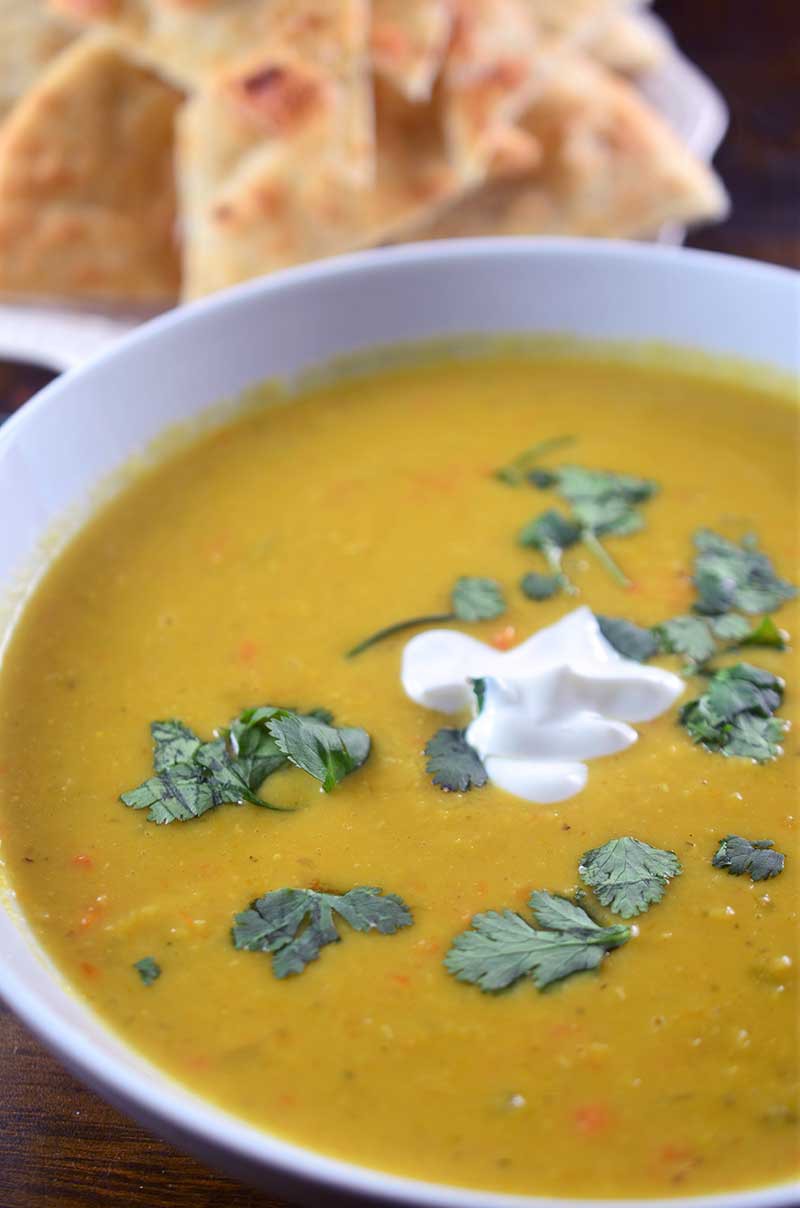 Seriously, this Coconut Curry Lentil has so much flavor going on. The coconut. The curry. The veggies. This soup is hearty, scrumptious and is the perfect way to warm up this winter.
Man, I love soup season.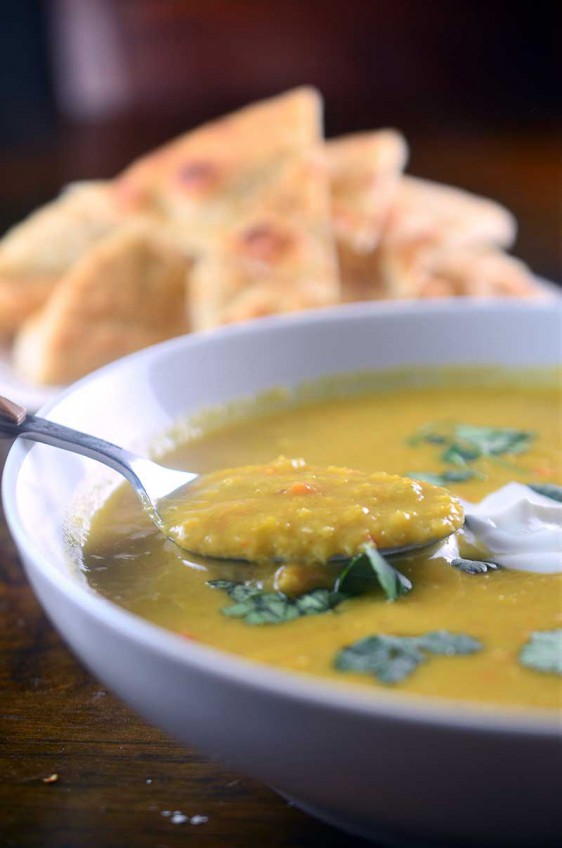 Coconut Curry Lentil Soup
A hearty, tummy warming soup this Coconut Curry Lentil Soup is perfect for cool winter days.
Ingredients:
1

tablespoon

avocado oil

1/2

medium yellow onion

3

carrots

diced

3

celery stalks

diced

1

pound

red lentils

8

cups

low sodium vegetable broth

1

13 ounce can coconut milk

3

teaspoons

curry powder

1

teaspoon

salt

1/2

teaspoon

ground cumin

plain greek yogurt

cilantro
Heat avocado oil in a large pot over medium heat. Add in onion, carrots and celery. Cook just until the vegetables start to soften.

Stir in lentils.

Pour in vegetable broth and coconut milk. Stir in curry powder, salt and cumin. Reduce heat to simmer and cook for 40 - 45 minutes or until lentils are tender. If you would like a smoother soup, use an immersion blender to blend soup.

Ladle soup into bowls, top with a spoonful of plain greek yogurt and cilantro sprigs. Serve.
Keywords:
curry, gluten free, lentils, soup