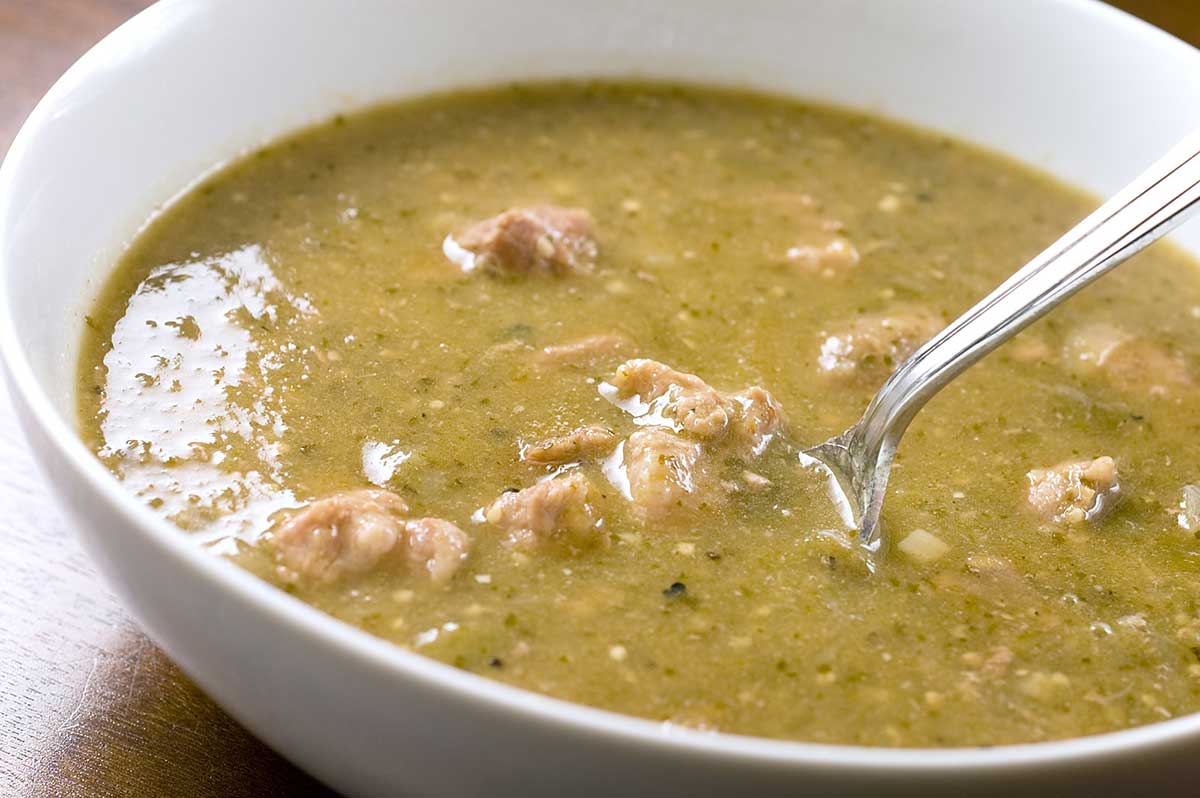 Chili Verde
As I sit here typing it is raining my back yard but not in my front yard. I see blue sky to the south of me and darker than dark clouds to the north. Ahh yes, the lovely, crazy time that is February in Seattle. Is it going to rain today? Is it going to snow? Will I see sunshine? Probably all three, but really who knows. All I know is that my feet are still cold and I have to wear a jacket when I go outside. That is why dishes like this chili verde that warm the tummy are still making their way onto my weekly menus.
Unlike the chili that most of us are used to, chili verde doesn't use tomato sauce, or tomatoes. Instead, it calls for tomatillos which give it the lovely green color. And while many people may associate them with tomatoes, or think they are simply green tomatoes that is not actually the case. Tomatillos have husks on them and are best when used when they are green. Flavor wise, unlike tomatoes, with their touch of sweetness, tomatillos are a lot more tart. You will be able to find them in the produce section of your local grocery store usually next to the tomatoes.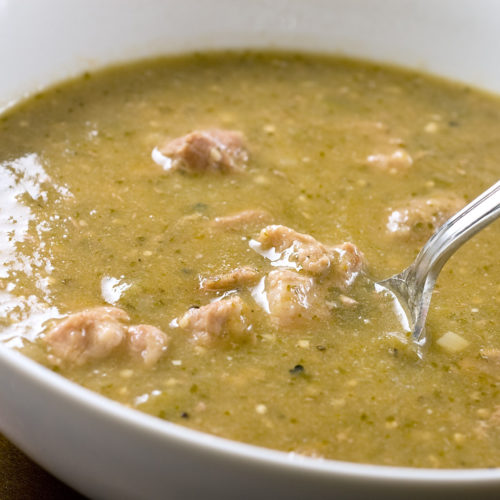 Chili Verde
Need a way to warm up this holiday weekend? This chili verde with tender pork shoulder and tomatillos is perfect.
Ingredients:
1

pound

tomatillos

husks removed

5

cloves

garlic

3

pounds

pork shoulder

trimmed of excess fat, cut into 1 to 2 inch pieces

1

teaspoon

kosher salt

1/2

teaspoon

black pepper

2

tablespoons

olive oil

1/2

medium onion

diced

1 1/2

teaspoon

ground cumin

4

cups

of chicken broth

1/2

cup

chopped cilantro

1

jalapeno

diced (optional)

1

8oz can of diced green chilies
Preheat oven to 325 degrees. Place tomatillos and garlic on a baking sheet and roast for 30 minutes.

While the tomatillos are roasting, toss the pork with the salt in pepper. Heat olive oil over medium heat and brown pork in batches.

Reserve 1 tablespoon of pan juices. Stir in onion and cumin. Cook 2 minutes. Return pork to the pot. Pour in chicken broth.

After the tomatillos have roasted, place the tomatillos, peeled garlic and cilantro into blender (or use an immersion blender) and blend until smooth. Pour mixture into the soup. Add in diced jalapeno and green chilies. Cook uncovered for 1 1/2 hours. Stirring occasionally. Adjust seasoning with salt and pepper if needed.

Serve as is or with rice and beans.
Keywords:
blender, chili verde, entree, Food, green chili, pork shoulder, Recipe, tomatillos