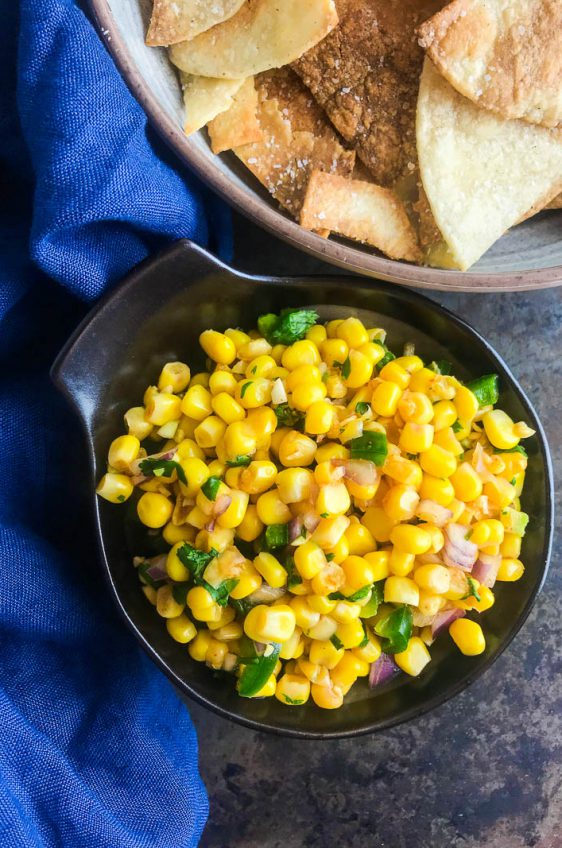 Corn Salsa
This Easy Corn Salsa recipe makes the perfect addition to tacos, chips and even salads. It comes together in a flash and is a total crowd pleaser. 
Who else is ready for all things spring and summer? I know I am. Especially when it comes to tacos. Shrimp Tacos, Slow Cooker Pulled Pork tacos and Steak Tacos. I am ready for them all.
And I'm ready for all the salsas too. Salsas like this Corn Salsa.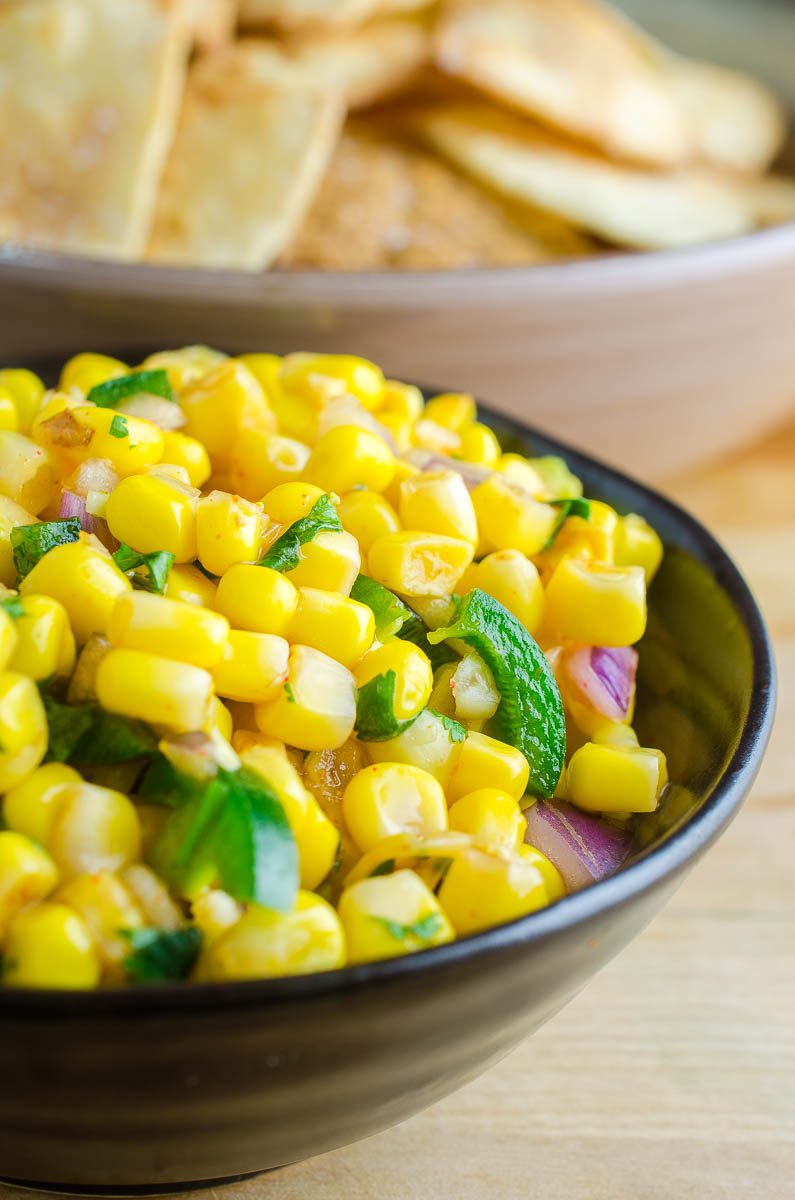 For the longest time, I was a purest when it came to salsa. I only ate tomato salsa. How boring huh?
Back in the day I wouldn't touch corn salsa. My view on salsa entirely changed when I made Cabbage Salsa. I started thinking, I've missed out by not trying more variations. Now today, I'm like GIVE ME ALL THE SALSA.
What ingredients do you need to make corn salsa?
To make corn salsa, you'll need corn. Obviously.
In addition to sweet yellow corn, I like to add red onions, jalapeños, cilantro, fresh garlic and lime juice.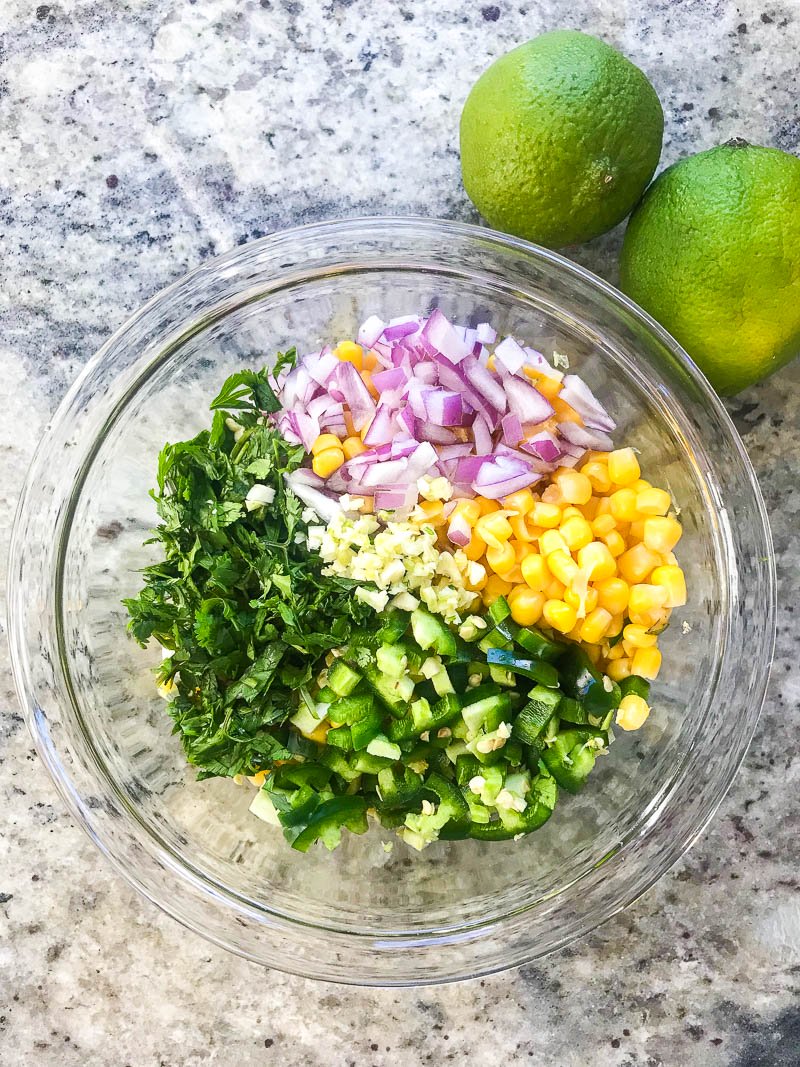 As far as spices go, I kept it pretty simple: salt, chipotle powder and a pinch of sugar.
The chipotle powder is totally optional. I like it because it adds a smoky kick. If you can't find it, regular chili powder will work. If you want to keep the spice level down, you can omit it all together.
Do you use fresh or canned corn for corn salsa?
If it was summer right now, I would use fresh corn in a heart beat. I would boil the corn for a couple of minutes, allow it to cool,  remove the kernels from the cob and use it in this recipe.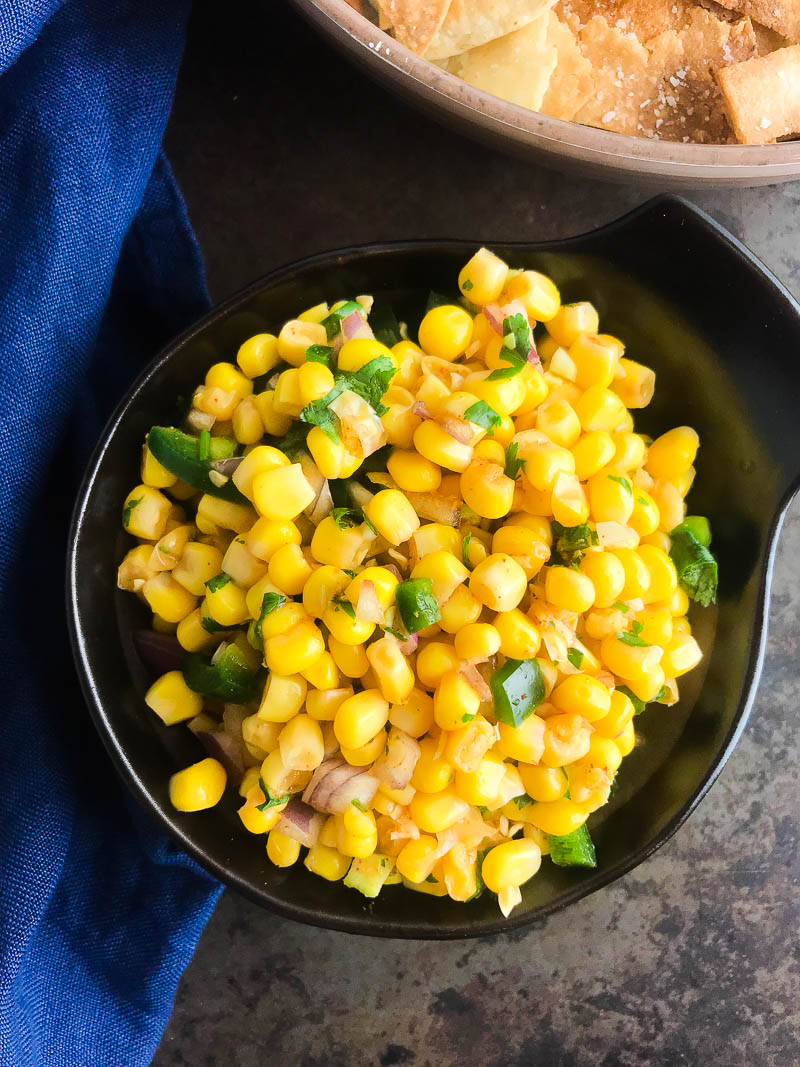 Alas, it is not summer and I cannot find fresh corn anywhere. That leaves me with canned. And you know what? Corn salsa with canned corn is equally as delicious.
Not to mention, a lot easier.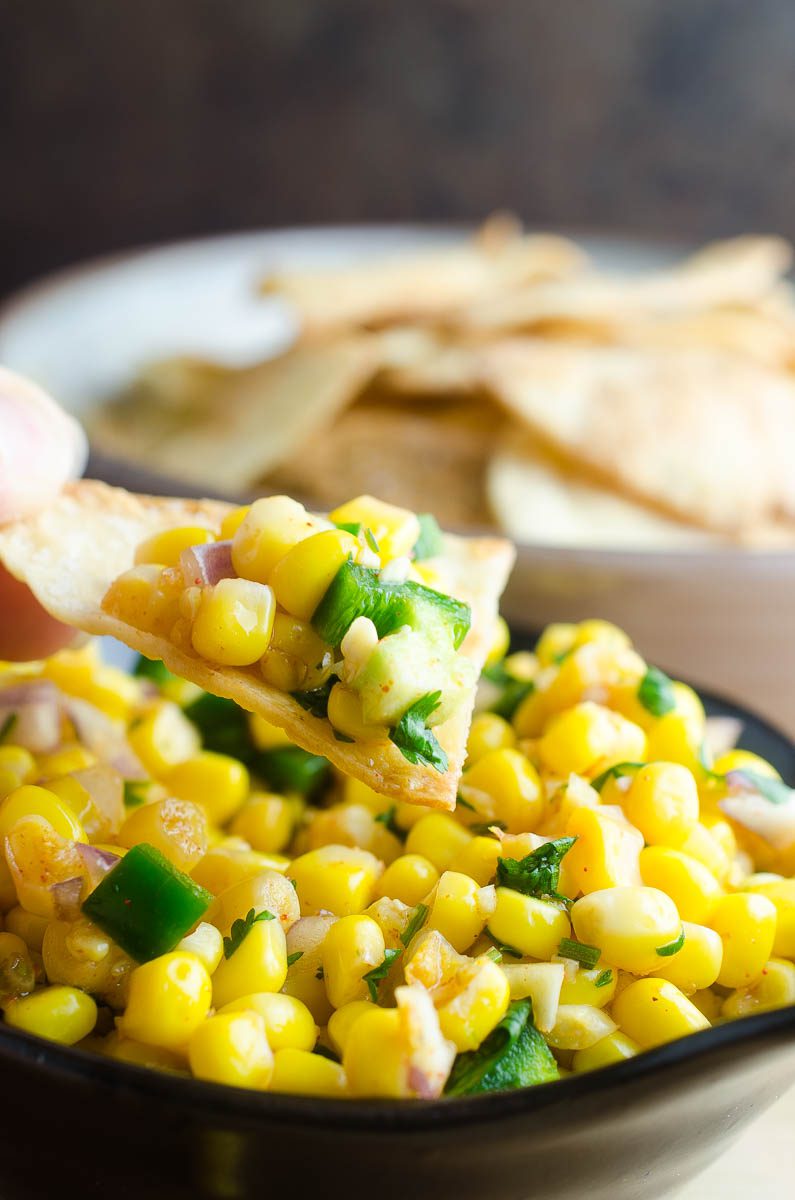 The hardest part about making this corn salsa is waiting for the flavors to meld. Sure, it is pretty good right away. However, if you refrigerate it for even just 30 minutes the flavors really have a chance to develop into this sweet n' spicy corn salsa that you are sure to love.
Don't forget the homemade tortilla chips to dip in it!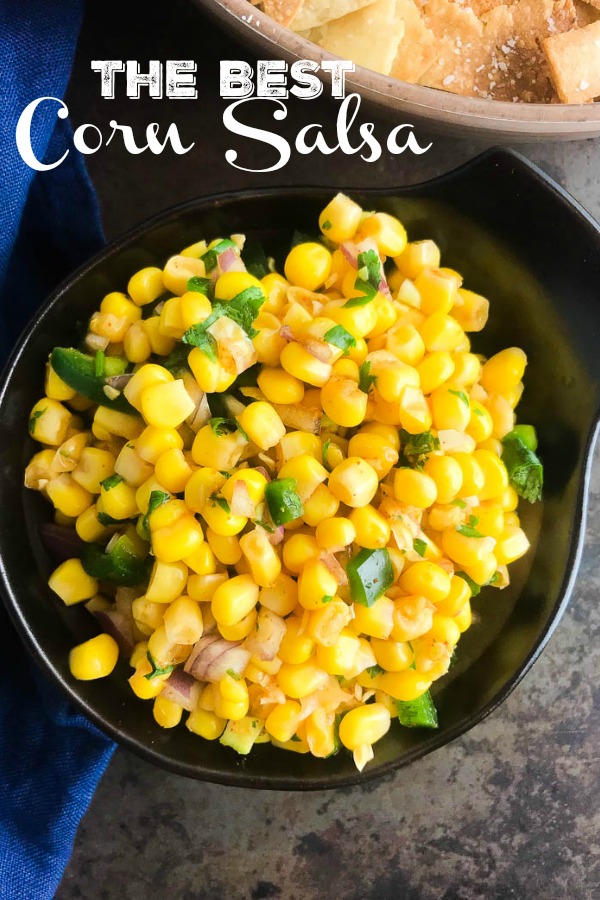 Corn Salsa Recipe
Ingredients:
1 (15.25 ounce) can unsalted corn, rinsed and drained
1/4 cup minced red onion
1/4 cup chopped fresh cilantro
1 garlic clove, minced
1 jalapeno, diced
1 tablespoon fresh lime juice
1/2 teaspoon chipotle powder (optional)
1/8 teaspoons granulated sugar
salt to taste
Instructions
1
Combine all ingredients together in a bowl. Mix well. Cover and refrigerate for at least 30 minutes.
Notes
Nutrition facts not guaranteed.
Nutrition information
Calories: 86 , Total Fat: 0.7g , Saturated Fat: 0.1g , Cholesterol: 0mg , Sodium: 163mg , Carbohydrates: 20.8g , Fiber: 2.4g , Sugar: 4.2g , Protein: 2.6g