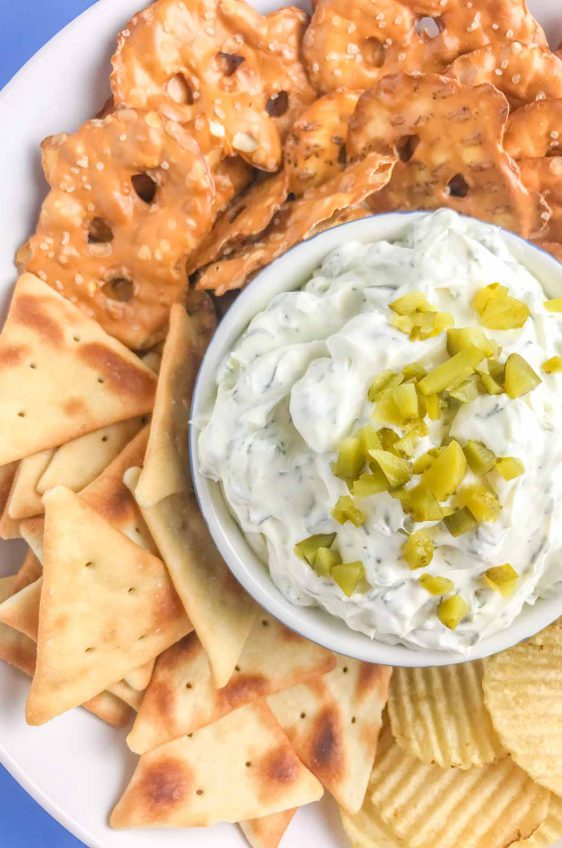 Dill Pickle Dip
Creamy Dill Pickle Dip is going to be THE dip you'll want to bring to all your summer potlucks. It is super easy to make and a crowd pleaser! 
Do you like dill pickles? If you answered no, then sorry, this dip isn't for you. BUT if you, like me, could eat pickles all day everyday, you are going to fall head over hills for this Dill Pickle Dip.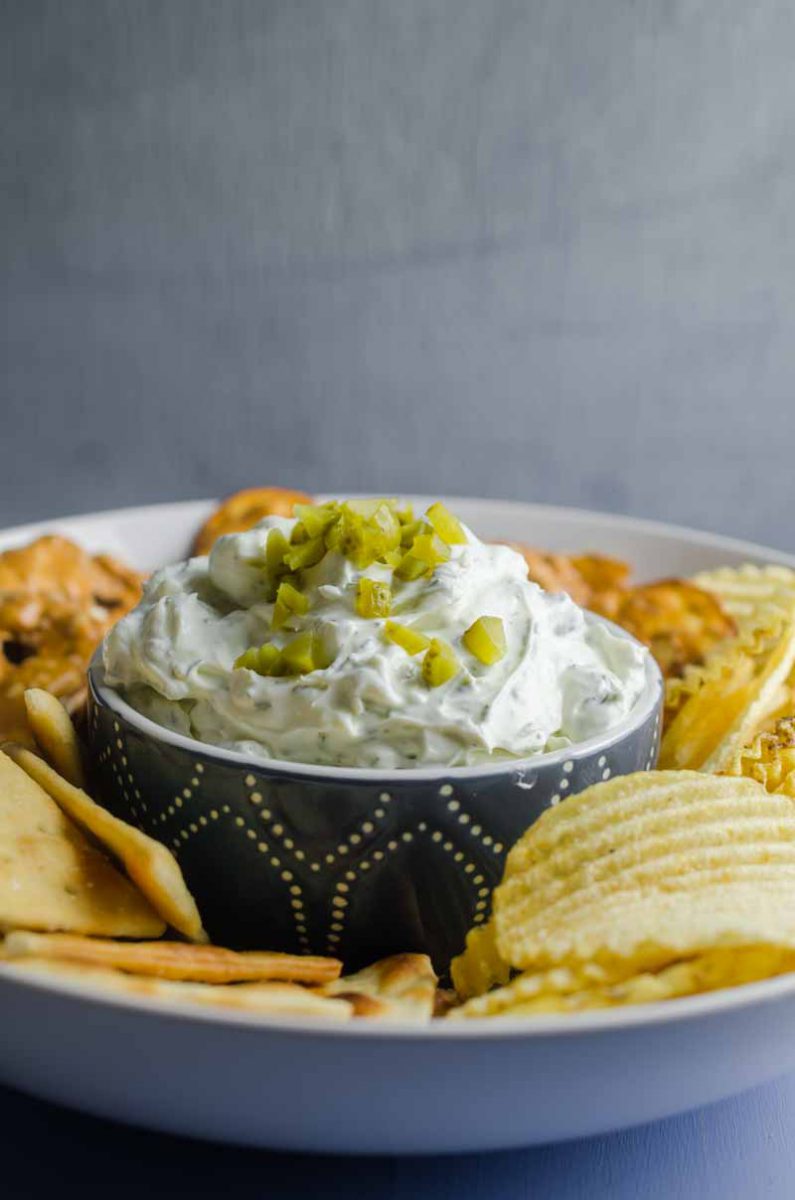 Now that we're a few weeks into spring and the weather is getting better, I've got my mind on all of the summer BBQS. And in addition to the hot dogs, burgers and pasta salads, one of my favorite things is the dips. You would likely find me hovering over the chips and dip at any BBQ.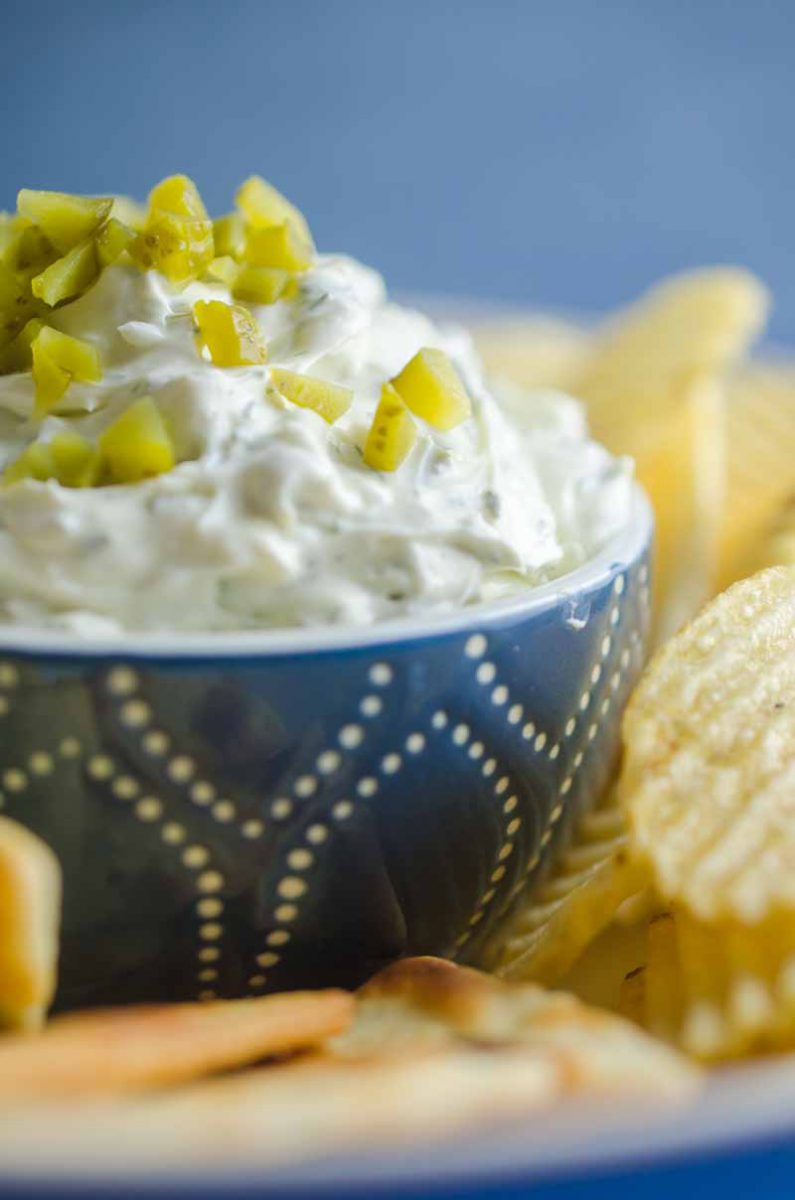 Dips are great to bring to parties because they are easy to make. And you can easily double or even triple them if need be. Take this Dill Pickle Dip for instance, while I was recipe testing I made a small batch to test the flavors and then made a double batch the next time. Both batches turned out great!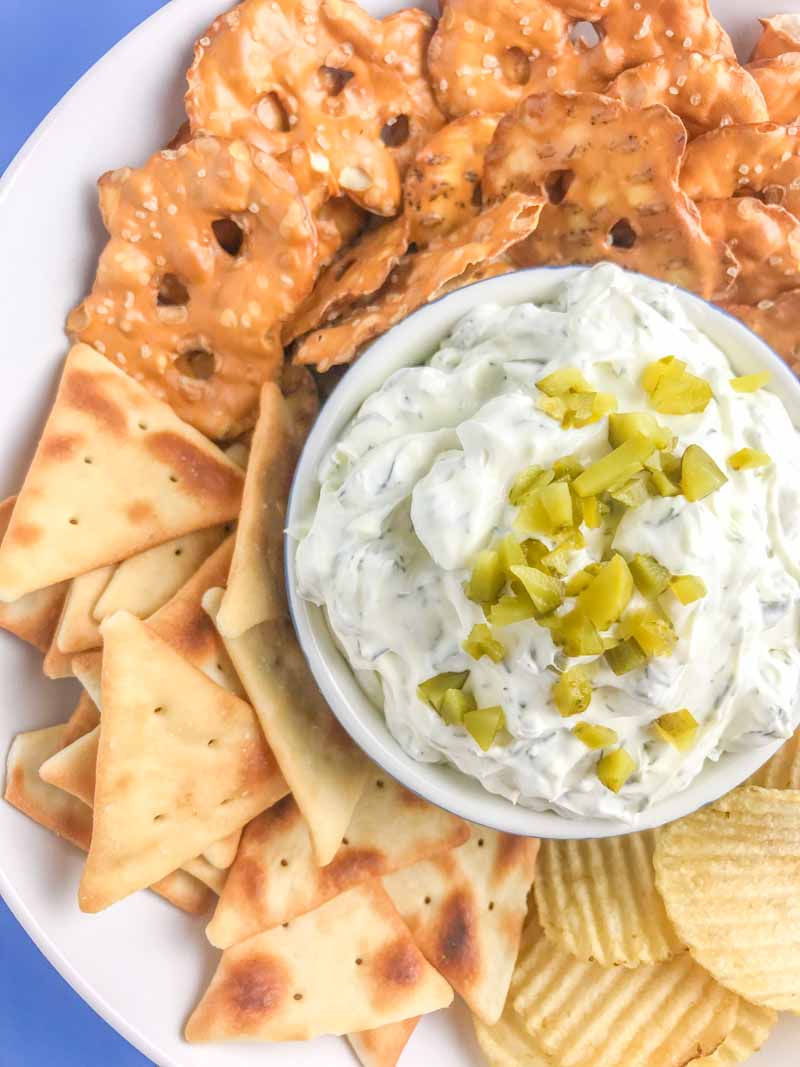 Like other dill pickle dip recipes that you might see, the base of this recipe is cream cheese. Unlike other dill pickle dip recipes you might see, this dill pickle dip also has greek yogurt. The greek yogurt gives it a tang. Think of it as a ranch dip meets Tzatziki sauce. It's creamy, cool and refreshing. It's the perfect dip for spring and summer.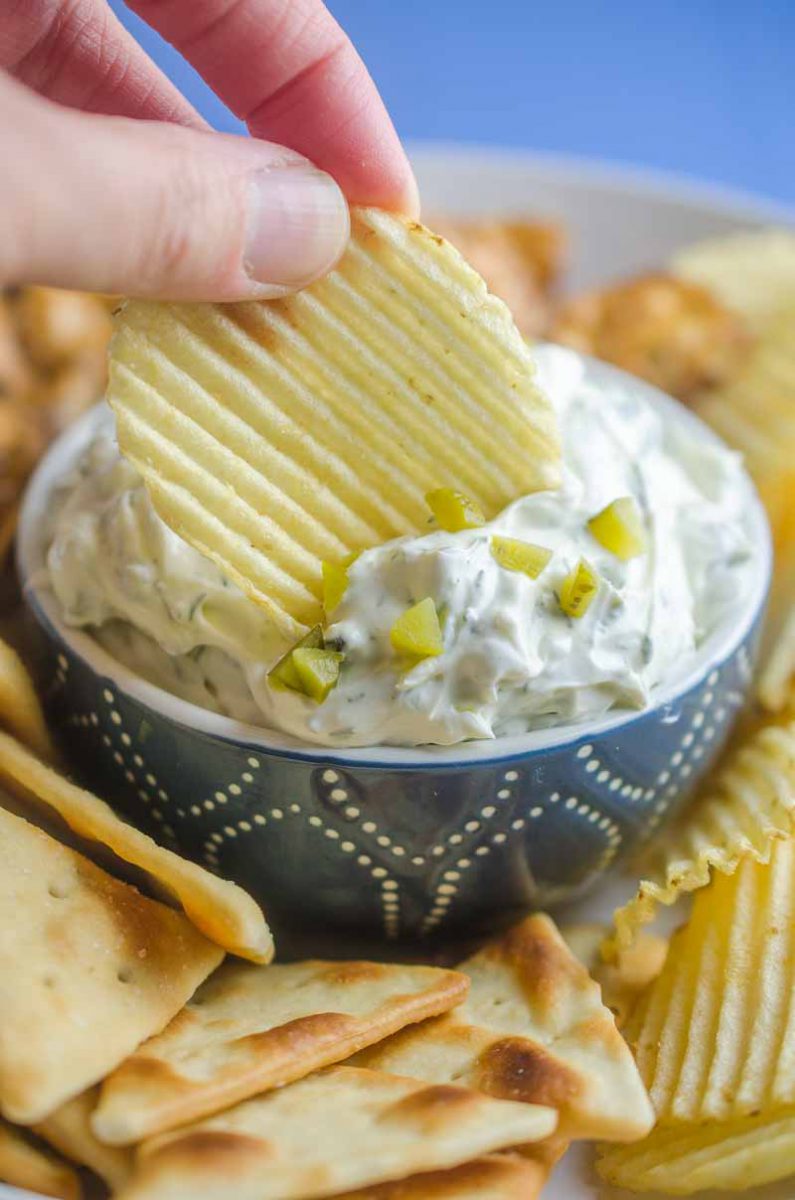 Here are some tips for making the perfect dill pickle dip:
Make sure that the cream cheese is softened. It makes it much easier to whip together with the greek yogurt.
Make sure the pickles are chopped small. If they are too big they don't mix as well into the dip.
You can use fresh or dried dill. I actually prefer freeze dried dill. It has a ton of great flavor and longer shelf life than fresh dill.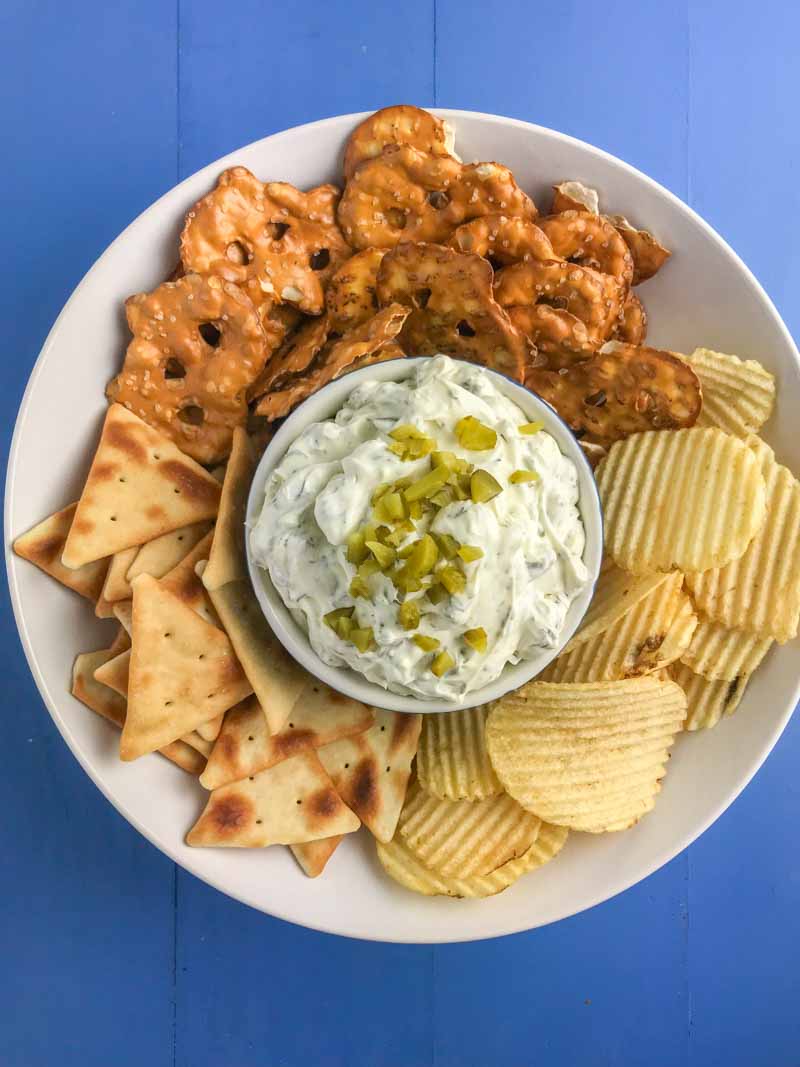 Lastly, when it comes to what to dip in dill pickle dip, I would serve it with a mixture of dippers so everyone has an option. My sons loved it with pretzel crisps, my husband loves it with potato chips and I think it's great with pita chips. Serve it with all three, and even some veggies,  and everyone is happy!

Dill Pickle Dip Recipe
Ingredients:
8 ounces cream cheese, softened
2/3 cup Greek yogurt
2 cloves garlic, minced
1 1/2 teaspoons freeze dried dill
2/3 cup minced dill pickles, plus more for garnish
salt and pepper
Instructions
1
Using a handheld mixer combine cream cheese and Greek yogurt until smooth. Fold in garlic, dill and pickles. Season to taste with salt and pepper.

2
Cover and refrigerate for at least 1 hour. Garnish with minced pickles. Serve with potato chips, pretzel crisps or pita chips.
Nutrition information
Amount per serving: 8 servings
Calories: 116 , Total Fat: 10.3 g , Saturated Fat: 6.5 g , Cholesterol: 32 mg , Sodium: 247 mg , Carbohydrates: 2.2 g , Fiber: 0.2 g , Sugar: 1 g , Protein: 4.2 g