FOOD HACK: Tenderize Steak with Salt
Ever wonder how to tenderize steak? All you need to make an inexpensive cut of steak as tender, buttery and juicy as an expensive one is salt. Read on to learn more about this simple kitchen hack!
When it comes to steak it is usually understood that the more expensive the better tasting, the more tender. A rib eye is going to be much more expensive than a petite sirloin or a London broil.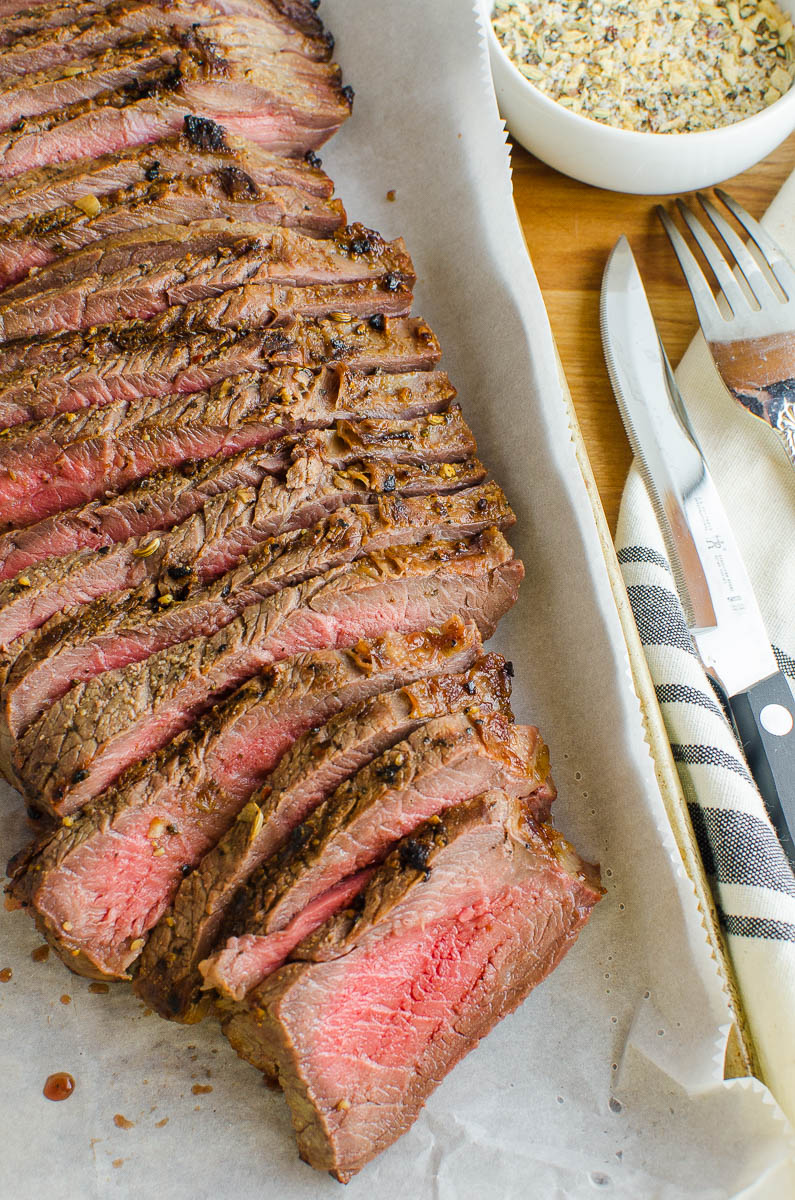 But today, I am going to show you how to take an inexpensive cut of meat and make it just as tender as a more expensive cut by using just one easy kitchen hack.
Salt.
Why salt?
Basically, salting a steak is a form of "dry brining". Salt will draw the water out of the meat. The water dissolves the salt and then some gets reabsorbed back into the meat, ala osmosis.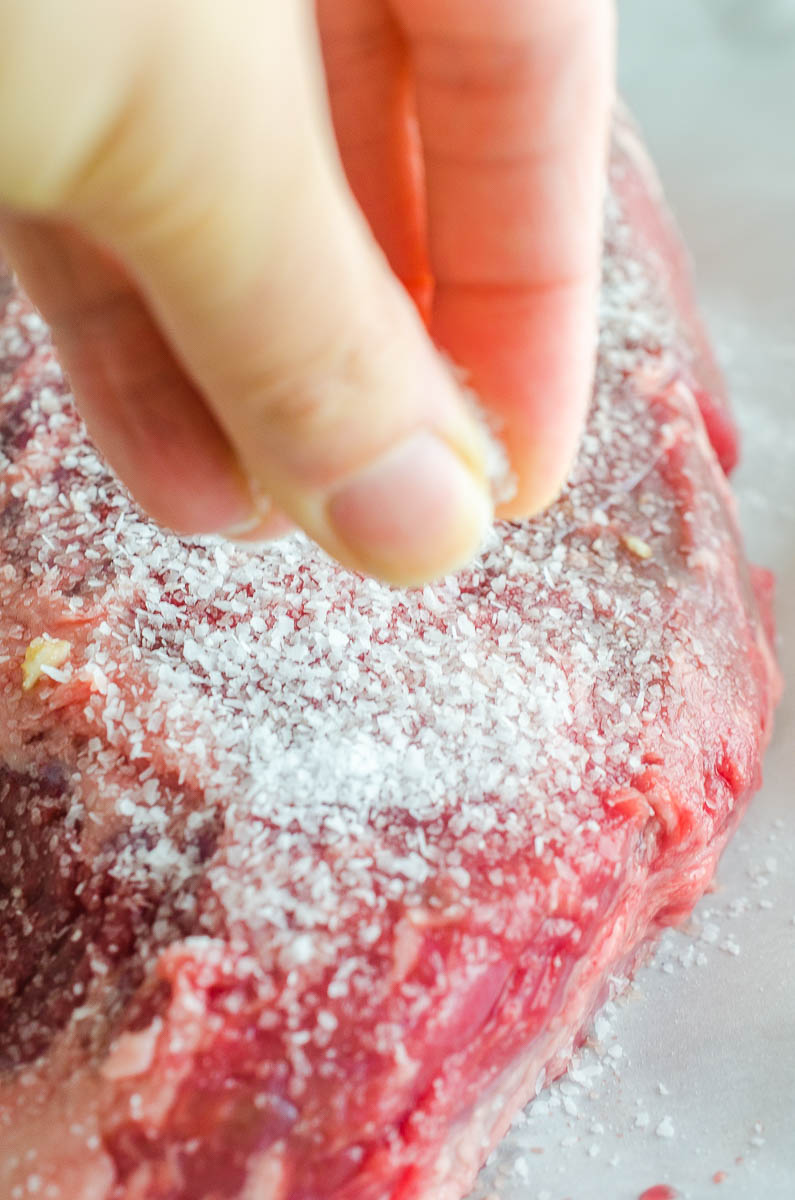 When the salt is absorbed into the meat, it breaks down the protein cells and helps tenderize the meat.
To learn a little bit more about how dry brining works check out this article from Real Simple. It's focused on turkey but the it applies to other meats too!
What kind of steak should you use?
For this recipe, skip the higher end cuts like top sirloin, NY steak, Rib Eye etc. Instead, try this technique with a petite sirloin, tri tip or, my personal favorite, London Broil.
You'll want to use a cut that is at least 1 – 1 1/2 inches thick.
How to tenderize your steak with salt: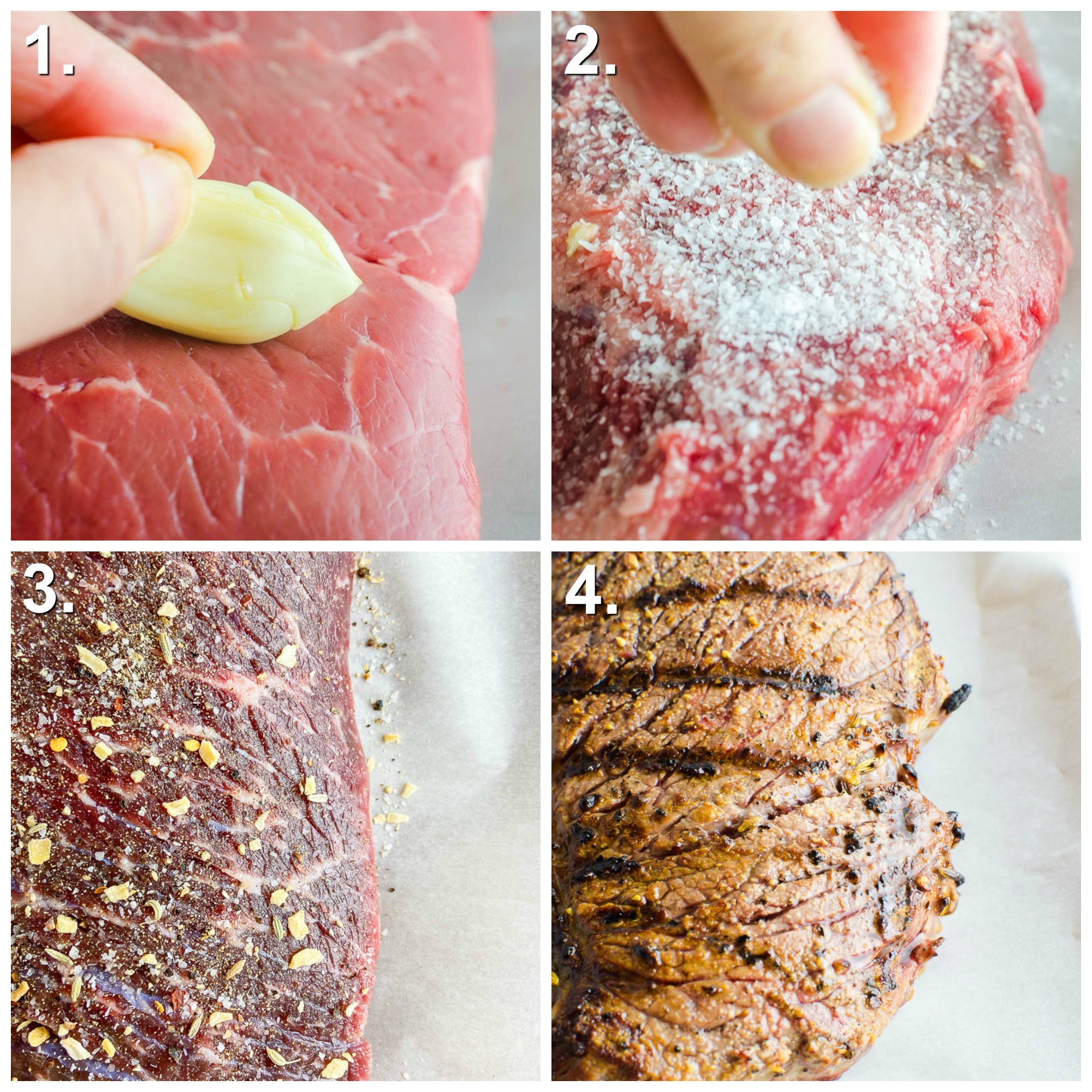 Step #1: Take a clove of garlic and rub all sides. This adds just a hint of garlic flavor.
Step #2: Sprinkle kosher salt all over the steak. You will want to use about 1 teaspoon per side. Let set for 1 to 2 hours.
DES' TIP: Do not use table (iodized) salt. Because of its fine grain it will dissolve too much into the steak and make it too salty.
STEP #3: Rinse steak and pat dry with a paper towel. Season with your favorite steak seasoning.
STEP #4: Depending on the thickness of the steak, grill 3 – 5 minutes per side for medium rare. Then allow to rest 10 minutes before slicing.
Tips for making the perfect steak:
Using the salting technique will go a long way in making your steak perfect. But a couple other tips will also help!
Tip #1: After you rinse the steak, do not skip the "pat it dry" step. If you try to cook the steak wet, it will steam instead of sear.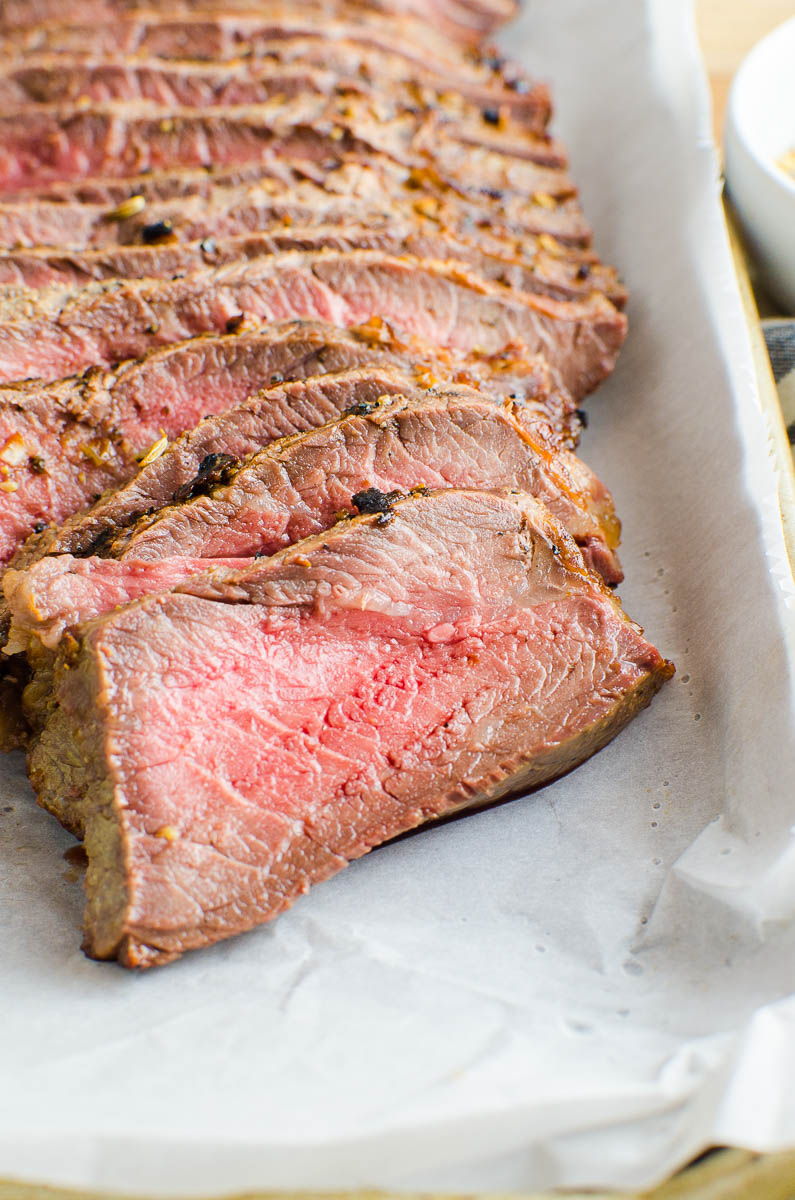 Tip #2: As true with any steak, you have to got to let it rest. If you cut the meat right away, the juices will seep out. While resting the meat allows the juices to redistribute resulting in a juicer steak.
If you're looking for something to serve along side, here are some of my favorite side dish recipes to serve with steak:
And while this steak is great on it's own, if you like to dip yours in something give these a try:
Other Beef Recipes you've got to try!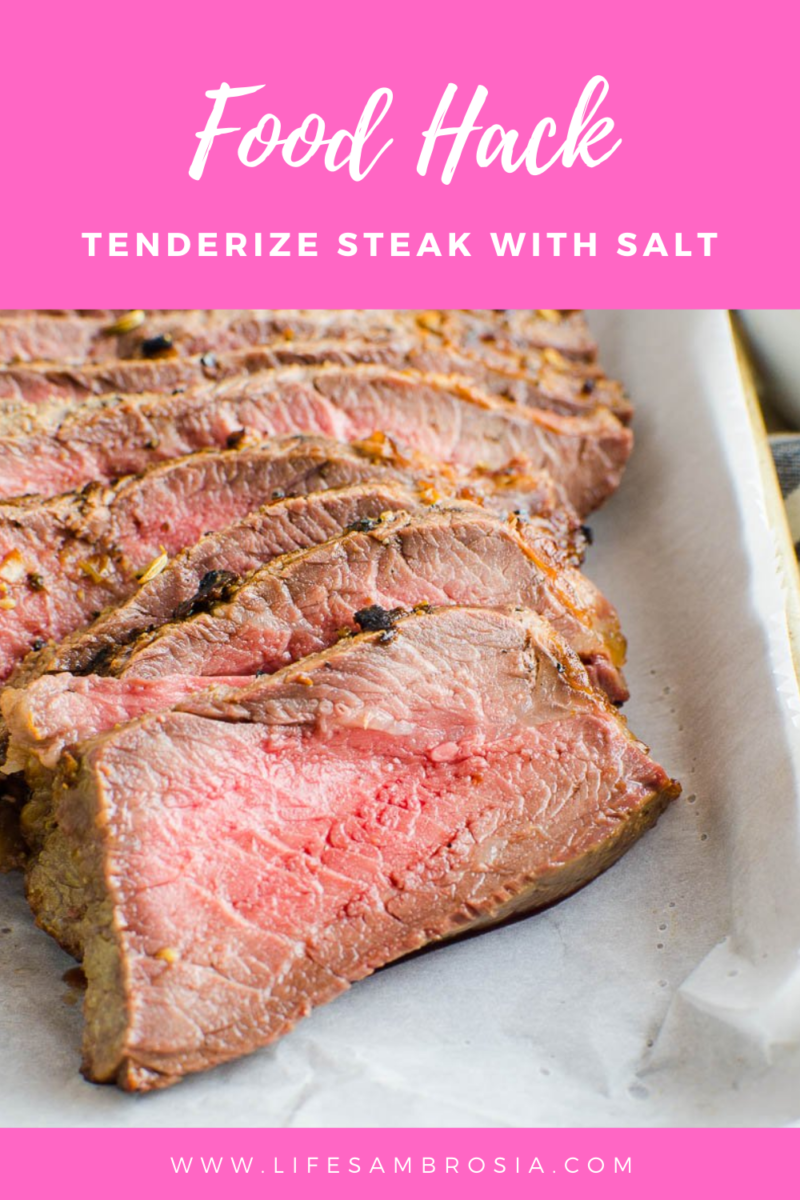 FOOD HACK: Tenderize Steak with Salt Recipe
Ingredients:
1 garlic clove
2 pounds london broil 1 - 2 inches thick
2 teaspoons salt
1 - 2 teaspoons your favorite steak seasoning
Instructions
1
Rub the outside of the steak with garlic clove.

2
Liberally season both sides of the steak with 1 teaspoon of kosher salt per side.

3
Let set for 1 1/2 - 2 hours.

4
Carefully rinse and pat dry the meat.

5
Grill 4 - 5 minutes per side for medium rare.

6
Let rest 10 minutes before slicing.