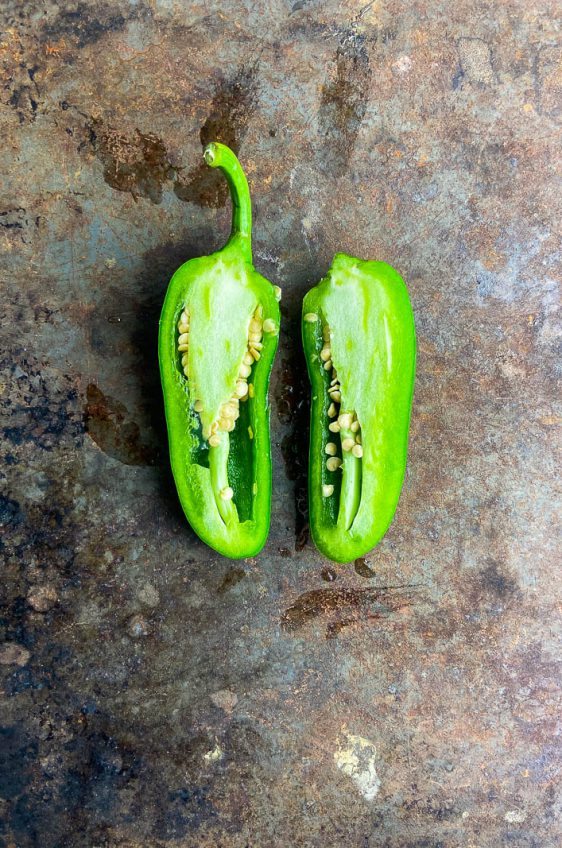 Guide To Chile Peppers
Use this handy guide to learn about chile peppers! This guide shows how to handle peppers, identify them and find them on the scoville heat scale.
Whether you are someone that reaches for hot sauce every chance you get or someone who rarely cooks with peppers, you'll find something in this guide that is useful to you.
What is the scoville scale?
First things first, let's talk about the scoville scale. Heat is measured in scoville units. Bell peppers are 0 – 100. Jalapeños range from 2,500- 8,000. Habaneros range from 100,000 – 325,000. Ghost peppers go from 855,000 to a whopping 1 MILLION units. Here's a handy image to help you understand the scoville scale a little bit better: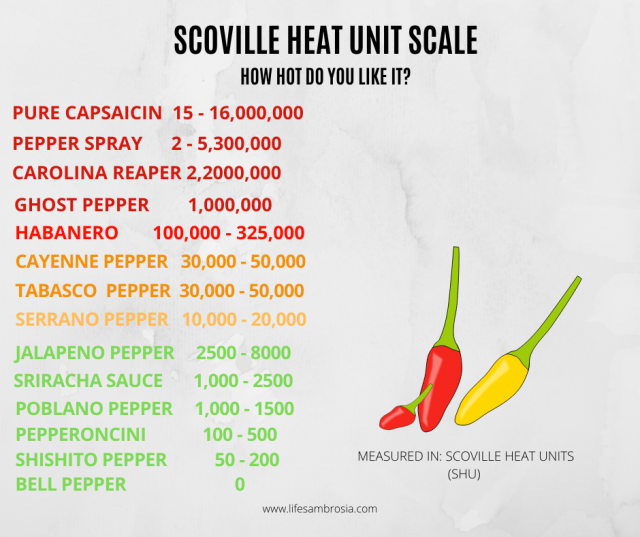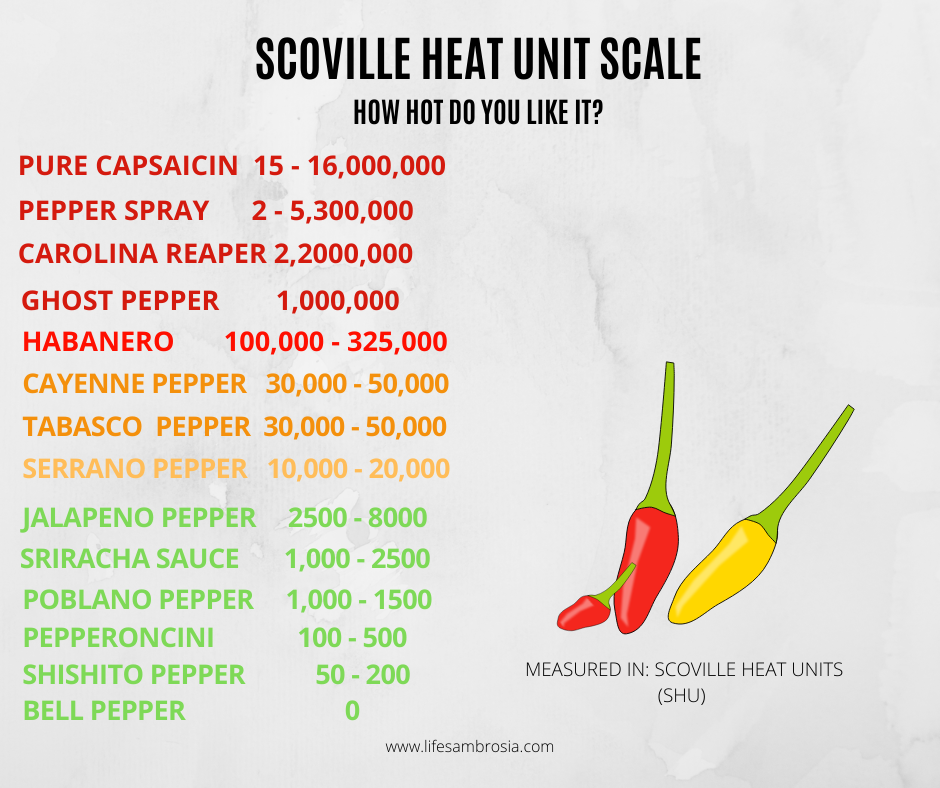 How to identify peppers:
When you're at the grocery store, standing in front of a bunch of peppers (mostly green), you may be overwhelmed. I've put together these photos to help you better identify the peppers you are looking at.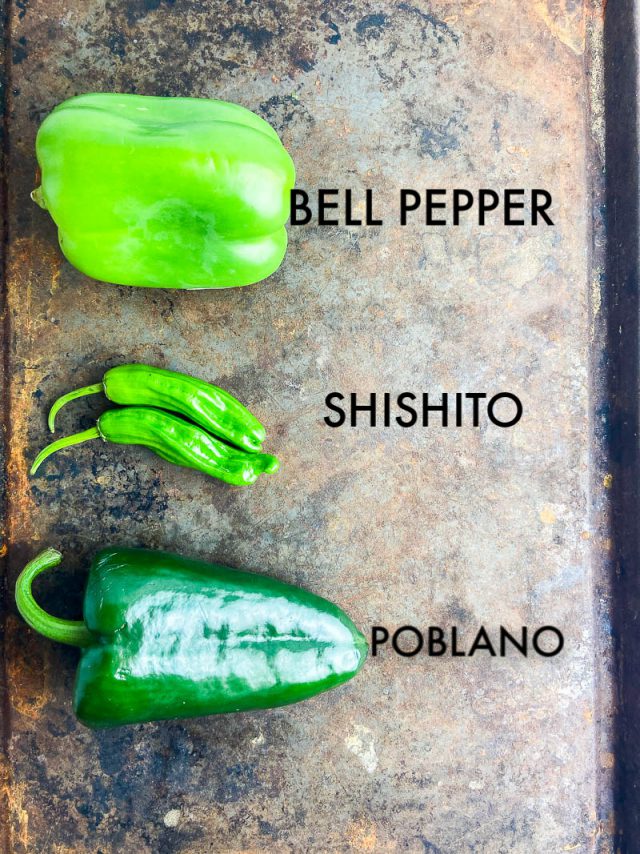 BELL PEPPERS: As you can see in the graphic above, bell peppers are the lowest on the scoville scale. They won't be spicy at all. They come in a variety of colors: green, yellow, orange and red are the most common. Use them in fatijas, stir fries and on veggie platters.
SHISHITO PEPPERS: Shishito peppers are really gaining steam in popularity. When it comes to their level of spiciness, they are spicier than bell peppers but not as spicy as jalapeños. You'll often see them blistered and served whole.
POBLANO PEPPERS: Poblano peppers are another mild pepper from Mexico. They are often stuffed. Great when roasted and used as a burger topping or taco filling and added to salsa. When dried, poblano peppers are called ancho chile.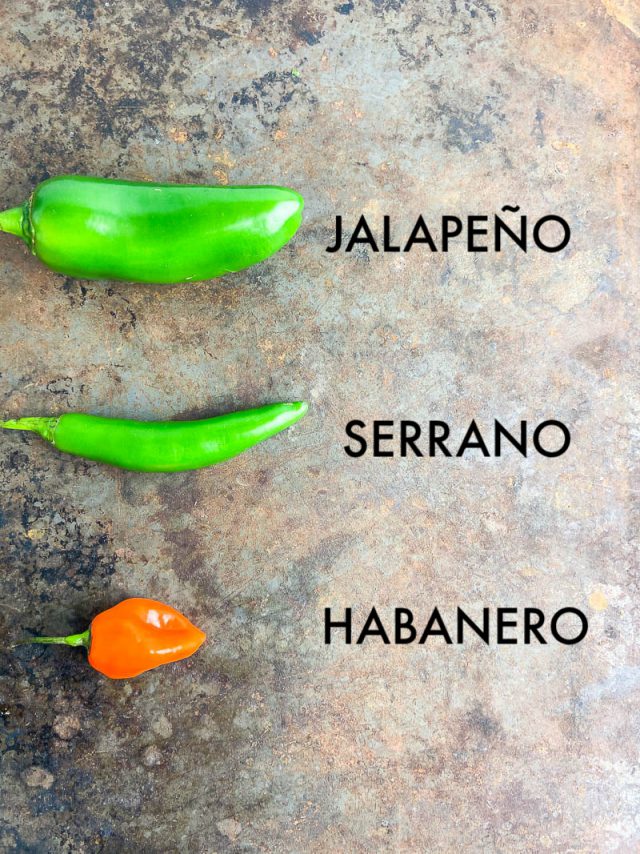 JALAPEÑO PEPPERS: Jalapeños are considered a spicy pepper but as you can see on the scoville scale, they aren't super spicy. They are around 2500 – 8000 SHU. I love adding them fresh to tacos, salsa, frying them and stuffing them. Jalapeño peppers are by far my peppers of choice when I want to add just a little kick to dishes.
SERRANO PEPPERS: Serrano peppers look a lot like jalapeños but they are often much skinnier. They are also often as much as 3x as hot. You can use serrano peppers much like you would jalapeños, especially if you want things just a bit hotter.
HABANERO PEPPERS: At 100,000 – 325,000 habanero peppers are probably the hottest pepper that you will find in your local grocery store. They are easy to spot because they are small and bright orange. When roasted, they also take on a bit more sweetness but nonetheless, still super spicy.
How to Handle Peppers:
Once you cut open a pepper you will notice veins and seeds inside. This is where the majority of heat in peppers comes from.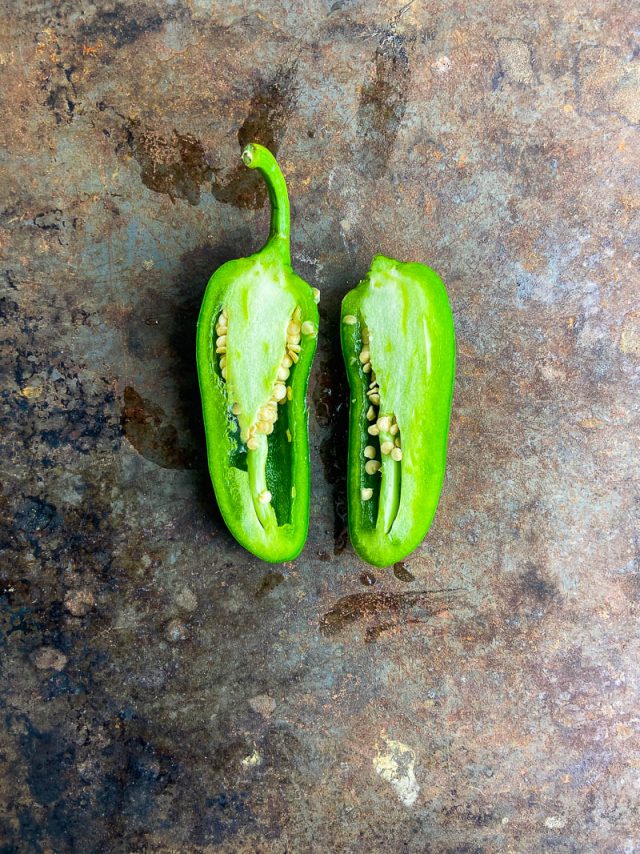 Some people will choose to use gloves when they are working with peppers because the capsaicin in the peppers can irritate skin. Or if you get it on your fingers and then touch your eyes, it will cause burning. Using gloves will help avoid this.
Personally, I don't use gloves simply because I don't keep them on hand. When cutting peppers I am just careful not to touch the veins or seeds and then I wash my hands very well afterwards. I rarely have issues but my skin is not very sensitive. Do what is best for you!
Now that you have read this Guide to Chile Peppers and you how to identify them, how hot they are and how to handle them, you are ready to start adding them to all your favorite recipes! And I totally think you should start with my Habanero Hot Sauce.
Some of my other favorite recipes using Chile Peppers: