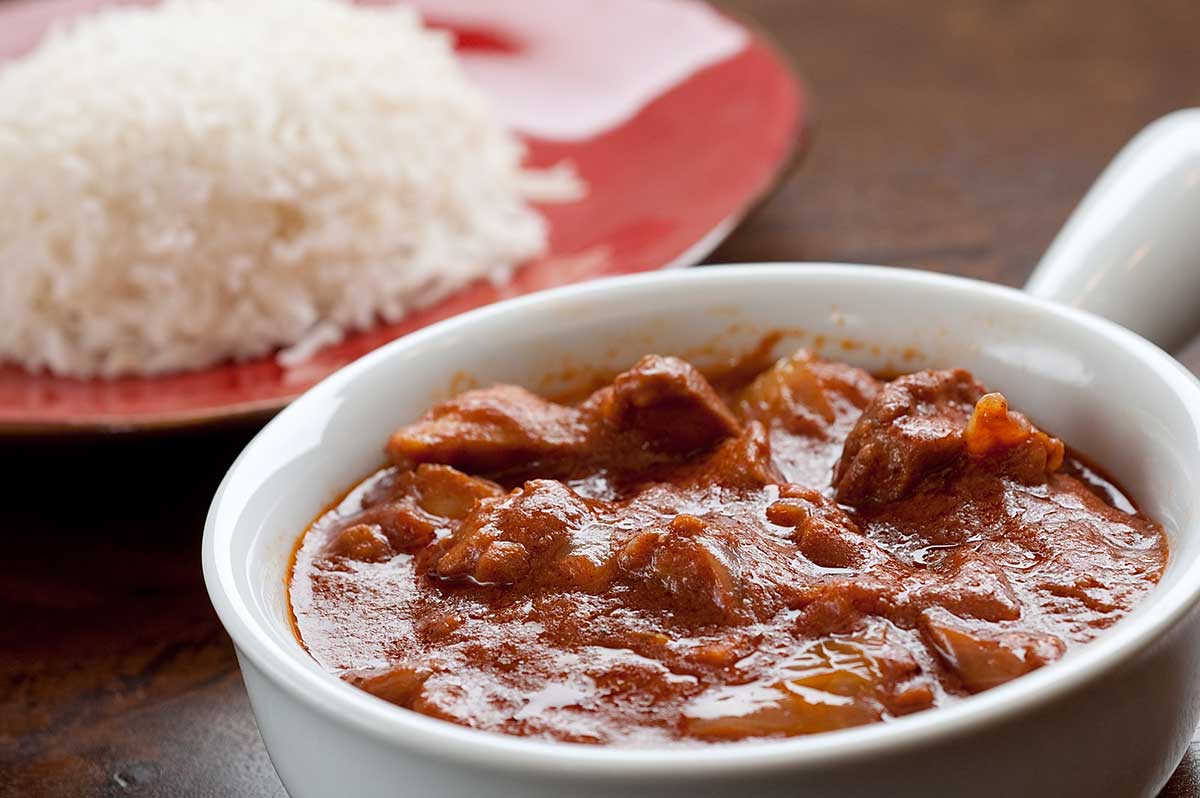 Indian Butter Chicken
When I made this dish the other night I promised a couple of friends that I would post the recipe on the blog this week so that they could make it themselves. And since I don't want to make anyone mad at me. And since I really really really liked this chicken I figured the sooner the better so alas I am sharing it with you today. Its spicy, its buttery and, as my one of my co-workers said when I brought the leftovers in the next day, just the aroma will make your mouth water and leave you longing for that first bite.
I was first introduced to butter chicken at my local Indian restaurant. To tell you the truth I wasn't very keen on the idea of tomatoes and butter sauce, but one night I decided to give it a try. It was love at first bite. The sauce was spicy, the chicken was tender. From then on it was the dish I ordered whenever we visited the restaurant.
Despite the fact that I loved it so much, it took me a while to finally try the dish at home. For some reason I thought that it might be hard to make. However, after asking around a bit I found out that it isn't really that difficult and most of the ingredients are a staple in most kitchens. The only thing you might not have on hand is garam masala which is a blend of spices like cumin, cloves, star anaise, nutmeg. You shouldn't have a problem finding it in the spice aisle of your local grocery store.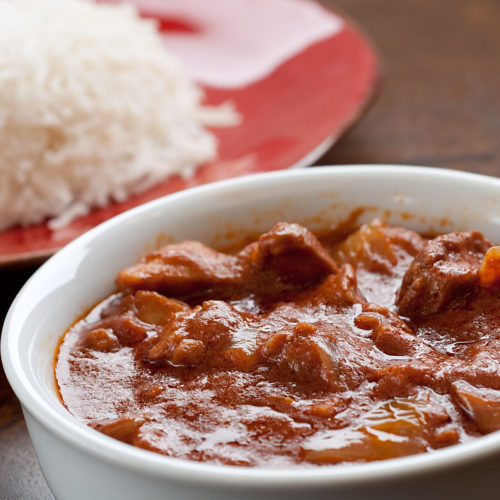 Indian Butter Chicken
Spicy, creamy butter chicken with an aroma so enticing it will make your mouth water.
Combine garam masala, 1/2 teaspoon salt, ginger, garlic and olive oil in a bowl. Pour over chicken. Stir to coat. Cover and refrigerate for 2 hours.

Heat a skillet over medium heat. Cook chicken until browned. Transfer to a plate.

In the same pan you cooked the chicken in melt butter over medium heat. Add onions and cook just until softened, about 5 minutes. Return chicken to the pan and stir in remaining ingredients. Reduce heat and allow to simmer for 30 minutes. Serve.
Keywords:
butter chicken, chicken, Food, garam masala, indian food, Recipe, spicy