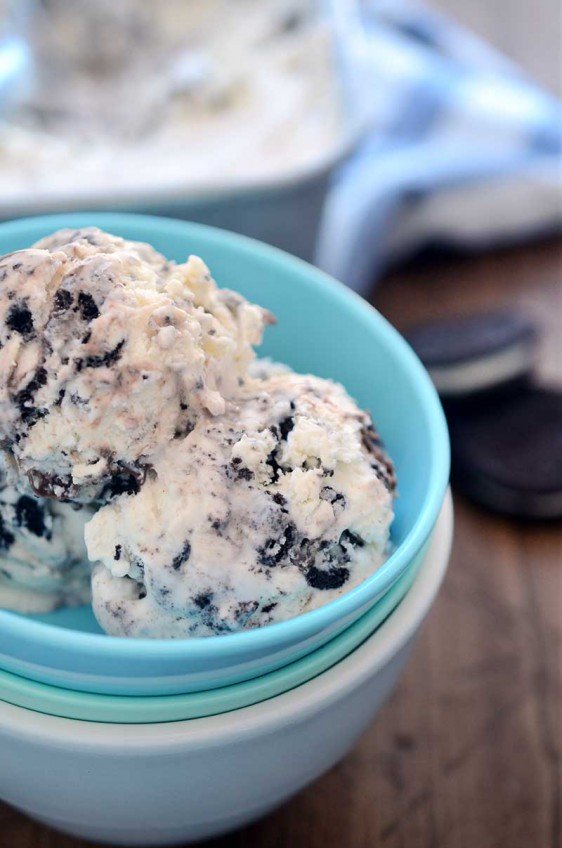 No-Churn Cookies and Cream Ice Cream
Easy peasy No-Churn Cookies and Cream Ice Cream gets a chocolatey boost from a swirl of hot fudge topping. The perfect way to cool down during the last weeks of summer.
Saturday night all my guys and I were going to make s'mores. When I went to grab the chocolate bar off the counter to get the plate ready the chocolate bar was melted. And not just a little bit melted. We're talking chocolate soup.
That's right. It was 83 degrees in my house, which is apparently the point at which chocolate melts. It is usually this time of year that the Pacific Northwesterner girl in me starts yearning for cooler fall days. Mother nature however, has other plans.
My solution? Ice cream. And lots of it.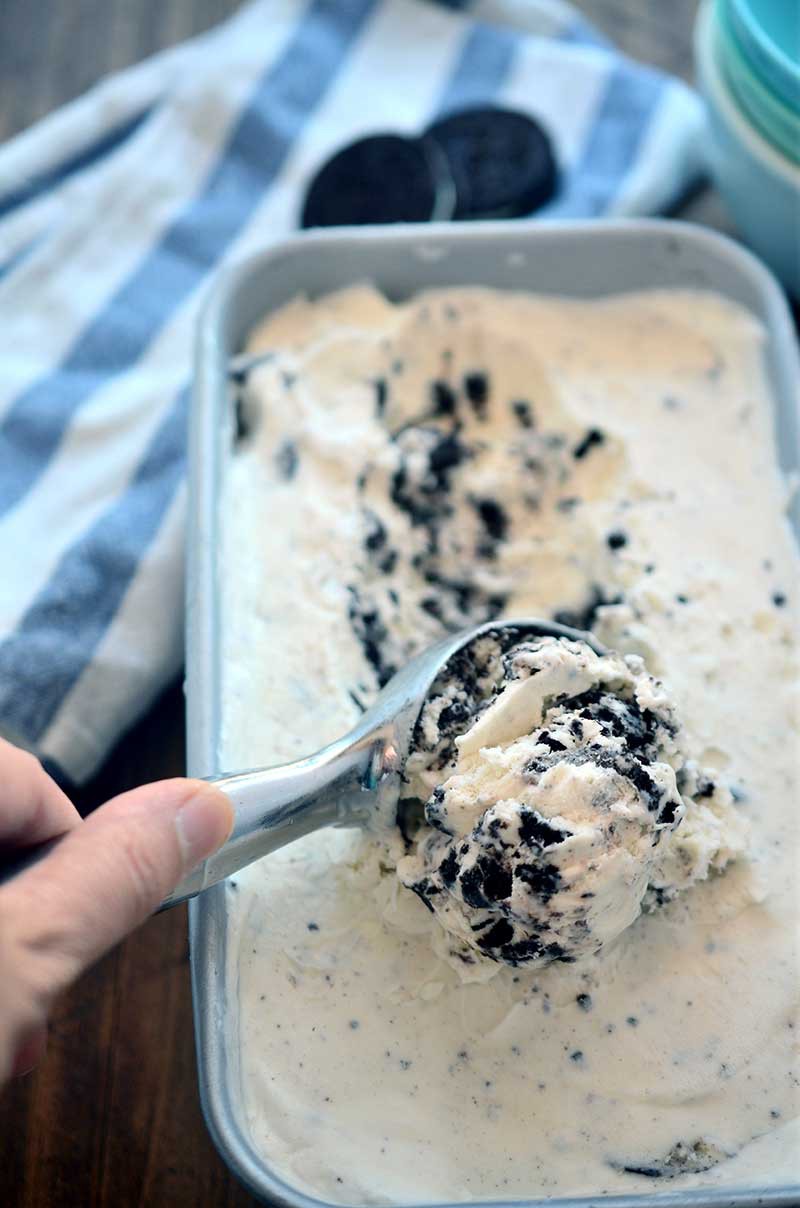 No-Churn ice cream to be exact. Honestly, I haven't even used my ice cream maker this summer. No-Churn Ice Cream is just so  easy.  Cookies and Cream Ice Cream is just the latest version of no-churn ice cream that I've made.  It is a classic flavor and a favorite around here whenever we go out for ice cream. Surprisingly, I had never made it myself before.
And now, I don't think I'll ever buy it again. Homemade. ALL. THE. WAY. You really can't beat how easy it is. You only need 5 ingredients and a few hours in the freezer and you're good to go.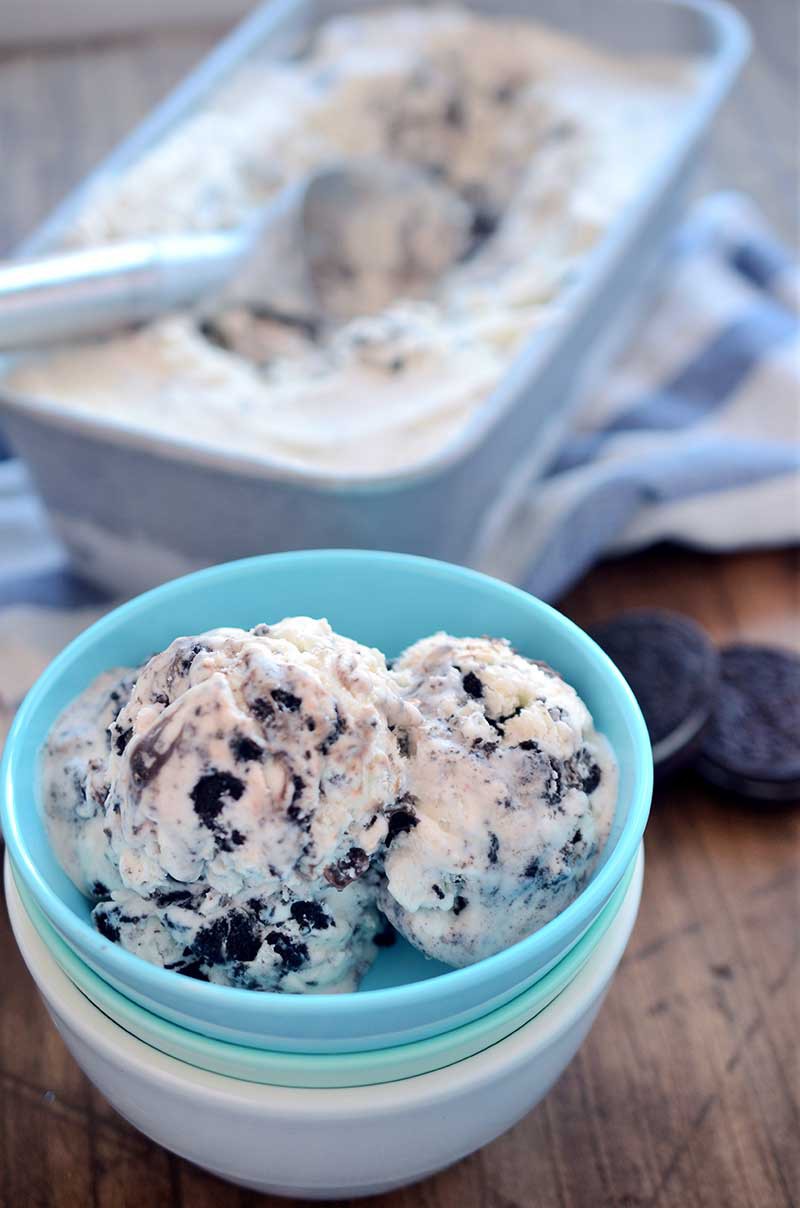 I did, of course, have to add a swirl of hot fudge topping to give the ice cream a chocolatey boost. Because when it comes to cookies and cream ice cream (or any ice cream for that matter) hot fudge is always a win.

No-Churn Cookies and Cream Ice Cream Recipe
Ingredients:
2 cups heavy whipping cream
1/2 teaspoon vanilla extract
1 (14 ounce) can sweetened condensed milk
15 chocolate sandwich cookies, crushed
1/2 cup hot fudge topping, softened
Instructions
1
In the bowl of a stand mixer whip together whipping cream and vanilla until stiff peaks form, about 3 minutes.

2
Gently fold one scoop of the whipped cream into the sweetened condensed milk. Once mixed, gently fold in the remaining whipped cream. Mix just until combined, don't over mix.

4
Spoon 1/2 of of ice cream into a 9in x5in loaf pan. Spoon hot fudge over the top and swirl with a knife. Spoon remaining half of ice cream on top.

5
Cover and freeze for at least 4 hours or overnight.