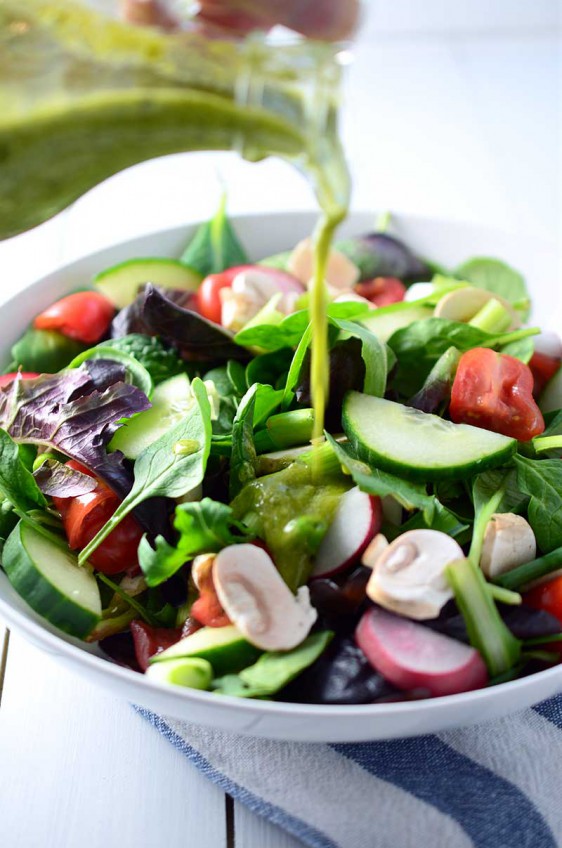 Pesto Vinaigrette
Now that we've passed the Ides of March and we're inching closer and closer to Spring, I'm ready to start planting my garden. I'm ready for all things salads. And all things garden fresh. This eagerness for spring, has got me ready for recipes that are bright and light too. Recipes like this Pesto Vinaigrette.
This recipe is crazy easy to make thanks to store bought pesto. During the summer it's pretty easy and cost effective to make your own pesto. During the winter months when you want just a little bit summer to spruce up those dark winter days, store bought pesto can be your best friend. I use it for pastas, for sandwiches, pizzas and now this pesto vinaigrette. I've been buying mine at Costco and it's becoming one of my favorite products. I even make special trips to Costco for it when I run out. It's pretty good, guys.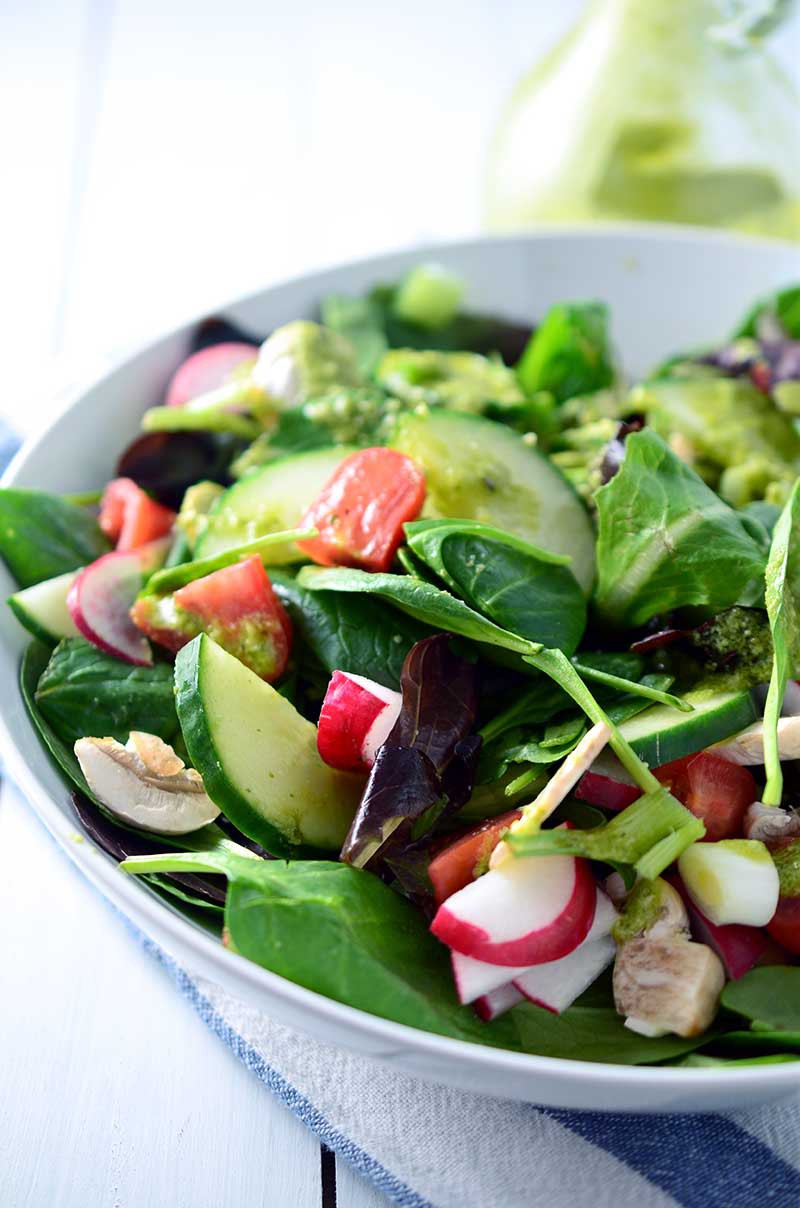 Because you'll be using store bought pesto for this recipe, you'll only need a few ingredients: pesto, vinegar, oil, salt and pepper. I also threw in an extra garlic clove because, as you know if you read my garlic post earlier this week, I am all about garlic. Pesto already has garlic in it so the extra clove is optional.
I have made this pesto vinaigrette a few times now and it is always a huge hit. It is of course great on green salads, but if you have a friend who is not a huge fan of beets, drizzle this over some roasted beets to change their mind. And if you want to make a festive spring crostini, spread some goat cheese on toast and drizzle with vinaigrette. Whatever you do, make this pesto vinaigrette today to get a jump start on spring.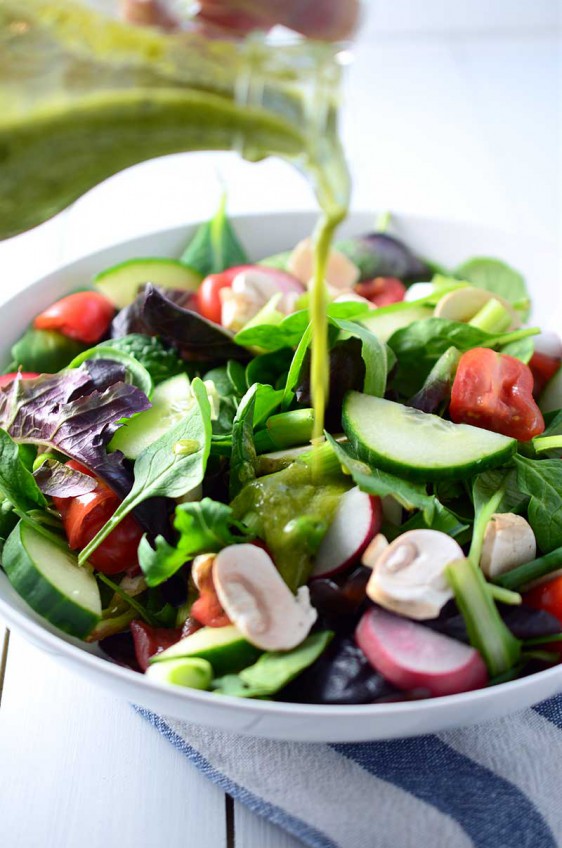 Pesto Vinaigrette
Prepared pesto makes this pesto vinaigrette come together in a flash. It's the perfect way to add a little sunshine to your salads!
Ingredients:
1/2

cup

prepared pesto

1

clove

garlic

optional

1/4

cup

distilled white vinegar

1/4

cup

extra virgin olive oil

salt and pepper
Combine pesto, garlic (If using) and vinegar in a food processor. Pulse just until combined.

With the food processor running, slowly drizzle in olive oil and continue processing until emulsified. Season to taste with salt and pepper.

Store in the refrigerator. Will keep for a few days.
Keywords:
dressing, pesto