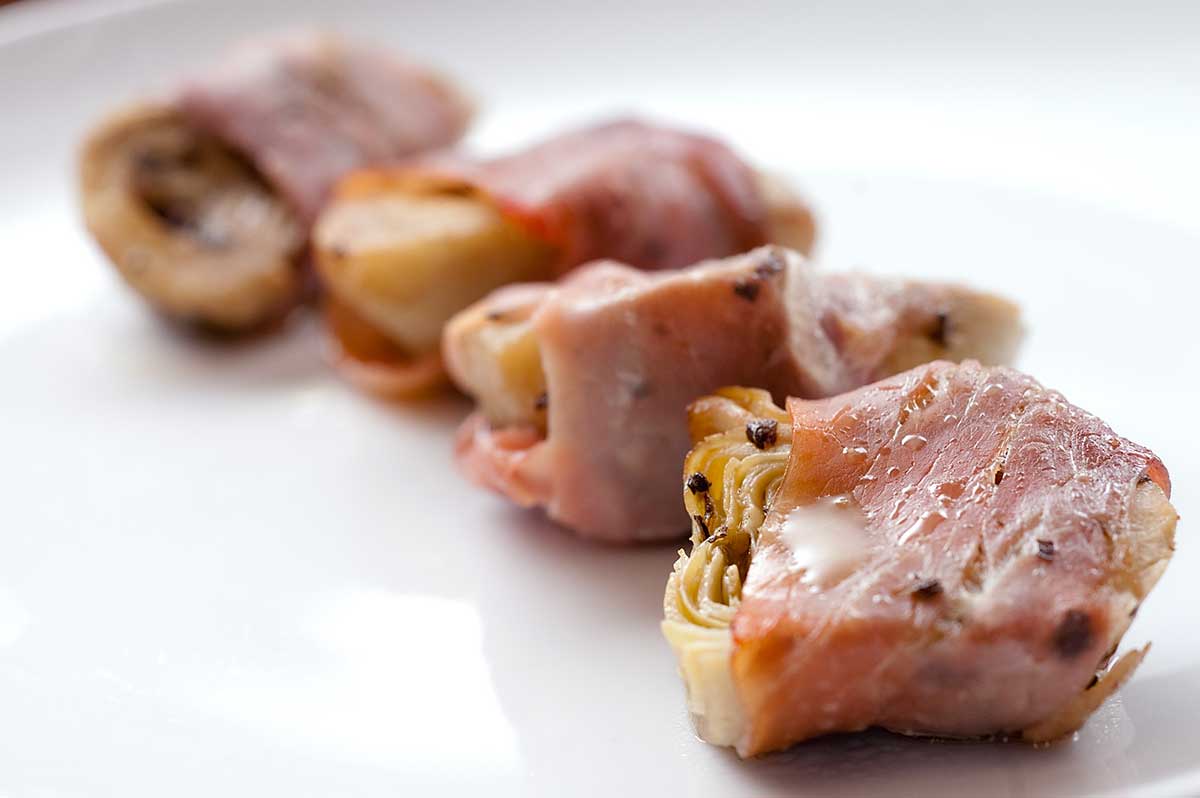 Prosciutto Wrapped Artichoke Hearts
As we approach Thanksgiving,  hopefully menus are being finalized and you know exactly when you need to do to start preparing the big feast. I say "hopefully" because, well, in a perfect world that would be the case. But for most of us, myself included, I'm still trying to figure out exactly what I would like to make. The dinner itself is mostly planned but the appetizers could use a little work so I've been doing some testing. That is the really fun part right?
Most of the cooking that takes place on Thanksgiving requires a lot of work. And that is fine. I actually enjoy it. But it is also nice to have a few dishes that won't require much time to prepare at all. This appetizer is one of them. A quick marinade in some olive oil, balsamic and a few seasonings give a sweet kiss to artichoke hearts. Then to add a bit of salt to the mix, they are wrapped with salty prosciutto.  Now, as soon as you wrap them with the prosciutto you can serve them. I'm sure they would be delicious cold. I, however, decided to broil them just until the prosciutto was a little crispy. It was the perfect bite.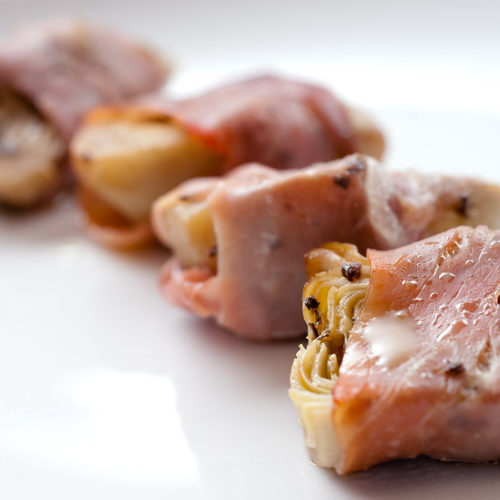 Prosciutto Wrapped Artichoke Hearts
Balsamic marinated artichoke hearts, wrapped with salty prosciutto. The perfect bite for your pre-thanksgiving noshing.
Place all ingredients, except prosciutto, in a bowl. Toss to combine. Cover and refrigerate for at least 30 minutes.

Preheat oven broiler.

Tear prosciutto into pieces big enough to wrap around artichokes. Place wrapped artichokes on foil lined baking sheet. Broil for 3 - 5 minutes or until warmed through and prosciutto is slightly crispy. Serve.
Keywords:
appetizer, artichoke hearts, artichokes, Christmas, Food, party, party appetizer, Recipe, snack, thanksgiving