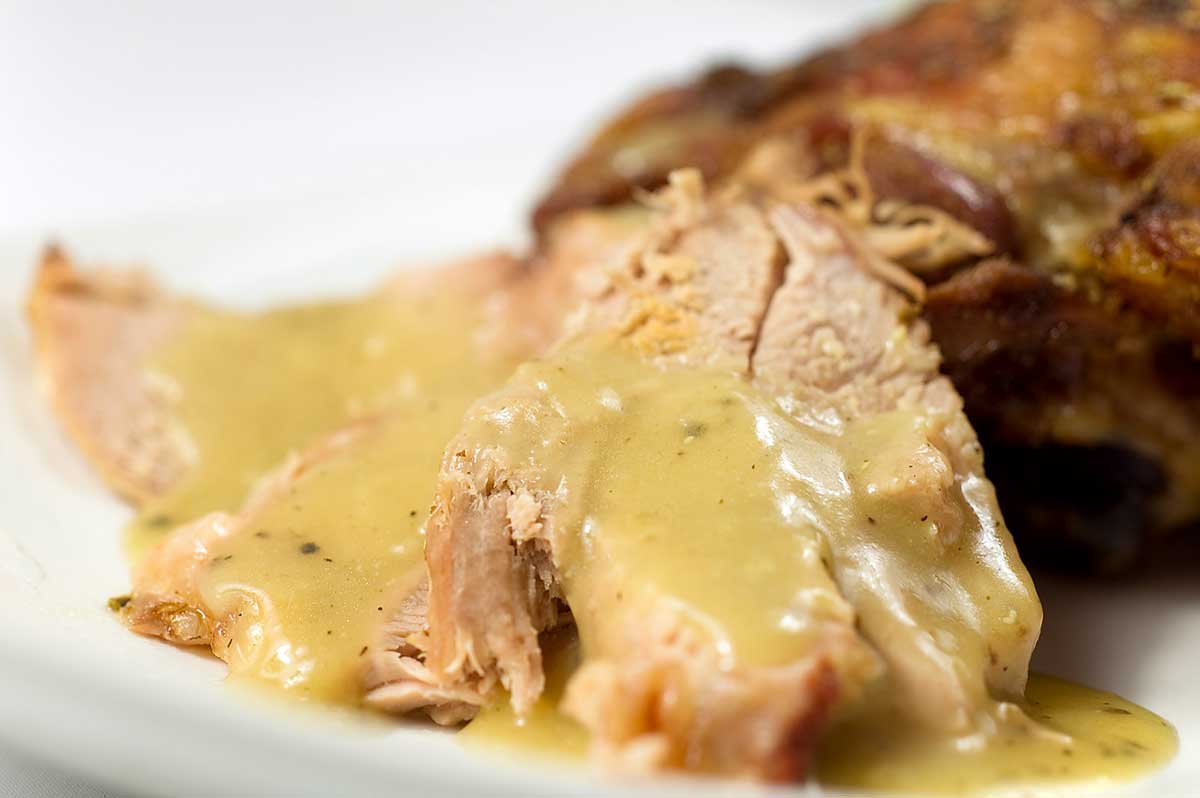 Roasted Turkey Thighs
Roasted turkey thighs are the perfect Thanksgiving dinner solution when you have a small family to feed. They're easy to prepare, juicy, and delicious!
Thanksgiving is a mere 2 1/2 weeks away and that could only mean one thing, its Turkey Time! Wonderfully juicy, perfectly roasted turkey. For many people this means a big 10 or even 20 pound bird. However for those that are having a smaller gathering. Or for those, like me, who really prefer the dark meat, these roasted turkey thighs are the perfect option.  The meat is succulent and flavorful, everything I look for in my Thanksgiving turkey.
I have a small confession to make. I will not be making Thanksgiving dinner this year. The size of my apartment and the distance from family just doesn't allow for it. But I for one love all of the comforts that go along with Thanksgiving food, so I have been making various Thanksgiving recipes for the past month. Mashed potatoes, stuffing, cranberry sauce, and the rest of the classics.
These roasted turkey thighs were my first experimental Thanksgiving recipe.
I found them at my local grocery store, near the ground turkey and turkey cutlets. Once I got them home I simply brushed them with melted butter, rubbed them with a few seasonings and popped them in the oven. Soon after, I was salivating at the wonderful smell of roasted turkey. Before I knew it I sat down to a lovely Thanksgiving dinner. The fact that it was right smack dab in the middle of October is a minor detail.
I hope you have an opportunity to make roasted turkey thighs, too!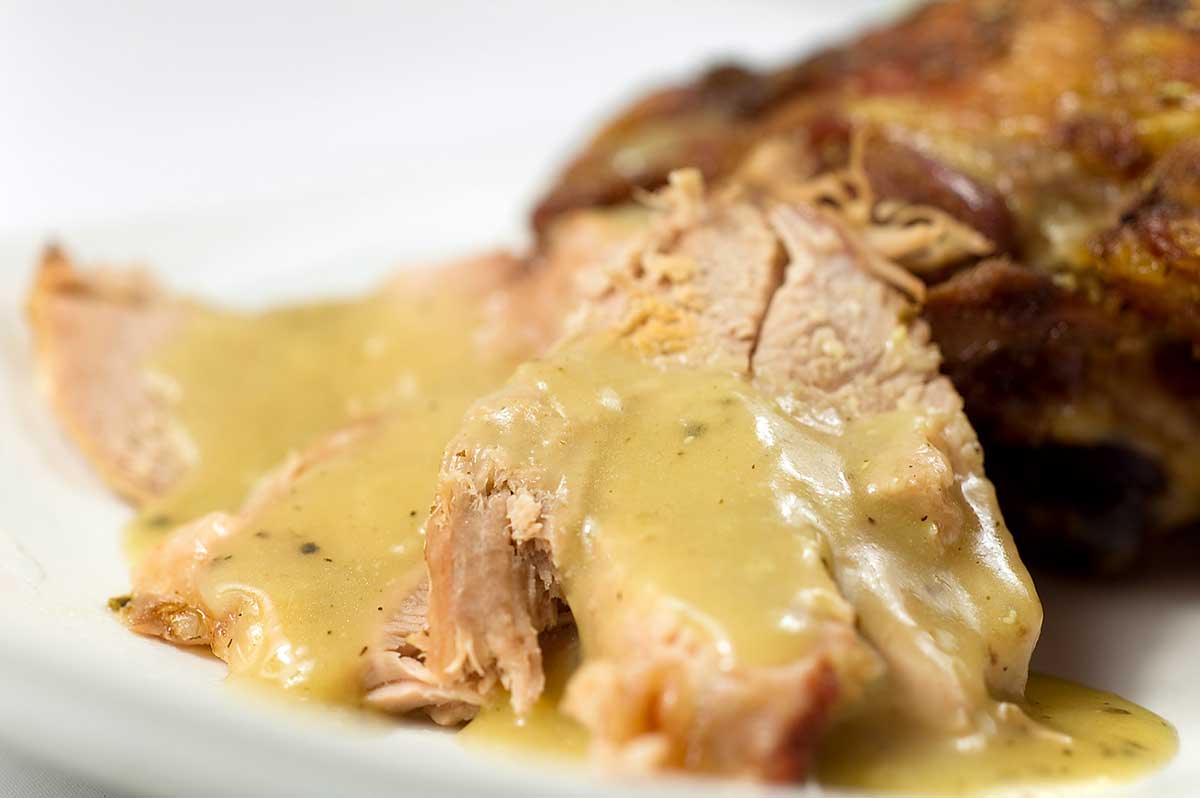 Here are more delicious turkey recipes to try:
Turkey Apple Butter Grilled Cheese
Roasted Turkey Thighs Recipe
Ingredients:
3 pounds turkey thighs (about 2 thighs)
3 tablespoons unsalted butter, melted
1 teaspoon kosher salt
1/2 teaspoon garlic powder
1/2 teaspoon ground black pepper
1/4 teaspoon dried rosemary
1/4 teaspoon dried sage
1/4 teaspoon dried thyme
1/4 teaspoon paprika
Instructions
1
Preheat oven to 400 degrees.

2
Using a pastry brush, brush both sides of the turkey thighs with melted butter.

3
Mix together salt, garlic powder, pepper, rosemary, sage, thyme and paprika. Rub seasoning mixture over both sides of the thighs.

4
Drizzle with any remaining butter. Transfer to a roasting pan. Cook for 20 minutes at 400 degrees. Reduce heat to 325 and continue to cook for 2 - 2 1/2 hours or until a meat thermometer inserted reaches 180 degrees. Spoon pan juices over the top every 30 minutes. Note: If you notice the skin getting too crispy, loosely cover the thighs with aluminum foil.

5
Remove turkey thighs from the oven, allow to rest for 10 minutes. Carve and serve.
Notes
Be sure to check back over the next couple of weeks as I share more comforting Thanksgiving recipes. Enjoy!