Sausage, Apple and Brie Stuffing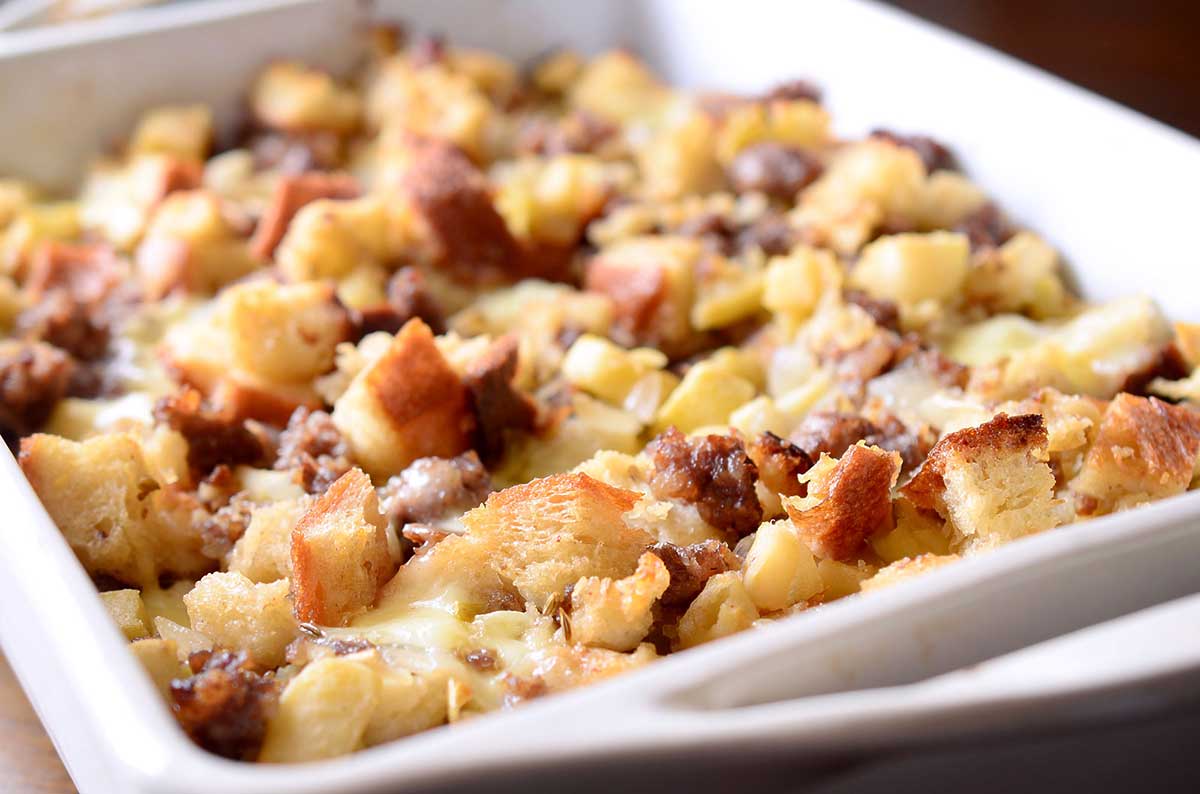 Dressing or stuffing. Stuffing or dressing. Whatever you call it, it's not Thanksgiving without it. And while I don't like to mess with tradition when it comes to Thanksgiving dinner, I thought I would do a little twist for this recipe. For this version, rustic bread is mixed with tart granny smith apples, savory sausage and creamy brie. I think it's just enough to make me a stuffing fan.
To be completely honest, I've never been a huge fan of stuffing. It can be mushy. And I don't know… just not my favorite dish on the Thanksgiving table. That is why I decided to do something a little different with this version. Instead of baking this stuffing covered, like most recipes call for, I bake this one uncovered. With the broth used it's still moist, but baking it uncovered allows the bread to get a bit crunchy. It's scrumptious I tell you. Scrump. Tious.