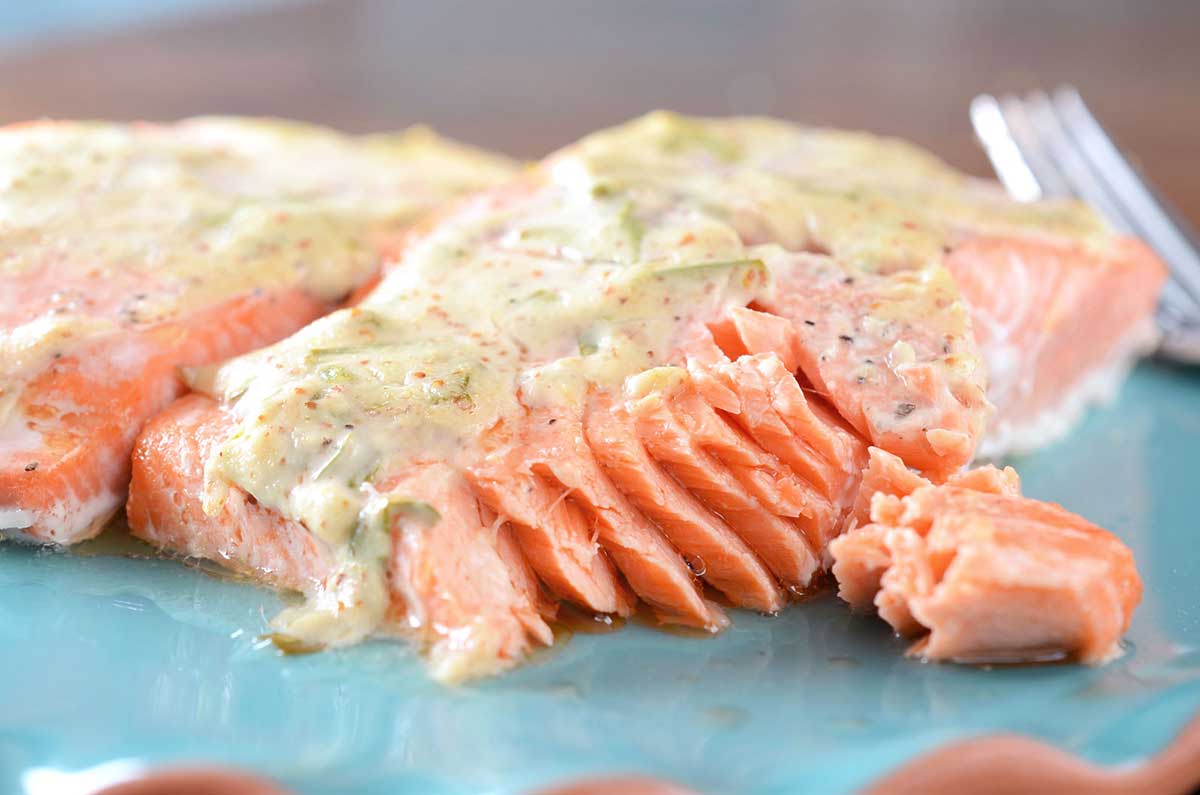 Salmon with Dijon Tarragon Sauce
Sorry about the lack of a post last week folks, we hightailed it out of Seattle and found ourselves basking in the sunshine in the Sun Valley while we enjoyed some Mariners baseball. We were only there for a few days but it was enough to make me long for the warm days of summer. But alas, the Seattle weather gods have a different plan and it is currently 40 degrees and rainy. So in the meantime I'll have to eat dishes that have a summery flare to them like this fresh salmon with tangy dijon tarragon sauce.
I have mentioned before that I can't have dairy at the moment because it seems to bother Kellan so salmon and butter is out. However, butter isn't the only thing that goes well with salmon. Mustard is also a tasty addition. As is, if you can believe it, mayonnaise. This sauce combines both of those with the fresh flavor of tarragon. Trust me when I say a little of tarragon goes a long way, it's pretty strong but if you use just the right amount it's delicious.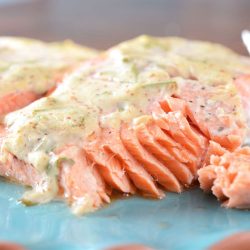 Salmon with Dijon Tarragon Sauce
Baked salmon with a tangy tarragon dijon sauce.
Preheat oven to 450 degrees.

Line a baking sheet with aluminum foil and spray with non-stick spray.

Combine mayonnaise, dijon mustard, tarragon and sugar together in a bowl. Mix well. Season to taste with salt and pepper. Set aside.

Place salmon on prepared baking sheet. Sprinkle with salt and pepper. Bake in preheated oven for 10 minutes. Remove from oven and spoon a dollop of sauce over the top. Return to the oven for 5 more minutes. Fish is done when it flakes easily.

Serve with remaining sauce on the side.
Keywords:
dijon, dinner, entree, fish, Food, fresh salmon, Recipe, salmon, seafood, tarragon