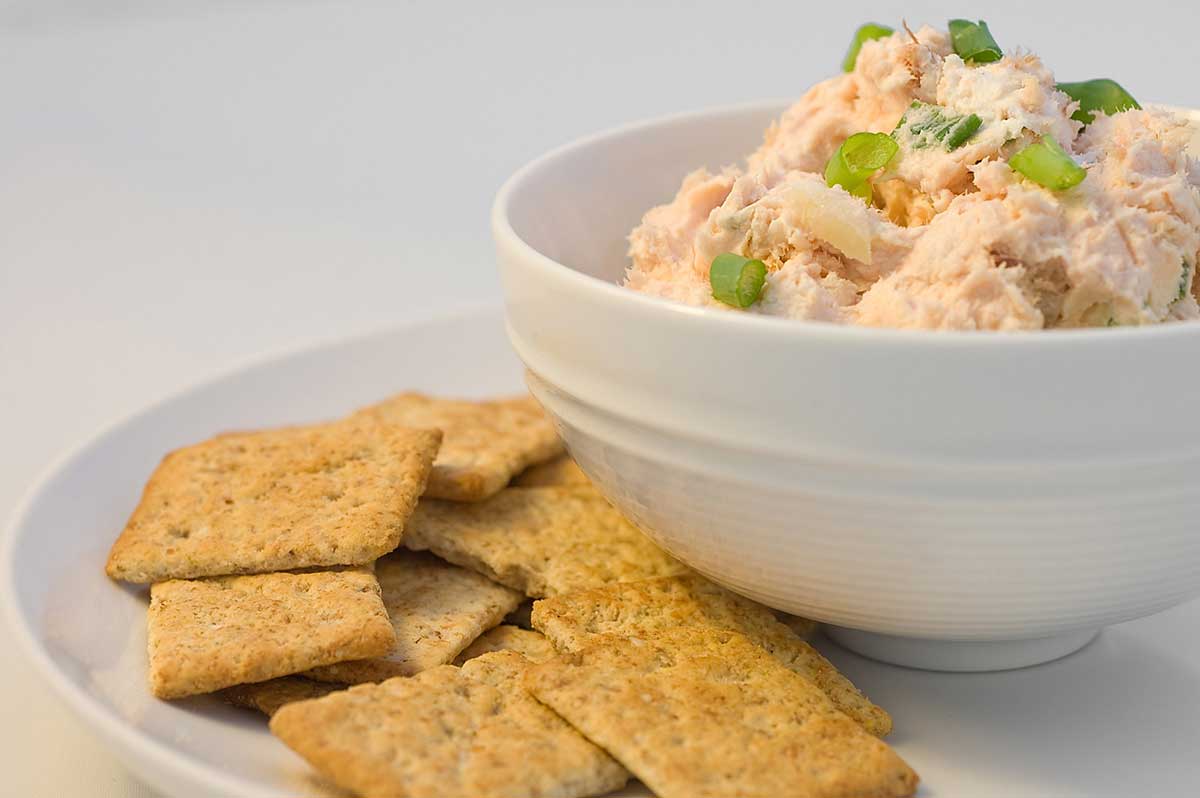 Smoked Salmon Dip
I recently shared my recipe for Baked Salmon with Lemon Caper Butter and Ryan's response when I made it prompted me to try some more salmon dishes. Smoked salmon dip (or spread) is pretty popular in my family. Whenever I go to my mom's for a special occasion she usually has a bowl out. She usually smokes her own salmon, but that is a another story all together. For this recipe, I bought a smoked salmon fillet and created a dip at home. First I flaked a portion of smoked salmon and mixed it with cream cheese, minced onion, granulated garlic, Tabasco and yogurt. Yes yogurt, not mayo. I happened to have some plain yogurt so I thought I would give it a shot. We didn't even miss the mayo :)
Smoked salmon is very popular here in the Northwest and can be found just about anywhere. I have even seen a couple stores in local malls that sell it. For me, I picked up a fillet of smoked wild salmon in the seafood section of my grocery store.  Not the thin pre-sliced kind, but a thicker fillet. I have never tried the canned variety so I can't say whether or not it would be a good substitute. If any one tries this dip with canned salmon let me know how it goes.
Smoked Salmon Dip Recipe
Ingredients:
4 ounces smoked salmon
8 ounces softened cream cheese
2 tablespoons minced onion
1/4 teaspoon granulated garlic
1 tablespoon plain yogurt
3 drops Tabasco
Instructions
1
Remove salmon skin and bones, if present. Flake salmon.

2
In a bowl combine salmon and remaining ingredients. Mix all ingredients until well combined. Chill for 30 minutes.

3
Serve with crackers or crusty french bread.
Notes
This would be a perfect dip to bring to all of those summer parties that are sure to start soon. Enjoy!