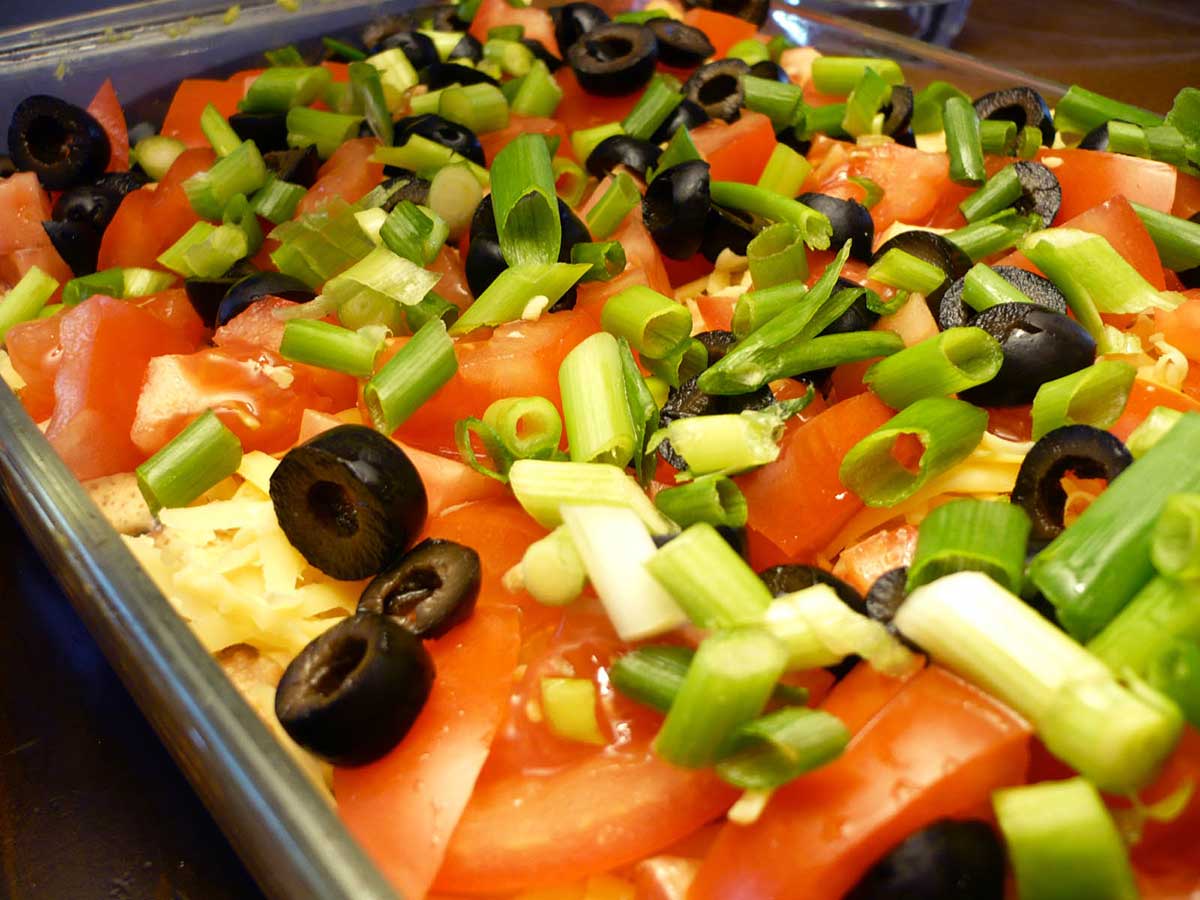 Seven Layer Dip
I love going to potluck parties, mostly because the food items that people bring are usually appetizers and I just love all kinds of appetizers. I especially love dips, french onion dip, clam dip, spinach dip, artichoke dip, and seven layer dip, oh I am hungry just thinking about them!  When I was recently invited to a party and was asked to bring something, seven layer dip was the first thought that came to my mind. It is super easy to make, looks great and everyone loves it. It makes the perfect party food, just bring a bag of sturdy chips!
You can probably find a five or seven layer dip in your local grocery store, but you can probably make it yourself and save a few bucks. It also gives you the opportunity to play around with the ingredients. I have seen and tasted a lot of different versions of this dip. My mom use to make this version and trust me, you'll love it.
Seven Layer Dip Recipe
Ingredients:
1 14.5 ounce can of spicy refried beans
1 8 ounce container of guacamole
1/2 cup of mayonnaise
1/2 cup of sour cream
1 packet of taco seasoning
1 cup cheddar cheese, shredded
2 green onions, diced
1 can sliced olives
2 medium tomatoes, diced
Instructions
1
Combine the mayo, sour cream and taco seasoning in a small bowl.

2
Spread the refried beans on the bottom of a 13 x 9 inch pan.

3
Spread guacamole on top of the beans.

4
Spread the mayo, sour cream and taco seasoning mixture on top of the guacamole.

5
Sprinkle the cheese, green onions, olives and then tomatoes.
Notes
See how easy it is! And when I say sturdy chips, I do mean sturdy, there is a lot of stuff to pick up here and you don't want to miss a layer. Trust me. Enjoy!