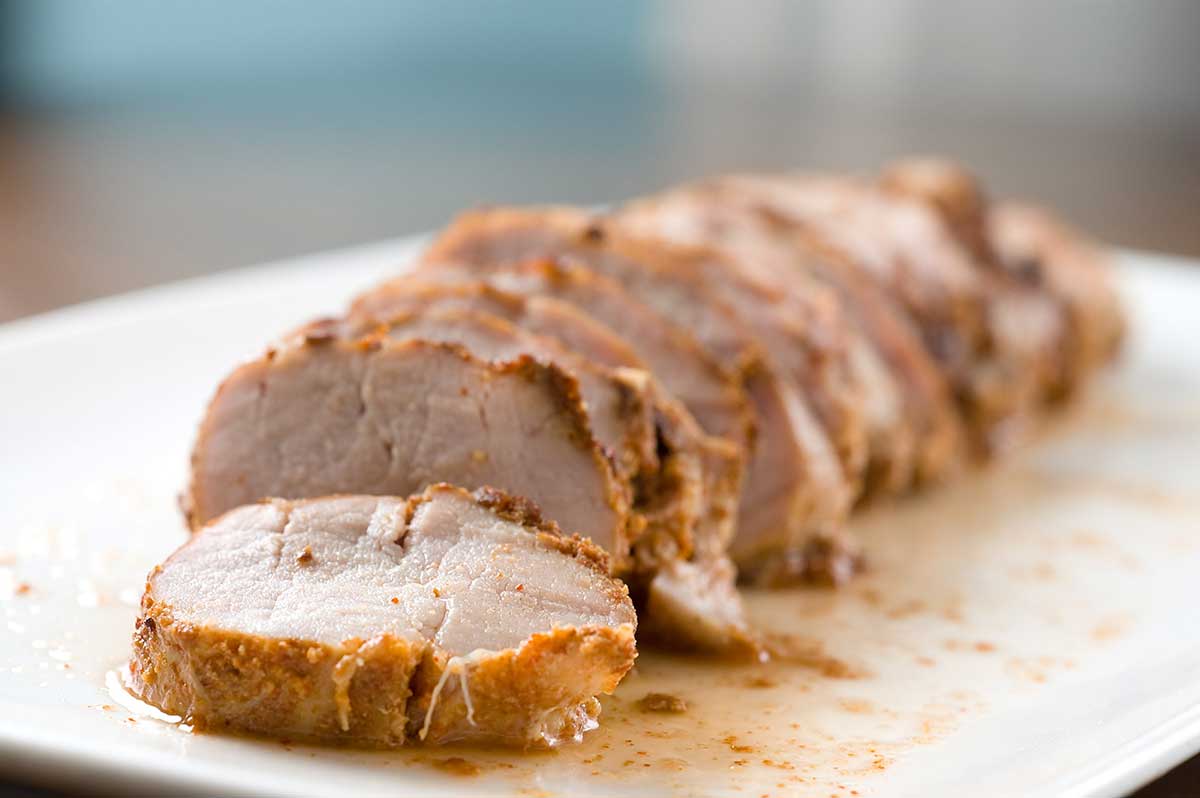 Spiced Pork Tenderloin
The other night when I made these little devils, I also made this little devil. And to stick with the Mexican flavor of the meal, I used some spicy chili powder, garlic powder and smoky cumin. The result was this succulent, scrumptious pork tenderloin, that despite declining the short cut given by the grocery store, was really easy to make.
When I was picking out a pork tenderloin at the grocery store I noticed that there is the unseasoned variety like the one I bought and then there are the varieties that come pre-seasoned. To tell ya the truth, I know it's a bit easier to buy the pre-seasoned ones but I prefer to do it on my own. It really is easy. You just add some of your favorite spices together, rub them on the pork, let it marinate and then you're good to go. This way you get all the seasonings that you do want and none of the preservatives you don't.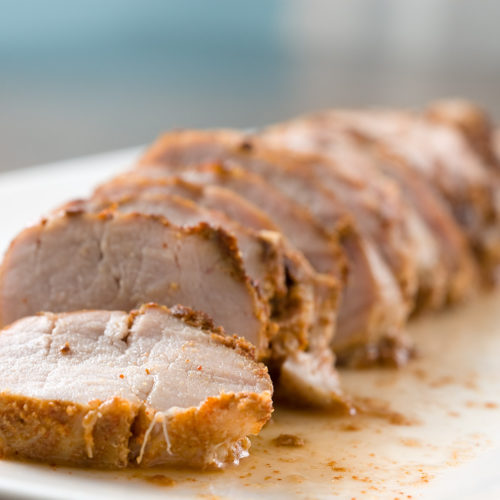 Spiced Pork Tenderloin
Succulent, scrumptious pork tenderloin spiced with chili powder, garlic and cumin.
Ingredients:
1

tablespoon

cumin

2

teaspoons

chili powder

2

teaspoons

garlic powder

1

teaspoon

kosher salt

2

pound

pork tenderloin

Juice of 1/2 lime

1/2

lime cut into quarters

2

teaspoons

olive oil
Combine cumin, chili powder, garlic powder and salt in a bowl. Rub spice mixture all over the pork tenderloin. Cover and refrigerate for 2 hours.

Preheat oven to 350 degrees.

Place tenderloin in a baking dish. Squeeze the juice of 1/2 the lime on the pork tenderloin. Cut the remaining half of the lime and lay around the pork. Drizzle the pork with olive oil. Bake for 60 minutes or until internal temperature of the tenderloin reaches 160 degrees. Remove from oven and let rest for 10 minutes. Slice and serve.
Keywords:
chili powder, cumin, dinner, entree, Food, mexican, pork, pork tenderloin, Recipe, spicy pork