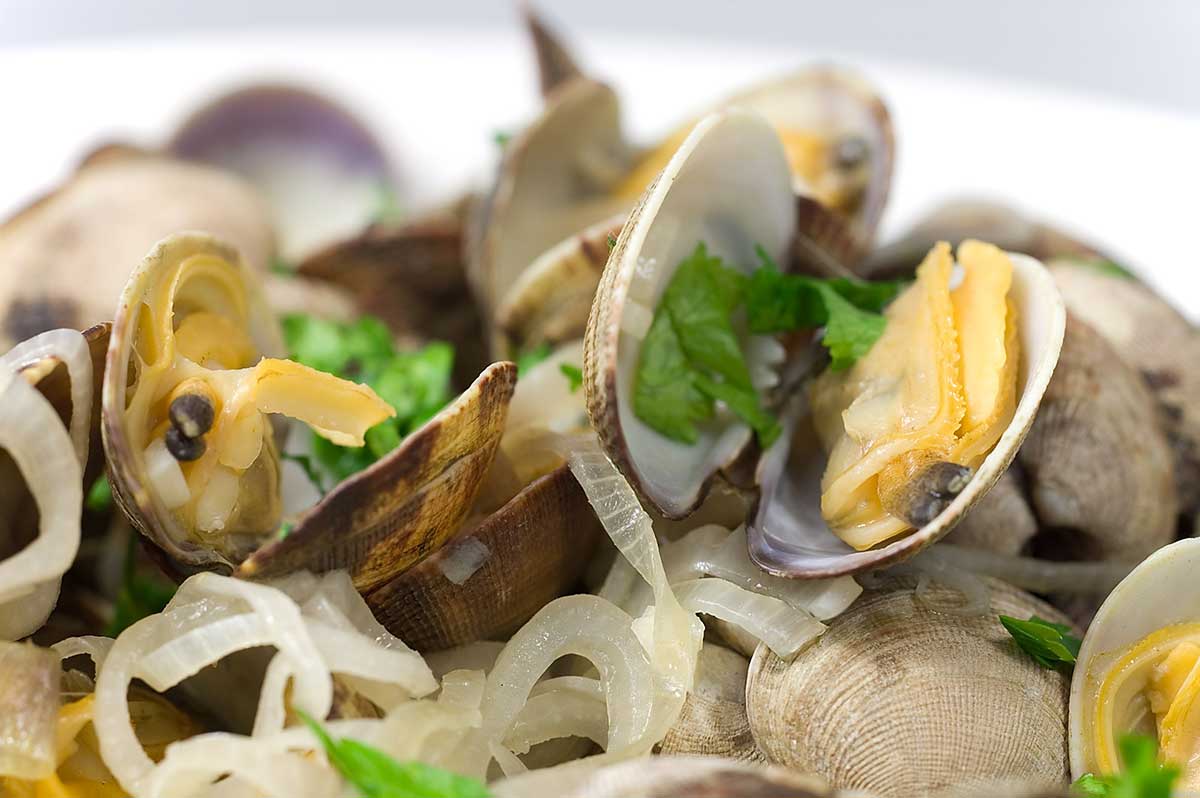 Steamed Clams in White Wine
One of the wonderful things about living in the Pacific Northwest is the access to wonderful, fresh seafood. In an effort to take advantage of all of the lovely creatures of the sea available, Ryan, a couple of friends and I decided to have a seafood feast this past Sunday during which we devoured these steamed clams. And I say devoured because it was down right impossible to resist these clams steamed in butter, olive oil, shallots, garlic and white wine.
This isn't a new recipe to me. This is actually a recipe that I created a couple of years ago when I was making steamed clams for the person in my life who loves clams the most, my grandma. If you could just see my grandma's eyes light up whenever someone mentions the idea of eating clams, there would be no way that you could resist making them for her. Seeing that is is my grandma's favorite dish, I didn't want to make just any clams, I wanted to make sure they had a ton of flavor. That is where the shallots and garlic came in. And I couldn't drown out all of that lovely flavor with water, nope, that would never do. Instead I threw in some white wine.  The result was a dish that the whole family enjoyed, especially my grandma.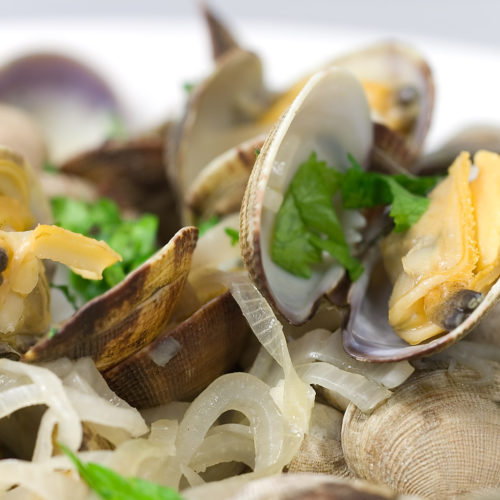 Steamed Clams in White Wine
A delightful appetizer or light meal. Steamed clams with shallots, garlic, and white wine. How can you go wrong?
Ingredients:
1

tablespoon

butter

1

tablespoon

olive oil

1

shallot

sliced

3

cloves

garlic

chopped

1 1/2

pounds

manila clams

cleaned and scrubbed

1/2

cup

white wine

chopped fresh parsley
In a large skillet with a lid, heat butter and olive oil over medium heat. Once butter melts, add shallot and garlic. Cook until fragrant, about 1 minute.

Add clams to skillet, pour wine over the top. Cover and cook for 10 minutes or until shells open. Try to refrain from removing the lid during the first 10 minutes. Shake the pan back and forth across the burner occasionally.

Carefully transfer clams and broth to a serving bowl. Sprinkle with parsley and serve.
Be sure to serve this with some crusty french bread so soak up all of the yummy broth. Enjoy!
Keywords:
appetizer, clams, entree, Food, garlic, manila clams, parsley, Recipe, seafood, shallots, steamed clams, steamer clams, white wine, wine