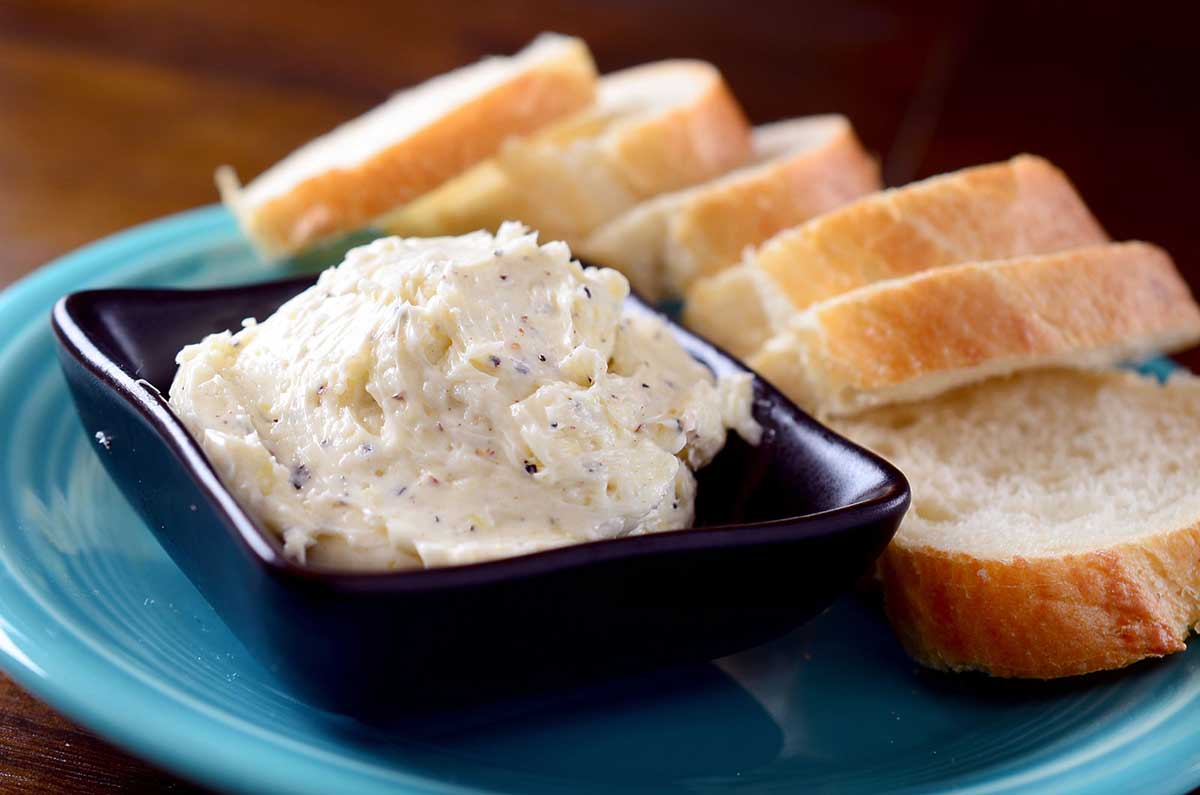 Whipped Garlic and Cracked Pepper Butter
So I call this whipped garlic and cracked pepper butter but I should probably just call it Crack Butter. If it was socially acceptable to eat butter by the spoonful, this would be the butter I'd chose. It is creamy and delicious. For starters, it's butter. And butter is glorious. Next, there is garlic which is also, as you know, glorious. Finally, fresh cracked black pepper adds a savory spice. Put it all together and like I said before, you get crack butter.
My mama celebrated a big birthday this year so I took her to get a massage. After the massage I took her to a restaurant and they had this butter on the table. While we were waiting for our food, I spread a little on some bread and took a bite. Then I had another piece. Then another. Then I stopped my mom mid-conversation and said "WHAT IS IN THIS?!" The server happened to hear me and let us know that it was simple: cracked black pepper, elephant garlic and butter. I should've known it was so simple.
The fact that it is elephant garlic is important because the garlic in this recipe is raw. Now, while I do eat raw garlic from time to time, it can be a little much especially in a recipe like this. Elephant garlic however, despite being much larger, is actually a lot milder and even has a sweeter taste when compared with your traditional garlic. This makes it perfect for this recipe. It doesn't over power the butter but gives it a nice, sweet garlic flavor.
Whipped Garlic and Cracked Pepper Butter Recipe
Ingredients:
1 whole clove elephant garlic
1/2 cup (1 stick) salted butter, softened
1 teaspoon coarse ground black pepper
Instructions
1
Mince garlic in a food processor. Scrape down the sides. Add in butter and black pepper. Whip until mixed well.

2
Serve at room temperature.