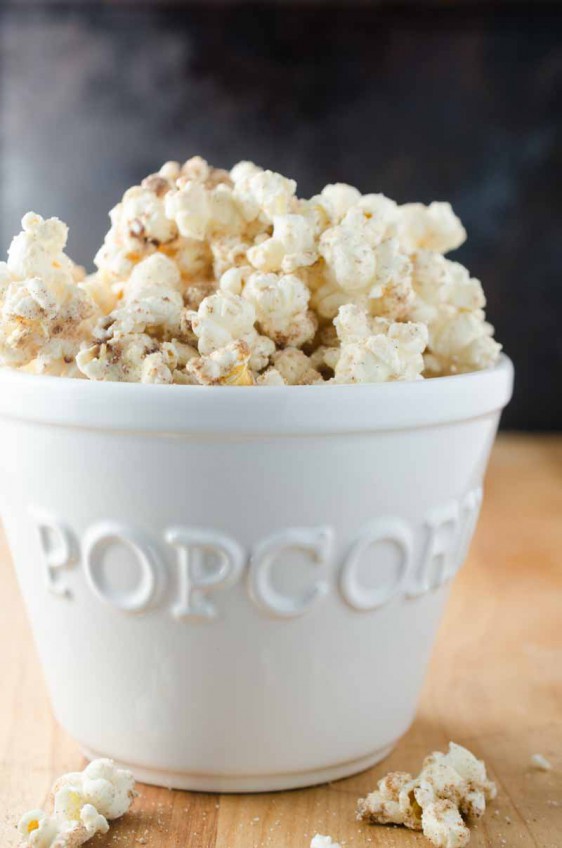 White Chocolate Churro Popcorn
Everyone's favorite theme park treat gets turned into a popcorn snack with this churro popcorn loaded with cinnamon, sugar and white chocolate. 
Let's talk Disneyland. I know some people are all like "Oh Disneyland, it's fun." Others are like "Oh Disneyland, not my favorite place."
And then there are people like me. People that are like OH MY GOSH GIMME ME ALL THE DISNEY. Give me all the twinkling lights. Gimme all the music, the rides and the characters. And most of all GIMME. ALL. THE. CHURROS.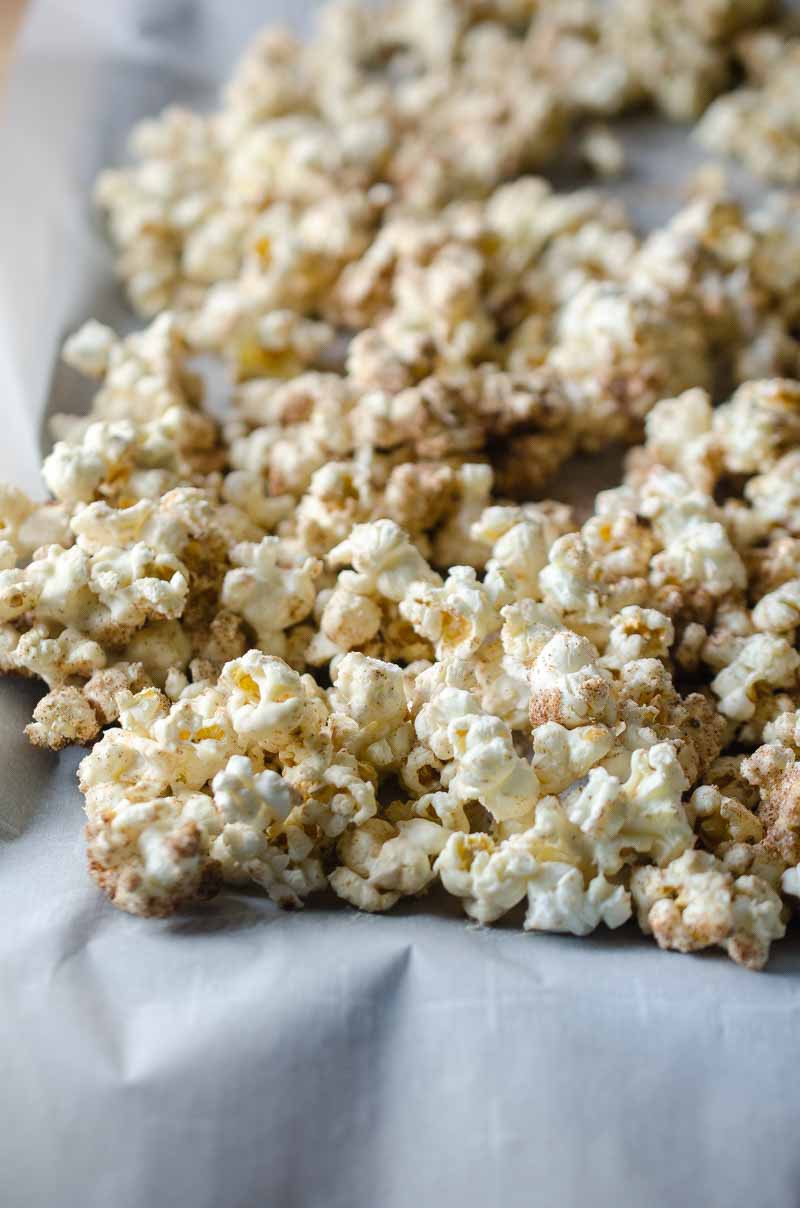 When you go to Disneyland what are your favorite foods? Honestly, in the last few years Disney has totally stepped up their game in the food department. For me there are a few stand outs. First, Carnation Cafe has THE BEST Mickey Mouse waffles. It is a tradition every time we go to Disneyland. We must stop there at least once for breakfast.
Then there is the Fried Green Tomato Sandwich at the Hungry Bear Restaurant. Oh my gosh, guys, if you haven't had this, you must get it the next time you go. It's loaded with fried green tomatoes and topped with the most delectable slaw. You'll forget you're eating theme park food, trust me.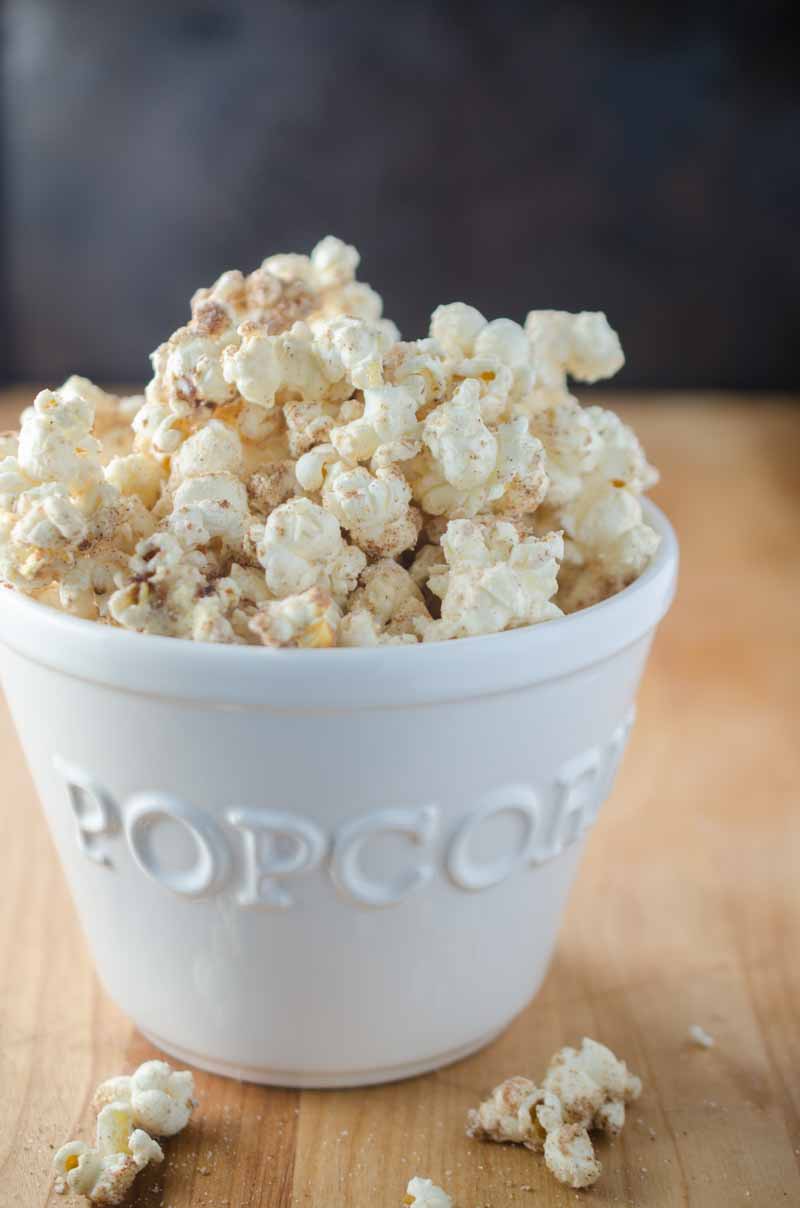 And because of my rule that calories don't count in Disneyland, let's talk about the sweets. The ice cream, the sundaes, the candy and…the churros.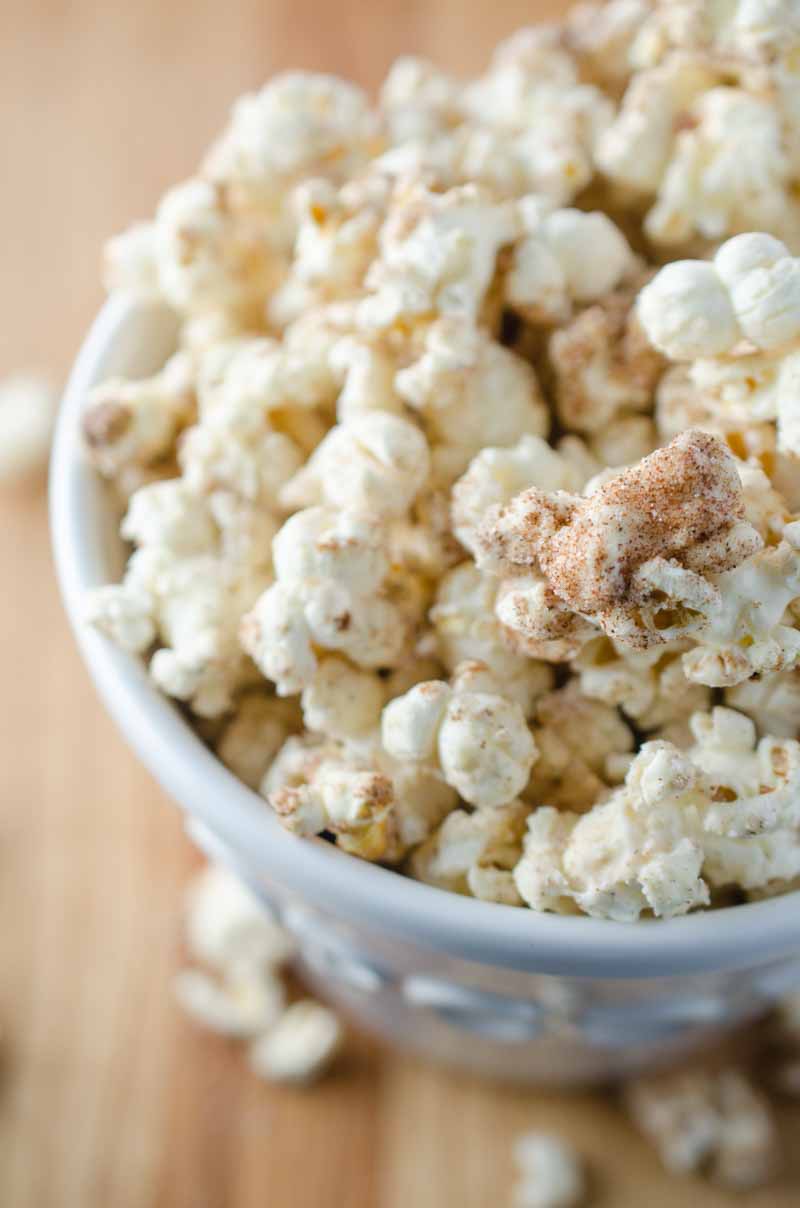 Churros are the first thing I think of when I think treats in Disneyland. Their cinnamony-sugary goodness is something I look forward too each time I go. Now I know you can make them at home, but this snack is so much easier. All you have to do is pop some popcorn, drizzle it with butter, sprinkle it with cinnamon and sugar and drizzle melted white chocolate over the top and then BAM. Each bite tastes like a churro.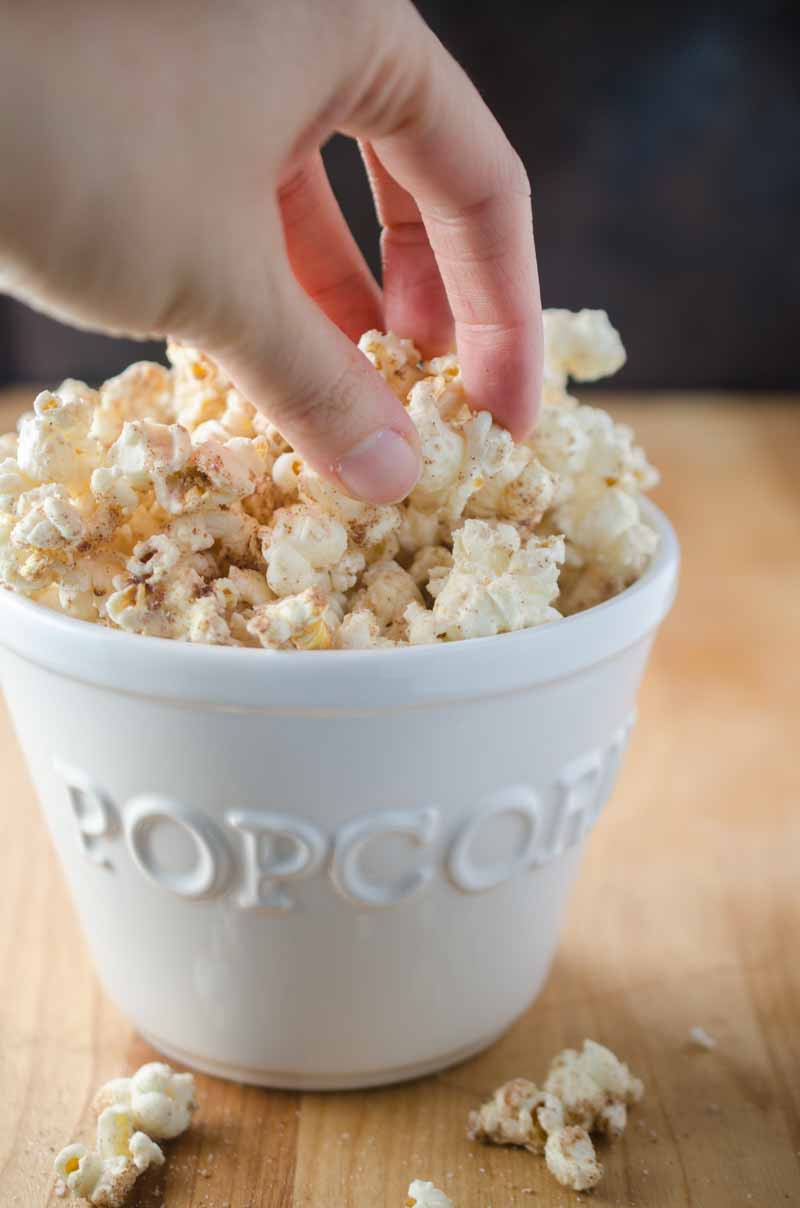 I know, I know, traditional churros don't have white chocolate, but I thought this popcorn needed just a little more. And it worked like a charm. Ryan even proclaimed this White Chocolate Churro Popcorn "the best popcorn ever" and I might have to agree.

White Chocolate Churro Popcorn Recipe
Ingredients:
1/2 cup popcorn kernals
2 tablespoons unsalted butter, melted
3 tablespoons granulated sugar
1 tablespoon ground cinnamon
11 ounces white chocolate, melted
Instructions
1
Line a baking sheet with parchment paper.

2
Pop popcorn according to package directions.

3
After popcorn has popped, pour melted butter over the top.

4
Combine sugar and cinnamon together in a bowl. Pour mixture over the popcorn. Toss to coat.

5
Drizzle melted white chocolate over the top, toss to coat. Spread popcorn on prepared baking sheet. Allow chocolate to harden, about 10 minutes, then break into pieces. Serve.

6
Store leftovers in an airtight container and eat within a day or two.