Cheesy Roasted Garlic Potato Balls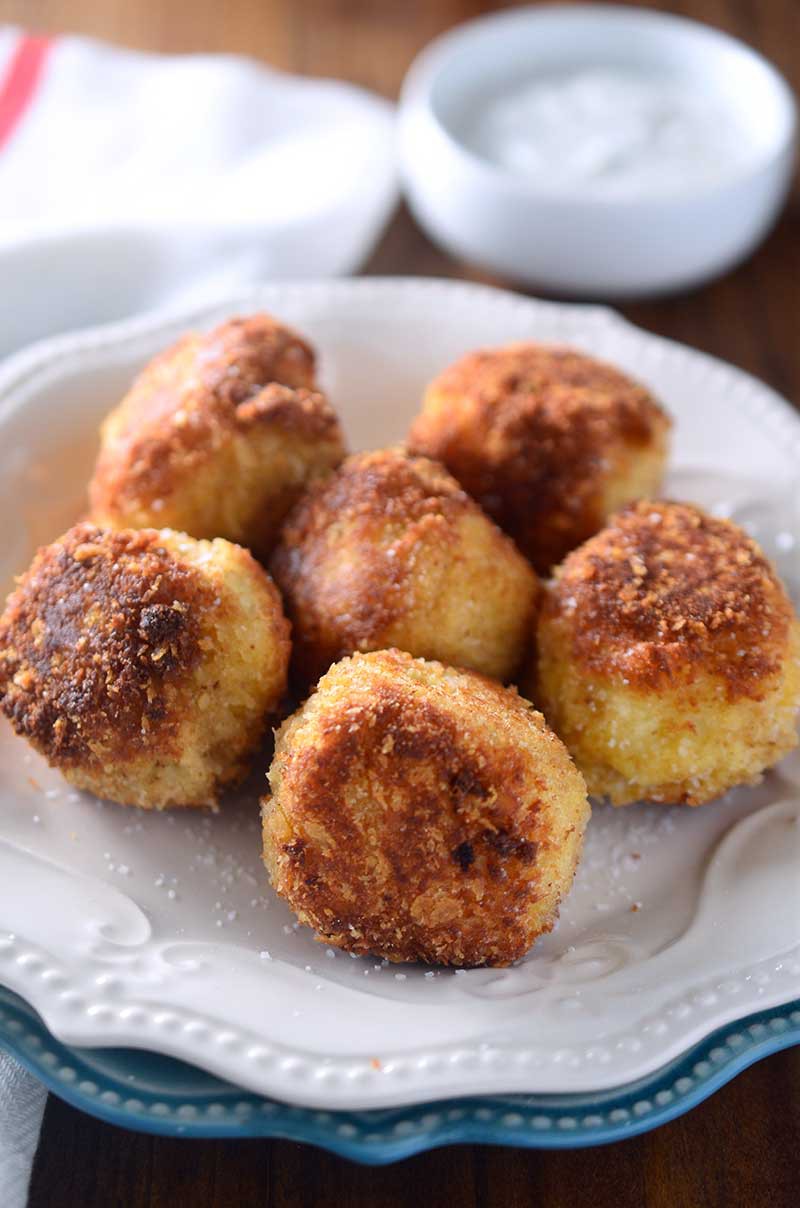 Cheesy Roasted Garlic Potato balls are basically the best way to use up holiday leftovers. Ever. 
I have discovered the ultimate way to use up leftover mashed potatoes and the perfect appetizer for holiday cocktail parties. First you mix leftover potatoes with fresh roasted garlic and shredded Gruyere cheese. Next they are coated in a mixture of regular and panko bread crumbs. Finally, you take the cheesy roasted garlic potato balls and fry them until they are perfectly golden brown. These Cheesy Roasted Garlic Potato Balls are crispy on the outside and oh so soft and cheesy on the inside.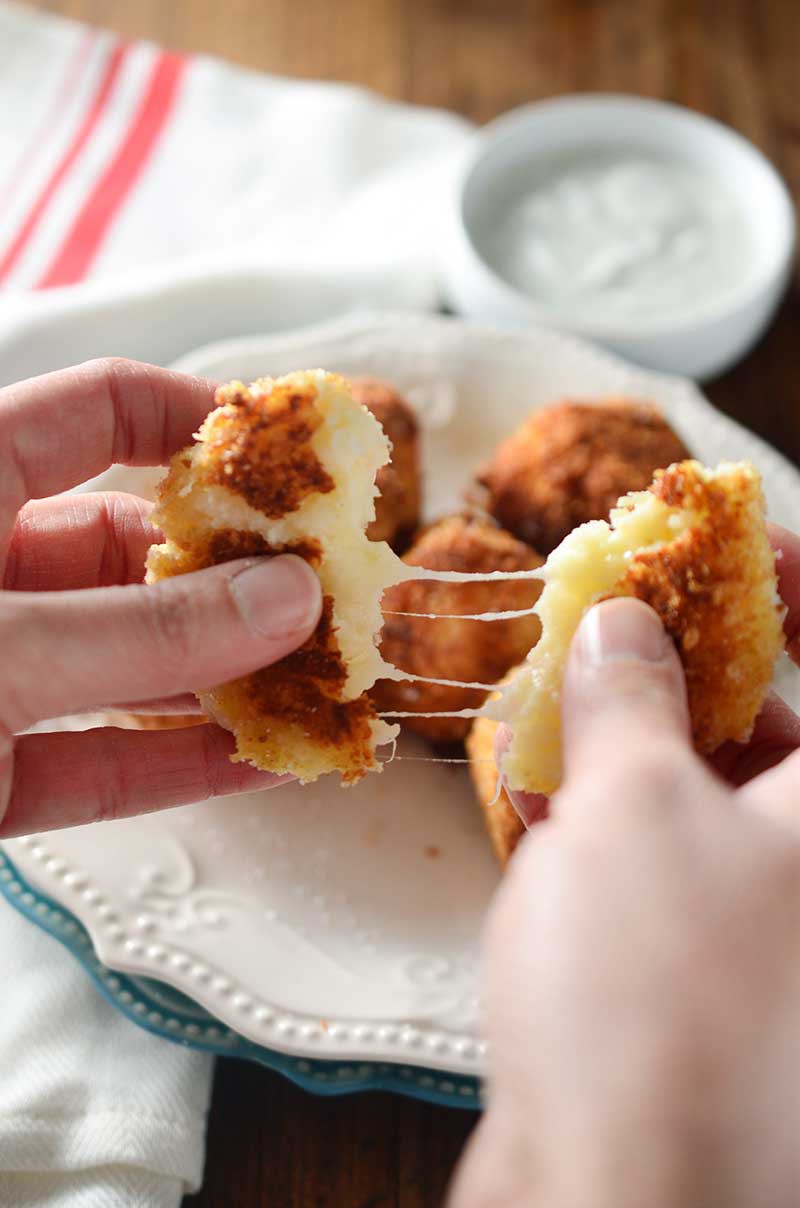 As if I really needed another way to eat mashed potatoes. But after trying something similar to these potato balls out at a local restaurant, I couldn't resist the temptation to make them at home. I mean really, there is no possible way that you could go wrong with fried mashed potatoes. Am I right?!
The numbers of combinations that you could do with this recipe are essentially endless. I chose roasted garlic simply because I love the way it makes your house smell and the sweet taste is always a welcome addition to mashed potatoes. And I chose Gruyere cheese because its sweet but slightly salty flavor was the perfect compliment to the garlic and mashed potatoes.
If you're looking for a dipping sauce to go with Cheesy Roasted Garlic Potato Balls an aioli would be good, as would ranch. Obviously.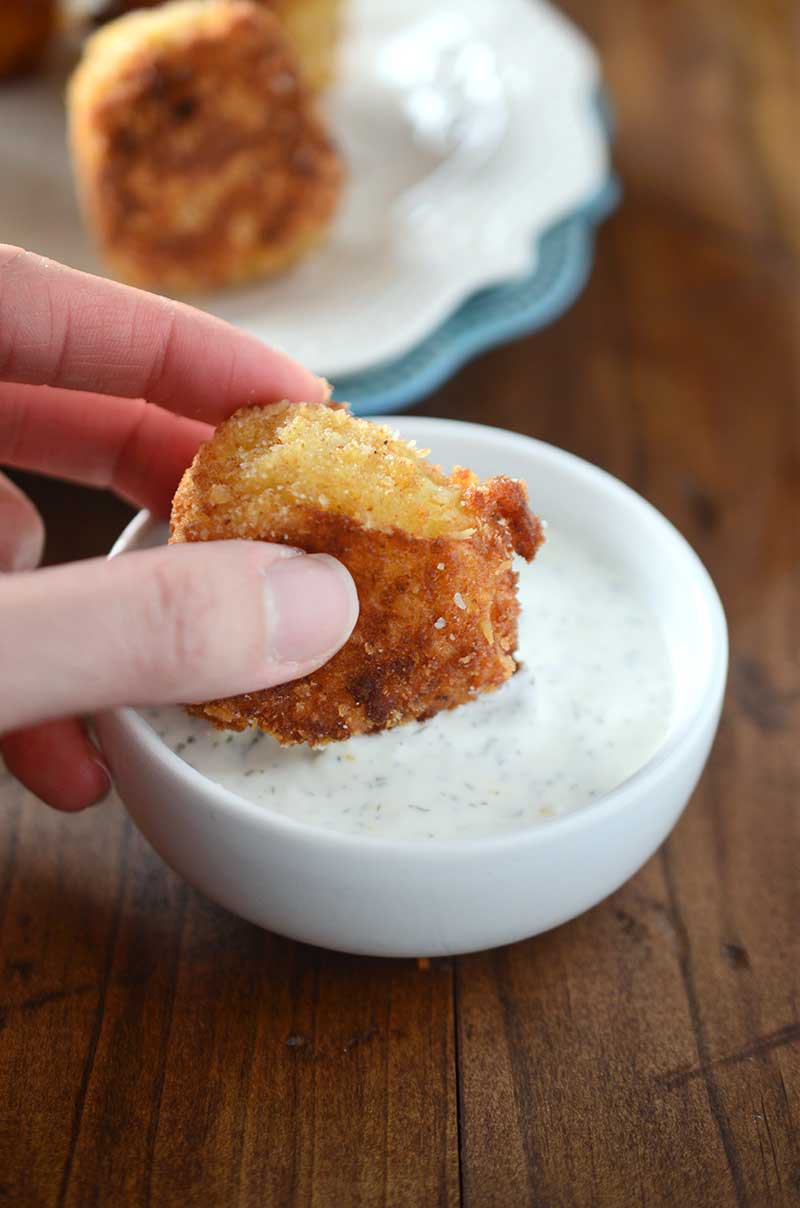 Updated: Originally posted in 2009. Recipe and photos updated 2016.