Garlic Chips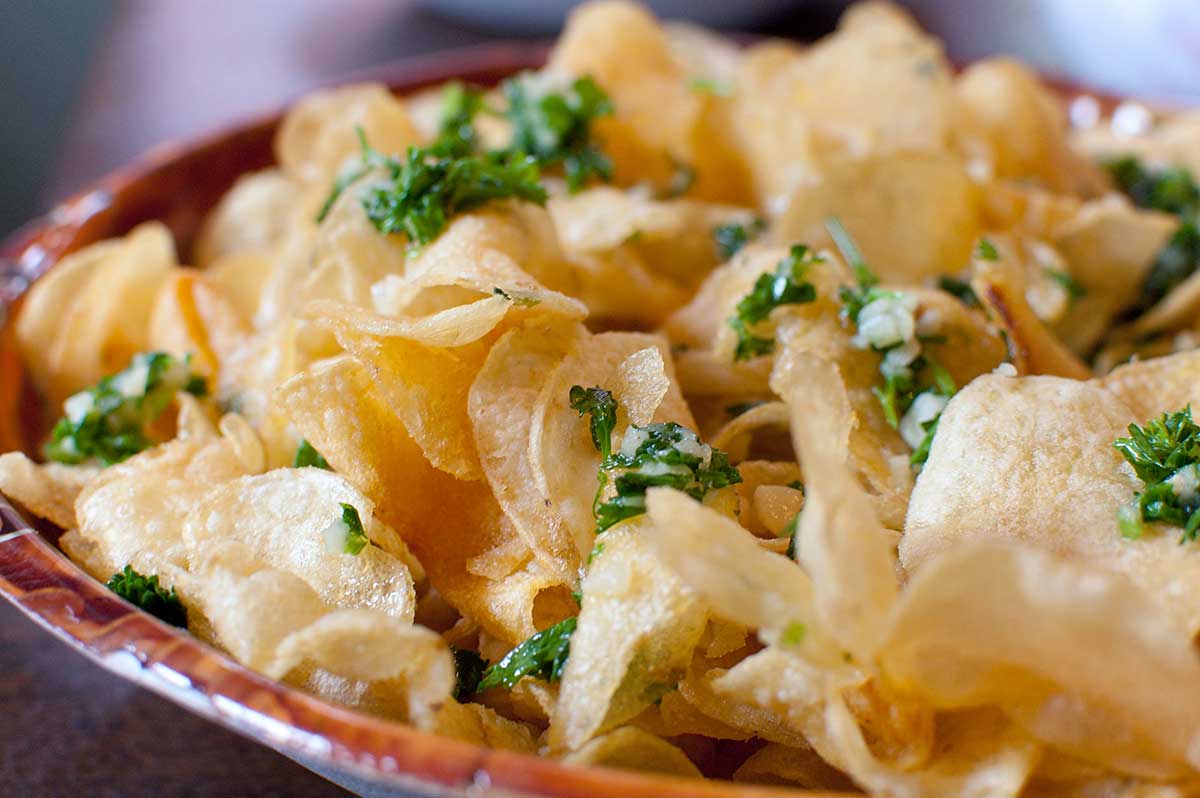 I threw a bridal shower this weekend. Yes, one week after I moved into my new house, I invited people I didn't know and a few that I did into my very quickly put together home. And not only did I have to put together my home, I also had to whip up some food. Although, I shouldn't really say "had" because the truth of the matter is I enjoyed cooking it. And from the response these chips got, I think my guests enjoyed eating it.
These chips are like crack. I even toyed with the idea of calling them crack chips but figured that would turn some people off. So I figured I would just stick with garlic chips. It gets the point across very nicely dontcha think?
These chips are based on these garlic fries so really they were bound to be addictive. But the wonderful thing about these chips is that someone else does the frying for you all you have to do is cook the garlic for about 30 seconds then pour it over some thick cut potato chips and voilà!