Golden brown, crispy and spicy these Crunchy Jalapeño Bites are the perfect snack for spicy food addicts! 
People who know me in person and those of you that have been following the blog for a while know that I love spicy food. I add hot sauce to everything. Sprinkle red peppers on my pizza and pasta. I munch on hot chili peppers. I order my Thai food a level 4 out of 5. You get it, I like spicy. And these Crunchy Jalapeño Bites are perfect for spicy food addicts like me!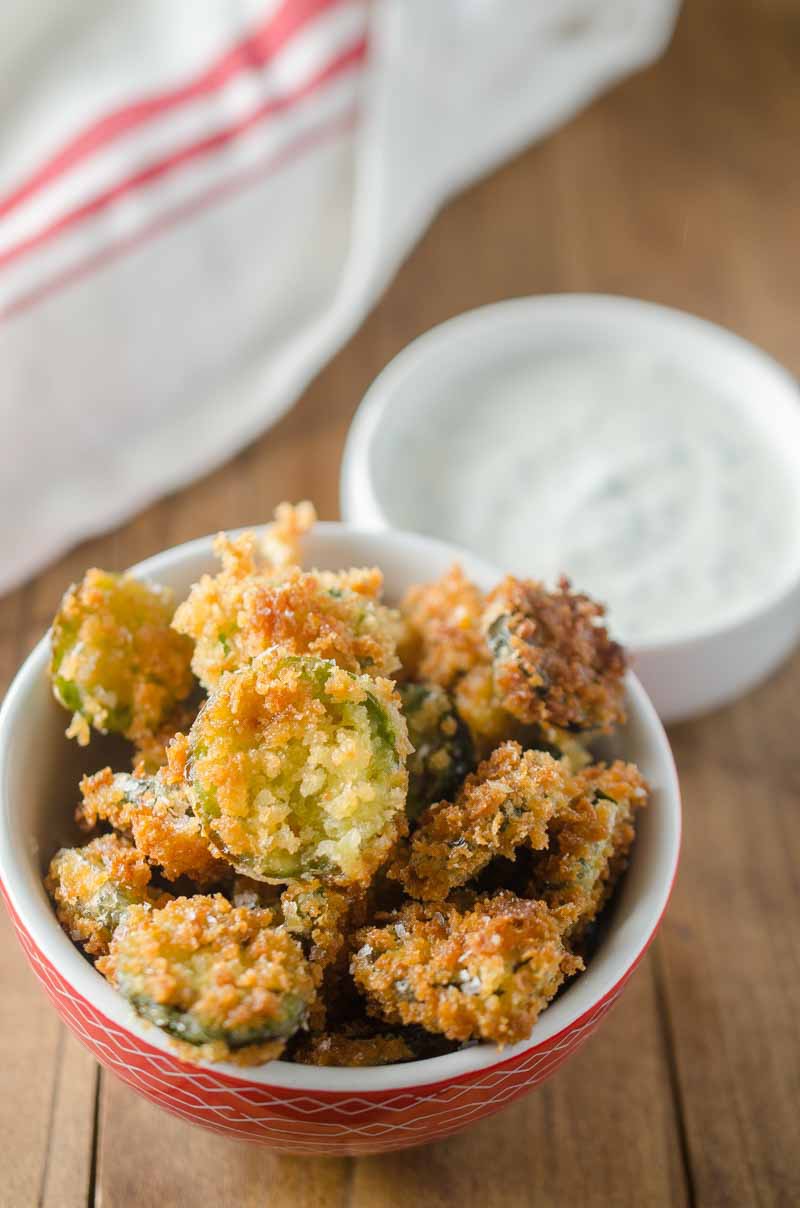 When Ryan and I were first dating almost two decades ago, we would often have our date nights at TGI Fridays. We were teenagers, who didn't have much money but we wanted to go out. We would always order the same appetizers as our meals: fried mushrooms and Crunchy Jalapeño Bites.
You know, because when you're teenagers you can totally eat like that. We likely washed it all down with soda too.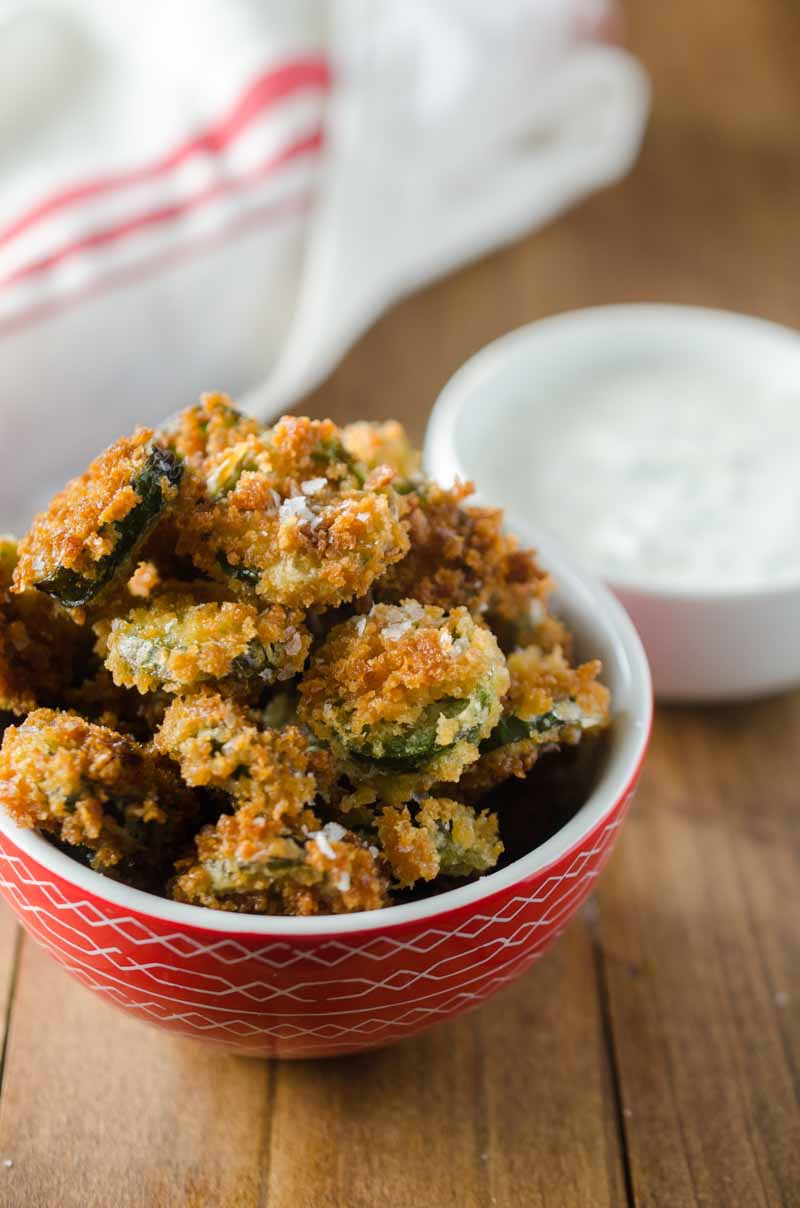 My favorite thing about these Crunchy Jalapeños, other than the obvious heat factor, is the crunch factor. They are super crunchy. The jalapeño bites that we used to order were batter-fried. And while they were good, I have come to love the added crunch that panko gives. For that reason, I coat these babies in panko bread crumbs and the crunch factor is out of this world!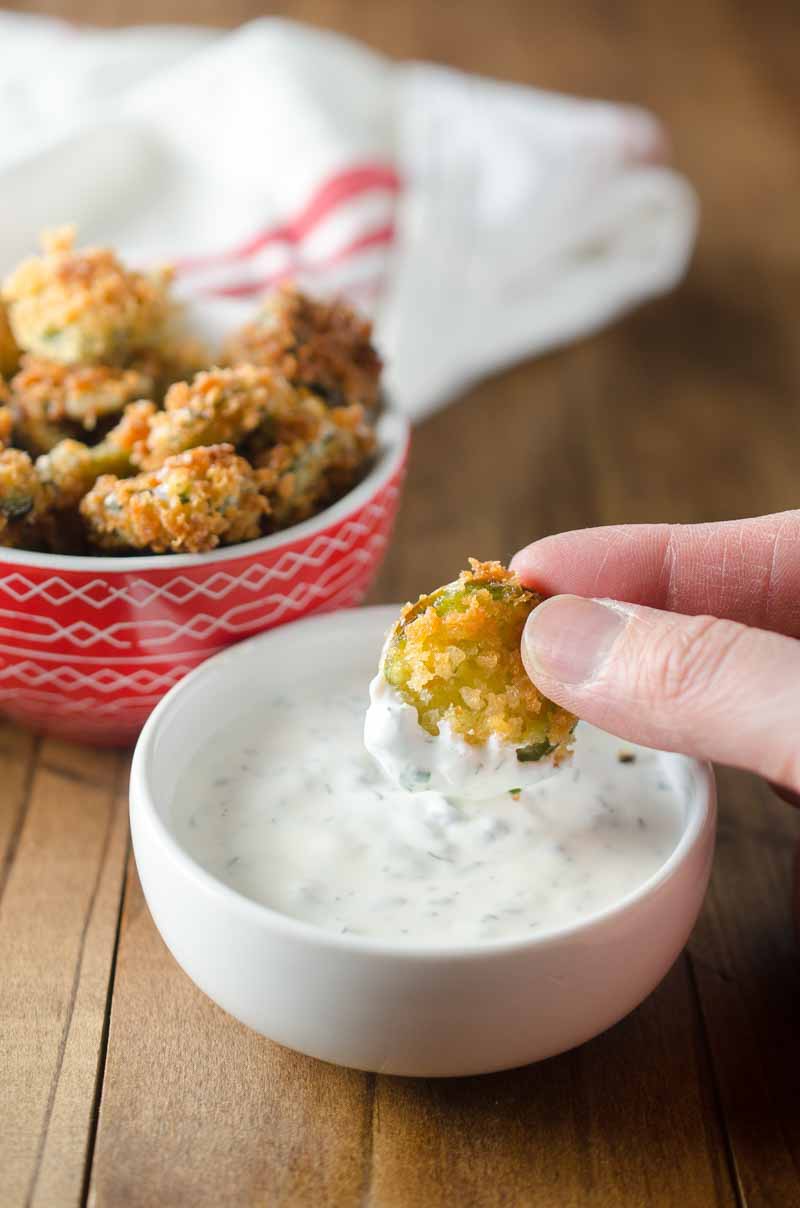 And of course, to cool it all down, you've gotta have something to dip these Crunchy Jalapeño Bites in. I suggest homemade ranch :)

Ingredients:
3 fresh jalapenos, sliced 1/4 inch
1/4 cup flour plus 1 tablespoon flour
1/2 teaspoon seasoning salt (I like Johnny's)
1/2 cup panko bread crumbs
1/2 teaspoon kosher salt
1 egg
1 cup canola oil for frying
Kosher salt
Instructions
1
Preheat oil in a saucepan over medium-high heat.

2
You will need 3 bowls for this. In one bowl mix the flour and the seasoning salt. In another bowl beat the egg. Place the panko bread crumbs and kosher salt in the third bowl.

3
First dip the jalapeños into the flour, be sure to shake any excess off. Next, dip it in the egg. Finally dip it in the panko. Repeat until all the jalapeño slices are coated.

4
When the oil is hot (Note: To test this I usually just sprinkle a couple of the panko bread crumbs into the oil) fry the jalapeños until golden brown, about 3-4 minutes). Remove and transfer to paper towels to drain. Sprinkle immediately with salt. Serve with ranch for dipping.