Grilled Corn with Jalapeno-Garlic Butter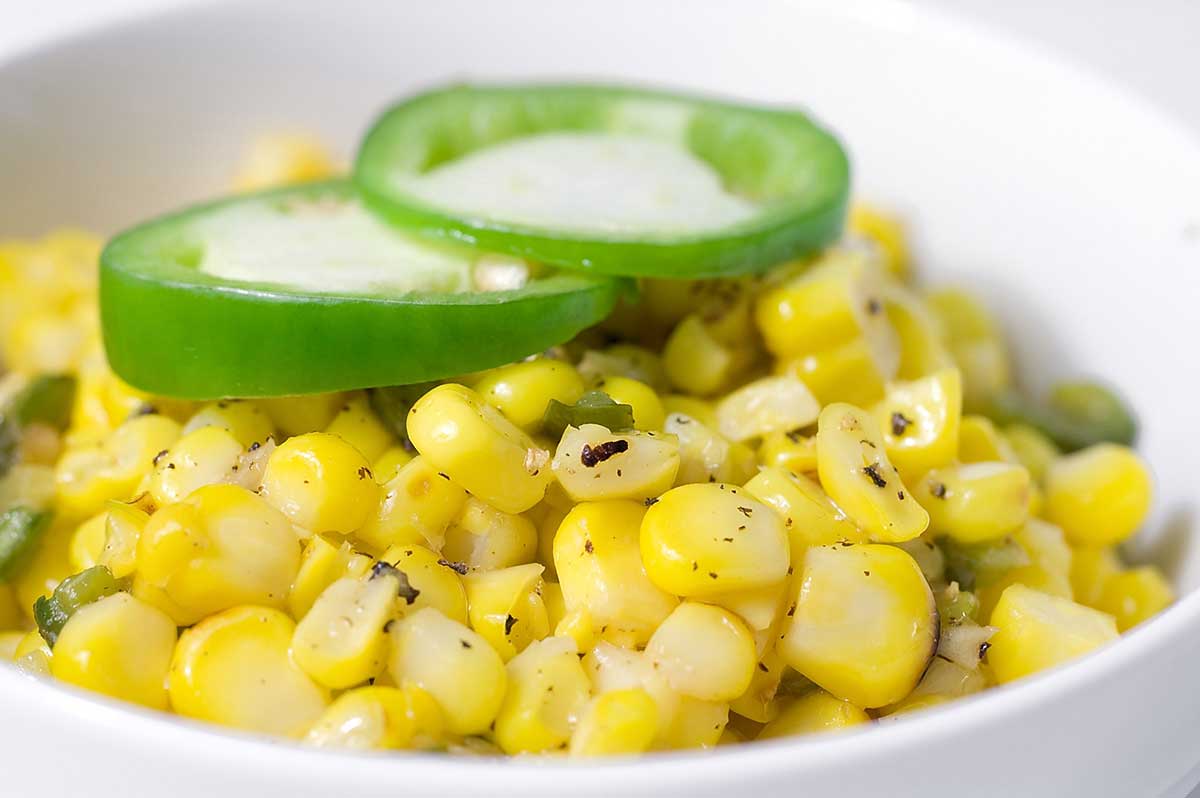 With this being Memorial day weekend and the kick off of summer I thought I would share a dish that would be a great addition to any BBQ. If sweet corn on the cob doesn't scream summer BBQ then I don't know what does.  Corn was a pretty common component to many of our family BBQs . Mostly we just had it grilled with a little butter, which of course is perfect, but I decided to add a little something different when I made these the other day. For this recipe, I wrapped the corn in aluminum foil and grilled it. Then I cut the kernels from the cob and tossed them in a mixture of melted butter with sauteed jalapenos and garlic. The spiciness is the perfect compliment to the sweetness of the corn.
While I take this corn off the cob, mainly because eating corn on the cob with Ryan is not fun unless you like wearing kernels, it would be possible for you to leave the corn on the cob. Simply brush the jalapeno-garlic butter onto the grilled corn cob.