Grilled Steak Salad with Dijon Vinaigrette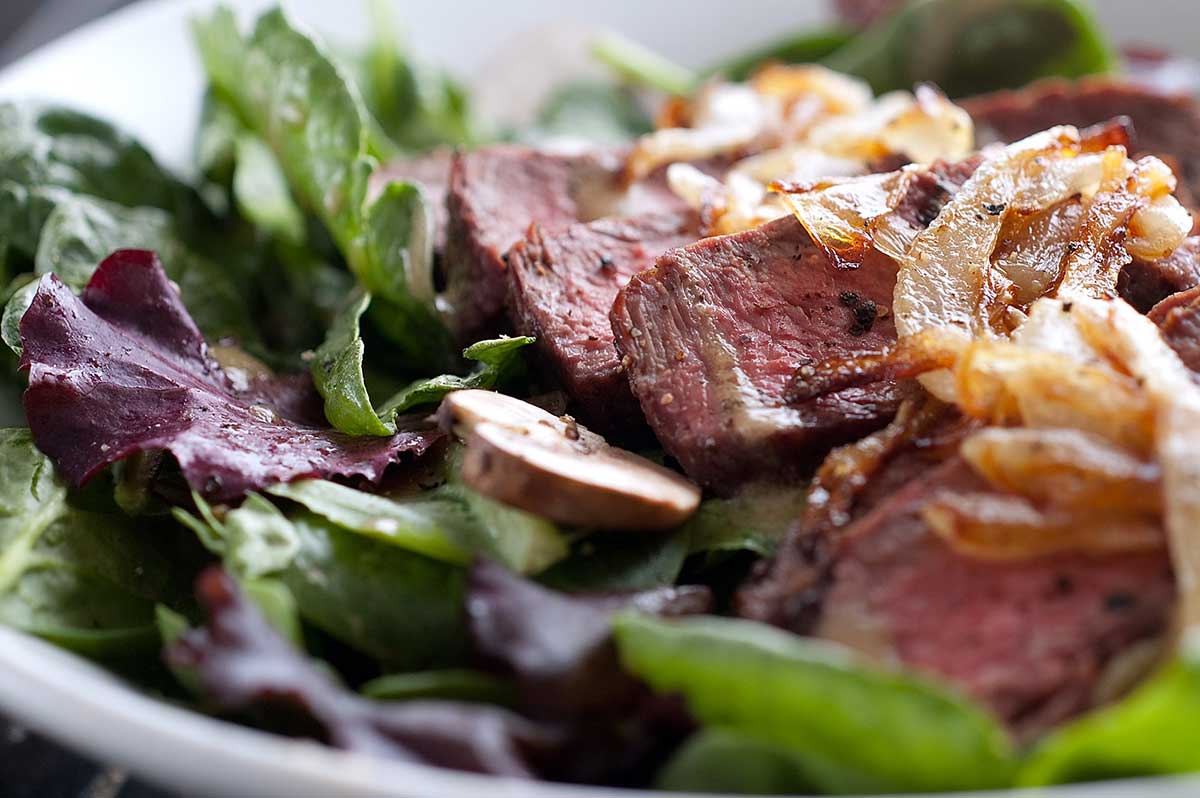 It's here! It's here! It's here! Summer that is. Wonderful, glorious, sunny, warm (ish) summer is finally here. Ryan and I decided to celebrate our first 75 degree day of the year by eating dinner outside on our patio. Our meal of choice? This grilled steak salad with mushrooms, caramelized onions and a tangy dijon vinaigrette. Hello summer. Where have you been?
Is it just me or are there more and more lettuces and other greens at the grocery store lately? There are so many to choose from and at my grocery store they have a wide variety of organic pre-washed and ready to eat lettuce which cuts down on prep time for me. For this salad I went with simple baby spinach (always a favorite) and baby romaine. You could choose which ever greens that you like. I bet that peppery arugula would be wonderful.