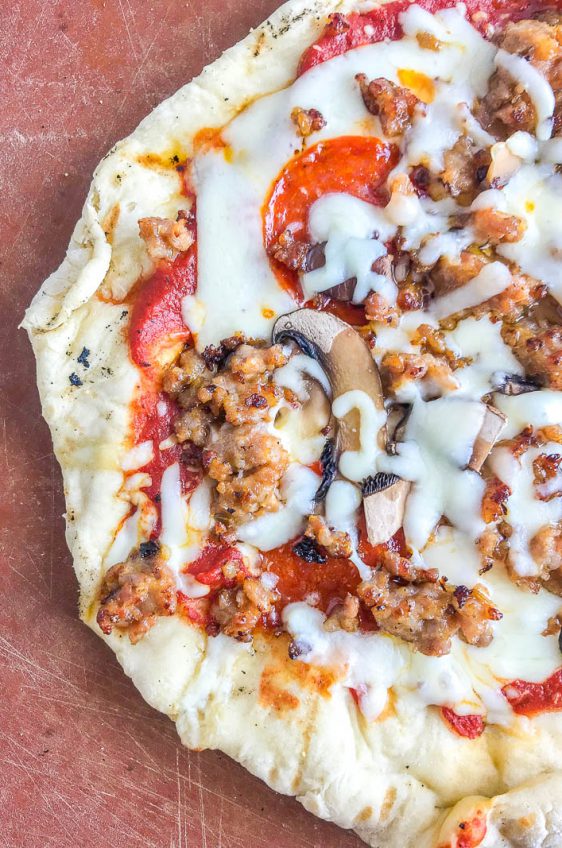 The BEST Grilled Pizza
A simple how to guide for making THE BEST grilled pizza. Follow these easy steps to make pizza night at home part of your summer routine. 
Disclosure: This post may contain affiliate links.
So I've wanted a pizza oven for, like ever. And sometime down the line, I still want to get one. That being said, each summer I turn to making pizza on the grill and whoa mama, it doesn't get much better.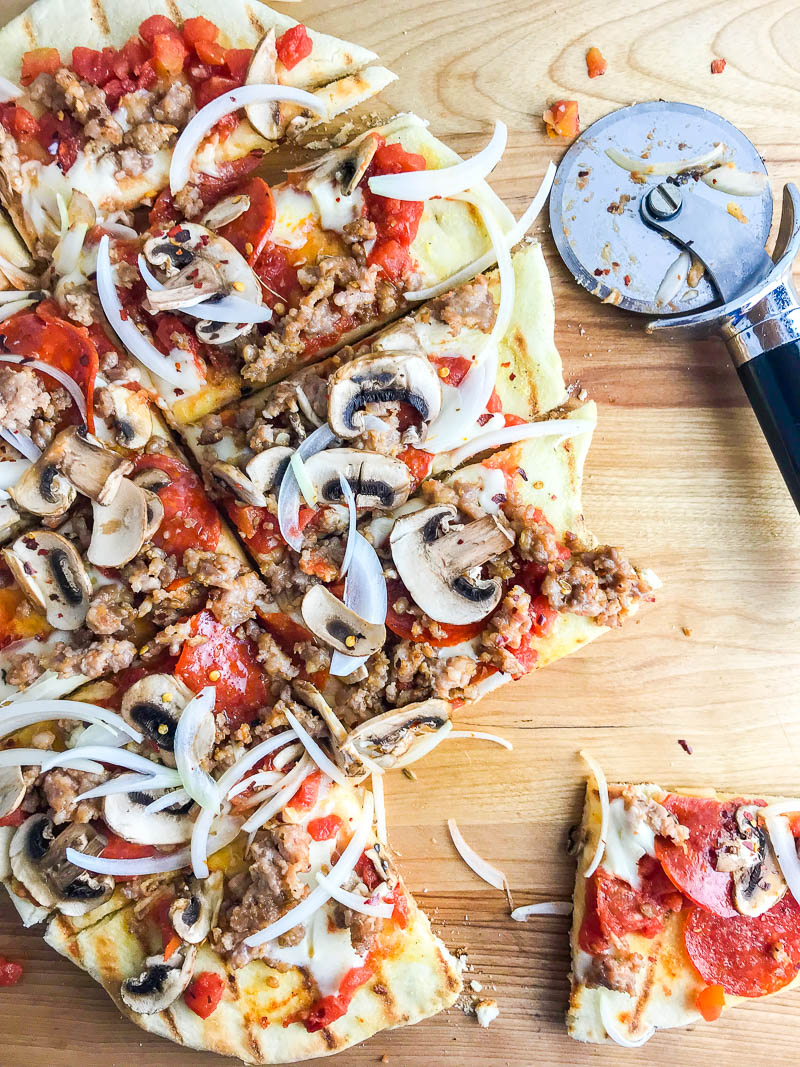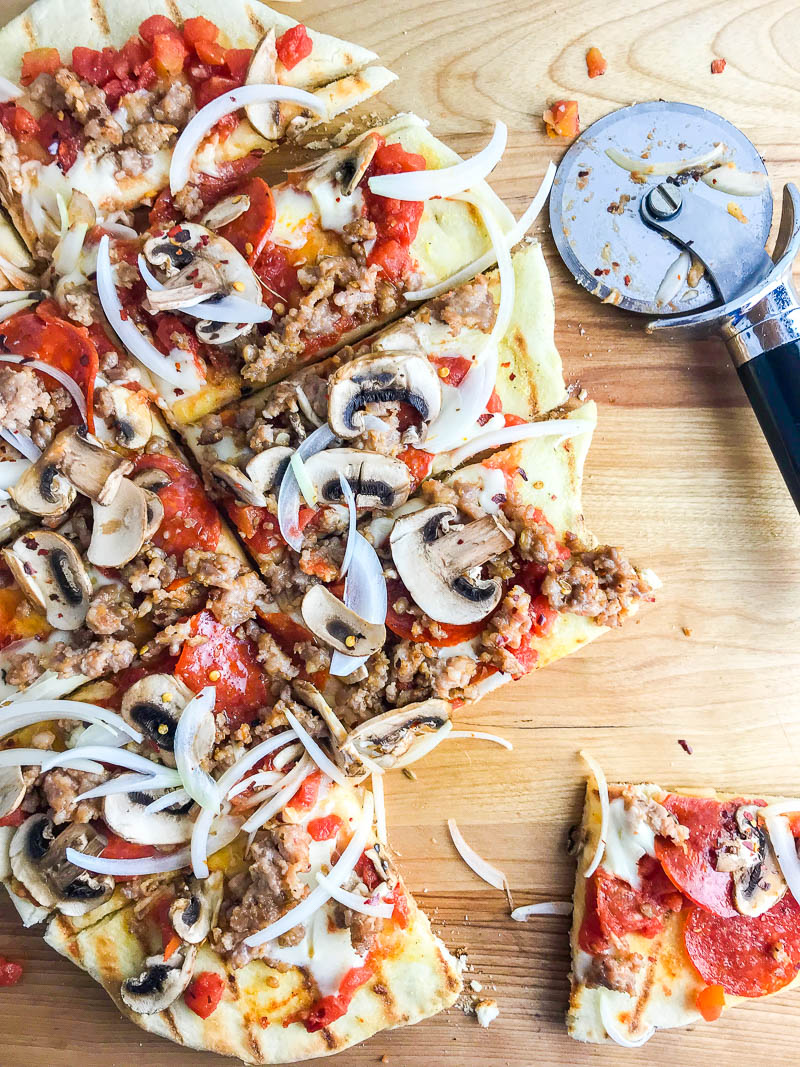 It's got all the goodness of traditional pizza and seriously, just look at this crust!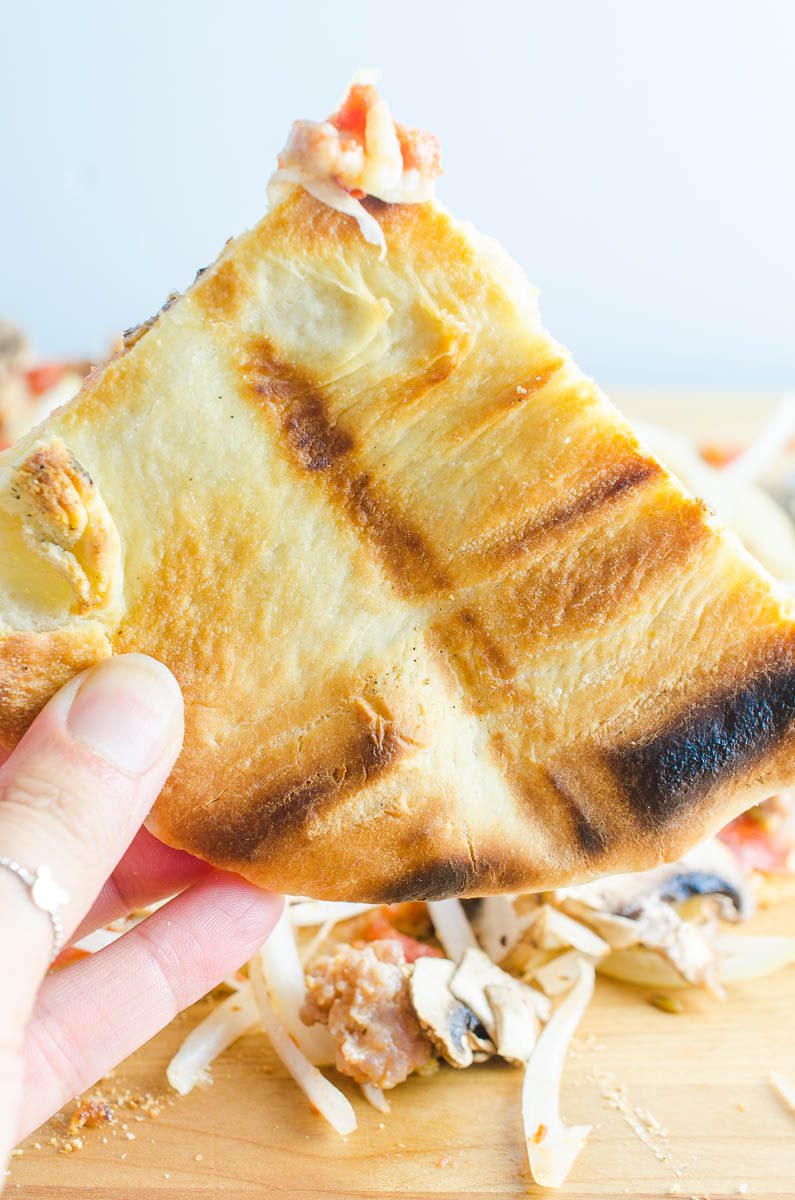 It is this love for pizza that inspired me to write this guide on how to make the best grilled pizza.
What kitchen equipment you need to make grilled pizza:
First let's talk about what you need to make grilled pizza:
Aside from the obvious grill, one of the tools that I think is a MUST HAVE for making grilled pizza is a pizza peel. A pizza peel will let you slide the pizza with ease on to the grill. A pizza peel will also allow you to flip the pizza crust much easier than a simple turner or tongs.
I got this pizza peel (affiliate link) last Christmas and have been super happy with it! It makes it so much easier to flip my pizza.
Some people may ask "Do you need a pizza stone to make grilled pizza?" I say no. I like placing my pizza directly on the grill! As long as your grill is well seasoned you shouldn't have any sticking problems.
Tips for making the BEST grilled pizza:
Tip#1: Don't worry about having the perfectly formed pizza crust. I have never been able to make a perfectly round crust on the grill without using a stone. So now I just embrace it. The pizza still tastes good and rustic looking food is totally in right?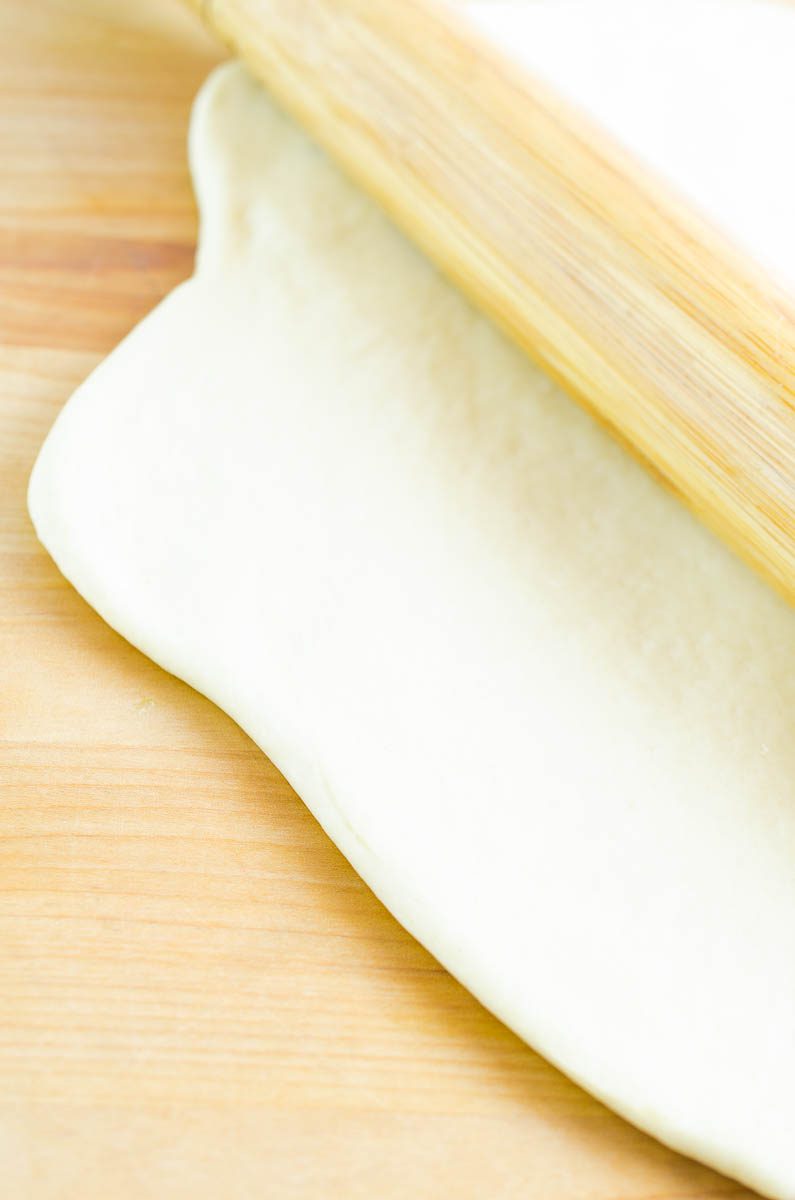 That being said, you do want to make sure that the pizza dough is rolled to the same thickness all the way around. This ensures that the pizza crust will cook evenly.
Tip #2: Carefully brush the pizza crust with olive oil while it's on the grill helps with flavor and grill marks. I brush one side while the first side is cooking. Then after flipping, I brush the other side before adding the sauce and toppings.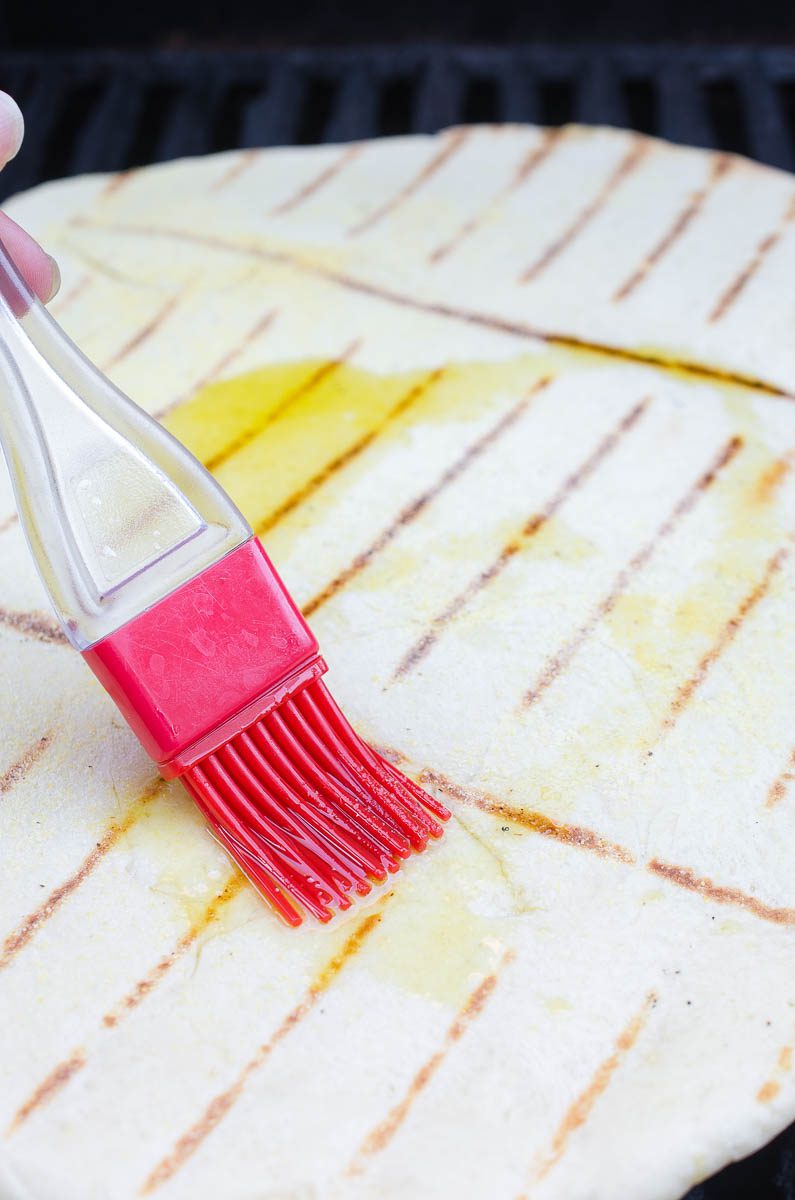 Tip#3: Grilled pizza comes together very quickly. We're talking less than 10 minutes on the grill total. For this reason, it is essential to have all of your ingredients ready to go as soon as you put the crust on the grill. I like to put everything on a baking sheet  or cutting board and carry it out to the grill with me so I have everything right when I need it.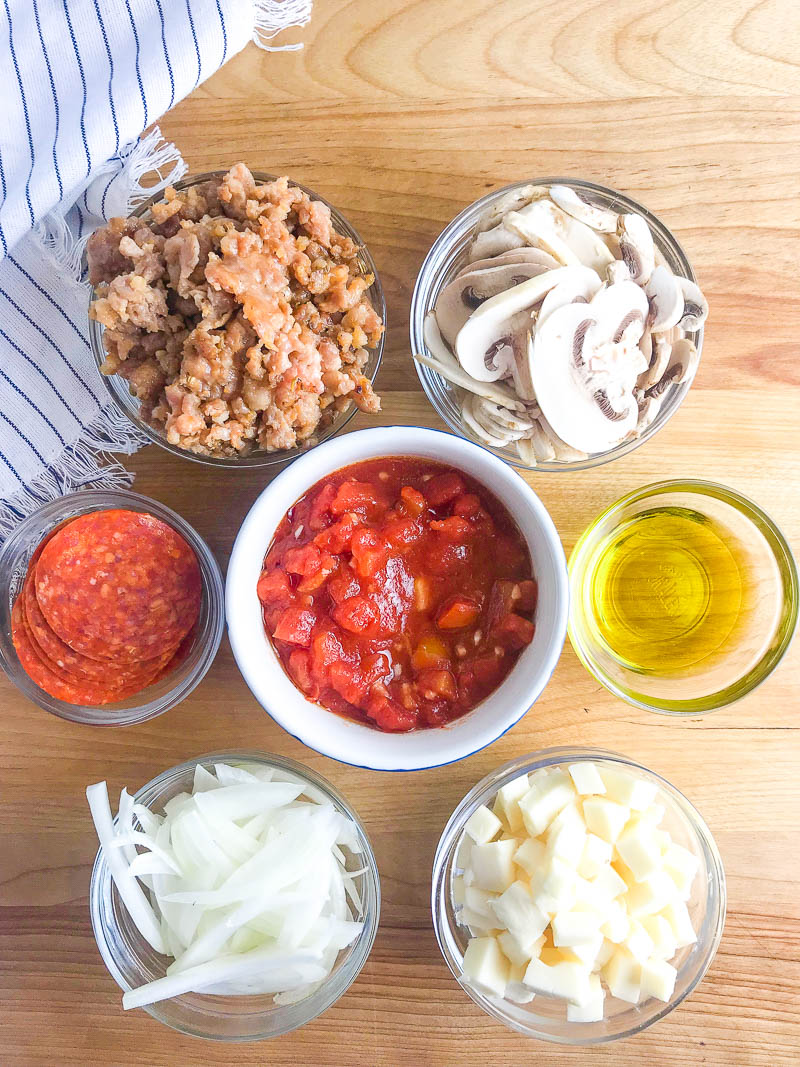 Tip #4: Whatever you do make sure to cut the veggies very thin. The pizza is not on the grill for very long so if the veggies are cut too thick, they won't cook in the short time they are on the grill.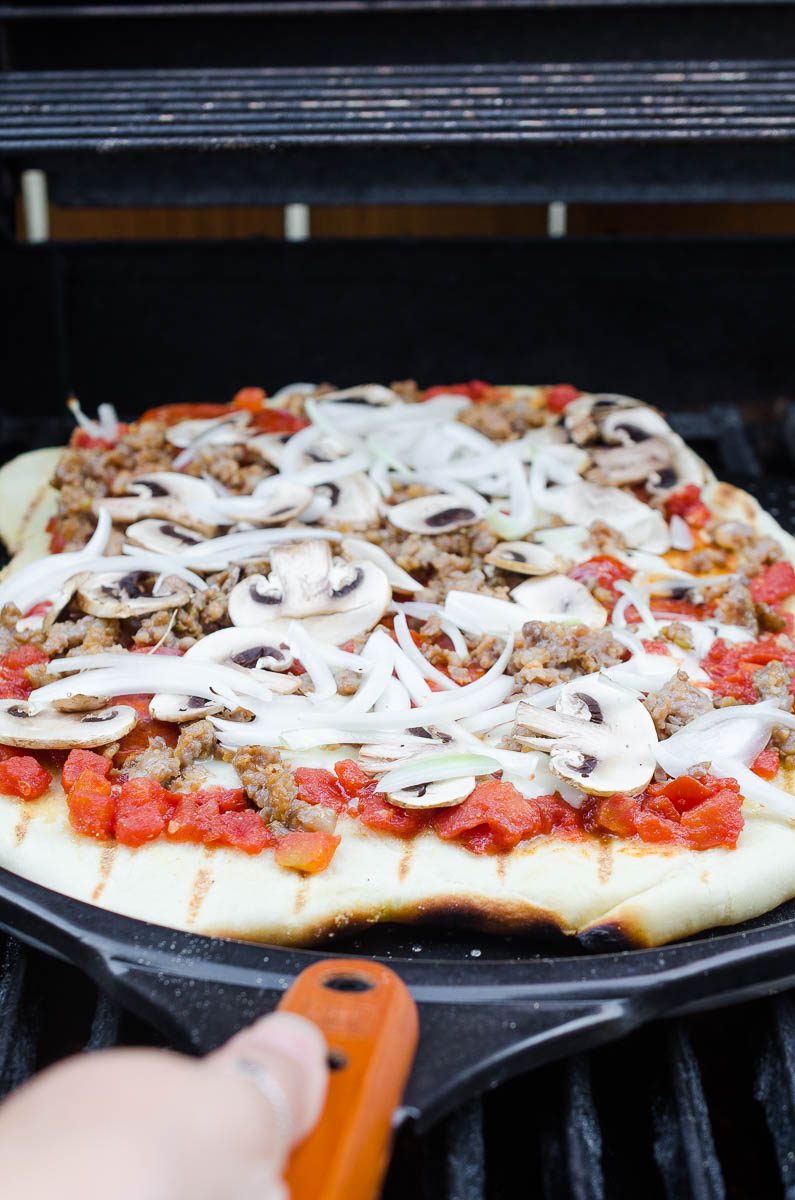 Tip #5: As I stated before, I highly recommend using a pizza peel. It just makes things so much easier. To make it easier still, sprinkling a hefty amount of cornmeal onto your pizza peel will make it much easier to transfer the pizza dough to the grill.
Grilled Pizza Toppings:
When making pizza at home it's easy to pick any kind of topping that you like. When making grilled pizza, because the pizza crust tends to be a bit thinner, I like to keep the toppings to no more than 5 or 6.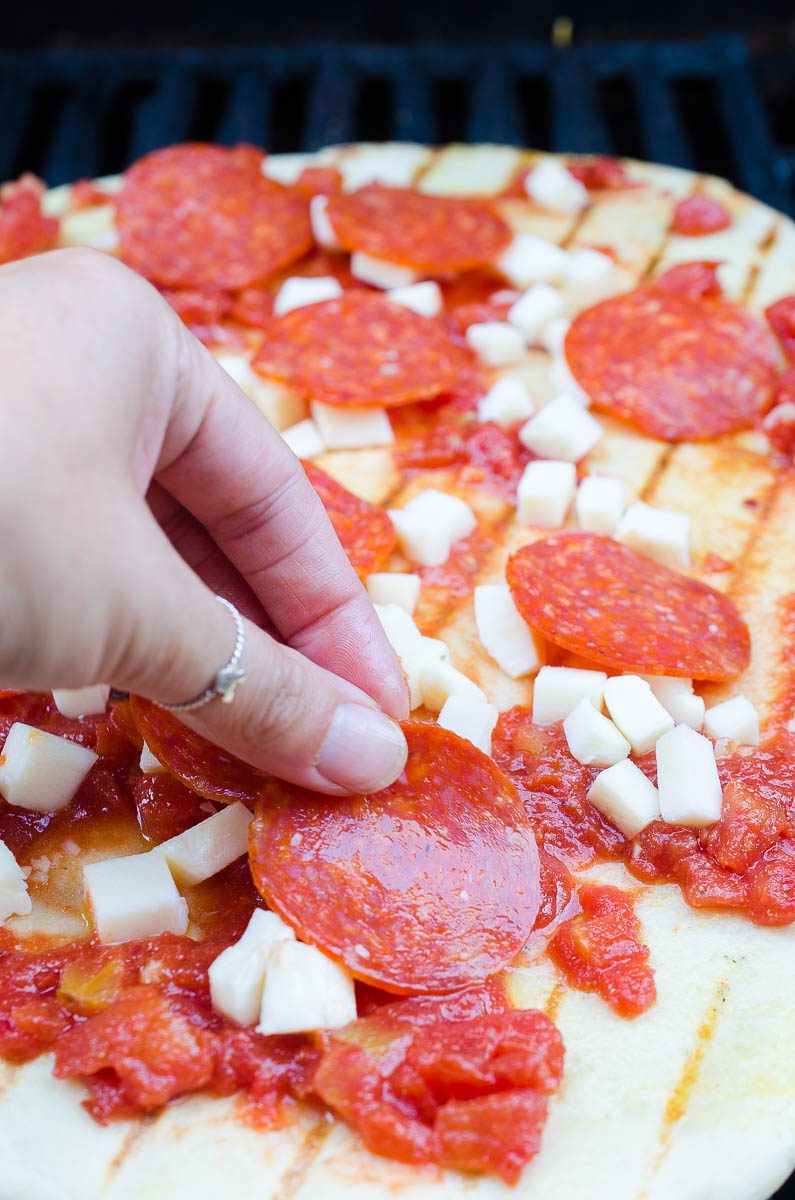 You could make your own pizza sauce or buy some. Mozzarella cheese is a must. I've used shredded as well as cubed. Provolone slices also add a little smoky flavor.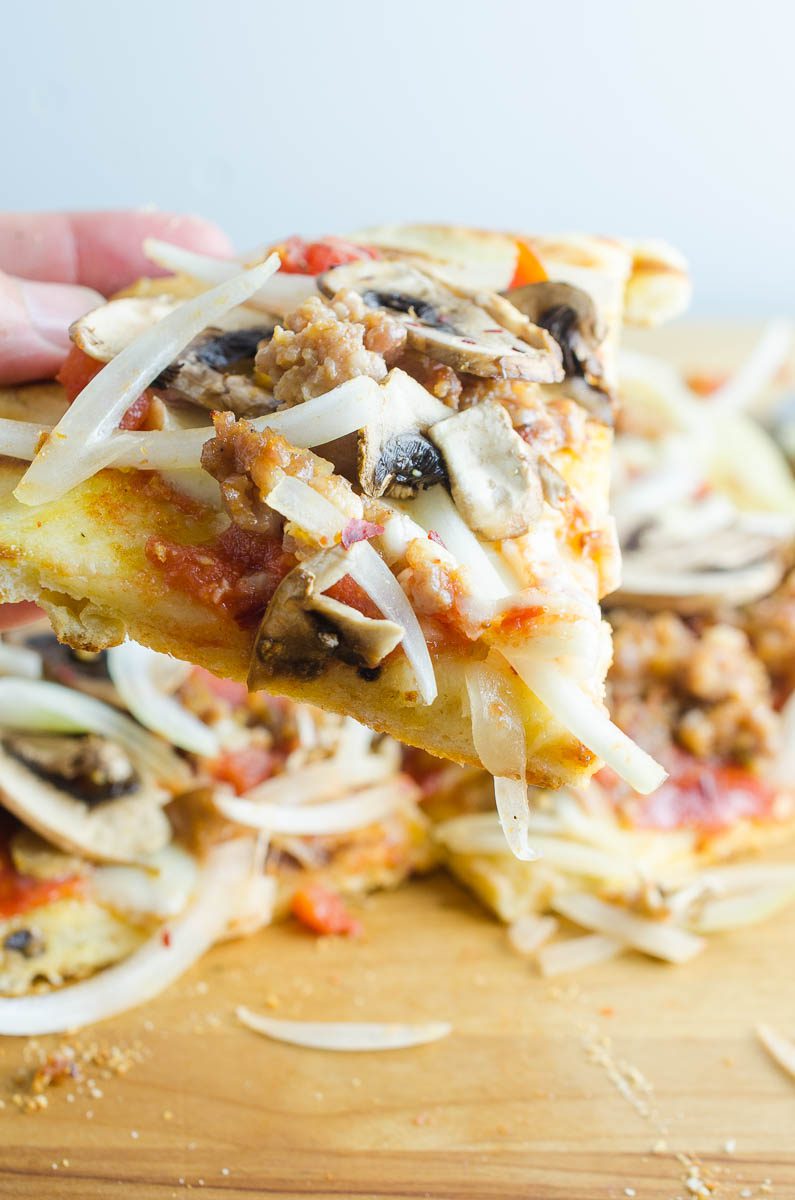 As far as meat and veggies go, we are partial to pepperoni, Italian sausage, sliced mushrooms and sliced onions.
What are your favorite pizza toppings?
Looking for more ways to use your grill? Check out these Grilling Recipes:
Grilled Rosemary Flat Iron Steak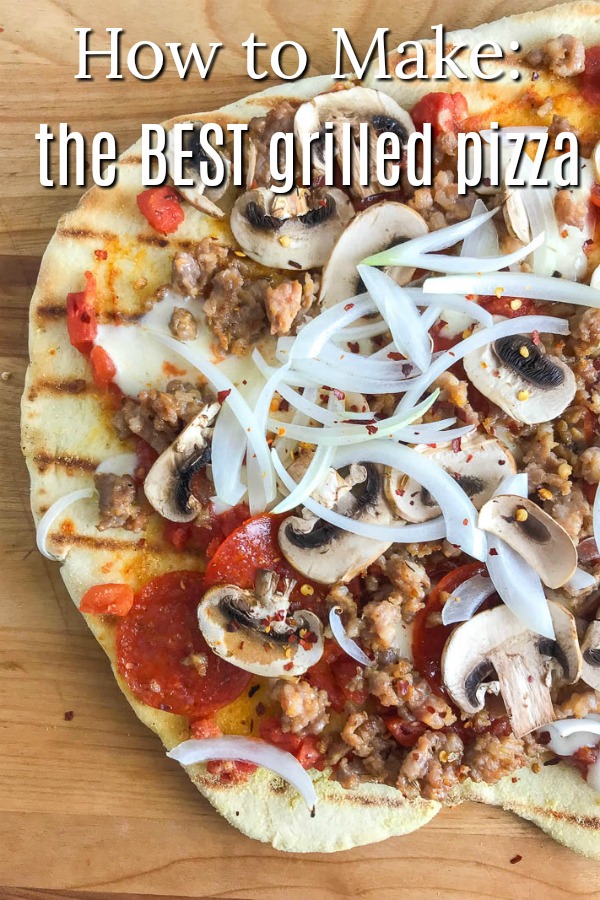 Try one of these Salad Recipes to serve along side your pizza!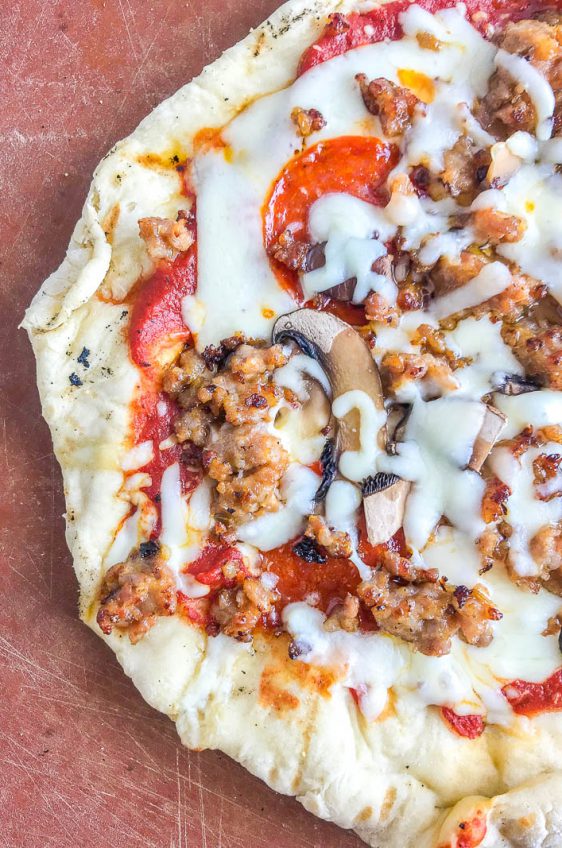 The BEST Grilled Pizza
A simple how to guide for making THE BEST grilled pizza. Follow these easy steps to make pizza night at home part of your summer routine. 
Ingredients:
1

pizza crust

homemade or store bought

2

tablespoons

olive oil

4

ounces

Italian sausage

crumbled and cooked

12 - 15

pepperoni slices

4

ounces

chopped

or shredded mozzarella

1/2

onion

sliced
Heat a grill to 450 degrees.

Assemble all of your ingredients together so they are ready to go

Roll out pizza dough.

Sprinkle a pizza peel with cornmeal. Place rolled out dough onto peel.

Gently slide the pizza dough onto the grill. Brush with half of the olive oil. Cover and cook 2 minutes, just until the bottom starts to crust and grill marks appear.

Use a pizza peel to quickly flip the pizza crust over.

Working quickly, brush the remaining olive oil on the pizza crust. Top with sauce, cheese, meat and veggies. Cover and cook 4 - 5 minutes or until crust is browned and cheese has melted.

Carefully use pizza peel to remove pizza to a cutting board. Allow to cool slightly, slice and serve.
Calories:
525
kcal
Carbohydrates:
17.9
g
Protein:
36.5
g
Fat:
34.2
g
Saturated Fat:
15.3
g
Cholesterol:
93
mg
Sodium:
1203
mg
Fiber:
1.6
g
Sugar:
3.5
g