Pulled Pork Rigatoni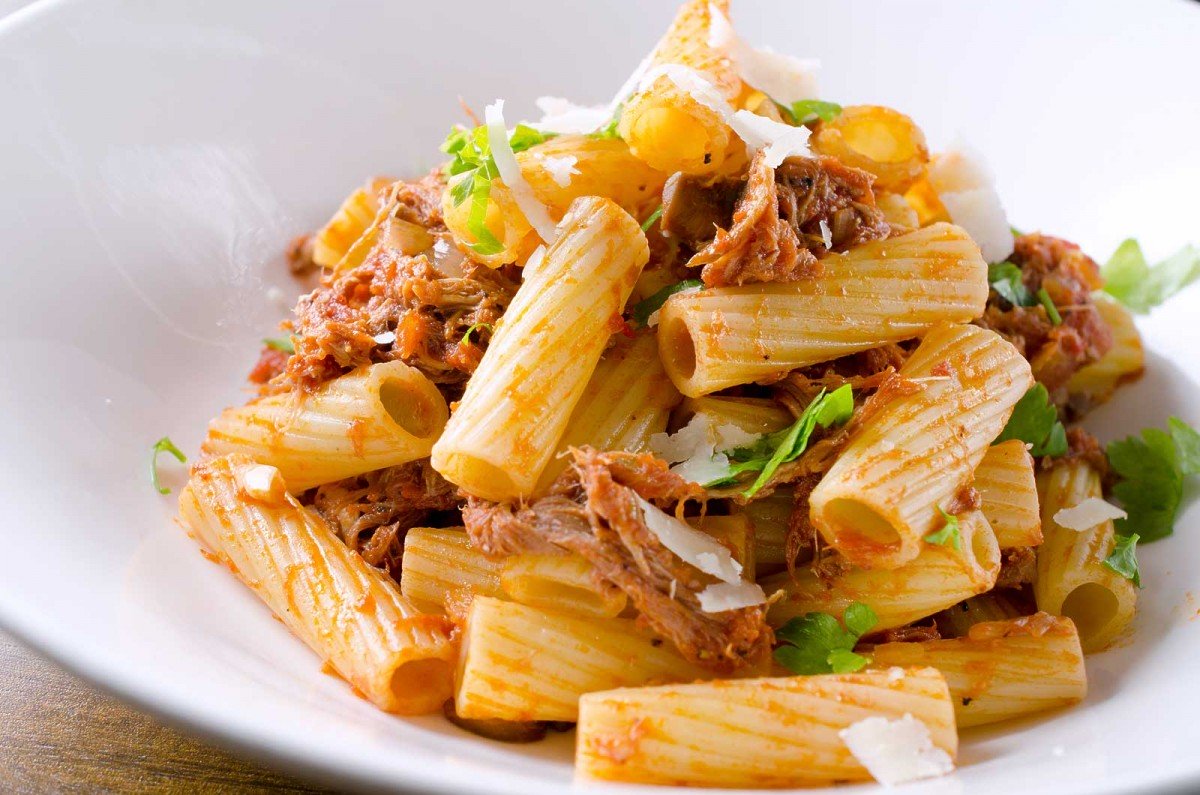 Pulled Pork Week continues today with this Pulled Pork Rigatoni. I should apologize because I've been holding on to this recipe for some time now. I'm not sure why I haven't shared it before because it is awesome. How could it not be? First of all, there is rigatoni with those lovely holes that are perfect for hiding some sauce. And then the sauce. The BEST part. I'm telling you it is rustic comfort food to the max with crushed tomatoes, onions, garlic, mushrooms, and the star, pulled pork. Take a minute and wipe the drool. I'll wait.
Ready? K good. Let's move on shall we?
For the longest time, whenever I thought of pulled pork I only imagined it in tacos. Or taquitos. Or toastadas. Never pasta.
It's weird really. Because I am always trying to think of a way to turn a non-pasta dish into a pasta dish. Because carbs are awesome.
There I said it. And I'm not the least bit ashamed.
I heart pasta. A lot. I always have. Spending some time in Italy didn't help matters.
We eat it once a week or so. But recently we've switched to whole grain. I was resistant at first but am now embracing it and it's all I buy. It's a little chewier. Heartier. I think it makes pasta dishes more rustic. And it works especially well in dishes like this. The sauce is chunky with pulled pork, onions, garlic and mushrooms. Have you embraced whole grain or whole wheat pasta yet? If not, you should give it a try!