Roasted Garlic Mashed Red Potatoes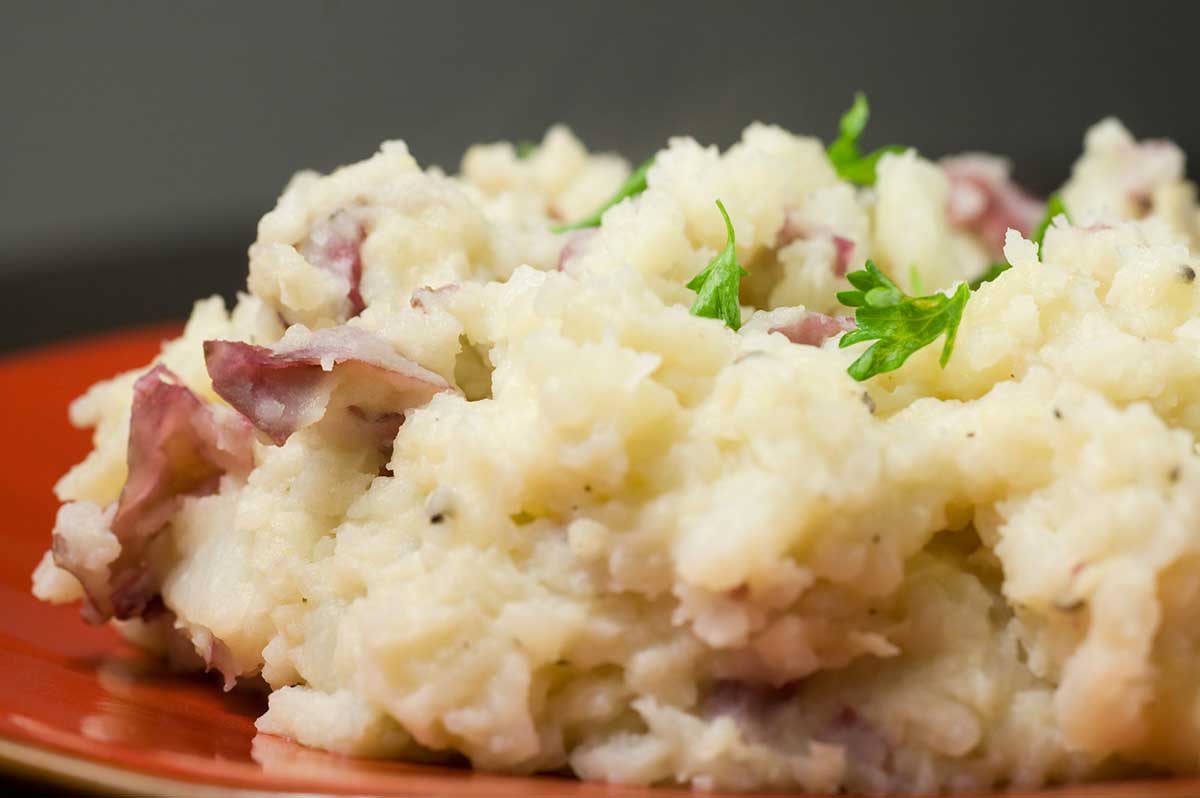 Who doesn't love a bite of creamy, garlicky mashed potatoes? I certainly do.  In this simple roasted garlic mashed red potatoes recipe, red potatoes are boiled until soft and then mashed together with freshly roasted garlic, half and half and butter. A delicious, comforting side dish perfect for any occasion.
With Valentine's day coming up these would make the perfect side dish to serve with Peppercorn Crusted Top Sirlon with Mushroom Cream Sauce or Mushroom and Spinach Stuffed Flank Steak . Enjoy!