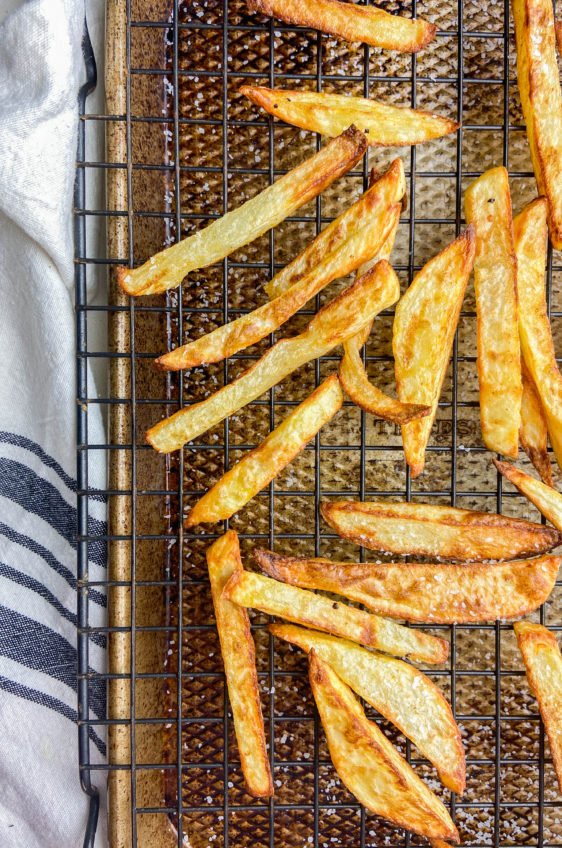 Air Fryer French Fries
Making French fries in the air fryer is an easy and delicious way to enjoy french fries with a little less guilt!
You guys, I love fries. Like LOVE fries. I will eat them whenever and where ever I can get them. I love them crispy, hot and dunked in my favorite dip. There really isn't much better.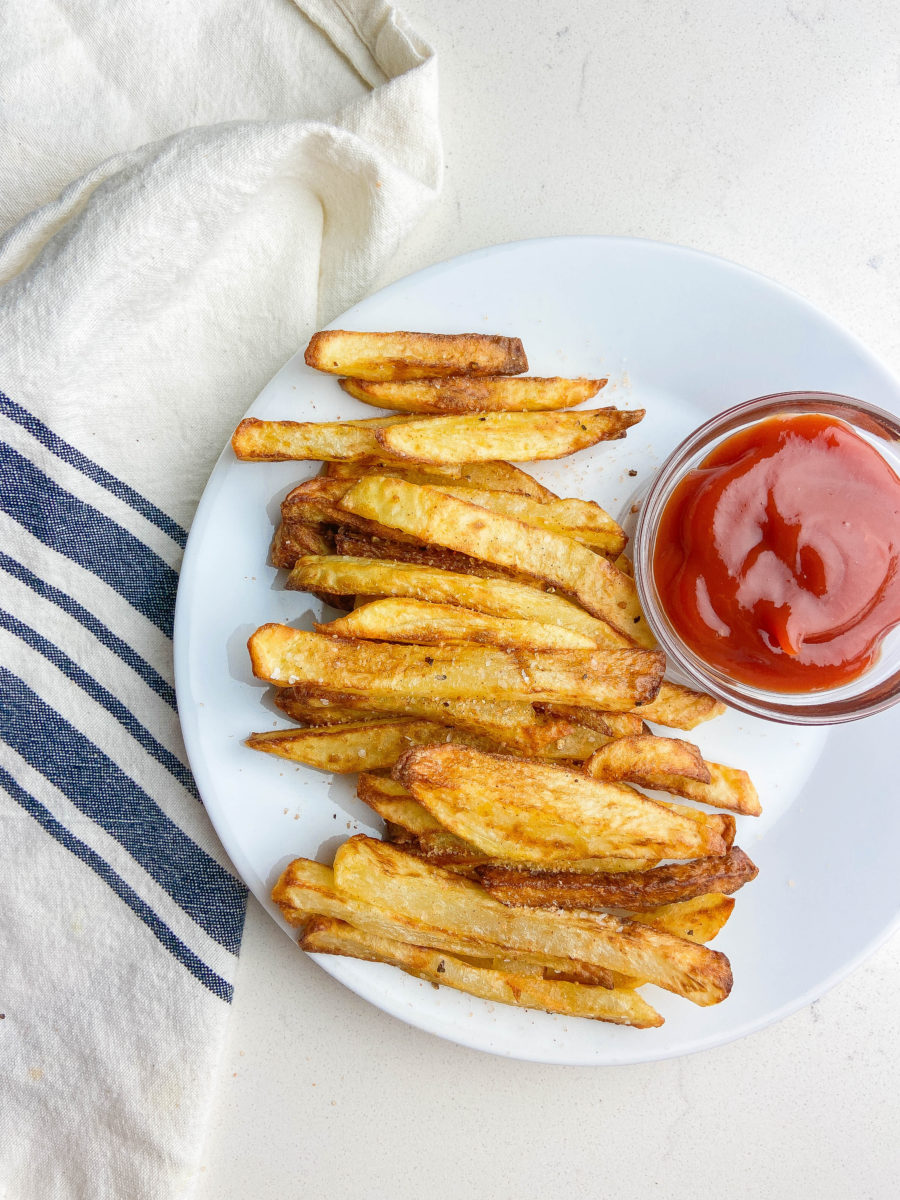 But now you can get all the goodness of French Fries with a little less guilt. That's right, Air Fryer French Fries use a fraction of the oil that deep fryers use and they are just as crispy and delicious.
Not to mention, they are easy to make and I am going to show you exactly how to make these restaurant quality fries at home!
What ingredients do you need:
POTATOES: Regular old russets will do the trick here. You can choose to peel them or not. I prefer to peel but have made them both ways and they work just the same.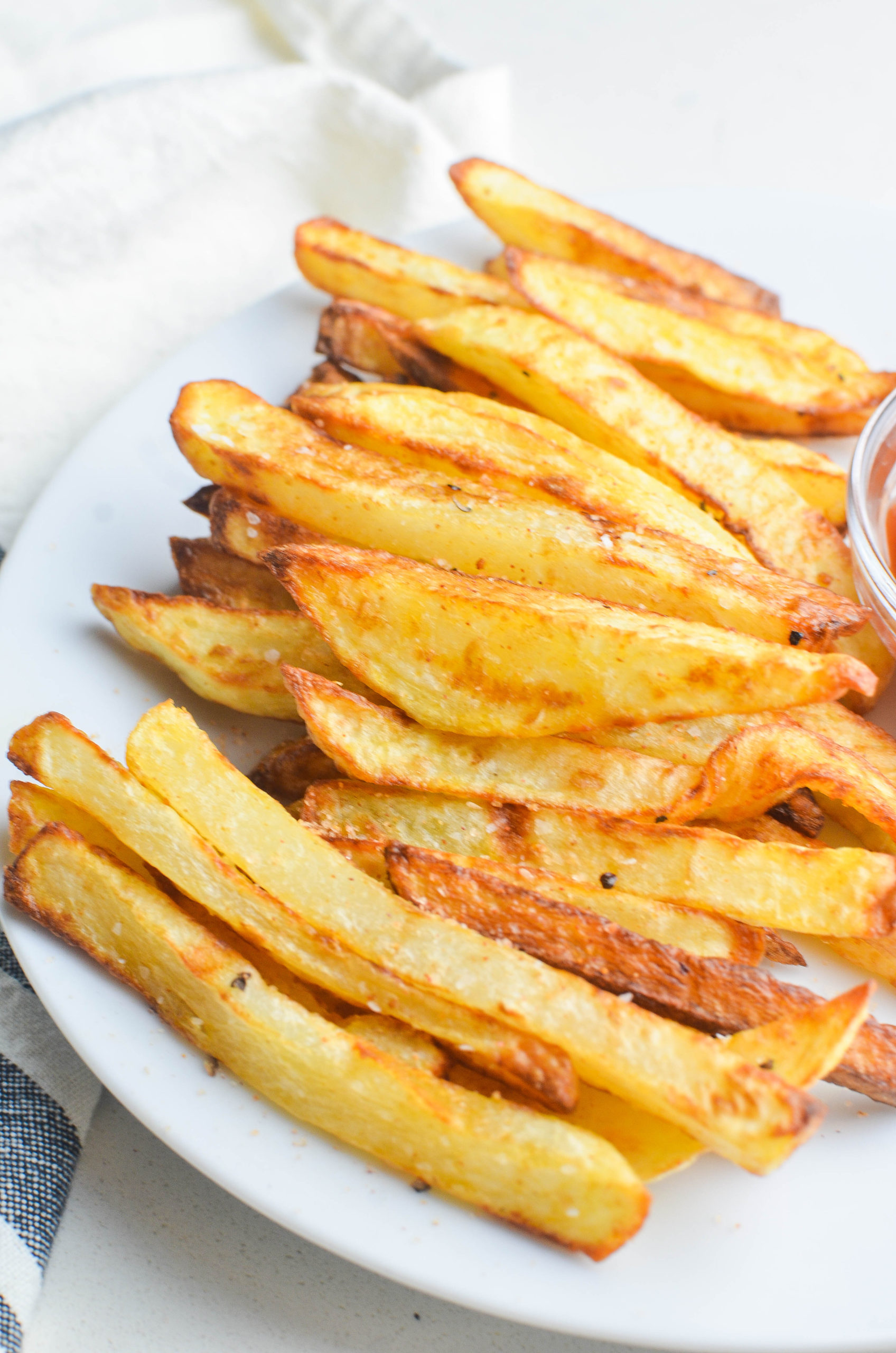 OIL: You can use whatever oil you prefer. I have tried this with avocado and canola oil because that is what I usually use to fry. Because the cooking temperature is 375, below the smoking point for olive oil, you can even use that.
SEASONING SALT: I always have Johnny's Seasoning Salt on hand. That being said you could just use regular old salt and pepper too. Or you can make your own all purpose seasoning blend.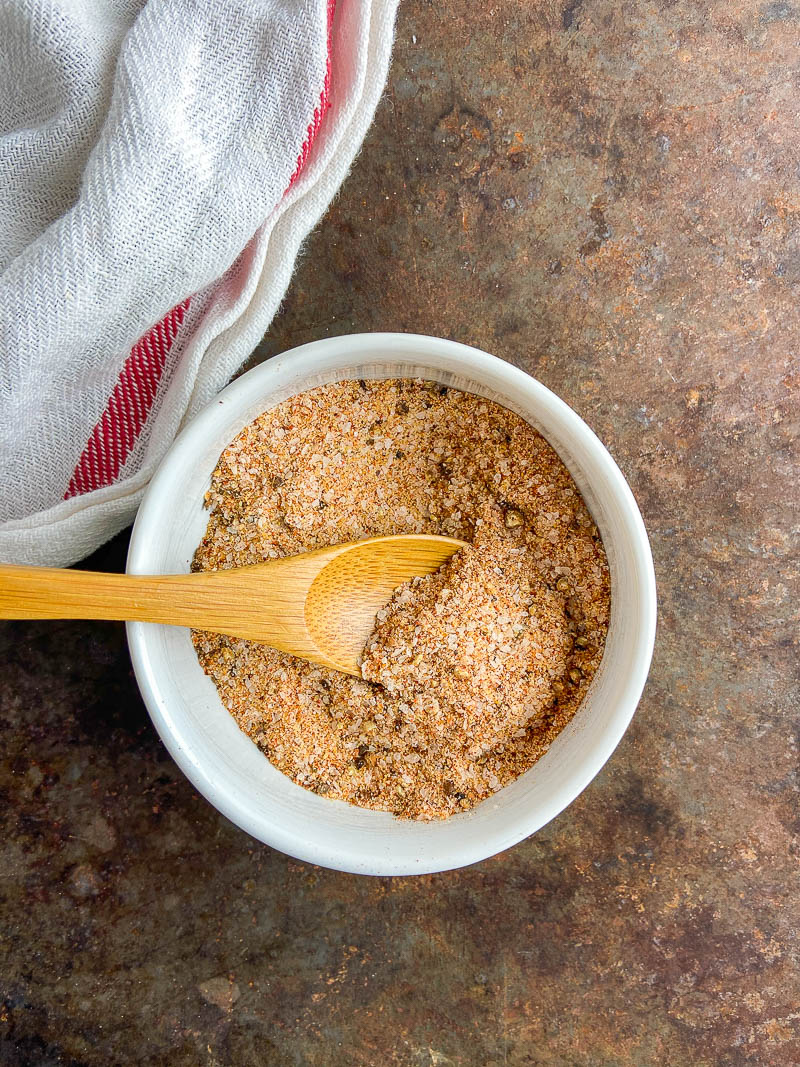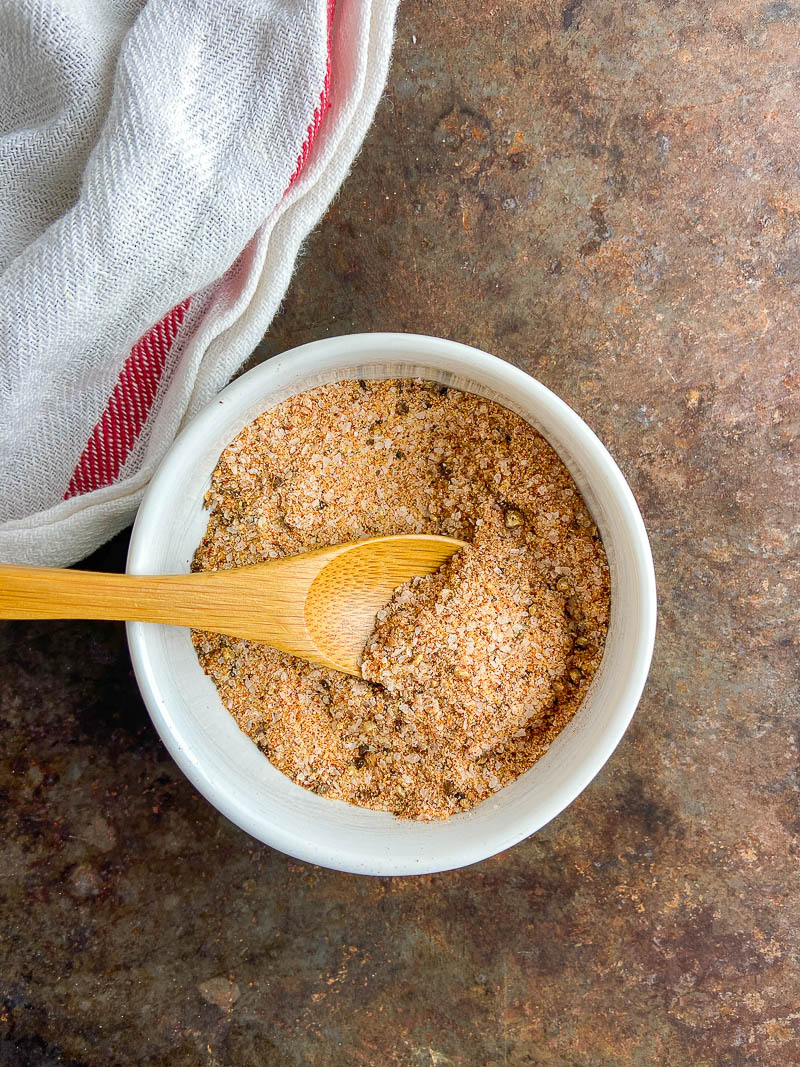 Step by Step Photos and Instructions:
STEP #1: Cut potatoes into french fry strips and soak french fries in cold water. Add 1/2 teaspoon salt to the water to add a bit more flavor to the potatoes. Allow to soak for 30 minutes.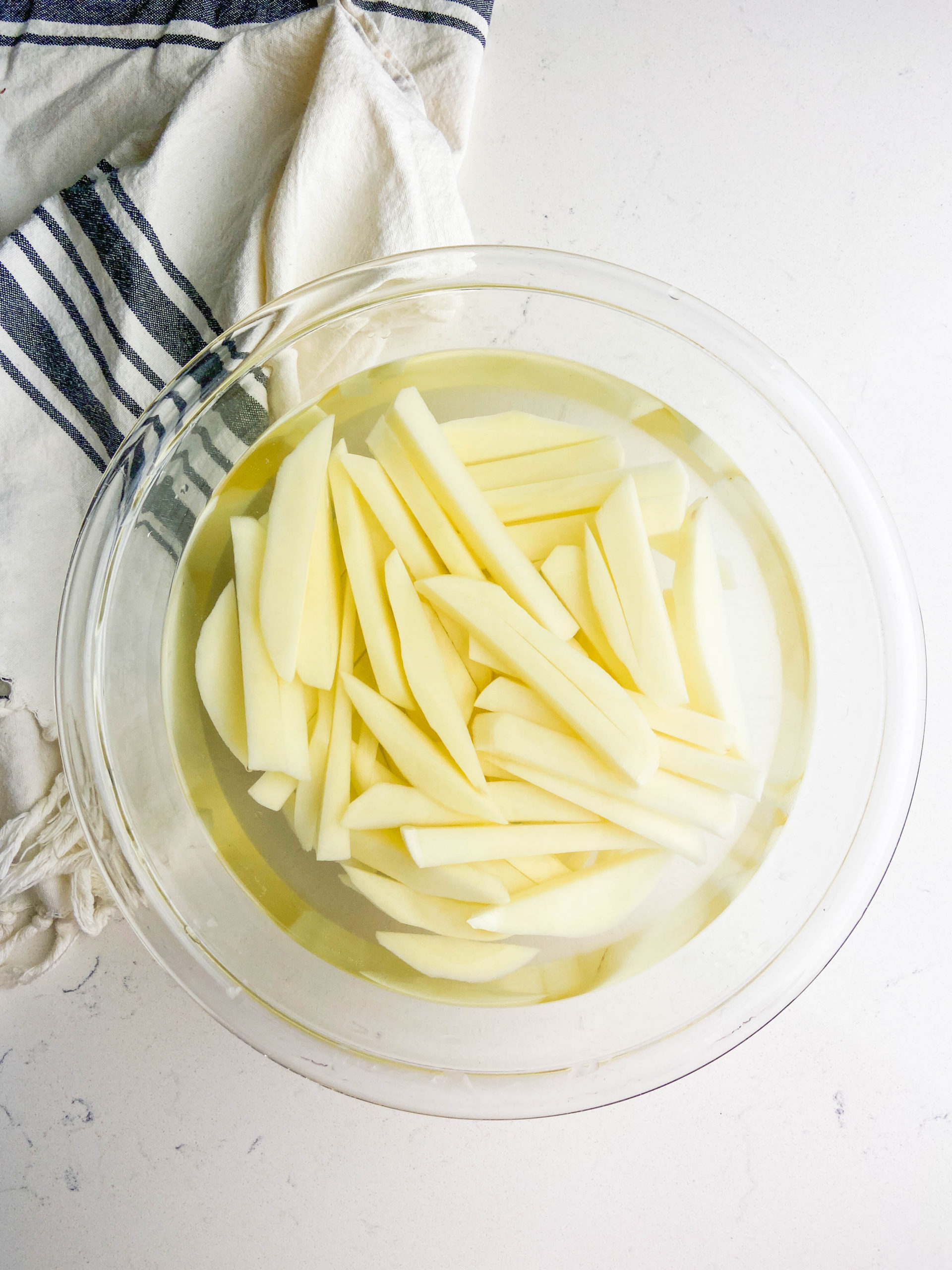 STEP #2: Remove fries from water, drain and pat dry with a paper towel.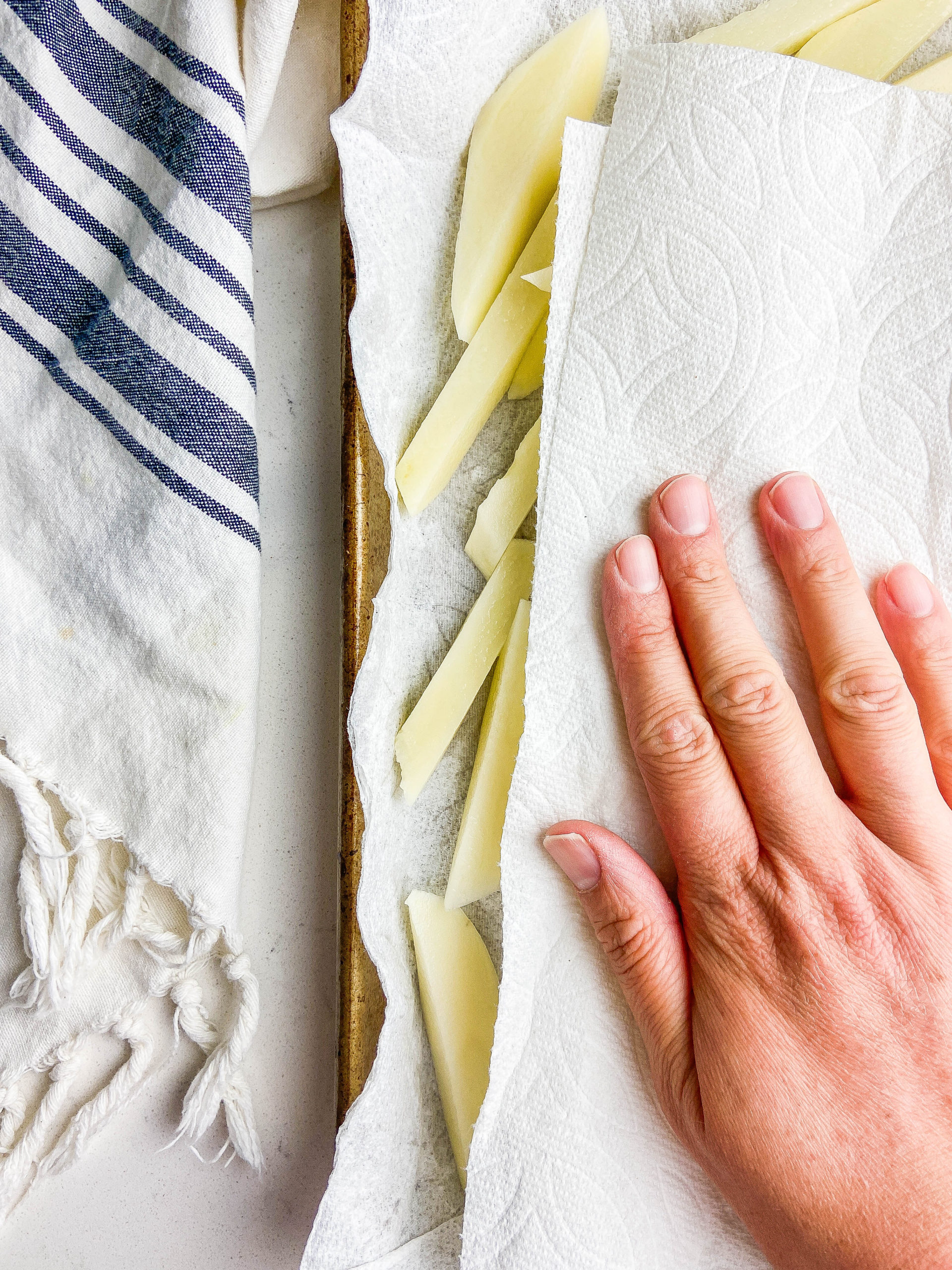 STEP #3; Drizzle the potatoes with oil and seasoned salt. Toss to coat to ensure all of the fries are coated.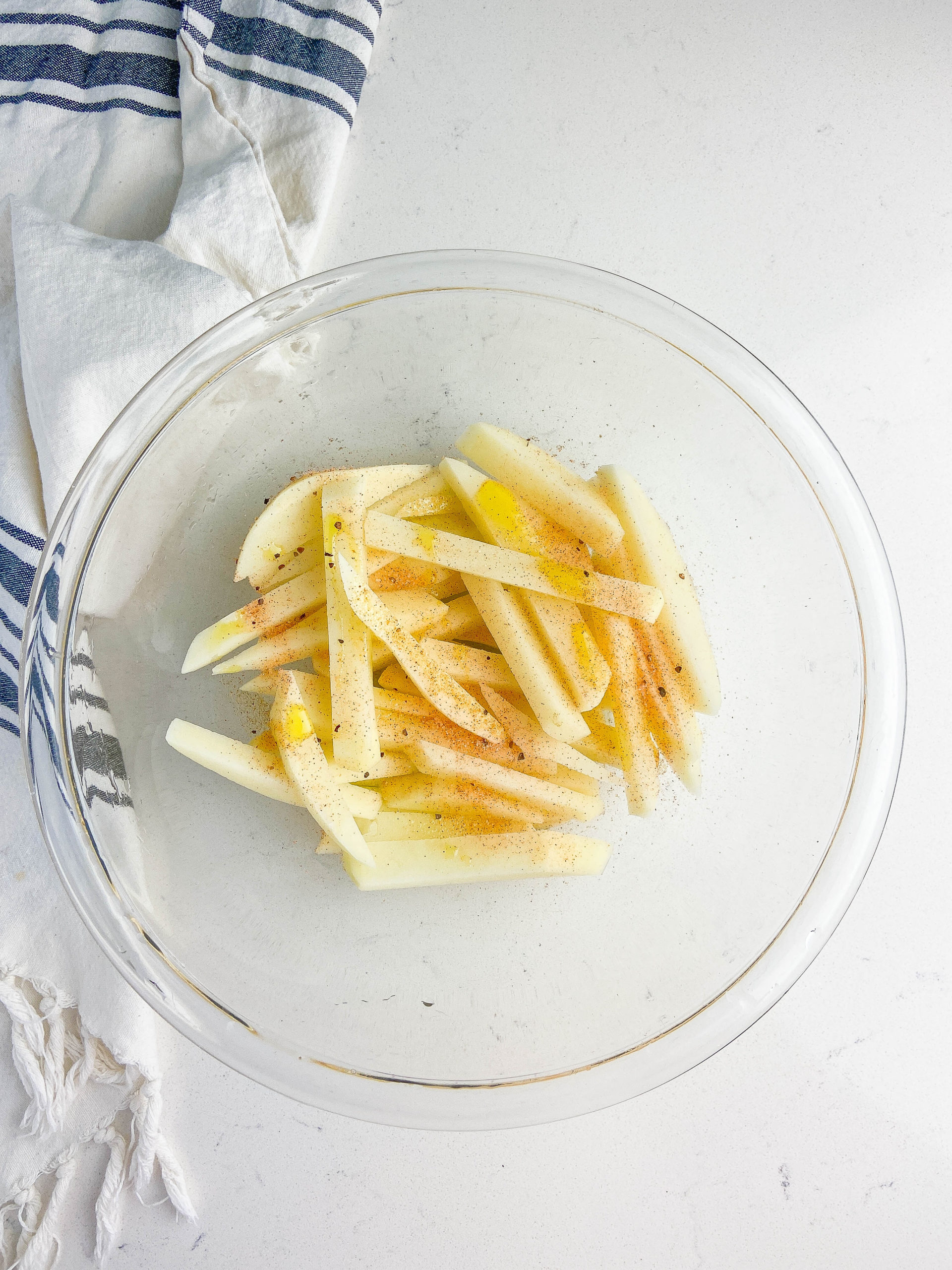 STEP #4: Cook fries, in and single layer and in batches, in air fryer at 375 degrees for 13 – 15 minutes. Shaking the basket every 5 minutes to help even cooking. Note that the fries might not move a bit the first shake, that is ok. Keep cooked fries in a warm oven on a cooling rack on a baking sheet.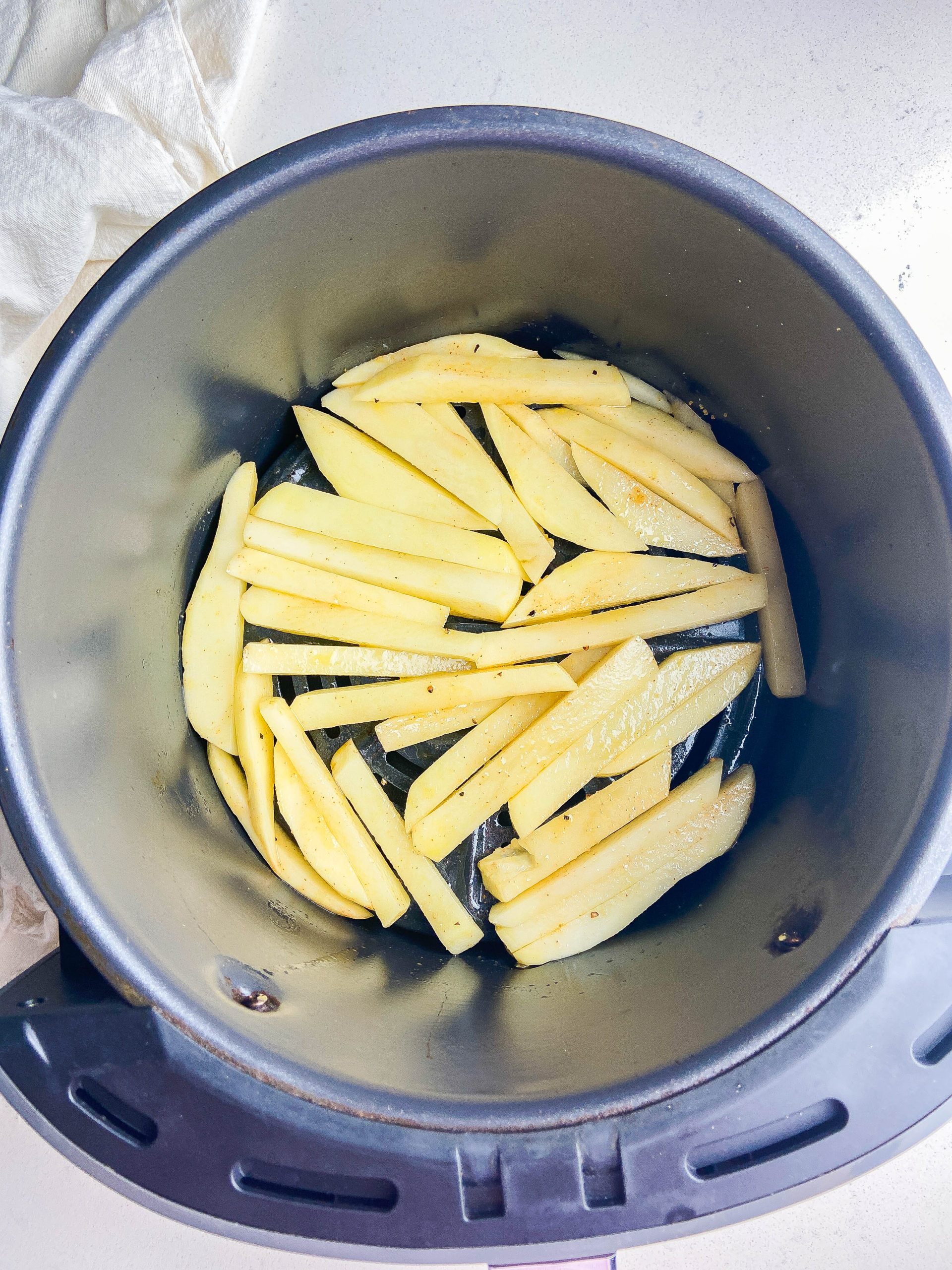 DES' TIP: It is very important to cook the french fries in a single layer. It helps the air circulate around them and makes them crispier. Cooking them in multiple layers will lead to soggy fries that stick together.
Because these french fries are so darned easy to make in the air fryer, I can whip them up any night of the week without too much of a hassle. AND my family loves them just as much as the good ol' deep fried french fries.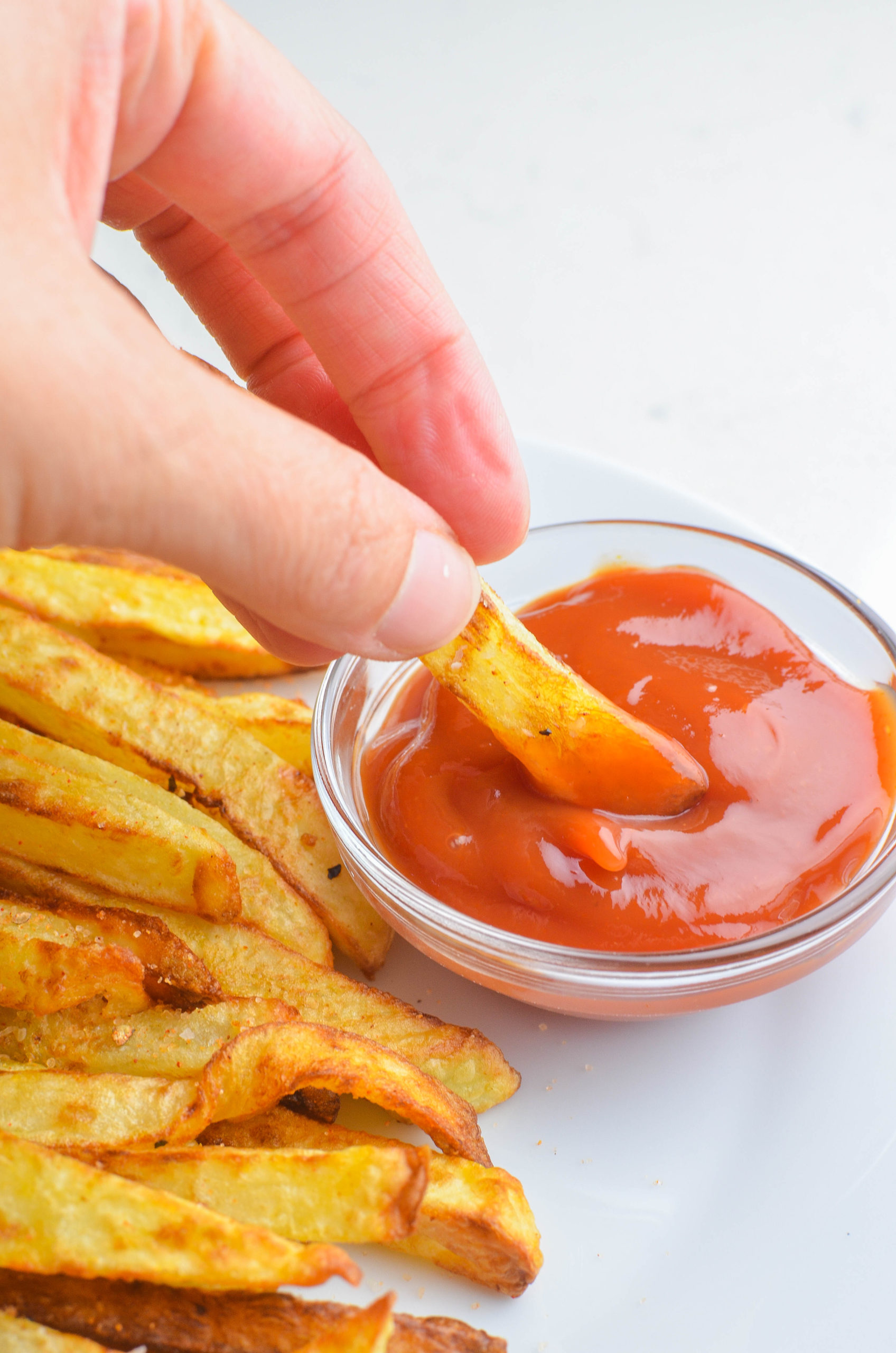 That to me, friends, is a win.
Looking for something to dunk these fries in? Here are some recipes for my all-time favorite french fry dips for when ketchup just isn't enough:
Best Ever French Fry Dip and Burger Spread
Honey Mustard Dressing and Dip
If you love potatoes like I do, you'll be happy to know I have an entire recipe section dedicated to potato recipes. Here are some of my favorites: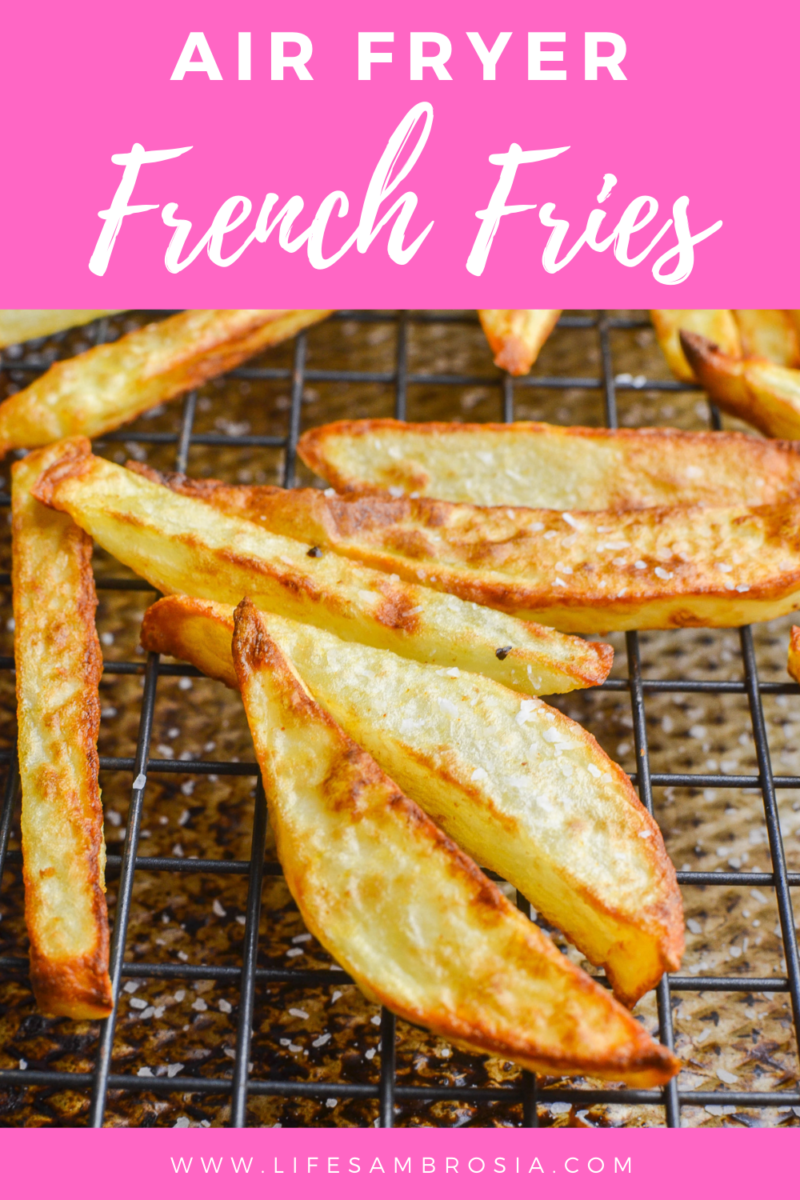 Air Fryer French Fries Recipe
Ingredients:
4 medium russet potatoes, peeled and sliced into thin strips
1/2 teaspoon salt
2 tablespoons canola oil
1 1/2 teaspoons seasoning salt
Instructions
1
Place sliced potatoes and salt into a bowl of cool water. Soak 30 minutes.

2
Drain and pat the potatoes dry.

3
Toss the potatoes with oil and seasoning salt.

4
Cook in air fryer at 375 degrees for 13 - 15 minutes shaking every 5 minutes. Keep cooked fries in a warm oven on a cooling rack on top of a baking sheet in between batches.

Notes
Nutrition facts for estimation purposes only.
Nutrition information
Calories: 209 , Total Fat: 7.2g , Saturated Fat: 0.6g , Sodium: 446mg , Carbohydrates: 33.5g , Fiber: 5.1g , Sugar: 2.5g , Protein: 3.6g