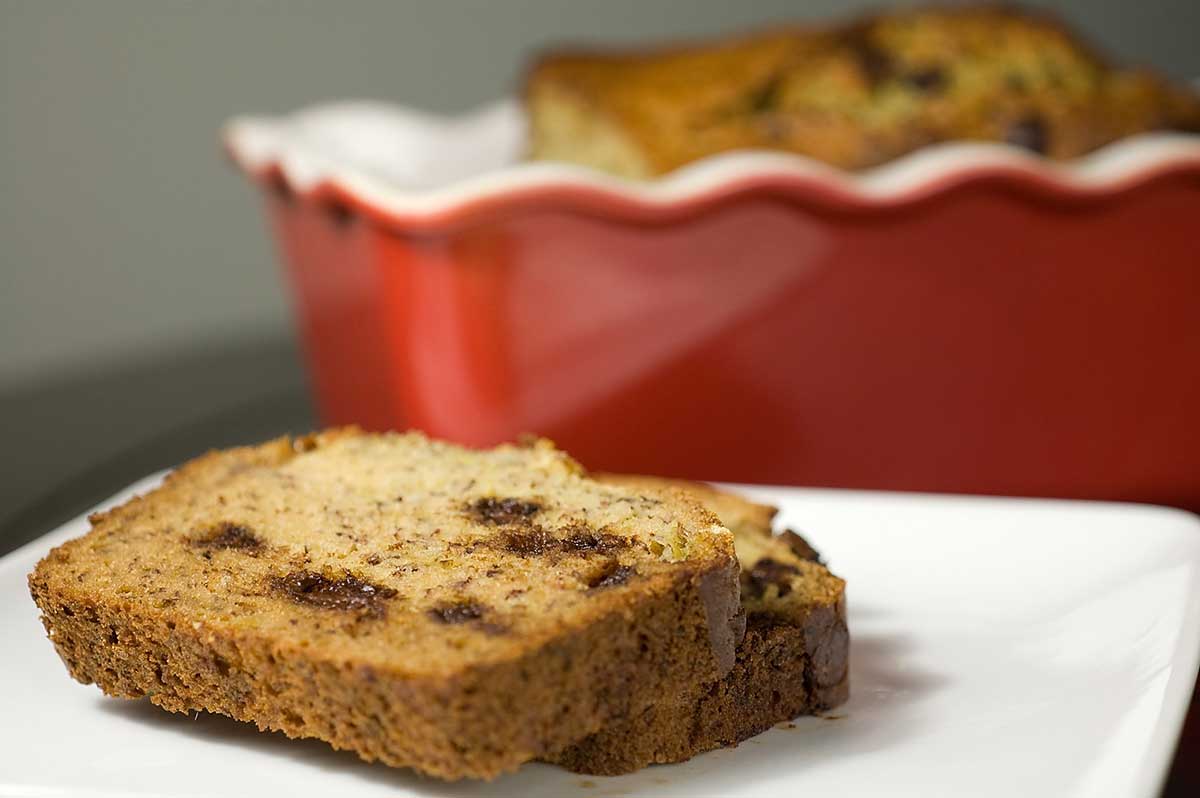 Chocolate Chip Banana Bread
So there is an ongoing joke in my house about what to do with overripe bananas. Ryan eats bananas pretty regularly but every once in awhile a few bananas are left on the shelf and start to turn. He says "Des, I am going to throw these bananas away," and I always say "NO! I am going to make banana bread with them." And you know what, despite the fact that Ryan and I have had this exact same conversation about 10 times…I never do. They always sit there and rot until I eventually throw them out. Well this time, I beat Ryan to the punch. I saw the bananas and thought OK I am going to make banana bread this time. And in my opinion, one of the only things better than banana bread is banana bread with chocolate chips in it.
Chocolate Chip Banana Bread Recipe
Ingredients:
2 cups flour
1 teaspoon baking soda
1/4 teaspoon salt
2 eggs
2/3 cup sugar
1/2 teaspoon vanilla
1/4 cup butter, melted
3 overripe bananas, mashed
1/2 cup semi-sweet chocolate chips
Instructions
1
Preheat oven to 350 degrees.

2
In a medium bowl whisk together flour, baking soda and salt.

3
In another bowl, whisk together eggs, sugar, vanilla, buter and bananas. Whisk in flour mixture gradually. Fold in the chocolate chips.

4
Grease a 9 1/2 x 5 1/2 loaf pan with a little butter and pour in mixture. Cook 50-60 minutes or until a toothpick inserted comes out clean. Bread will be golden brown.

5
Remove from oven, cool in pan for about 30 minutes. Remove from pan, place on cooling rack and cool completely before slicing.