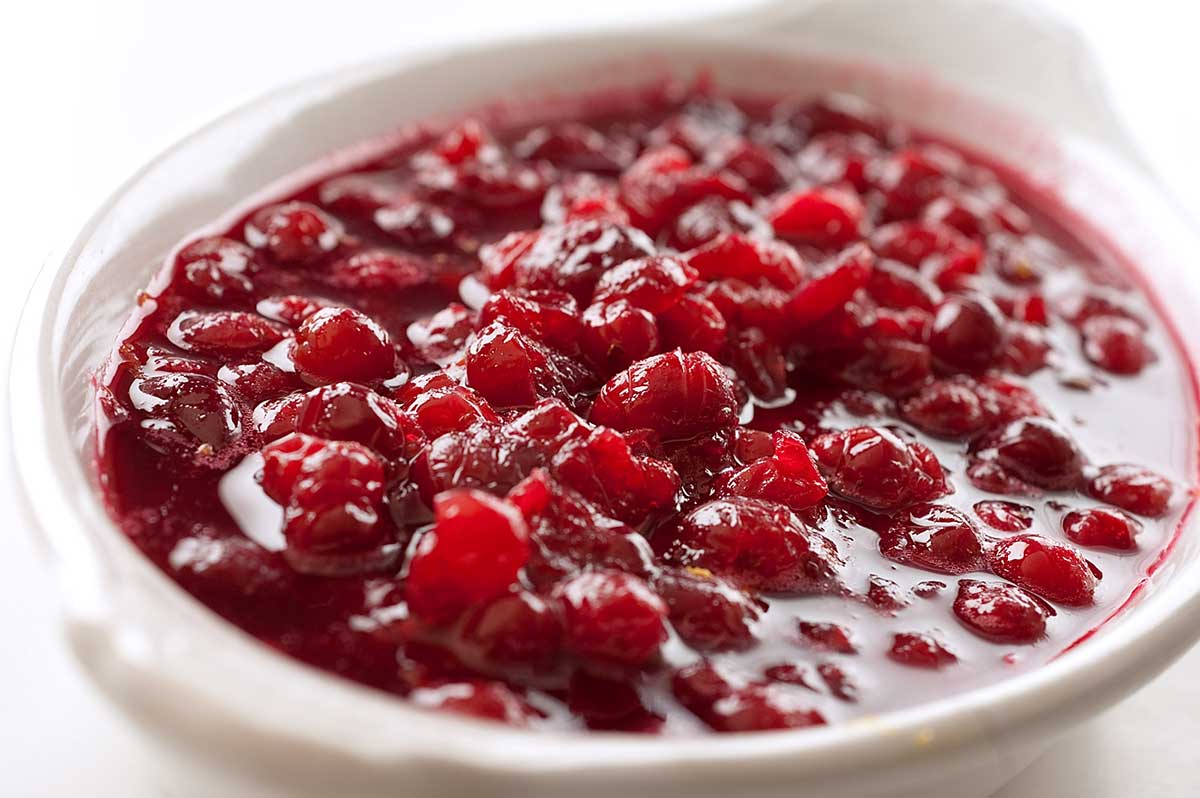 Cranberry Sauce
For the longest time the words "Cranberry sauce" automatically made me think of something not really sauce like at all. What I used to understand as cranberry sauce was more like a jelly  substance that plopped on a plate looking like the can it came out of. And I was not a fan. That is until I decided to give fresh, homemade cranberry sauce a shot. And now well…I'm just smitten.
When I decided to make my own cranberry sauce, I turned to my trusted copy of The Flavor Bible and learned that cranberries pair very nicely with orange juice and zest. In addition to the OJ I decided to add a combo of brown sugar and granulated sugar. The result was a tangy, sweet and tart sauce that I think would be perfect on the Thanksgiving table. Not to mention it's a heck of a lot prettier than that canned stuff.
Cranberry Sauce Recipe
Ingredients:
1 (12 ounce) package of fresh cranberries
1/2 cup orange juice
1/2 cup water
1/2 cup brown sugar
1/2 cup granulated sugar
1 teaspoon orange zest
Instructions
1
Rinse cranberries and pick out any that are soft.

2
In a sauce pot combine orange juice, water, brown sugar and granulated sugar. Stir until sugar dissolves. Bring to a boil. Stir in cranberries. Bring to a boil, reduce heat to low and continue to cook until cranberries begin to soften, about 10 minutes. They will pop during this time. Stir in orange zest.

3
Transfer to a serving dish. Allow to cool at room temperature or place in the refrigerator to chill completely. Serve.