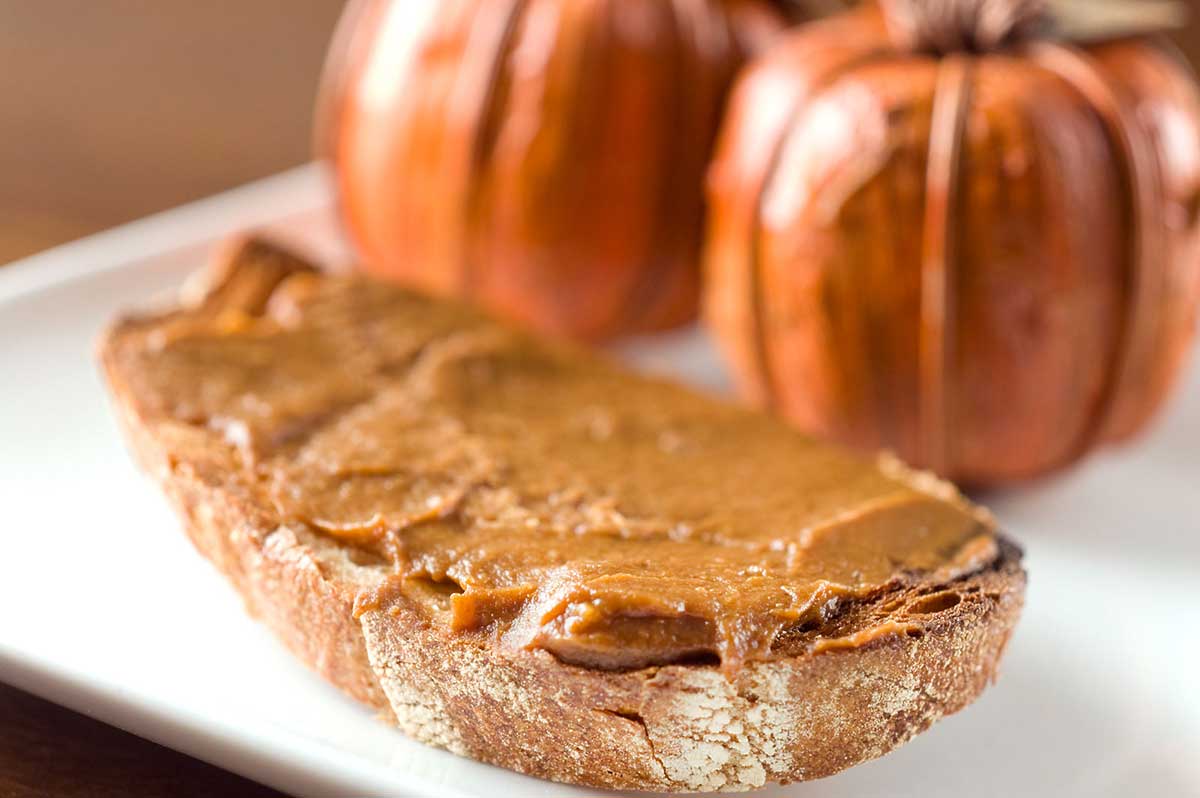 Dark Chocolate Pumpkin Butter
One of the things I see a lot of when October rolls around is recipes for pumpkin butter.  After a few years of seeing the recipes, but never actually trying it,  I decided to give it a shot.  You will find many of the traditional ingredients in this recipe that you find in many other pumpkin butter recipes but in the spirit of the belief that "chocolate makes everything better", I add a bit of dark chocolate for a twist.  The result is a butter with all the tastes of fall that also happens to be perfect for breakfast or dessert.
I want to thank everyone for participating in the Le Creuset Giveaway last week. And thank you for all of your kind words about the anniversary. While I wish I had an "in" with Le Creuset so I could give each of you one of the French ovens unfortunately I could only choose one winner. I've contacted the winner via email and once I have confirmed that the email address is valid and I am able to ship to them, I'll post the winner on the giveaway post.
I really do appreciate each and every one of you and while you might not win the giveaway, this dark chocolate pumpkin butter might help you feel a bit better.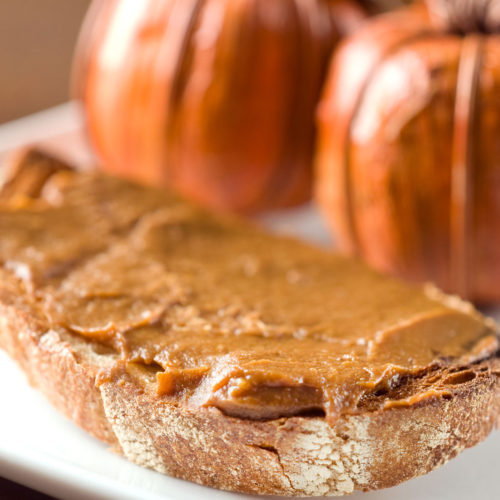 Dark Chocolate Pumpkin Butter
Traditional pumpkin butter gets a twist from dark chocolate. Perfect for breakfast OR dessert.
Combine all ingredients together in a small saucepan over medium heat. Bring to a slight boil. Reduce heat to low and continue to cook, stirring occasionally for 30 minutes or until butter thickens.

Allow to cool to room temperature, spread on toast, crackers or use as a dip for fruit. Store any leftovers in a covered container for up to a week.
Keywords:
Breakfast, comfort food, dessert, fall, pumpkin, pumpkin butter, pumpkin puree, sweet