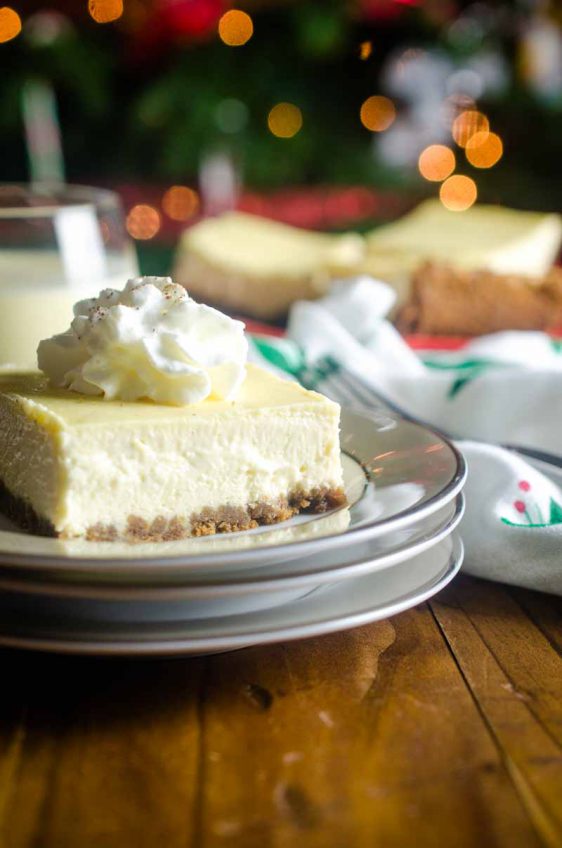 Eggnog Cheesecake Bars
Eggnog Cheesecake Bars are the perfect dessert for holiday get togethers! Gingersnap crust and smooth eggnog cheesecake make them irresistible. 
What is your favorite holiday dessert? For me, while the cookies are great and all, I'm going to have to go with cheesecake. It's so rich and decadent that I don't eat it very much throughout the year. Instead, I save it for the holiday season. And then really indulge.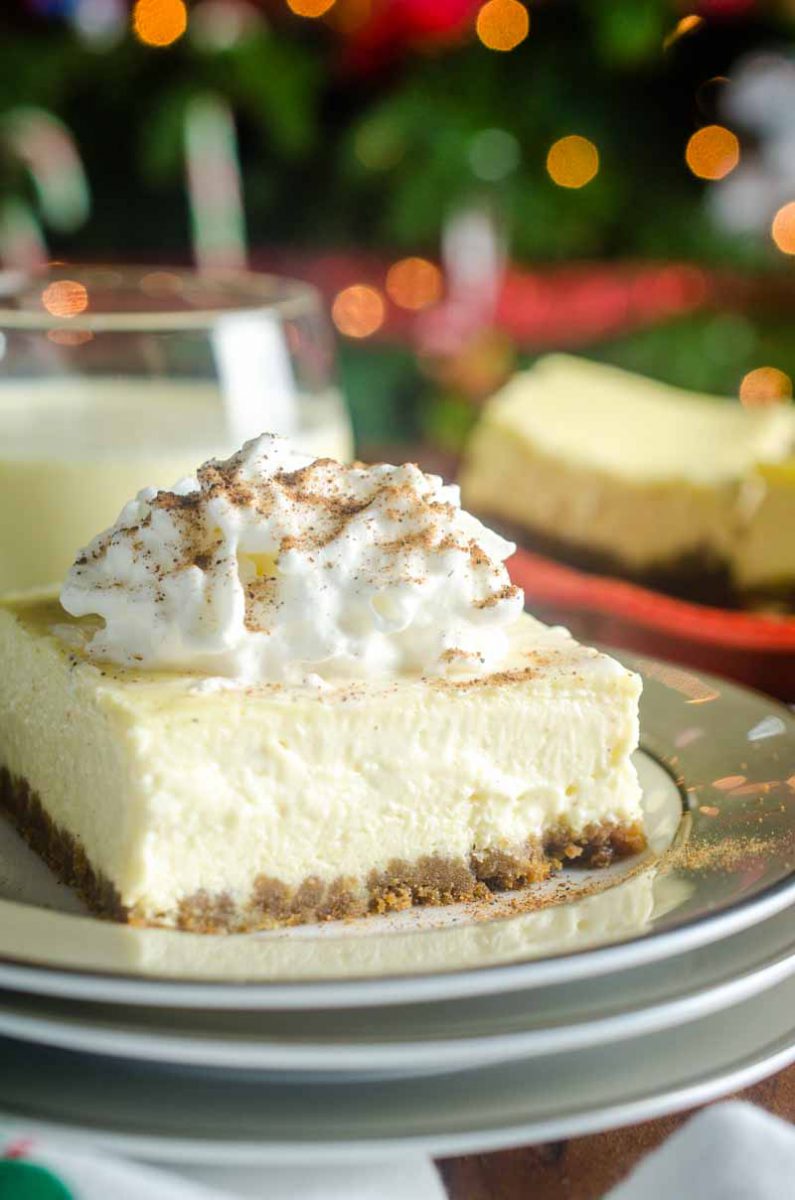 I've made several cheesecakes over the years, but not many cheesecake bars. These Eggnog Cheesecake bars have all the luciousness of cheesecake but are, in my opinion a lot less work.
How to make cheesecake bars: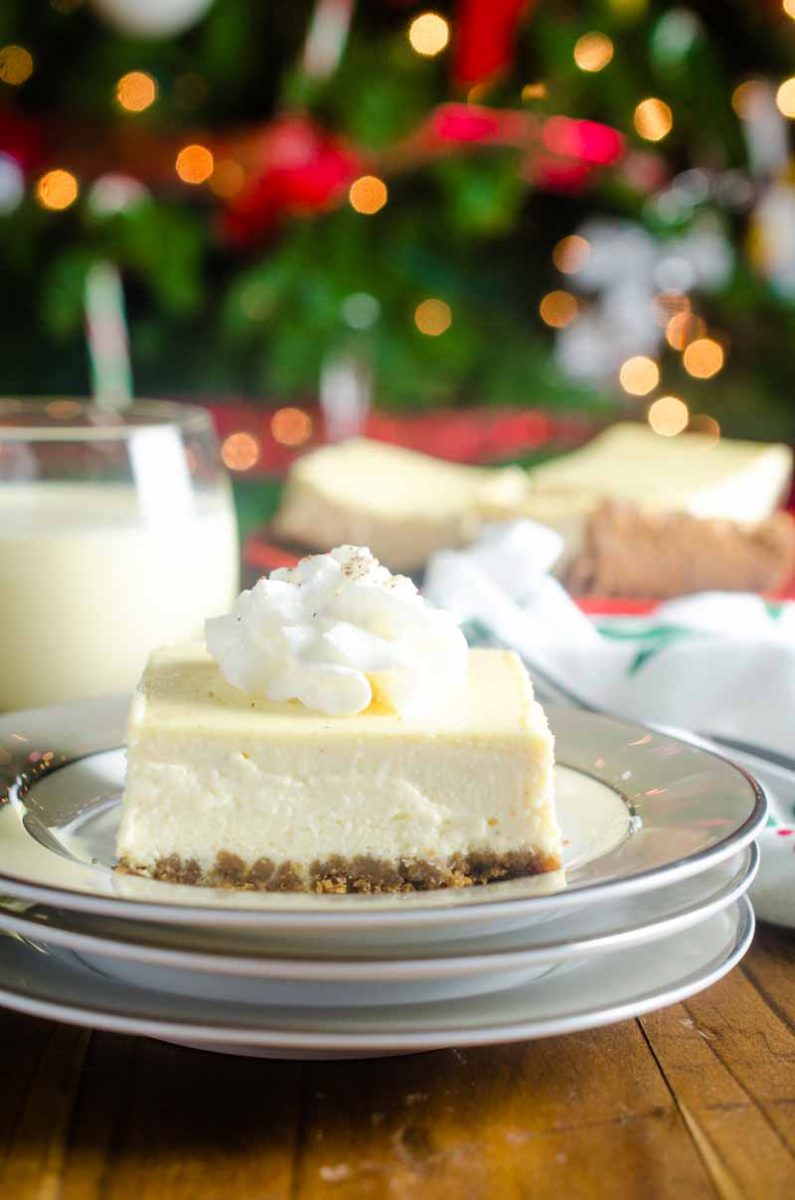 As I describe in the recipe for White Chocolate Strawberry Cheesecake, when you're making traditional cheesecakes, I find that a water bath works the best. And because you use a water bath you have to worry about properly sealing your springform pan. Like I said, it's a bit of work. Totally worth it, but work.
With cheesecake bars, however, you don't have to worry about any of that! All that I suggest is lining the pan with aluminum foil so that you can lift the bars out of the pan after they have cooled. This makes them much easier to cut.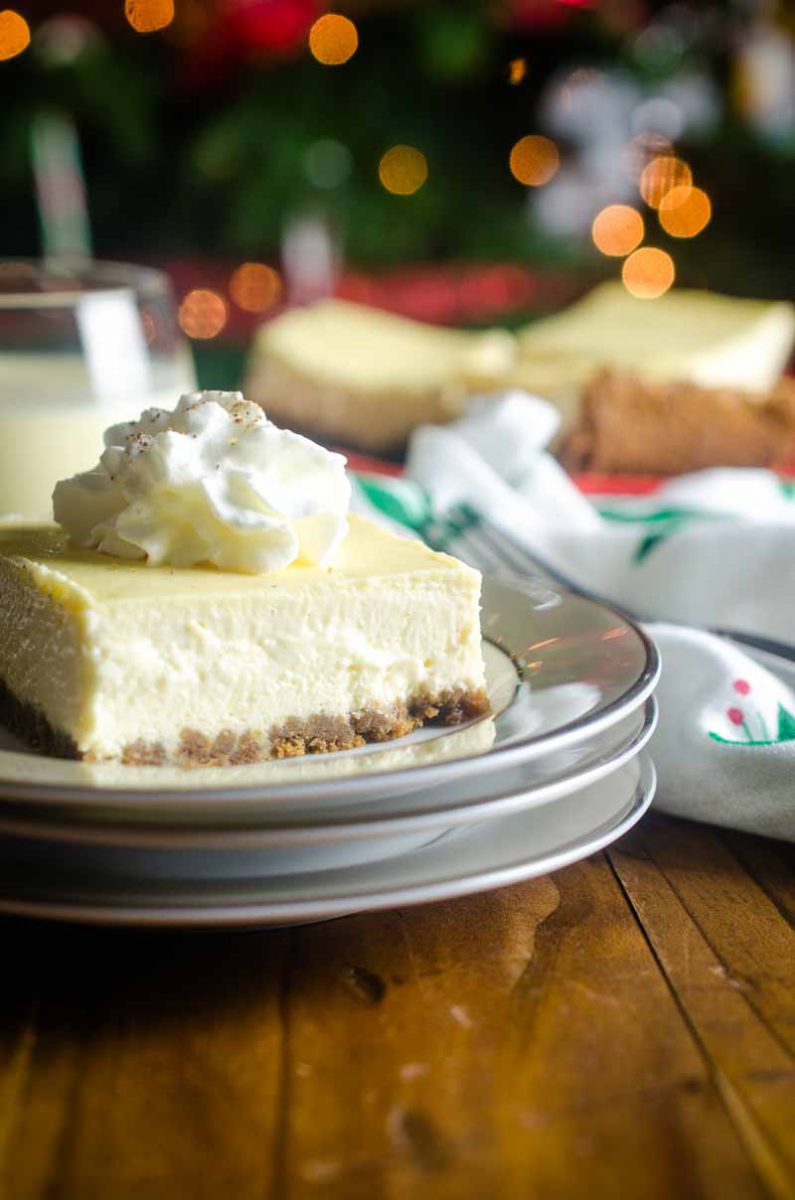 Tips for a smooth cheesecake:
Guys, I really, really, realllllllllyyyyy don't like lumps in my cheesecake. Unlike other recipes, where clumps of batter will go away with baking, in cheesecake clumps of cheesecake stay clumps. And does not a smooth cheesecake make.
But you're in luck! I've got a couple of tips to help you with that.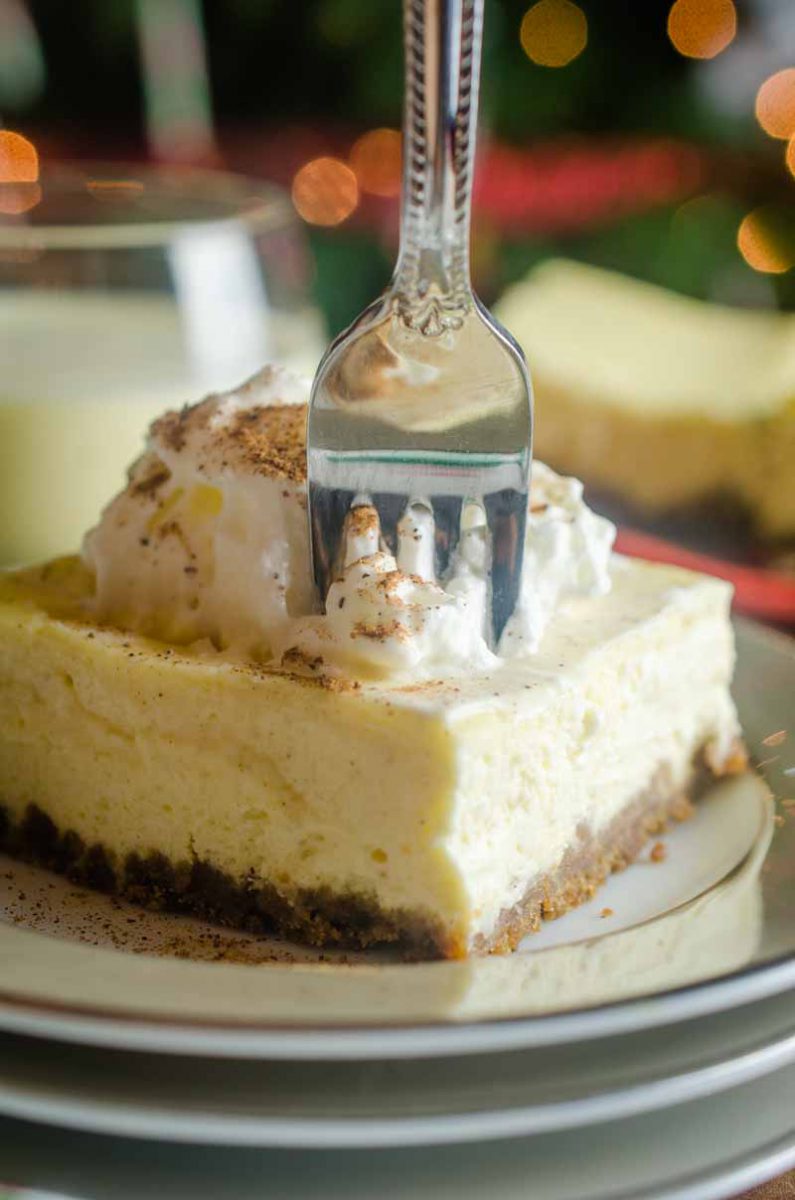 Tip #1: Make sure that your cream cheese is soft. I usually let mine sit on the counter for an hour or so so that it can soften. This makes it easier to beat with the mixer and more likely to be smooth.
Tip #2: Cream together the cream cheese and sugar until smooth before adding the other ingredients. Once you add the other ingredients you want to continue mixing until it's silky and smooth. This could take a few minutes. Be patient.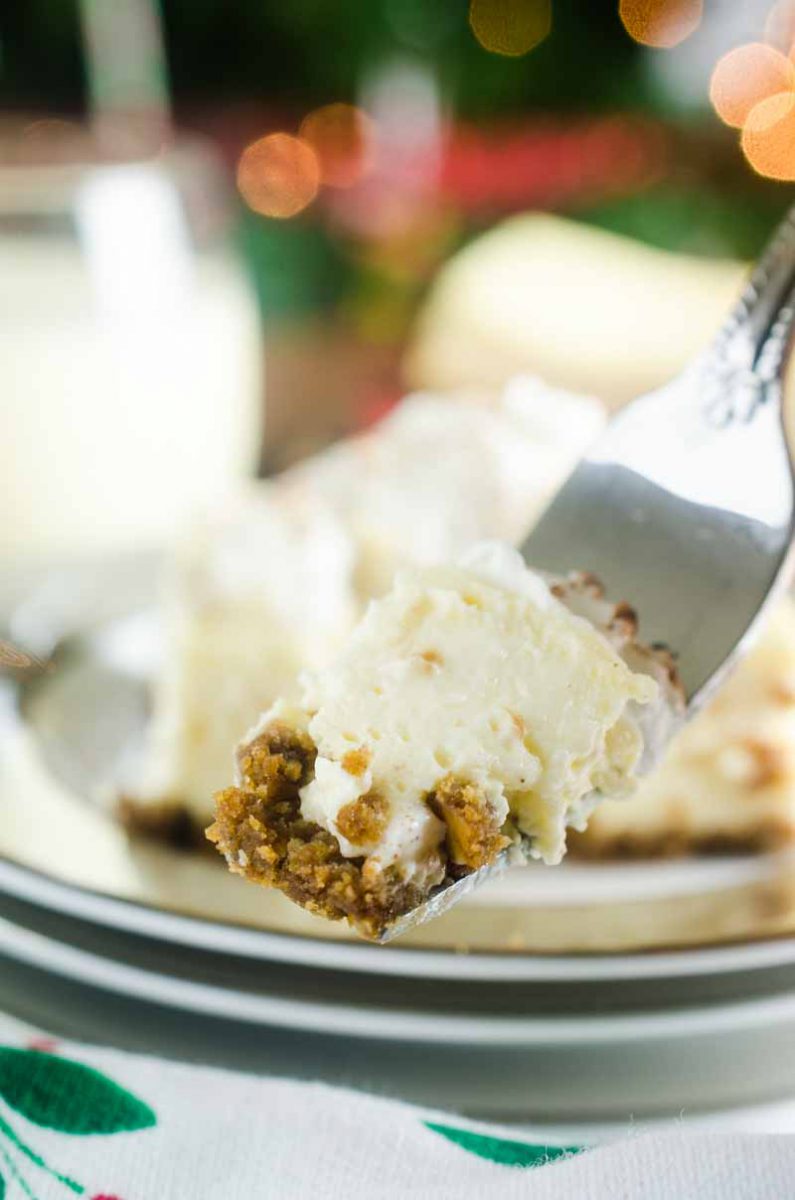 Tip #3: If all else fails and you still have clumps. Carefully pour the cheesecake batter into a food processor and pulse a few times to get it smooth. I've had to do this before and it worked like a dream!
If you want more cheesecake recipes, be sure to check these out!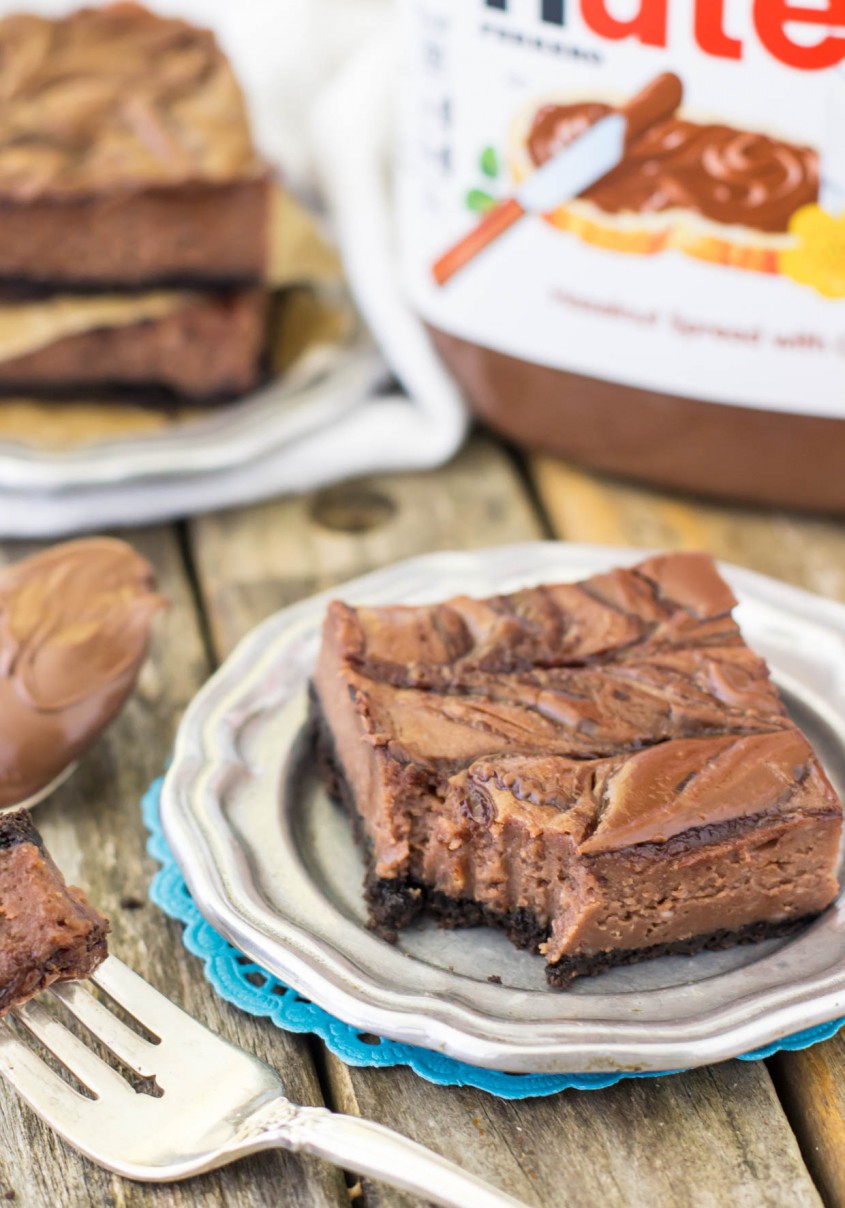 Dark Chocolate Cherry Cheesecake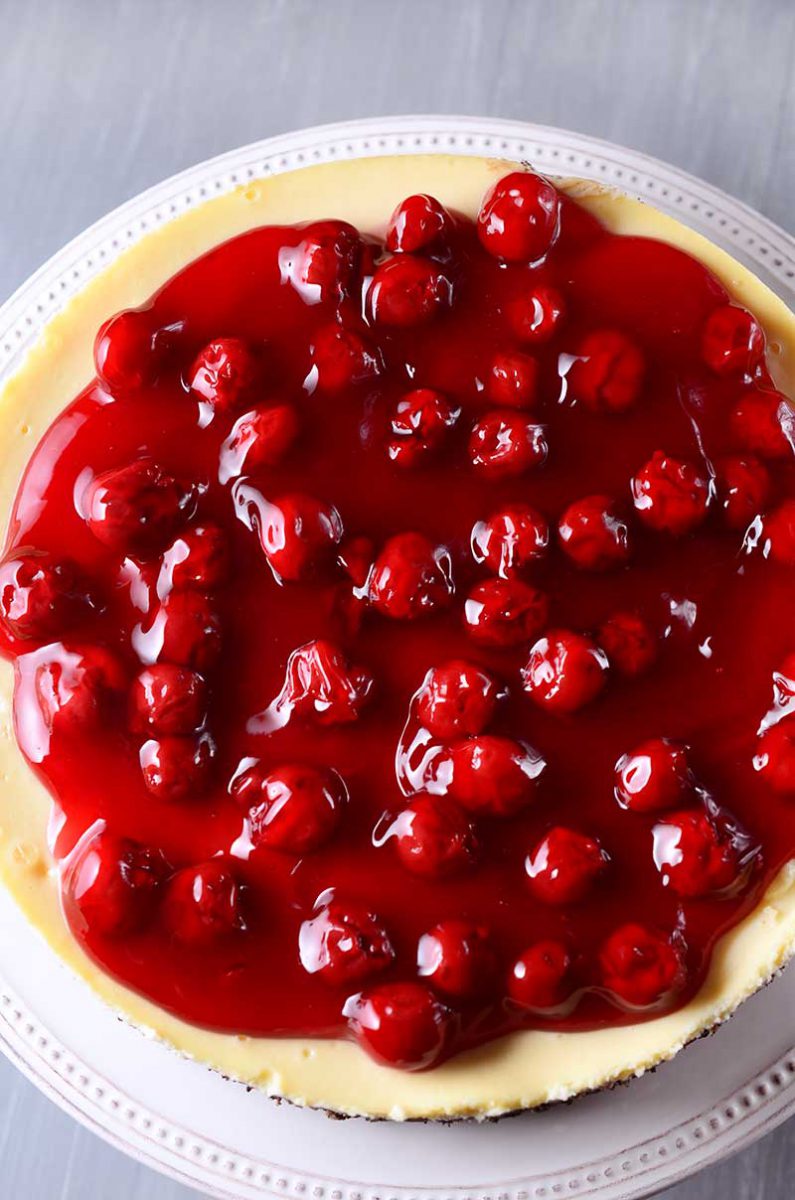 Vanilla Bean Cheesecake with Lemon Blueberry Sauce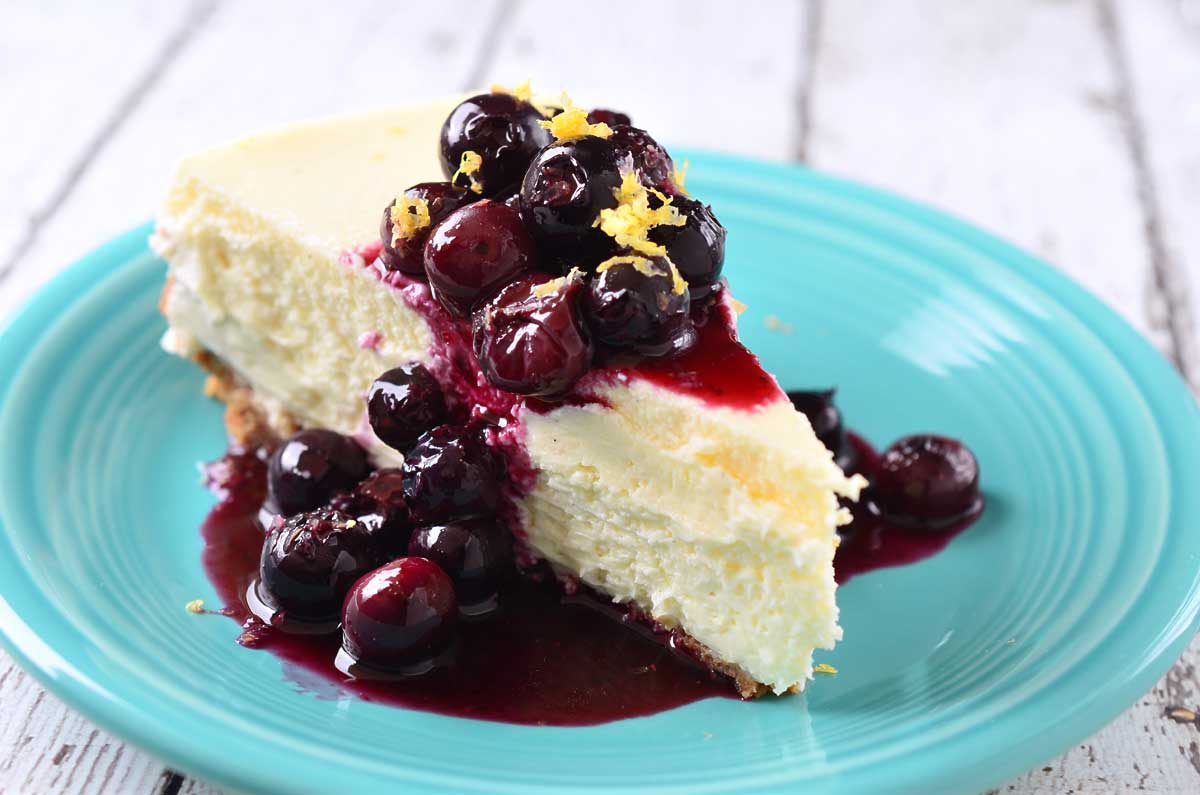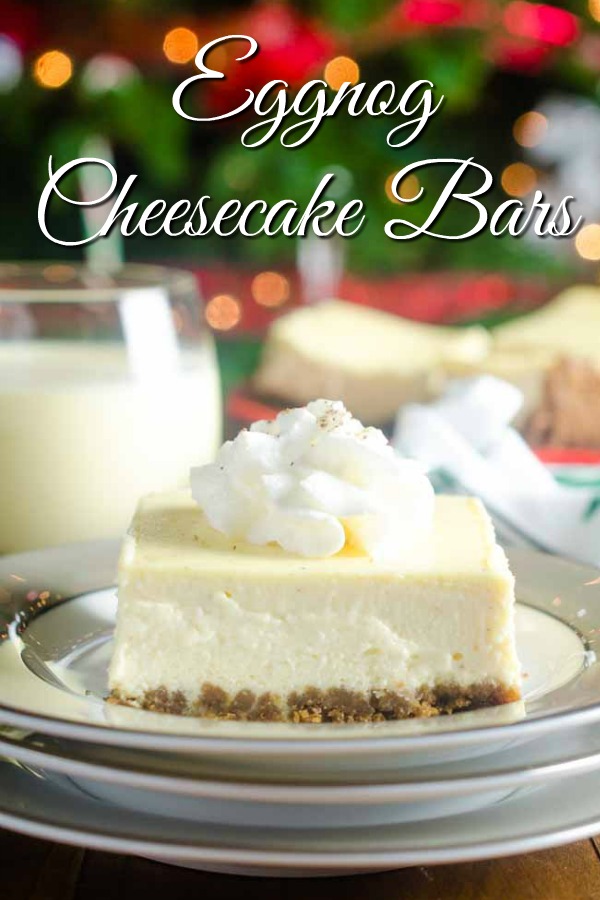 Eggnog Cheesecake Bars Recipe
Ingredients:
2 cups crushed gingersnap crumbs
4 tablespoons butter, melted
2 (8oz) packages of cream cheese, softened
1/3 cup sugar
2 large eggs
1/2 cup eggnog
1/3 cup sour cream
1/4 teaspoon nutmeg
whipped cream if desired
Instructions
1
Preheat oven to 375 degrees.

2
Line a 8″x8″ glass pan with foil, be sure to cover the sides, you are going to use this to lift the cheesecake out of the pan.

3
Combine the melted butter and gingersnap crumbs and press into the bottom of the pan. Cook for 10 minutes. Remove and allow to cool.

4
Reduce oven temperature to 325 degrees.

5
In the bowl of a stand mixer (or with a handheld mixer) beat cream cheese and sugar until smooth. Beat in eggs one at a time. Beat in eggnog, sour cream and nutmeg. Mix on medium speed until silky and smooth.

6
Pour mixture into cooled crust. Bake in preheated oven for 40 - 45 minutes or until center is set. Remove from oven and allow to cool at room temperature for 30 minutes. Chill in the refrigerator for 2 more hours before slicing.

Nutrition information
Calories: 300 , Total Fat: 21.7g , Saturated Fat: 12.7g , Cholesterol: 92mg , Sodium: 247mg , Carbohydrates: 21.8g , Fiber: 0.4g , Sugar: 10.1g , Protein: 5.5g