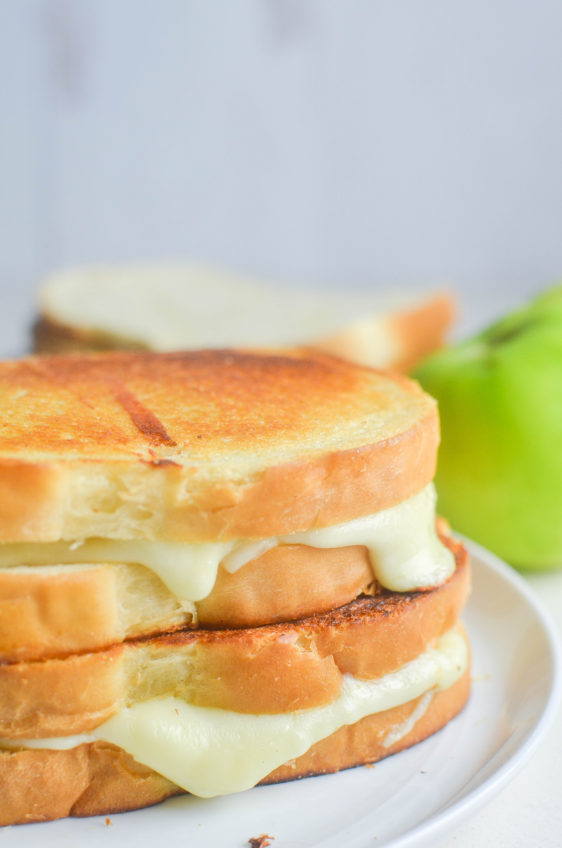 Fried Green Tomato Grilled Cheese
This Fried Green Tomato Grilled Cheese takes your grilled cheese to the next level. Perfectly toasted and loaded with mozzarella and fried green tomatoes.
As we near the end of summer, don't be too disheartened if you've still got green tomatoes on your tomato plants. You can still make great use out of them!
You've probably heard of Fried Green Tomatoes. The are, after all, a southern classic (and also the title of a fantastic movie). But have you ever tried to put a Fried Green Tomato on a Grilled Cheese Sandwich?
It is heavenly. The cheese is melty and gooey but the tomato crispy and tart. Not to mention the crunchy buttery bread. It really is sandwich bliss and the perfect way to kick up your grilled cheese sandwich.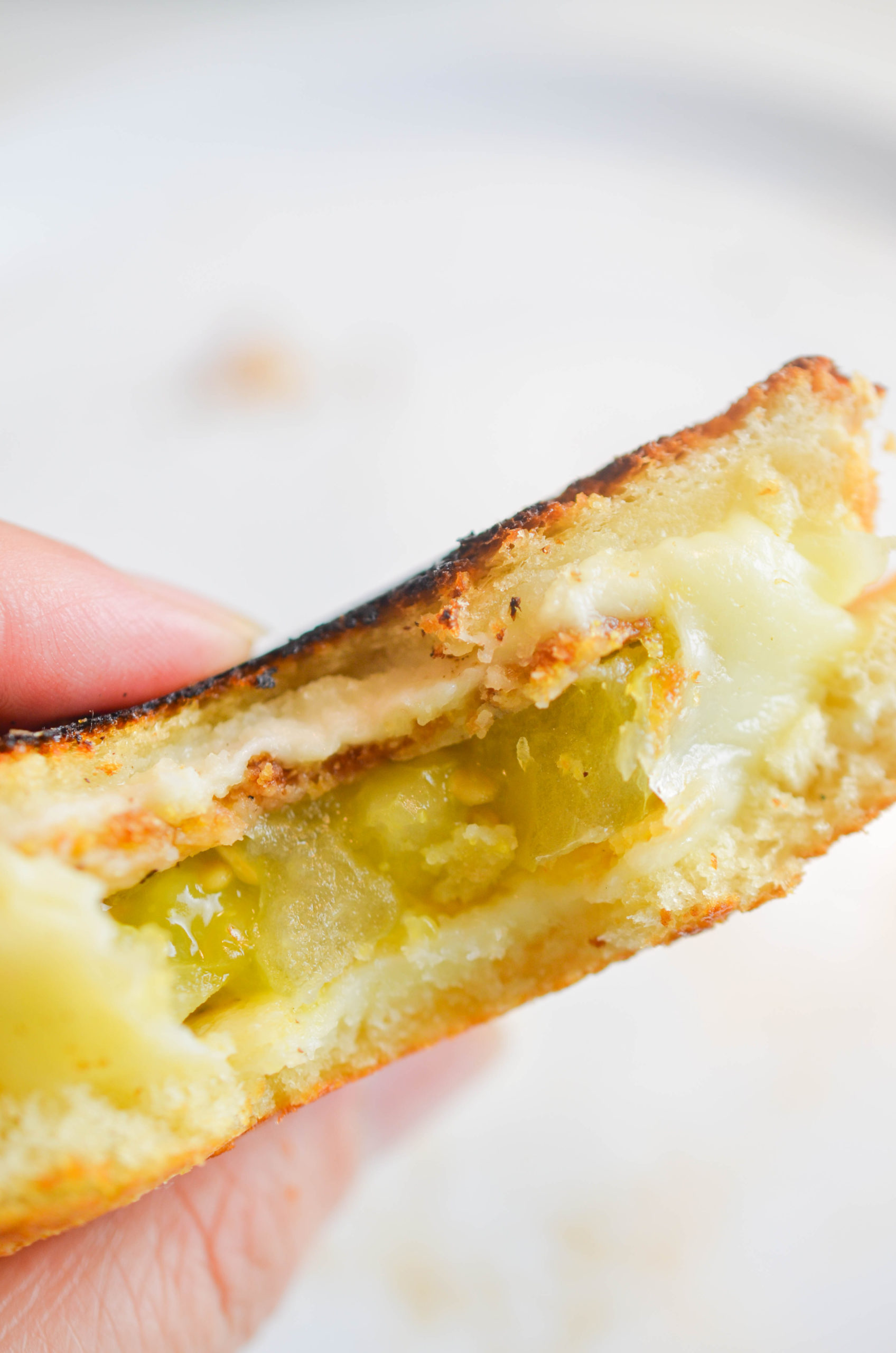 Just like any grilled cheese, these are pretty easy to make. You do have to make the fried green tomatoes first, but that doesn't take too much effort. I'll show you how, but first let's talk a little bit about the ingredients you'll need.
Ingredients needed:
GREEN TOMATOES: Simply unripened red tomatoes. You want them to be firm. The more firm, the more they hold up to cooking without breaking apart.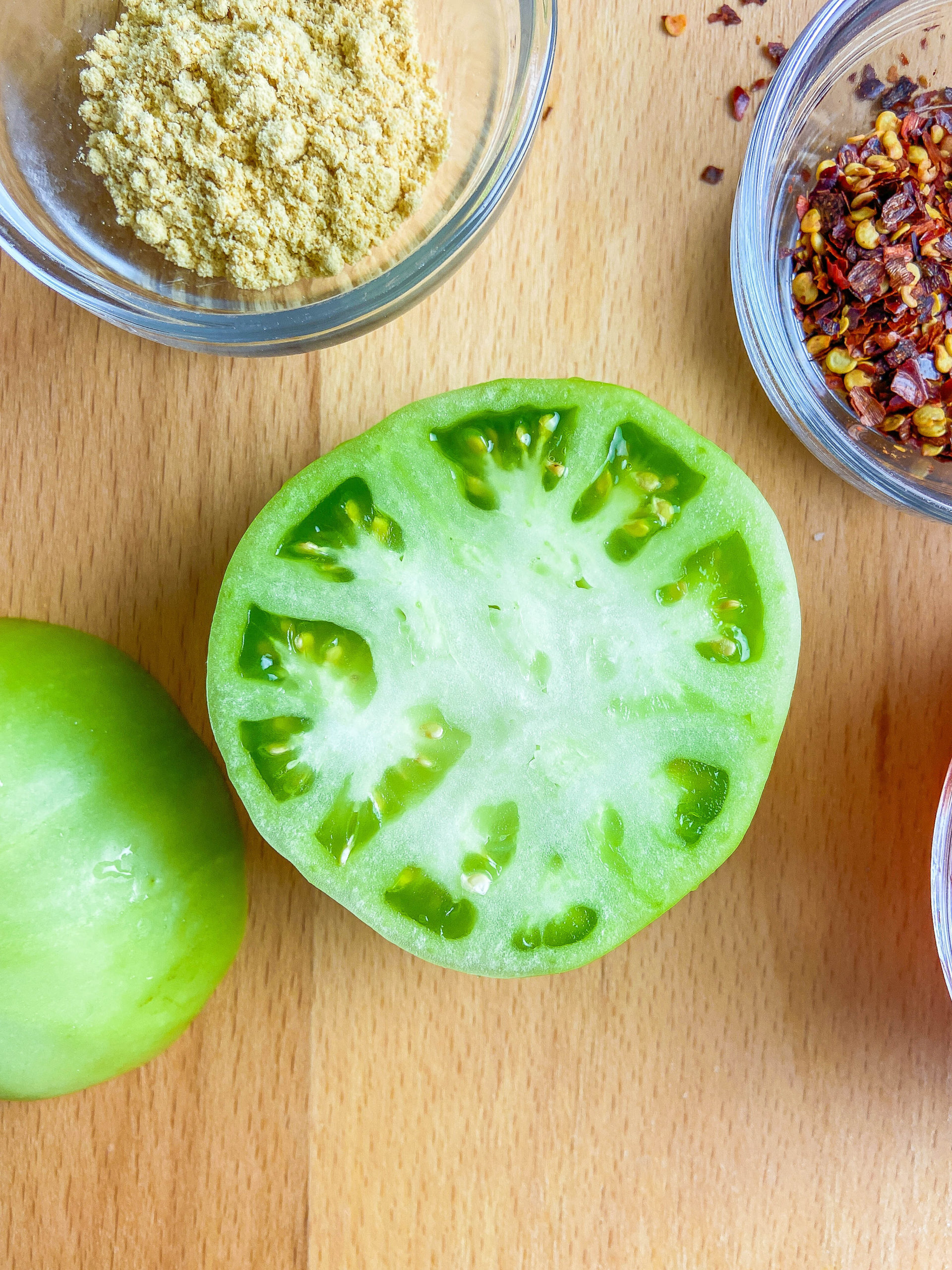 DES TIP: Despite their appearance as little green tomatoes, Tomatillos are not the same thing as green tomatoes.
FLOUR, EGG/MILK WASH & PANKO/CORNMEAL: This is what you'll use to coat the tomatoes. You'll set up with an assembly line starting with the flour and ending with the panko/cornmeal mixture. The flour gives the egg wash something to stick while the egg gives the panko/cornmeal something to stick to.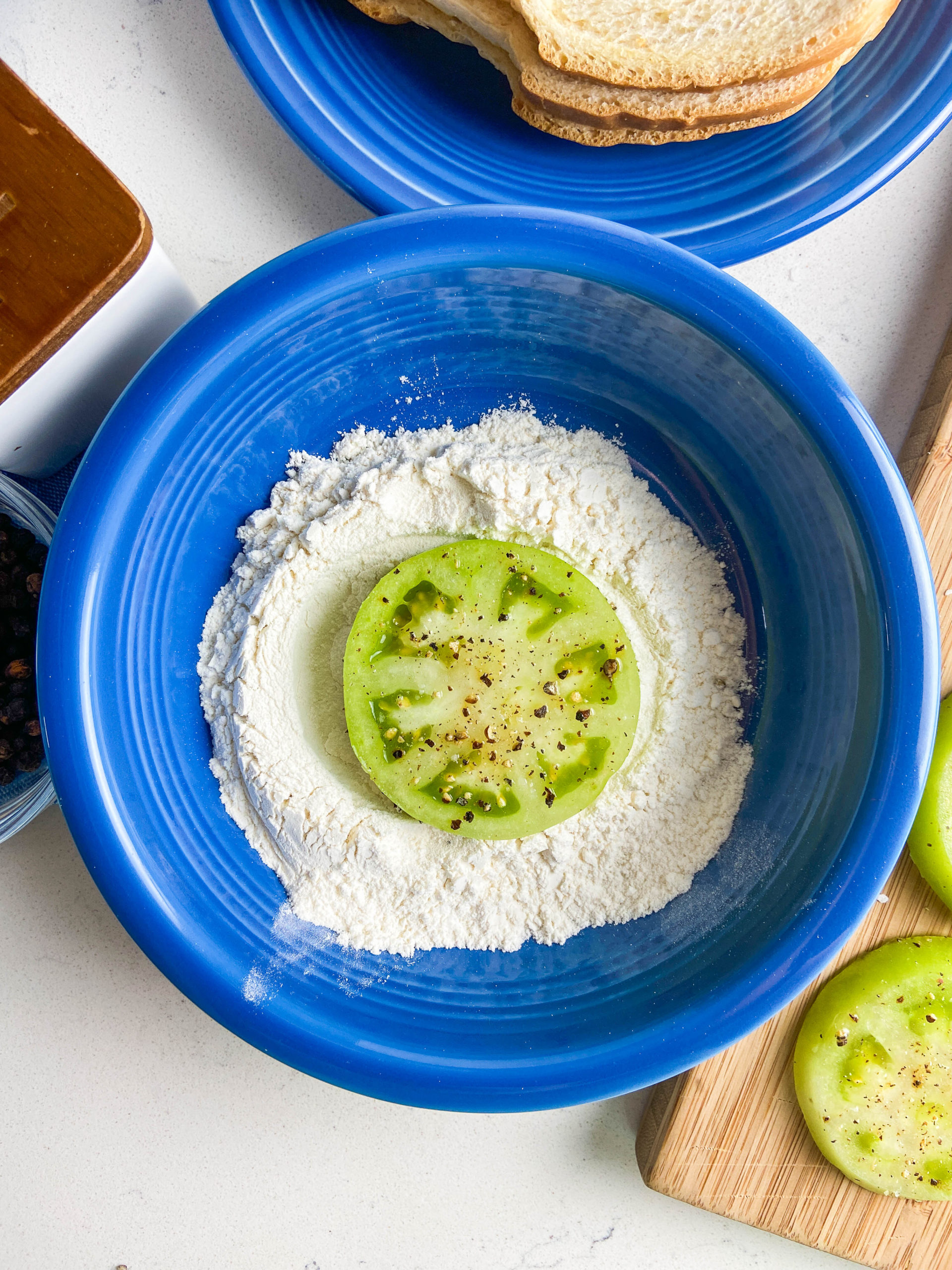 OIL: You'll use this for frying the green tomatoes. If you really want to keep things traditional, use leftover bacon grease.
BREAD: I love sourdough with my grilled cheeses. But you can use any bread that you like. A crusty french bread would work great too!
BUTTER: To butter the bread so it gets perfectly toasted in the pan.
MOZZARELLA: Mozzarella and tomatoes are the perfect pair and this sandwich is no different. If you want to spice things up try a combo of pepper jack and mozzarella.
How do you make fried green tomato grilled cheese:
STEP #1: Slice the tomatoes into 4 equal slices. Season with salt and pepper.
STEP #2; Dredge the tomato slices in flour, then dip in egg/milk wash and then press into panko/cornmeal combo.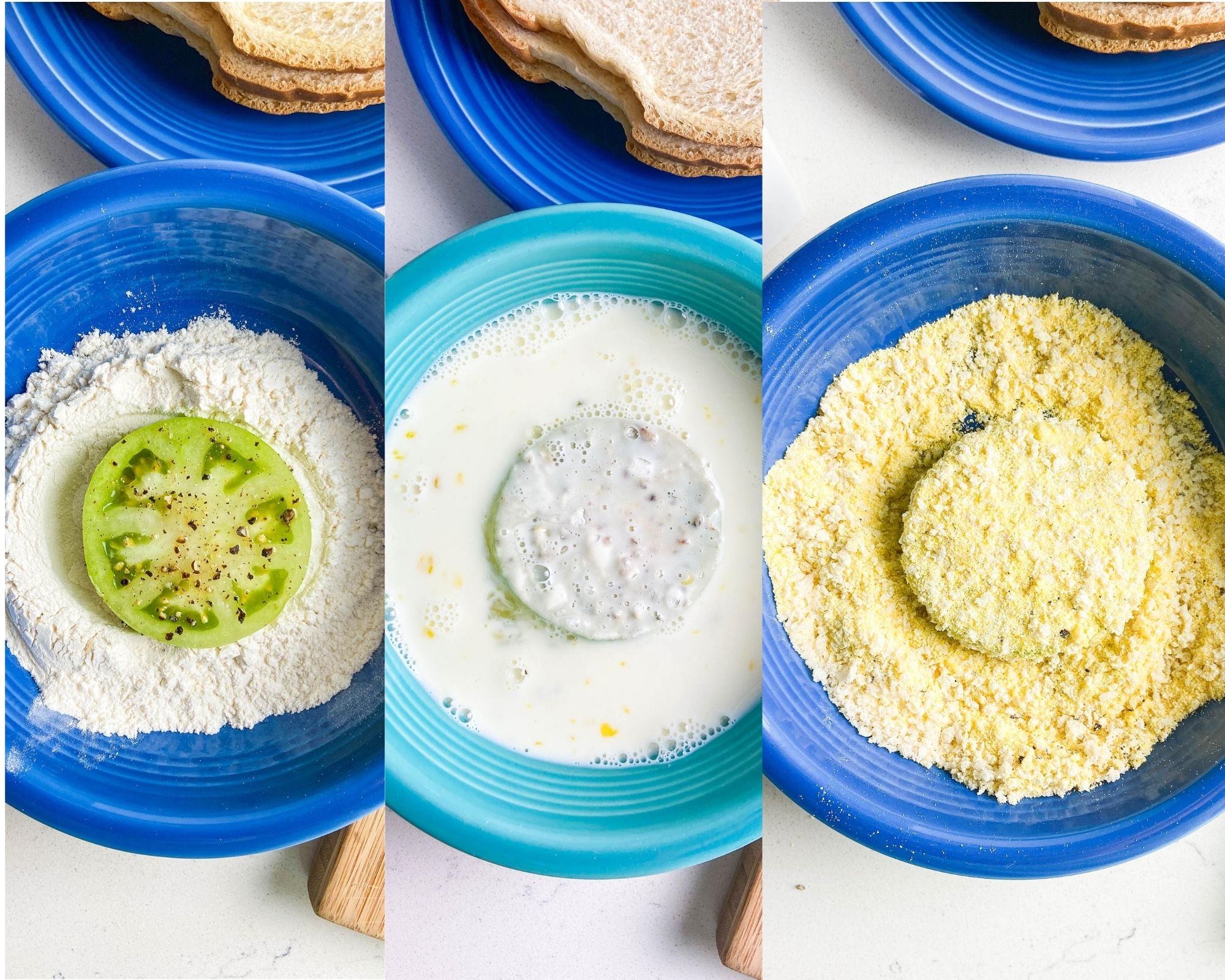 STEP #3: Fry tomatoes in oil until golden brown on both sides, about 2 – 3 minutes. Transfer to a paper towel lined plate and set aside.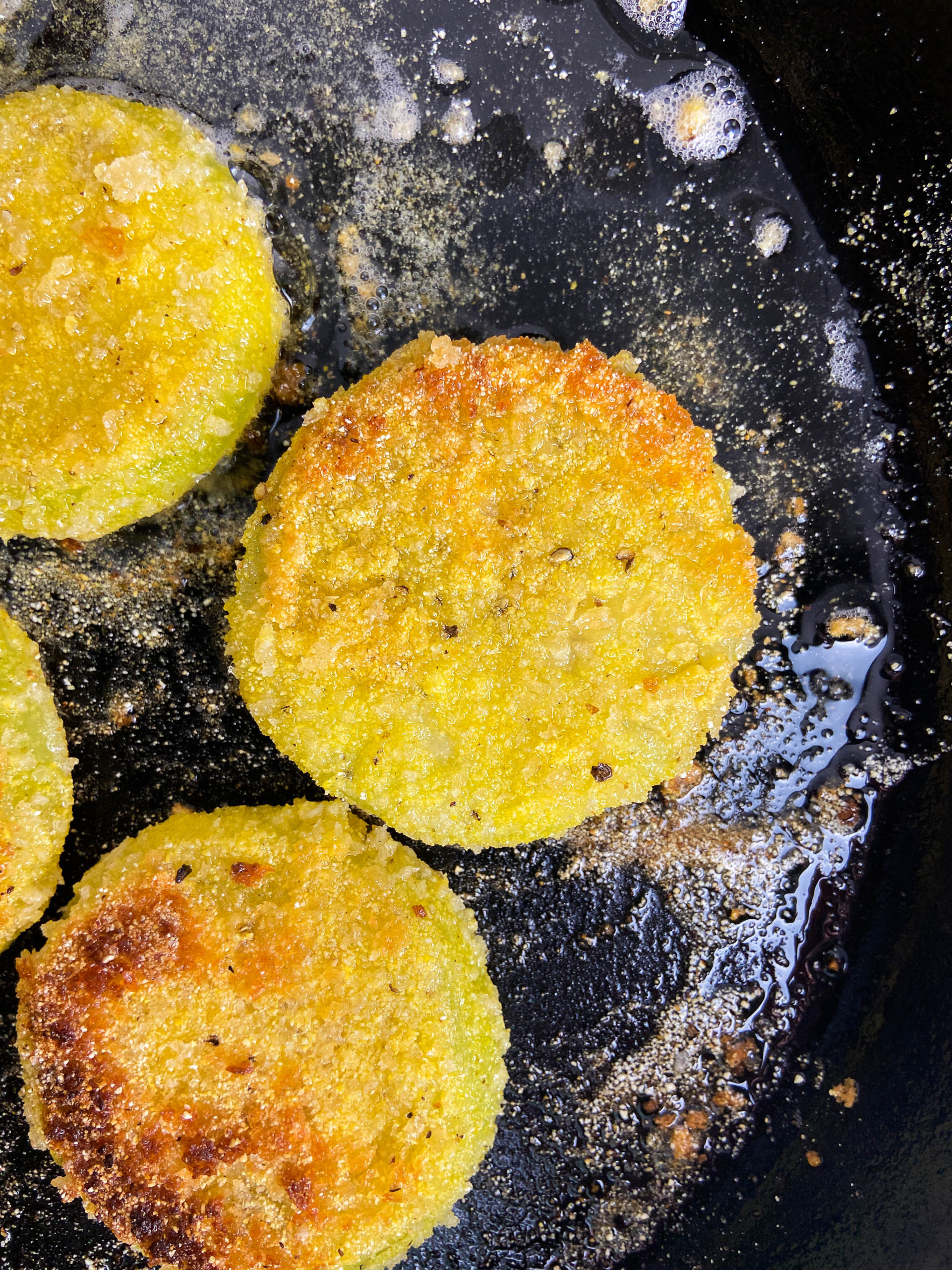 STEP #4: Assemble the sandwiches. Butter one side of two pieces of bread bread, place cheese on the non buttered side, top with two fried green tomatoes, more cheese and the other slice of bread with the buttered side facing out.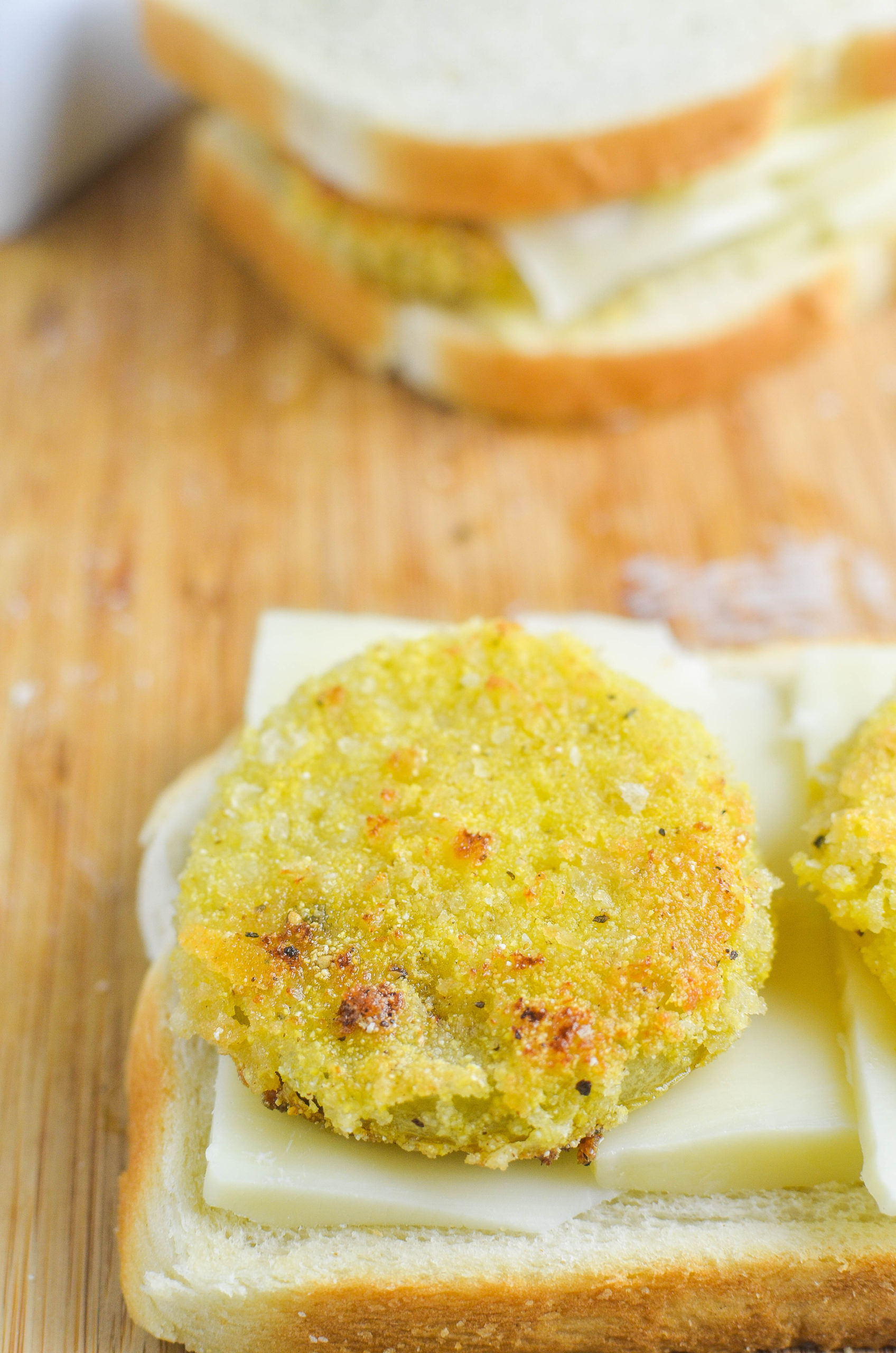 STEP #5: Cook the sandwiches until cheese is melted and bread is golden brown, about 2 – 3 minutes per side.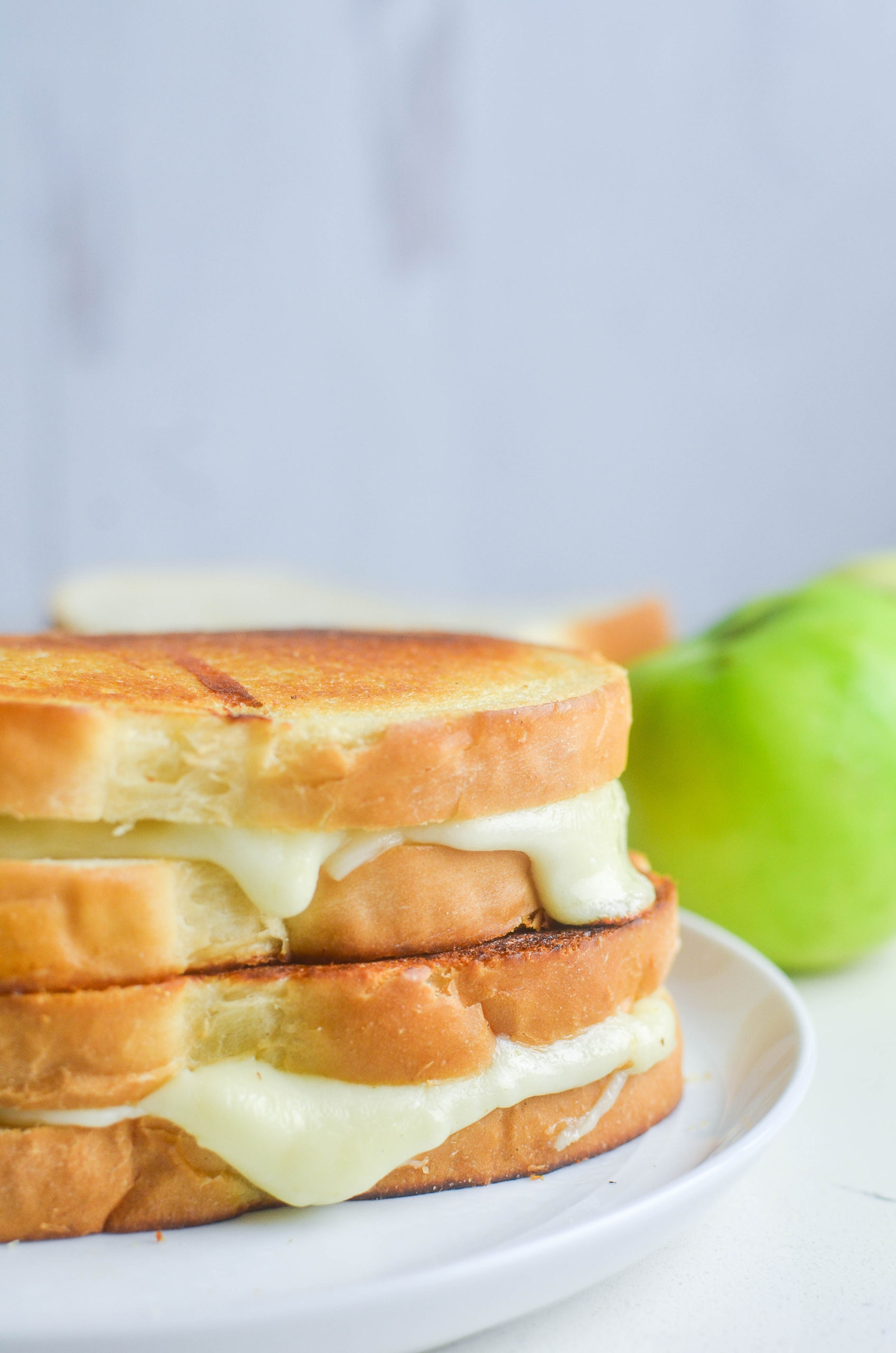 This is one of my absolute favorite go-to sandwiches in the summer. Served with a side of jojo potatoes, it doesn't get much better!
If you loved this fried green tomato grilled cheese, you'll love these other green tomato recipes:
Fried Green Tomatoes with Dipping Sauce
Green Tomato and Vidalia Onion Gratin from Food Network
A fan of grilled cheese sandwiches? I've got you covered!
Pot Roast Sourdough Grilled Cheese
Jalapeño Popper Grilled Cheese
Note: This recipe was originally posted in 2011. It was updated with new photos, step by step photos and nutrition information in 2020.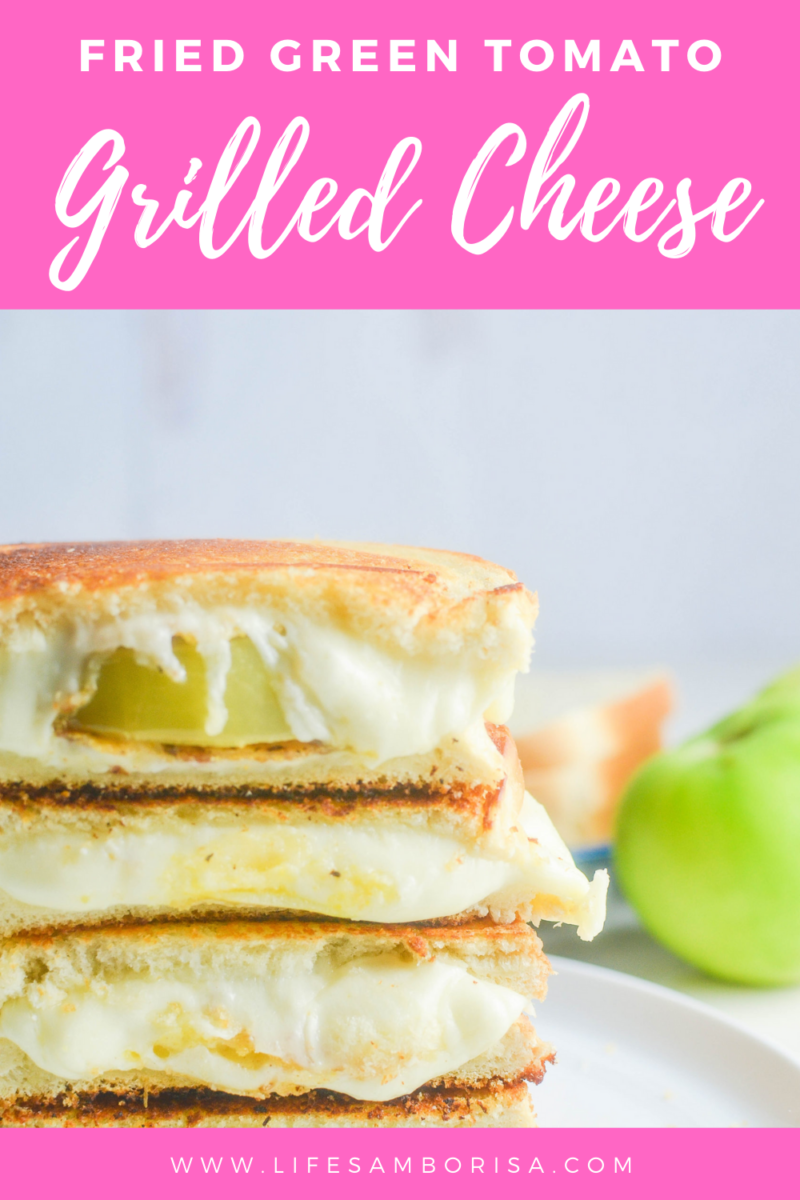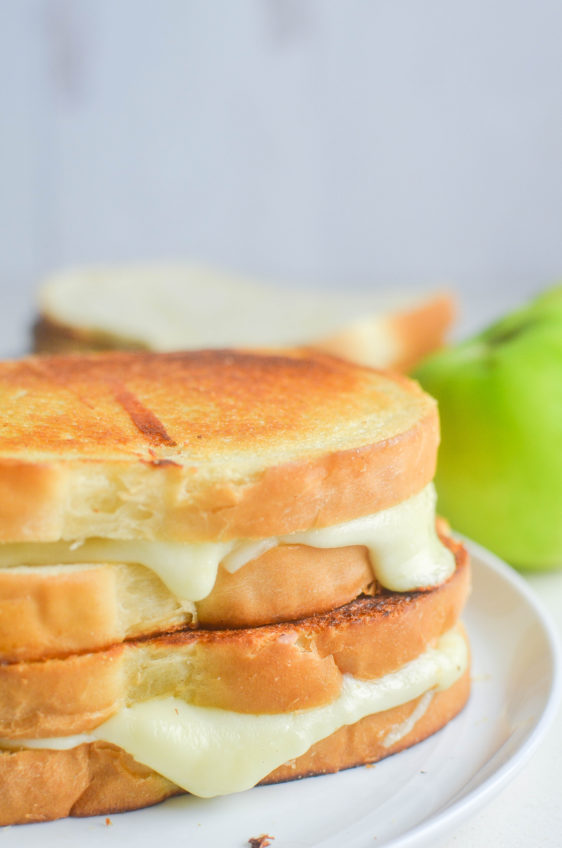 Fried Green Tomato Grilled Cheese
This Fried Green Tomato Grilled Cheese takes your grilled cheese to the next level. Perfectly toasted and loaded with mozzarella and fried green tomatoes.
Ingredients:
2

– 3 medium to large green tomatoes

sliced ¼ inch thick

Kosher salt and fresh cracked pepper

½

cup

flour

2

large eggs

beaten

1

cup

panko bread crumbs

1

cup

yellow cornmeal

Oil for frying

2

tablespoons

butter

softened

8

slices

sourdough bread

4

ounces

mozzarella cheese

sliced
Season the green tomatoes liberally with salt and pepper on both sides.

Set up an assembly line with the flour, eggs and panko. Dip a tomato into the flour, then into the egg and then press into the panko until well coated. Set aside and repeat until all tomatoes are coated.

Heat 1/2 inch of oil in a pan over medium-high heat. Drop a couple of panko crumbs into the oil and once they sizzle the oil is hot enough. Fry the tomatoes in batches until golden brown, about 2 minutes per side. Transfer to a paper towel lined plate and sprinkle with kosher salt. Repeat until all tomatoes are fried.

To assemble one sandwich: butter one side of 2 slices of bread, place mozzarella on the bread, place two tomatoes on top followed by another slice of mozzarella and the other slice of bread.

Place sandwich in non-stick pan over medium heat and cook until bread is golden and cheese is melted, 2 – 3 minutes on each side. Serve immediately.
Nutrition facts for estimation purposes only.
Calories:
881
kcal
Carbohydrates:
95.3
g
Protein:
27.2
g
Fat:
44.5
g
Saturated Fat:
11.8
g
Cholesterol:
123
mg
Sodium:
1028
mg
Fiber:
6.1
g
Sugar:
6.2
g
Keywords:
entree, Food, Fried Green Tomatoes, grilled cheese, grilled cheese sandwich, Recipe, sandwich, Vegetarian