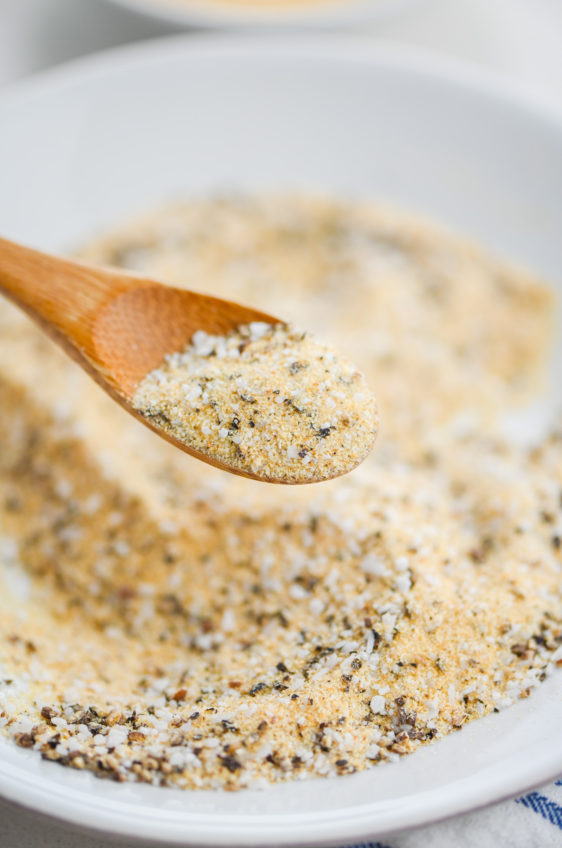 Garlic Pepper Seasoning
Jump to Recipe
Garlic Pepper Seasoning is a classic seasoning blend that works in many dishes. Sprinkle on beef, chicken, pork, seafood and potatoes.
When you're in the spices aisle at the grocery store you'll see plenty of seasoning blends. Blends that will add flavor to chicken, beef, pork, seafood. Just about everything. And while you can quickly grab one of these blends to add flavor to your next dinner, you also can use some of the herbs and spices you already have on hand to make your own homemade seasoning blends. It's really easy!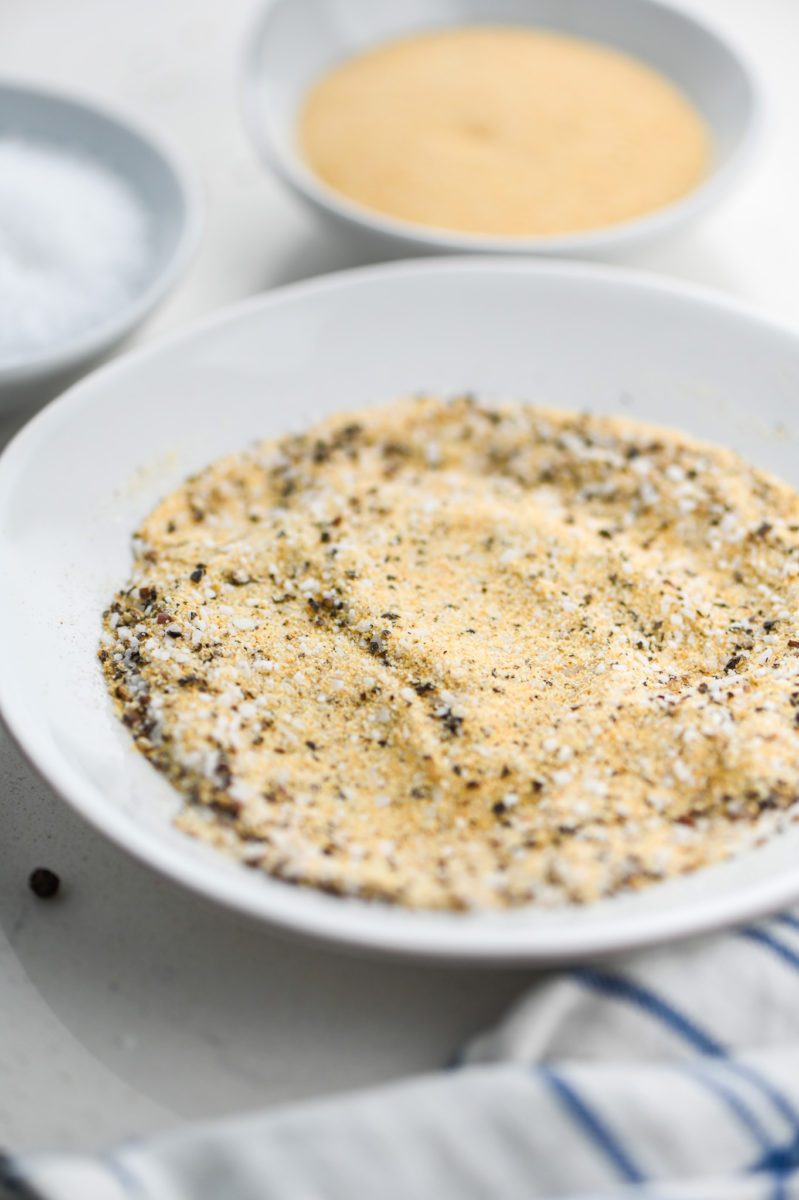 Take this Garlic Pepper Seasoning. This is one of my go to seasoning blends. It is a simple seasoning blend of three spices that works well with so many different things. I love adding it to french fries. I will use it as a simple seasoning blend before I grill my favorite steak or burgers. It's simple, easy and adds so much flavor.
Let's talk about the 3 ingredients that you'll need to make it
Garlic Pepper Seasoning Ingredients:
Unlike some of the other garlic pepper seasoning recipes you'll find online, this one only has 3 ingredients and you probably have all of them on hand.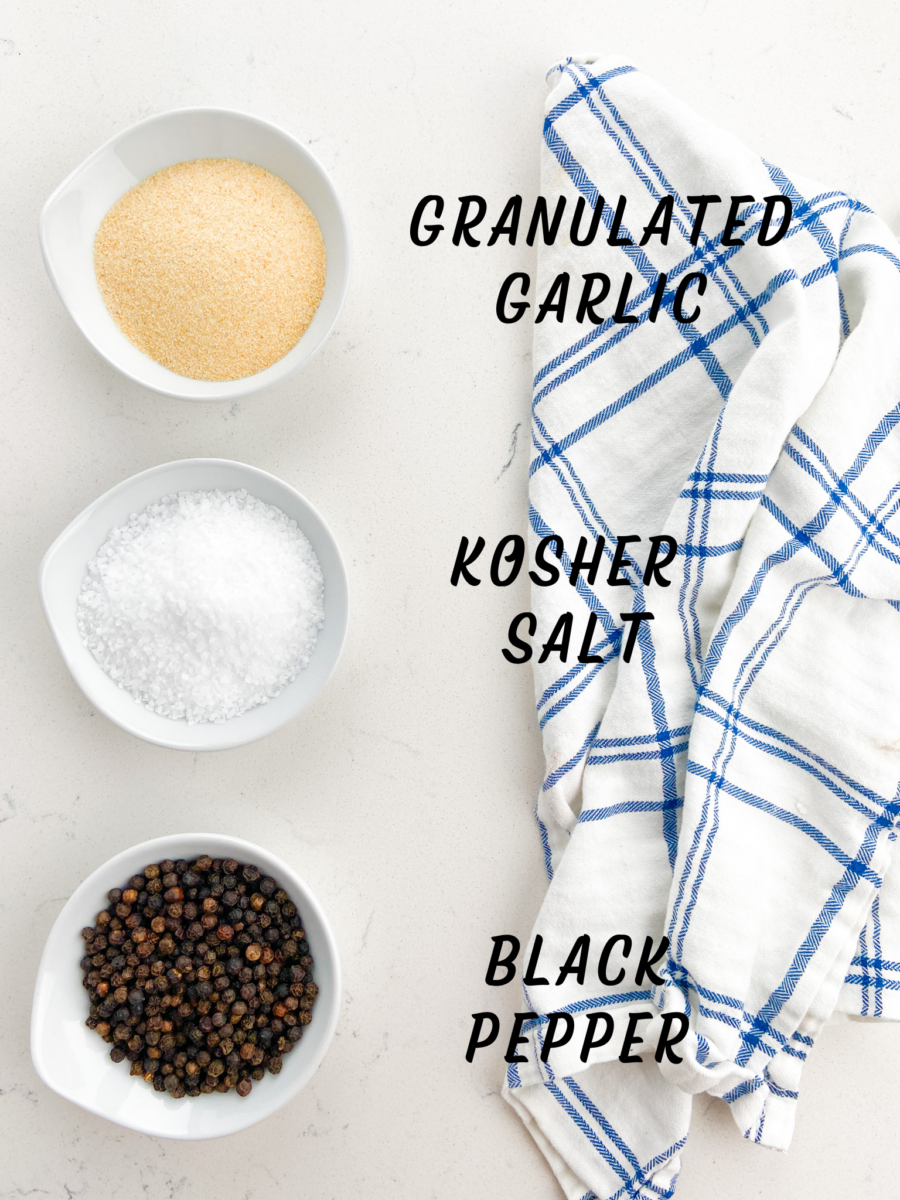 KOSHER SALT: I prefer to use kosher salt, as opposed to iodized salt, when I am making seasoning blends because I like the coarse texture that it adds.
BLACK PEPPER: Like the kosher salt, we're going for texture here so I prefer to grind the black pepper when I make seasoning blends. In addition to the texture, freshly ground black pepper is going to have better flavor than pre-ground pepper.
GRANULATED GARLIC: When it comes to seasoning with garlic, I love using granulated garlic. Unlike garlic powder, it doesn't cake together and it won't add salt like garlic salt would. If you don't have granulated garlic for this recipe you can substitute garlic powder.
How to make Garlic Pepper Seasoning:
Making garlic pepper seasoning could not be easier. Simply combine all of the ingredients together and you're good to go!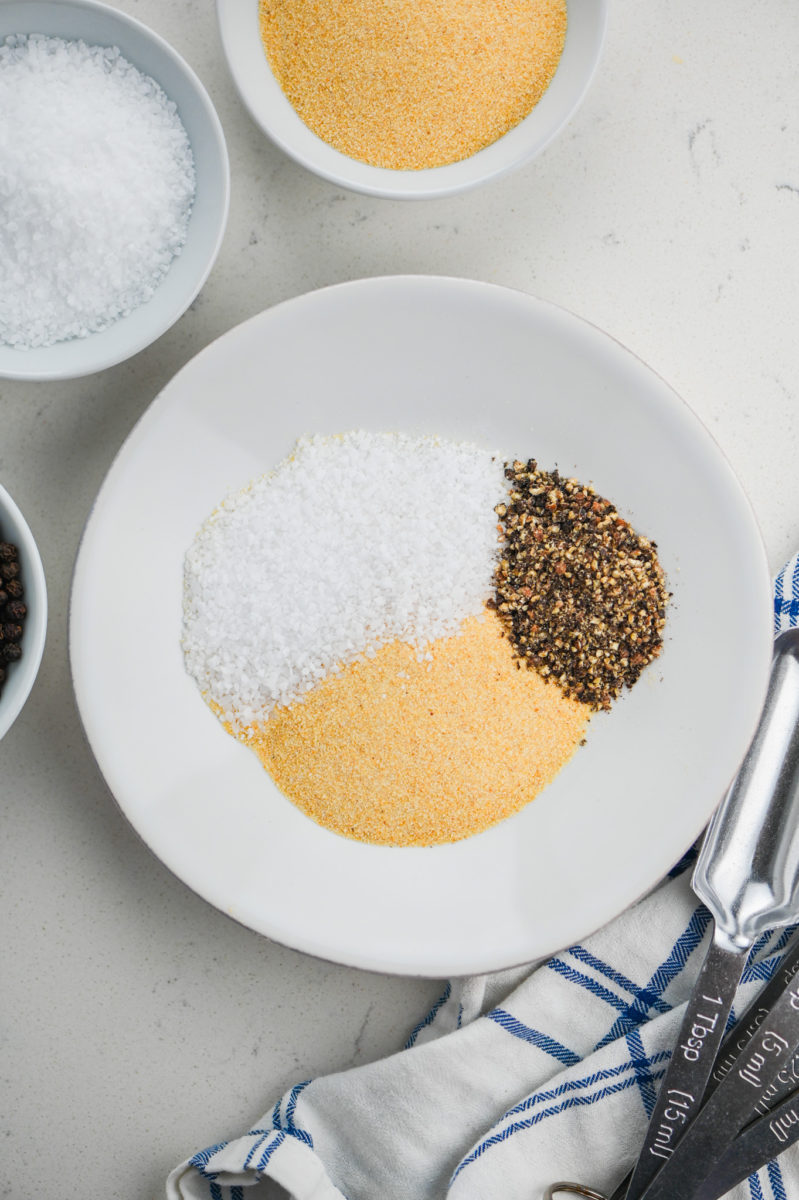 Storage and Leftovers:
Keep garlic pepper seasoning in a jar in a cool dry place. It will keep for several months before it starts to lose it's flavor.
See how easy it is! Now you're ready to use this Garlic Pepper Seasoning as an all purpose seasoning in just about any savory recipe. Whether you're making chicken, beef, pork, seafood or veggies, this will be your new go – to seasoning.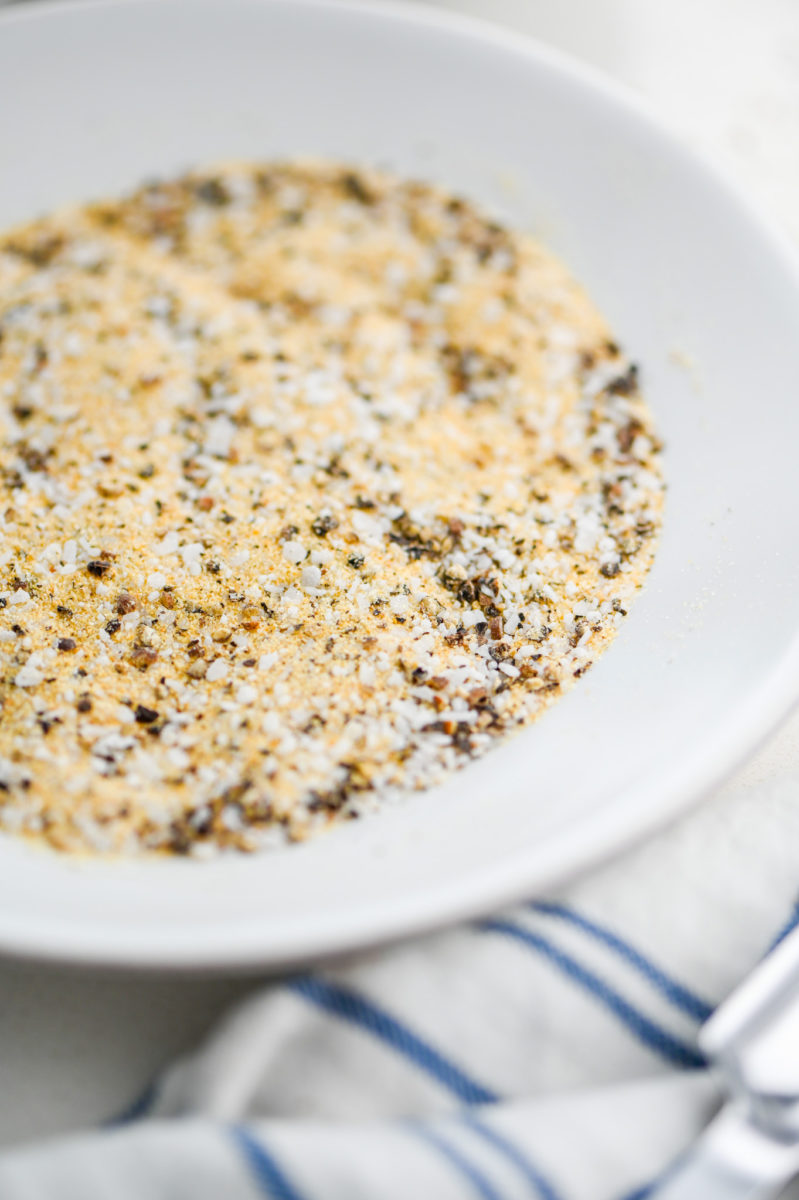 Want to make more of your own seasoning blends? Check these out!
Homemade Curry Powder is perfect for your next batch of Chicken Curry.
Taco Seasoning is a must for your next taco night!
This homemade steak seasoning will have your steaks tasting better than those at the best steakhouse in town!
And if you want to spice things up, you've got to make some DIY Cajun Seasoning!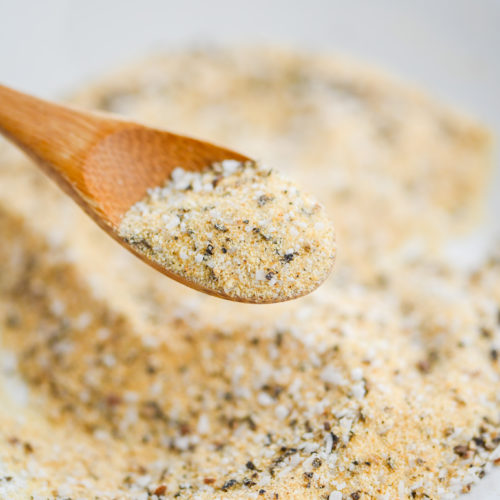 Garlic Pepper Seasoning
Garlic Pepper Seasoning is a classic seasoning blend that works in many dishes. Sprinkle on beef, chicken, pork, seafood and potatoes.
Combine all ingredients together. Mix well.

Store in an airtight container and use within a few months for the best flavor.
Nutrition facts are for the seasoning blend alone and for estimation purposes only.
Calories:
3
kcal
Carbohydrates:
1
g
Protein:
1
g
Fat:
1
g
Saturated Fat:
1
g
Polyunsaturated Fat:
1
g
Monounsaturated Fat:
1
g
Sodium:
1163
mg
Potassium:
14
mg
Fiber:
1
g
Sugar:
1
g
Vitamin A:
2
IU
Vitamin C:
1
mg
Calcium:
3
mg
Iron:
1
mg
Keywords:
seasoning blend, spices