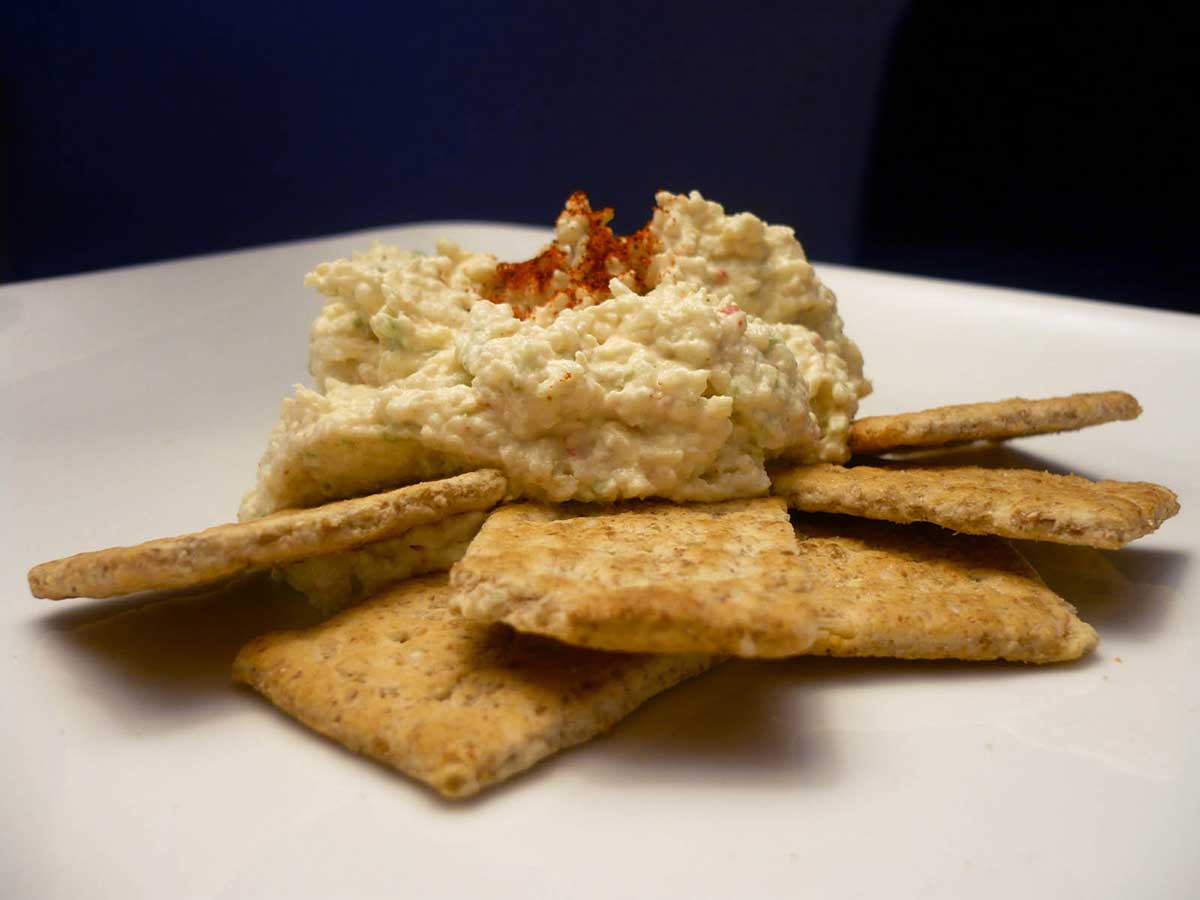 Jalapeno Crab Dip
As I have mentioned before, I love dips, all kinds of dips. I think they are the perfect appetizer for parties, they are easy to make and can feed several people. With the holiday season upon us I set out to create a new dip. I came up with this spicy, creamy crab dip that is served chilled.The trick is to let it chill for about an hour or two to let the flavors meld.  I served it with crackers, Tasty Little Crackers Original 7-Grain to be exact, but it would also work well on raw vegetables, or maybe even some toasted sour dough.
Jalapeno Crab Dip Recipe
Ingredients:
6 oz imitation crab (you can use the equal amount of fresh crab or canned crab), chopped
1/4 cup diced onion
1 jalapeno, seeded and diced
8 oz cream cheese cubed and softened
1/2 teaspoon salt
1/2 teaspoon granulated garlic
1/2 teaspoon lemon juice
1/2 teaspoon paprika,
1/2 teaspoon white pepper
Instructions
1
Combine all ingredients in a food processor and pulse about 10 times.

2
Transfer dip to a serving bowl and chill for 1-2 hours. Stir before serving.

3
Serve with crackers, raw vegetables, or toasted bread.