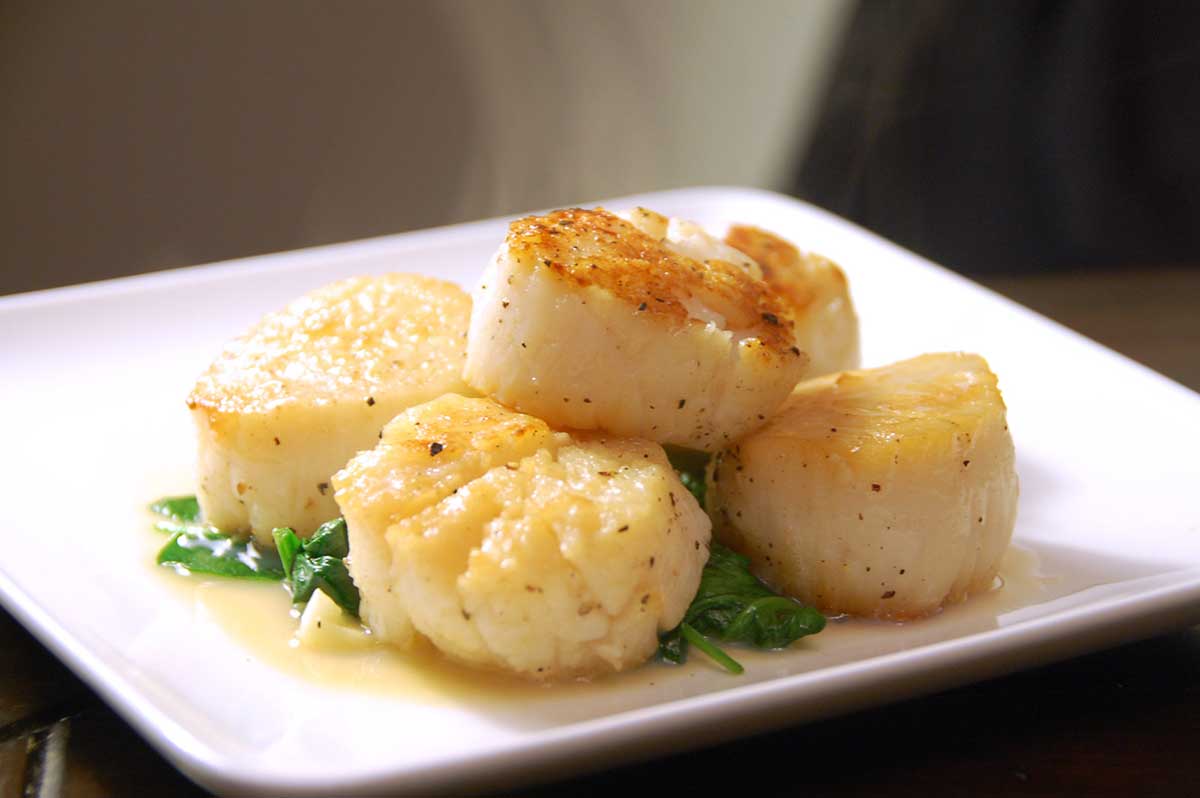 Pan Seared Sea Scallops
This is a very simple, classic way to prepare scallops. First I sprinkled them with kosher salt and pepper, then seared them in a hot skillet and finished with a little butter. I served them over sauteed spinach for dinner last night and it was to die for.
I also served these with simple roasted red potatoes.
Pan Seared Sea Scallops Recipe
Ingredients:
10 jumbo sea scallops
2 tablespoons of olive oil (or enough to lightly coat the bottom of the pan you are using)
Kosher salt and pepper
1 tablespoon of butter
Instructions
1
Place scallops between two paper towels and gently pat dry. (Note: It is very important that they are dry so they don't steam when you cook them.) Season both sides with salt and pepper.

2
In a skillet large enough to fit all of the scallops without over crowding them, heat oil over medium-high heat. Once the oil is hot, lay the scallops in gently. Cook 4 minutes per side. (Note: Non-stick pans aren't the best for this, I used a cast iron skillet. You may notice the scallops sticking, just be very gentle with them they will pull up).

3
Once your scallops are cooked, reduce the heat to medium, add the butter to the skillet. As it melts spoon it over the scallops. Remove the scallops to a platter.