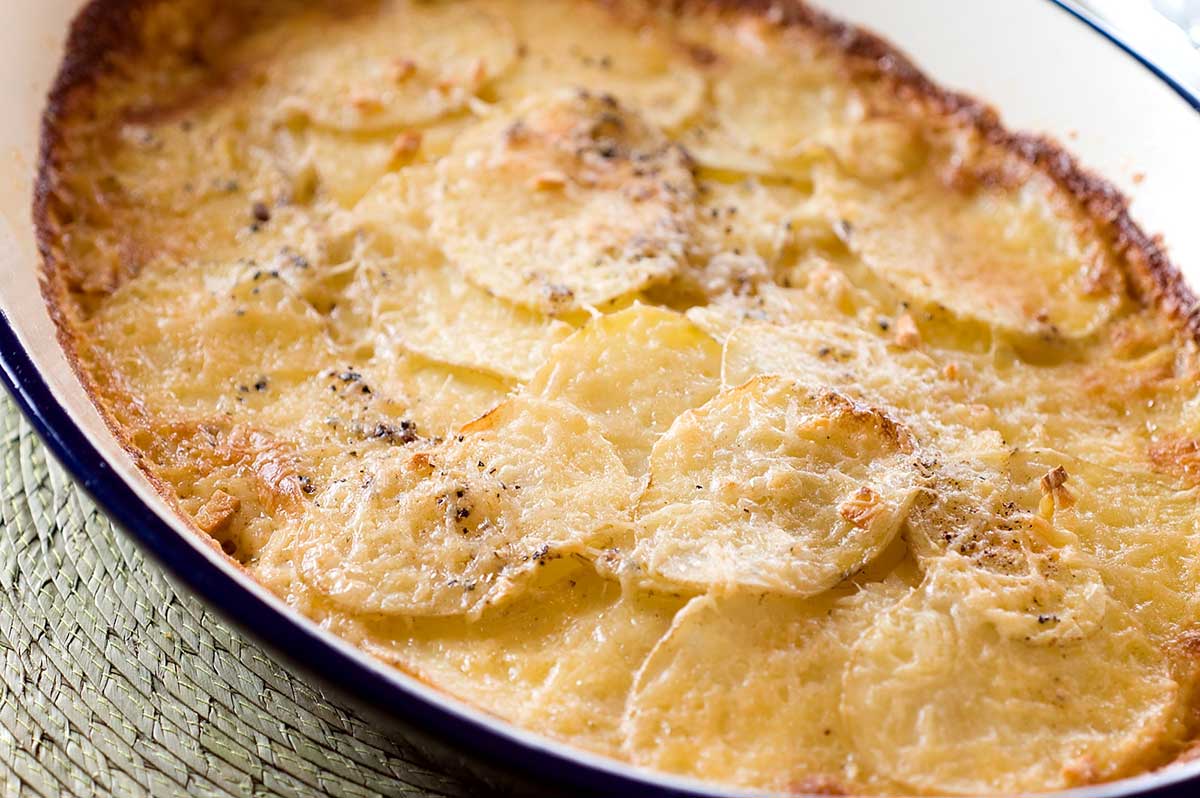 Scalloped Potatoes
There were a few things that were pretty standard on the Easter table in my home growing up. Ham was always one of them. The other was scalloped potatoes. I must admit, as a kid, I was pretty firm in my position in the mashed potato camp and scalloped potatoes were not my favorite. However, growing up and marrying a man who happens to love scallop potatoes has changed my tune a bit. They are pretty darn good. The potatoes, the cheese, the nutmeg, oh and the heavy cream doesn't hurt either I suppose.
I used to not be able to tell the difference between scalloped potatoes and au gratin potatoes. To me they always tasted the same. In actuality au gratin potatoes are cheesy and scalloped potatoes are in a simple cream sauce. Because these potatoes have a little cheese I guess they are kind of some where in the middle. But oh what a delicious middle it is.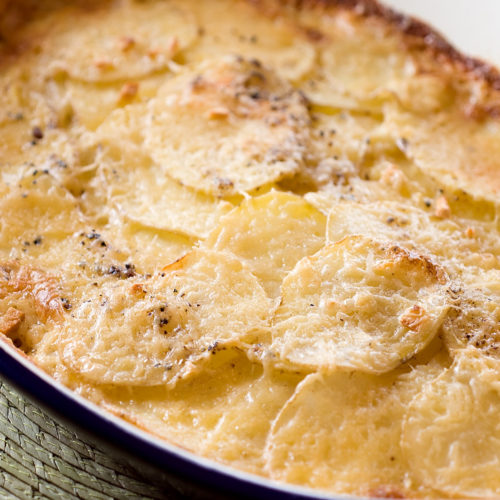 Scalloped Potatoes
Scalloped potatoes with heavy cream, cheese and garlic. Hello Easter.
Ingredients:
3

medium yukon gold potatoes

about 1 1/2 pounds, sliced into 1/8 inch slices

2

tablespoons

butter

cut into pieces

2

cloves

garlic

minced

1 1/4

cup

heavy cream

1/4

teaspoon

ground nutmeg

1/4

teaspoon

black pepper

1/4

teaspoon

kosher salt

1/2

cup

freshly grated romano cheese
Preheat oven to 350 degrees.

Butter a large casserole dish. Place one layer of potatoes, overlapping in the bottom of the prepared dish. Sprinkle one tablespoon of the diced butter over the top. Sprinkle 1/2 of the minced garlic over the top. Top with 1/2 of the romano cheese.

Heat heavy cream, nutmeg, black pepper and salt in a pot over medium heat. Once hot, but not boiling, pour half of the sauce over the top of the potatoes. Layer the remaining potatoes, butter and garlic over the top. Pour the remaining sauce over the top. Cook for 35 minutes or until potatoes are tender and edges are bubbly. Remove from oven, top with remaining cheese. Cook for 10 more minutes, turn on the broiler and broil for 2 - 3 minutes or until the top is golden brown. Remove from oven and let stand 5 minutes. Serve hot.
Keywords:
Easter, Food, holiday, holiday side dish, potatoes, Recipe, scalloped potatoes, side dish, Vegetarian