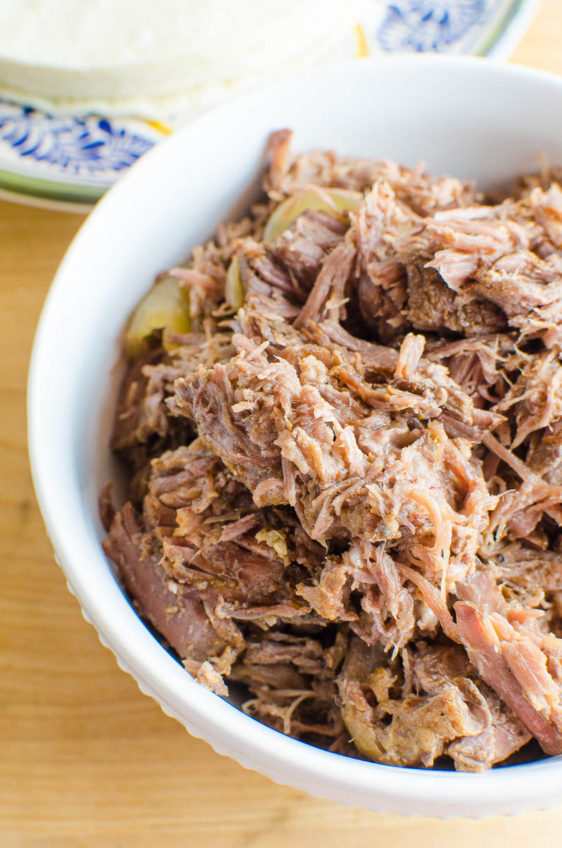 Slow Cooker Shredded Beef
Slow Cooker Shredded Beef is a great versatile recipe. Use it to make sandwiches, taquitos, enchiladas and more!
When you've got a busy week ahead, having a recipe to make for dinner that can cover dinner for multiple nights in one week is heaven sent. This Slow Cooker Shredded Beef is just that.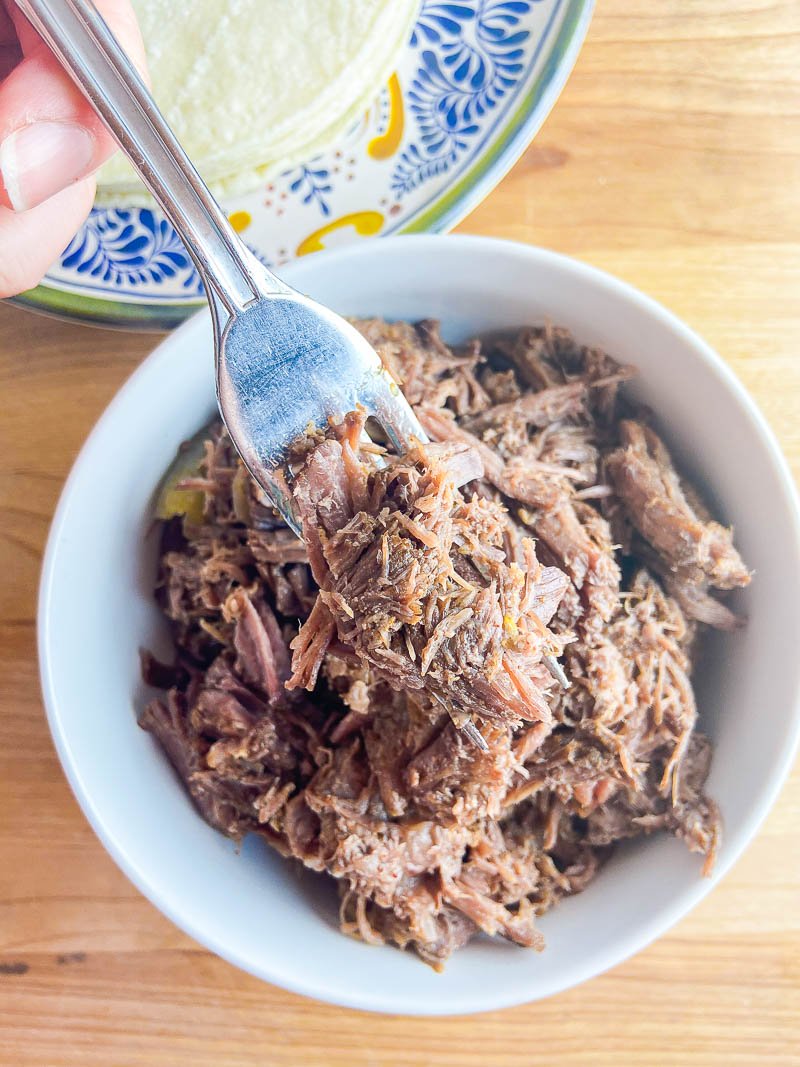 With just a few simple steps you can give this week's dinners a jumpstart.
What cut of beef is best for shredding?
When you're standing in the meat department at the grocery store, you may be a bit overwhelmed with all of the different beef cuts. For this recipe, you'll want to look for a cut labeled "Chuck roast" or "Pot Roast".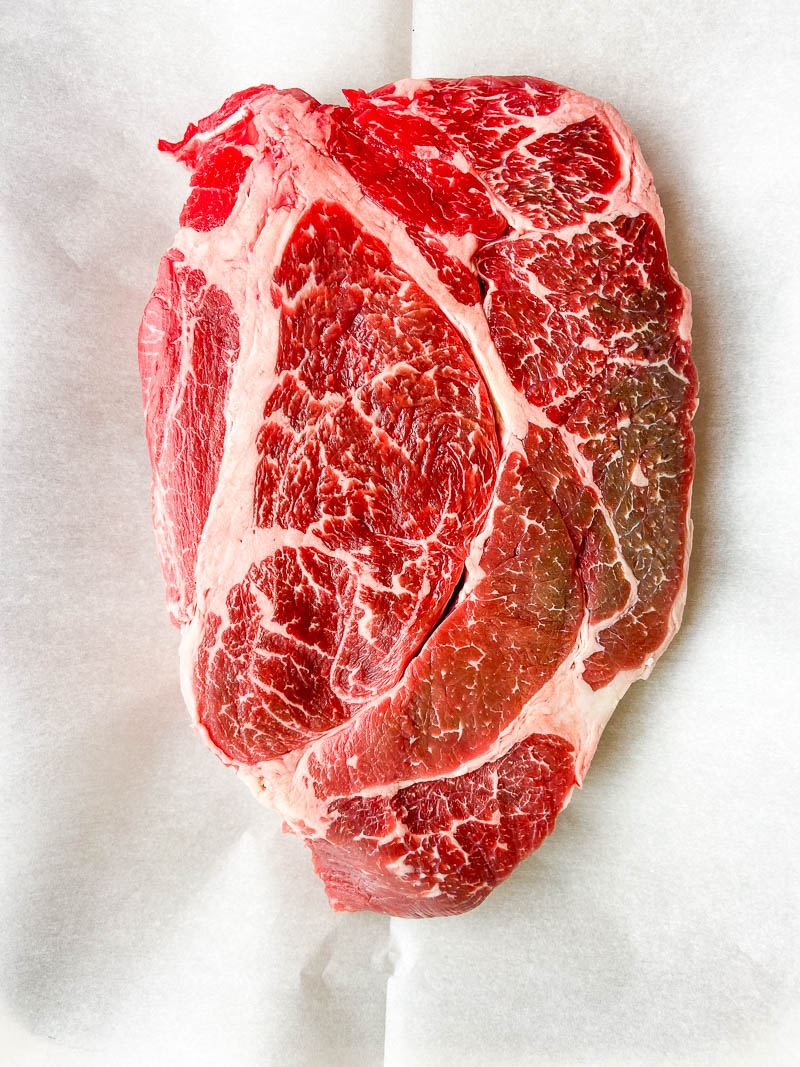 The "chuck roast" is cut from the shoulder of the cow. It has a higher fat content, that lends itself well to slow cooking. If cooked too quickly, this cut will be tough. The longer it cooks the more tender it becomes. The higher fat content also means this cut of beef packs a bunch of flavor.
How do you make crockpot shredded beef?
One of the best things about slow cooker recipes, is how easy they are. Fix it any forget it right? It just takes a handful ingredients and a few easy steps.
Step #1: Make a dry rub to season the outside of the beef. The rub for this recipe includes: salt, pepper, chili powder, granulated garlic, cumin and oregano.
Step #2: Season both sides of the chuck roast liberally with the rub.
Step #3: Heat oil in a heavy bottom pot or pan and sear beef on both sides.
DES' TIP: You can technically skip the searing step, however, I think it's worth it. The caramelization of the outside of the beef will add another depth of flavor to the final dish
Step #4: Add onions, garlic, broth and water together with the beef in slow cooker. Cover and cook on low for 8 hours. Shred.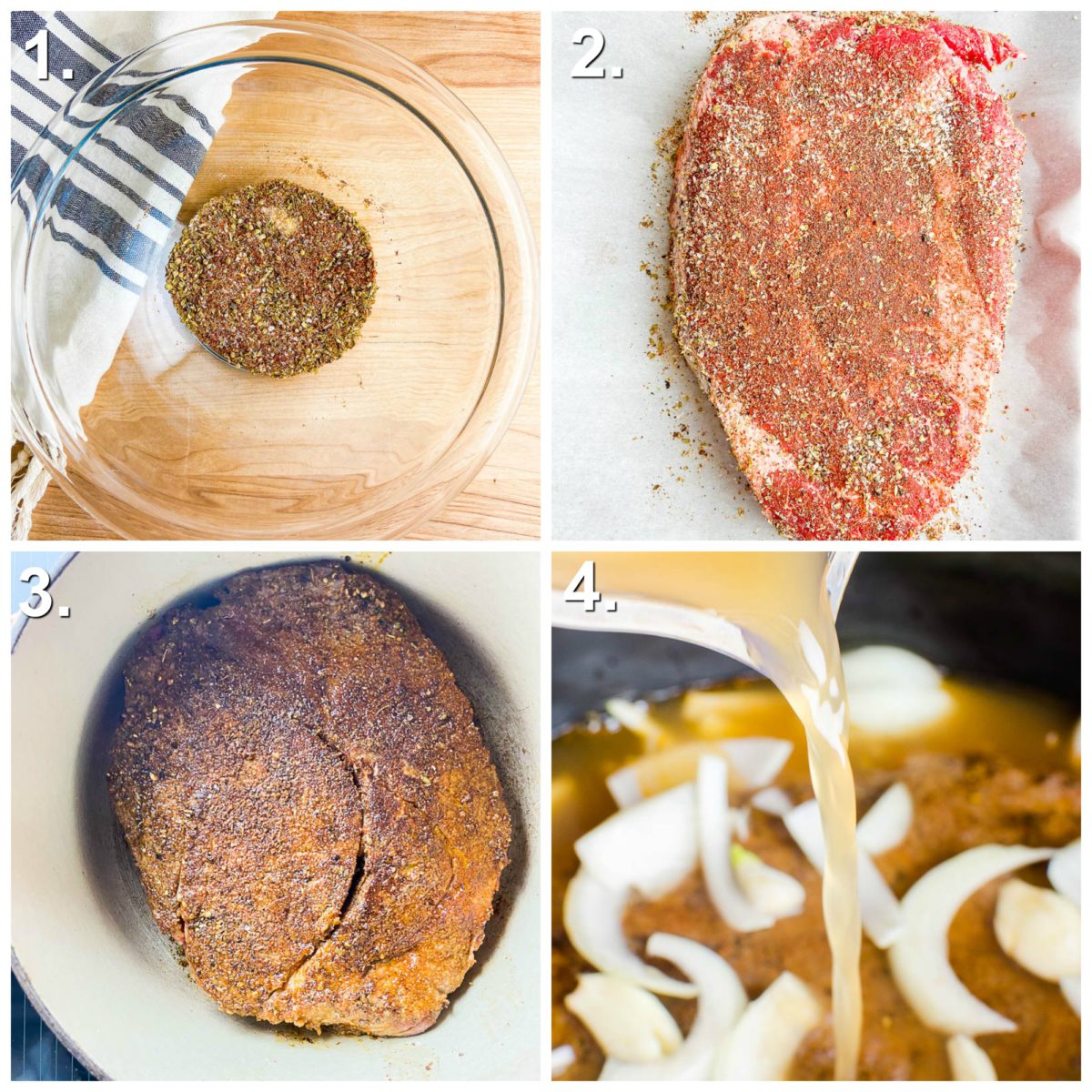 How to use slow cooker shredded beef:
The thing that I love about this recipe, and my slow cooker pulled pork recipe, is that it can be used in so many dishes.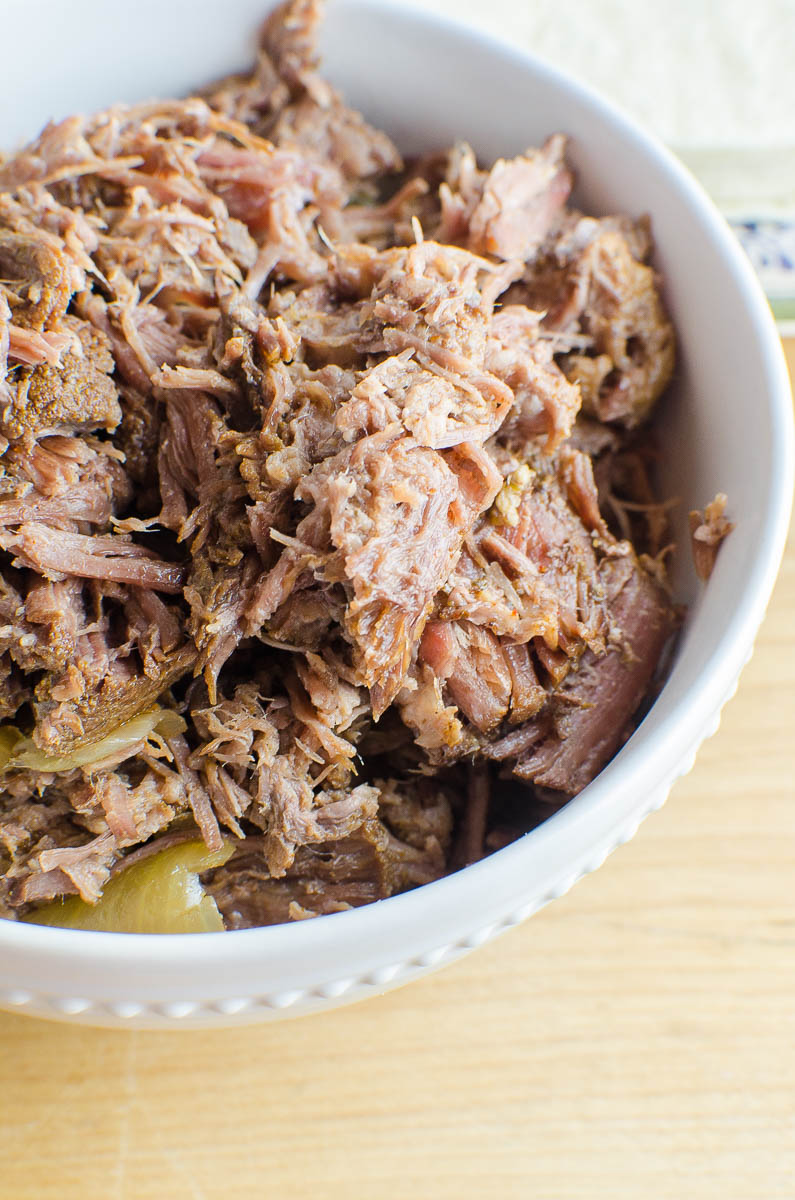 One of my favorite ways to use shredded beef is to make shredded beef taquitos or tacos.
It is also great on top of rice or pasta, salads and it makes an amazing addition to grilled cheese sandwiches.
Looking for more Slow Cooker Recipes? Here are my favorites: 
For more Beef Recipes check these out: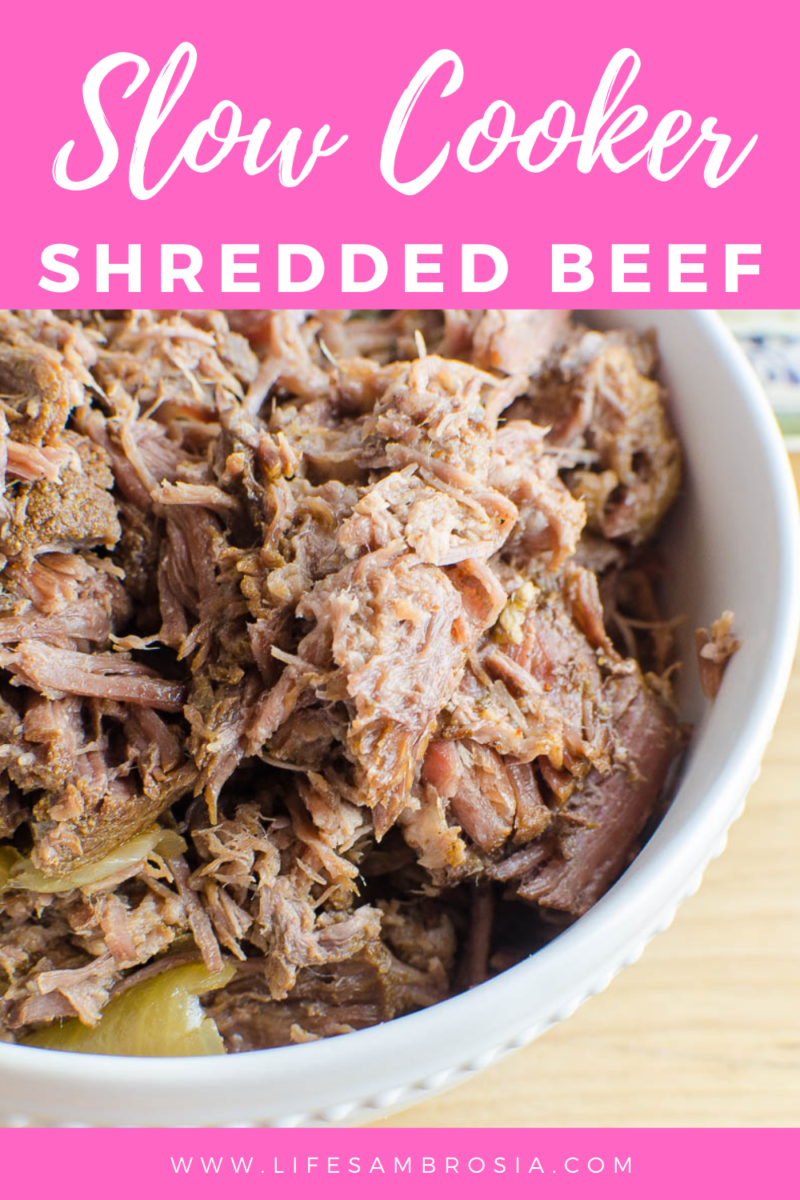 Slow Cooker Shredded Beef Recipe
Ingredients:
1 tablespoon salt
1 teaspoons pepper
1 teaspoon chili powder
1 teaspoon granulated garlic
1 teaspoon cumin
1 teaspoon oregano
1 (3.3 pound) beef roast
1 tablespoon olive oil
3 cups beef broth
2 cups water
1 onion quartered
3 garlic cloves
Instructions
1
In a bowl mix together salt, pepper, chili powder, granulated garlic, cumin and oregano.

2
Rub mixture all over beef roast to completely coat.

3
In a large pan heat olive oil. Brown roast on all sides, about 5 minutes per side.

4
Place in slow cooker. Add onion and garlic. Pour in water and beef broth. Cover and cook for 8 hours.

5
Remove from slow cooker and shred.
Notes
Nutrition facts for estimation purposes only.
Nutrition information
Calories: 517 , Total Fat: 18.8g , Saturated Fat: 6.4g , Cholesterol: 223mg , Sodium: 1716 , Carbohydrates: 3.6g , Fiber: 0.8g , Sugar: 1.7g , Protein: 78.6g