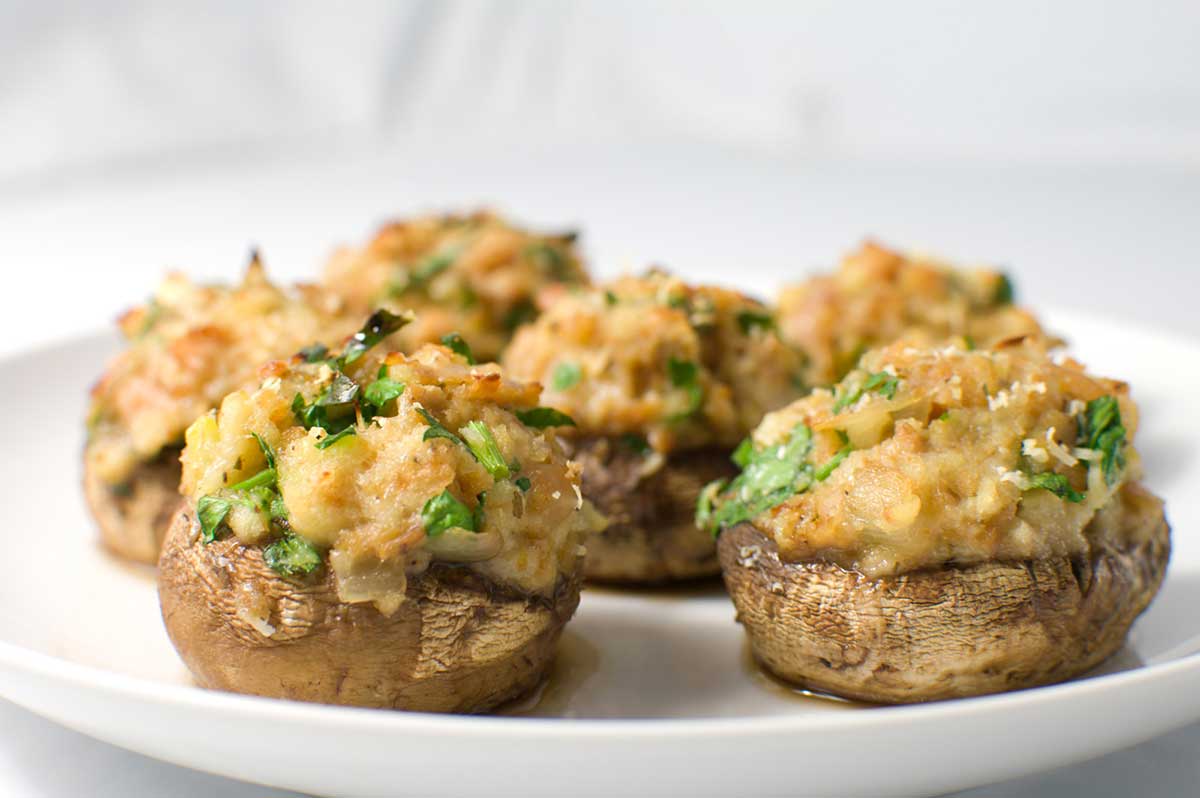 Stuffed Mushrooms
If you've been following my blog, or just browse around you will notice that I like to try things at restaurants and recreate them at home. This recipe for stuffed mushrooms is no different. Stuffed mushrooms are pretty popular and can be found on many restaurant menus, for these I was inspired by the stuffed mushrooms on the menu at the Olive Garden. Large button mushrooms are stuffed with a savory mixture of clams, breadcrumbs, Parmesan cheese and sauteed onions and garlic, before they are baked to perfection.
If you have ever ordered these at the Olive Garden then you probably have noticed that the server brings them to you with the warning "THE DISH IS HOT!" and that is because the small dish that the mushrooms are in is the same dish that they were baked in. With that said, I have made these a few different times now and served them both in the dish they were baked in and in another dish,  while they do stay hot longer when you serve them in the dish they were baked in, I find that they go so fast that it's not really necessary.
Stuffed Mushrooms Recipe
Ingredients:
1 tablespoon olive oil , plus a little more for drizzling
2 cloves garlic, minced
1 shallot, minced
1 can chopped clams, reserve 1/4 cup of clam juice
1 cup fresh breadcrumbs
1/4 cup grated Parmesan cheese
1/2 teaspoon oregano
2 tablespoons chopped parsley
kosher salt to taste
6 large white button mushrooms
Instructions
1
Preheat oven to 350 degrees.

2
Heat olive oil in a small skillet. Cook shallots and garlic until soft. 2-3 minutes. Remove from heat.

3
In a bowl combine shallot and garlic mixture, chopped clams, clam juice, bread crumbs, Parmesan cheese, dried oregano, parsley and salt (if desired).

4
Using a damp paper towel, clean the mushrooms and remove the stems.

5
Stuff about 1-2 tablespoons of the mixture into each mushroom.

6
Place the mushrooms in a small baking dish. Drizzle with a little olive oil. Bake 15 minutes.

7
Turn on the broiler and broil for 2-3 minute or until the tops turn golden.