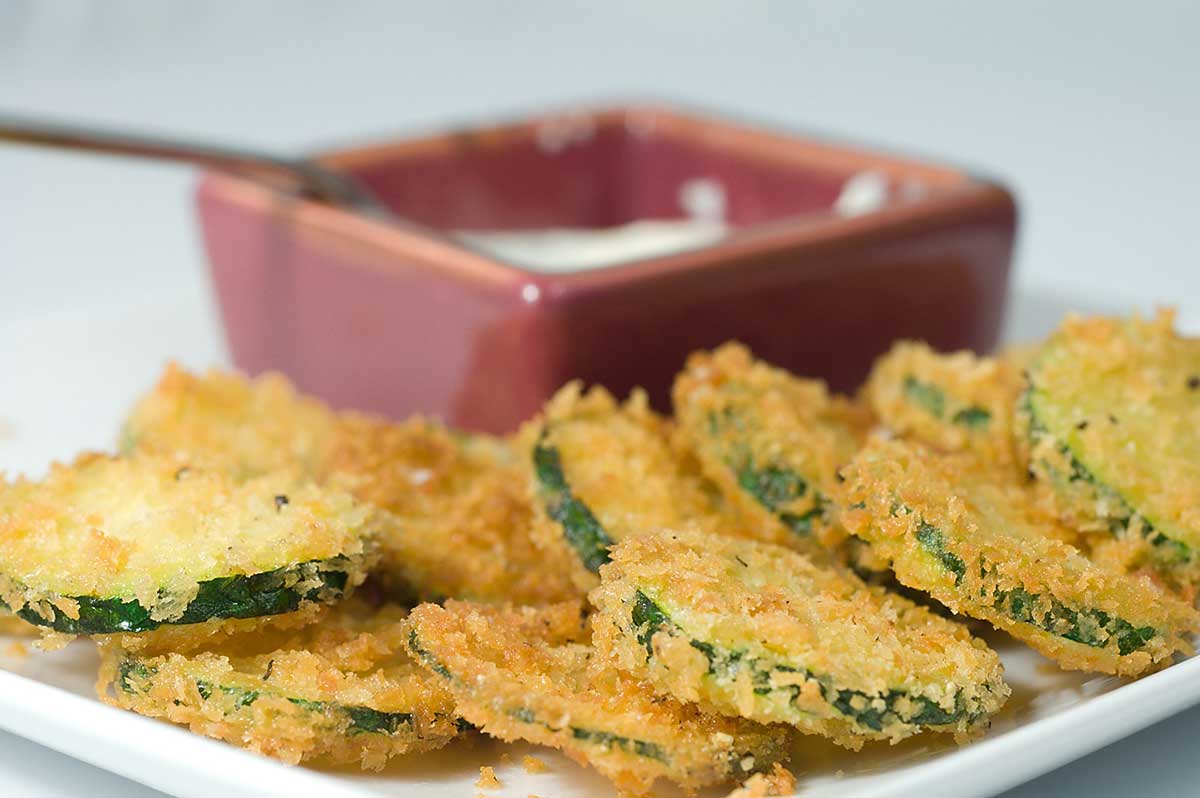 Fried Panko Crusted Zucchini
Just in time for those Christmas eve or Christmas day celebrations, I thought I would share a recipe for a quick and easy appetizer that you could make to hold your family and friends over until the big meal. Fried zucchini is one of my guilty pleasures, but I have tried multiple batters that kind of overwhelm the zucchini itself. With the use of panko in this recipe, you can still taste the zucchini and it is nice and crunchy. A quick homemade ranch dip is the perfect complement.
Fried Panko Crusted Zucchini Recipe
Ingredients:
1 cup mayonnaise
1 cup sour cream
1 teaspoon dried dill
2 cups panko bread crumbs
1 cup all purpose flour
1 egg
salt and pepper
1 teaspoon granulated garlic (Split between the panko bread crumbs and the flour)
2 zucchini, sliced
1 cup canola oil for frying
Instructions
1
Combine first three ingredients in a small bowl. Cover and chill for 20 minutes.

2
Heat oil in a 2qt sauce pan, over medium heat.

3
In a small bowl combine the flour, salt and pepper and 1/2 teaspoon granulated garlic.

4
In another bowl, beat the egg.

5
In a third bowl, combine the panko bread crumbs, salt and pepper and 1/2 teaspoon of granulated garlic.

6
Dredge the zucchini in the flour, be sure to shake any excess off. Next dip it in the egg and then the panko bread crumbs. You may need to press the zucchini into the bread crumbs in order for them to stick. Repeat until all of the zucchini is coated. You can start frying while you are completing this process.

7
When the oil is hot (I usually just drop a little bread crumbs or flour into the oil and if it starts frying I know the oil is hot), add the zucchini and fry until golden brown. About 3 minutes. Remove from heat (I like to use a skimmer) and lightly salt. Serve hot with ranch dip.