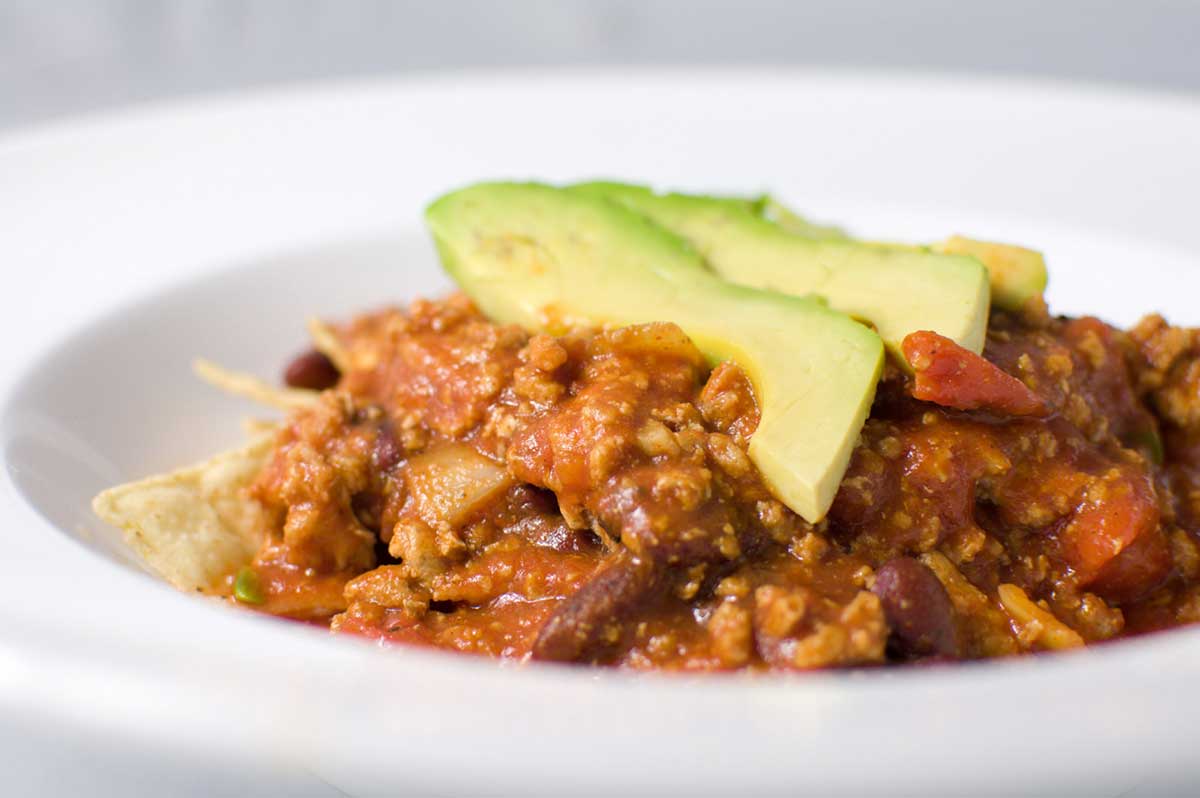 Taco Soup
It has been snowing all morning which makes me crave a nice warm bowl of soup. When the weather is like this I turn to this recipe for taco soup. It is a mixture of savory taco meat, beans and jalapenos in a rich tomato broth, served over crunchy tortilla chips. It is especially delicious when served with all the fixin's like cheese, onions and creamy avocados.
Taco Soup Recipe
Ingredients:
1 pound ground turkey (you can also use ground beef if you prefer)
3 tablespoons of taco seasoning
1/2 onion, diced
1 jalapeno, diced small
1 15 oz kidney beans, drained
1 14.5 oz can fire roasted diced tomatoes
1 15 oz can tomato sauce
1 cup of water
1 teaspoon cumin
salt and pepper as needed
tortilla chips
shredded cheddar cheese, minced onion and avocado for toppings
Instructions
1
In a large skillet over medium-high heat, brown the turkey meat. Once the meat is brown add the taco seasoning and stir to combine. Reduce the heat and simmer for five minutes.

3
Place a handful of tortilla chips in the bottom of your soup bowl and ladle some of the soup over the top of the chips. Next add the toppings of your choice.