Baked Salmon with Lemon Caper Butter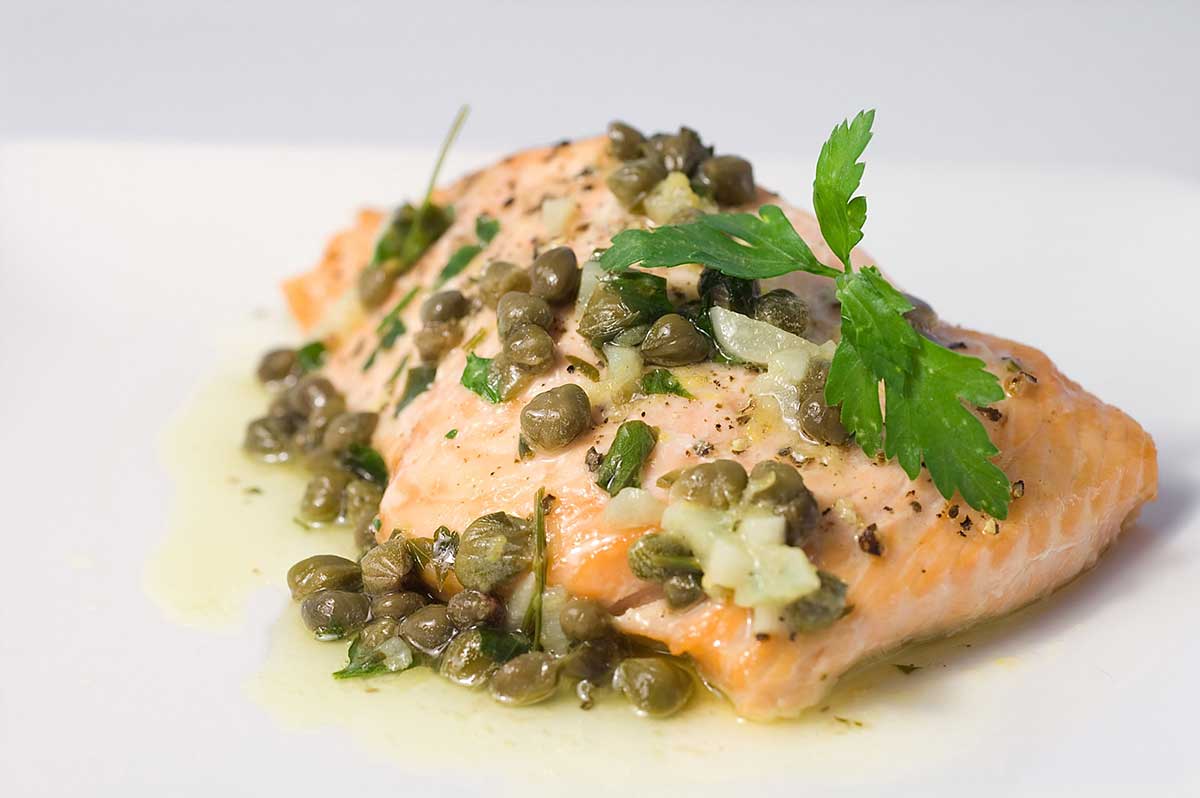 May in the Northwest means the start of salmon season and as a result wild salmon is available pretty much everywhere. So when my friend mentioned to me that I didn't have enough fish recipes on my blog, I figured now was the perfect time to do some experimenting. For this recipe, I simply seasoned salmon fillets with salt and pepper and placed lemon slices on top before baking them in the oven. Once they were perfectly cooked, I topped them with a quick lemon caper butter.
I was very tempted to use the coveted Copper River Salmon for this recipe but I couldn't bring myself to pay $30.00 a pound so I decided to go with the Wild Alaskan King Salmon, which was a little less expensive but still has a wonderful,  buttery flavor.