Biscoff and Dark Chocolate Chip Cookies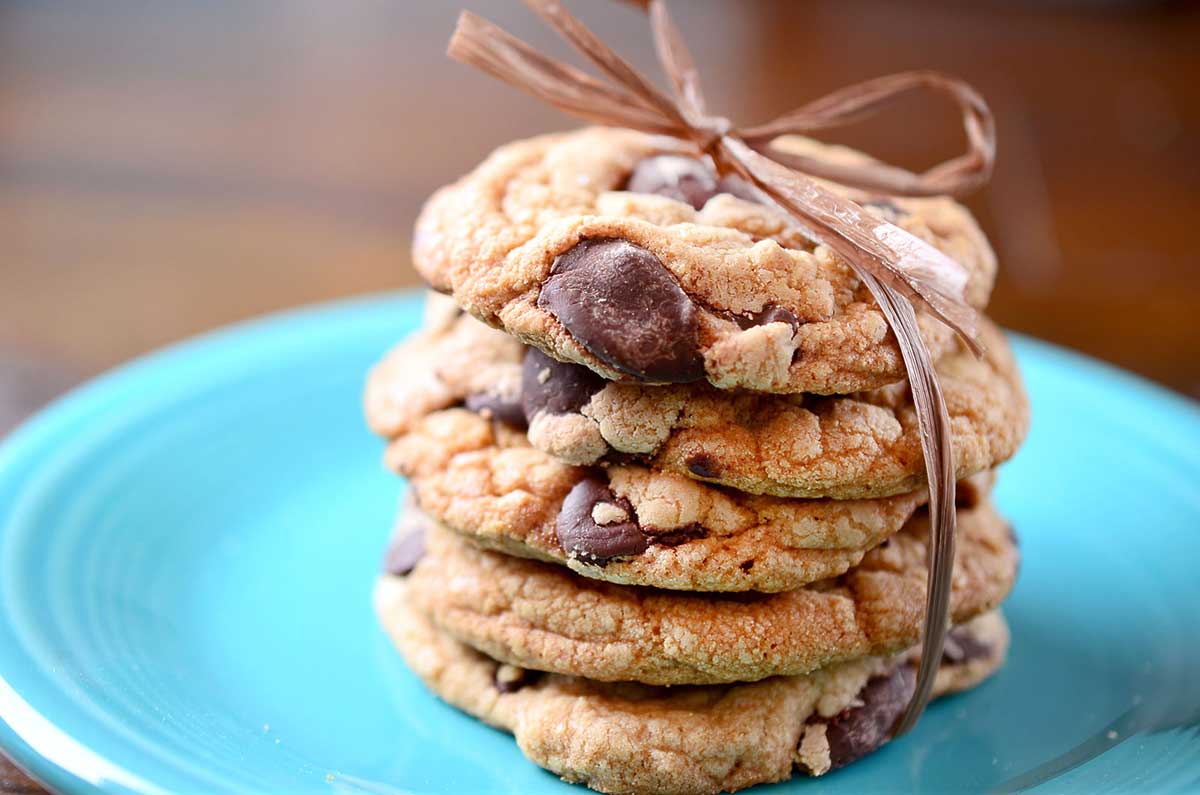 I have not been able to eat chocolate for the better part of a year. The reason? I'm still nursing Kellan and for the longest time every single time I would eat chocolate, he would break out in eczema. It took me a while to figure out that is what it was but when I did it was just a little devastating. I would try every few months to see if he could tolerate it and each time more eczema. Until a few weeks ago. Yep. I can finally eat chocolate again. These cookies are the first way I decided to enjoy it. And enjoy it I did. About 3 dozen times.
Alright, 3 dozen is a bit of an exaggeration. But not much. These are in one word: addicting. So addicting in fact that, I've made them every week since I first tried the recipe. Ryan loves them. I love them and Kellan loves them. They are chewy. Chocolaty. And Biscoffy.
What is biscoffy you ask? Well it's a word that I just made up about 30 seconds ago that means that these cookies are loaded with Biscoff spread. Luscious, creamy, dreamy Biscoff spread. It's all the loveliness of spiced Biscoff cookies but in spread form. It's heaven I tell you. Heaven.