Biscoff and Dark Chocolate Chip Cookies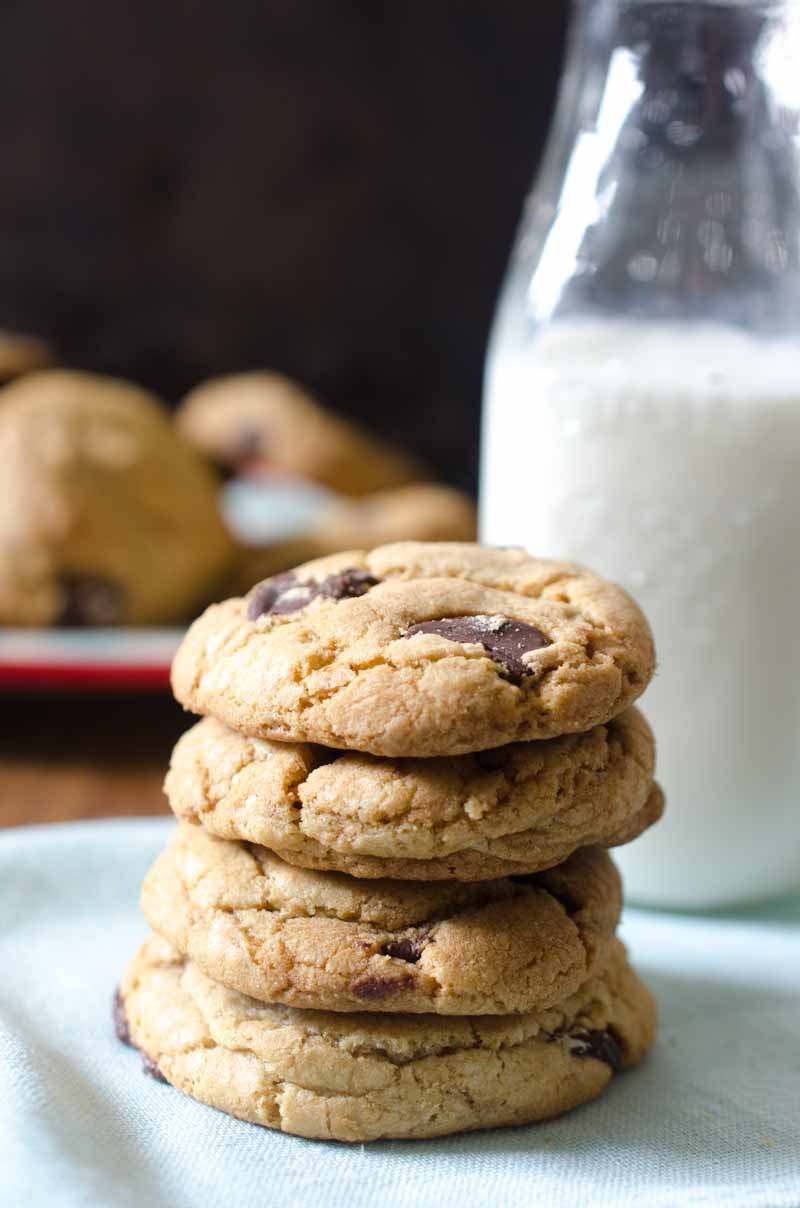 Chewy, chocolaty, Biscoff and Dark Chocolate Chip Cookies are loaded with dark chocolate chips and sweet cookie butter.
It's Monday. Monday's require cookies. Am I right?
When it comes to cookies, I must say that I am a chocolate chip kinda gal. They are classic,  they are easy to whip up on a lazy afternoon, delectable when dipped into a cool glass of milk and they are the perfect sweet snack to end the day. This recipe for Biscoff and Dark Chocolate Chip Cookies takes your traditional chocolate chip cookie and adds Biscoff cookie butter and dark chocolate chips.
And you are gonna love them.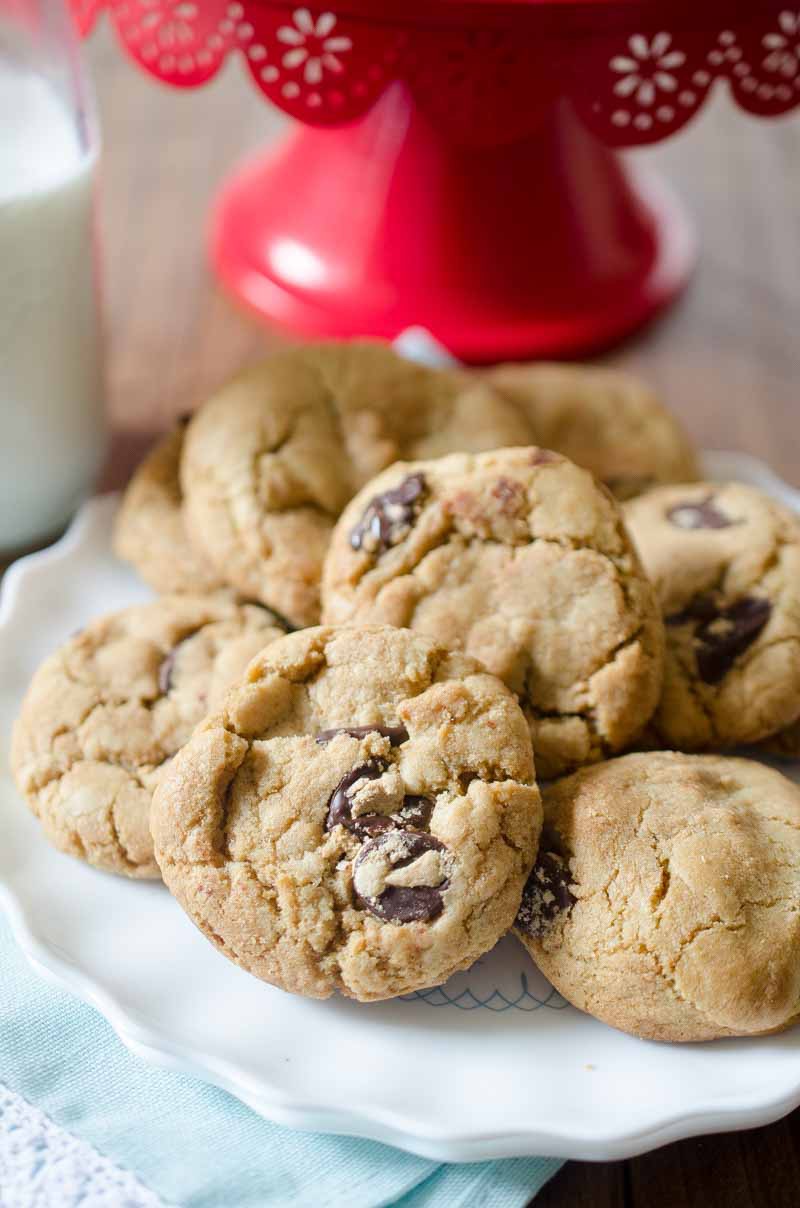 These Biscoff and Dark Chocolate Chip Cookies are in one word: addicting. This is pretty much the cookie I make now whenever I am craving cookies. Ryan loves them. I love them and the boys love them. They are chewy. Chocolaty. And the Biscoff spread adds just the right amount of  extra spice cookie flavor.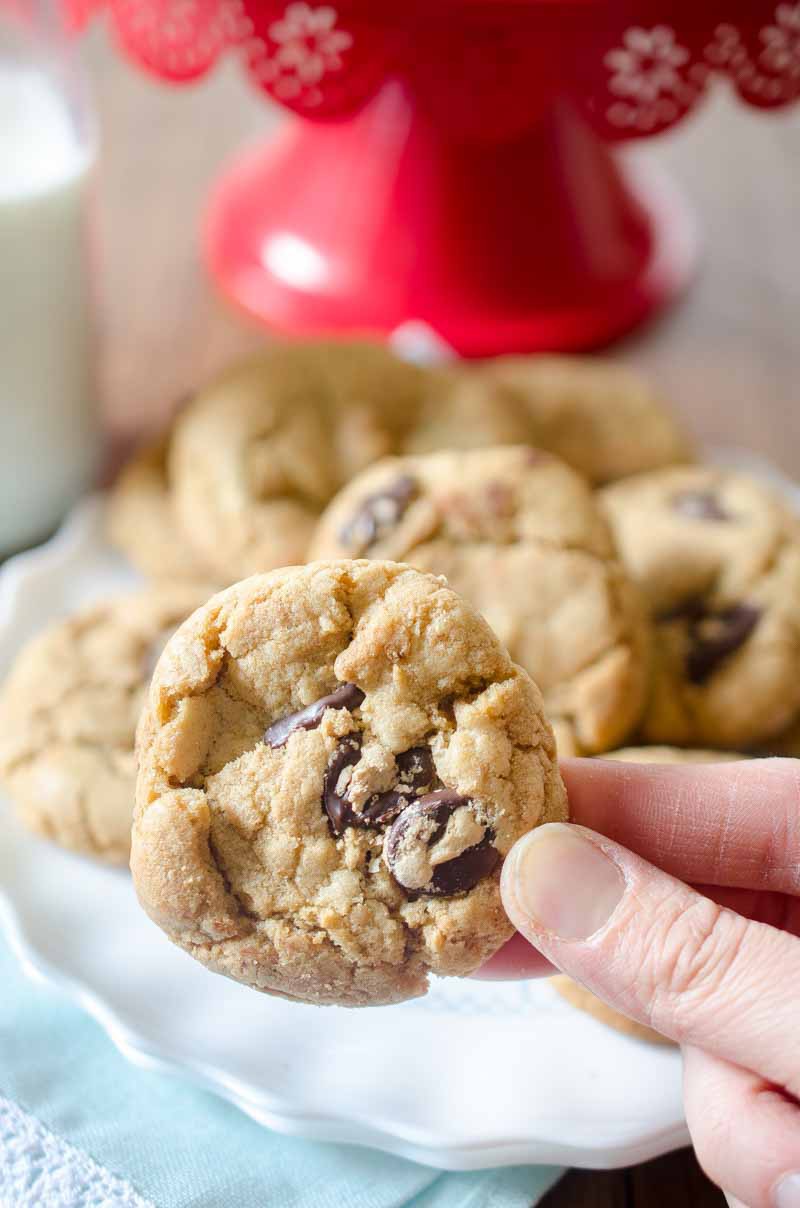 Have you had the chance to try cookie butter yet? My goodness, I can eat the stuff by the spoonful. It is SO good. The brand that I like to use most is Biscoff, which is made with Biscoff cookies. If you can't find Biscoff spread in your neck of the woods (psst I found mine at Target), you can substitute any kind of cookie butter. Cookie butter seems to be really popular these days and you can find it just about anywhere. I hear the Trader Joe's Brand is pretty good too!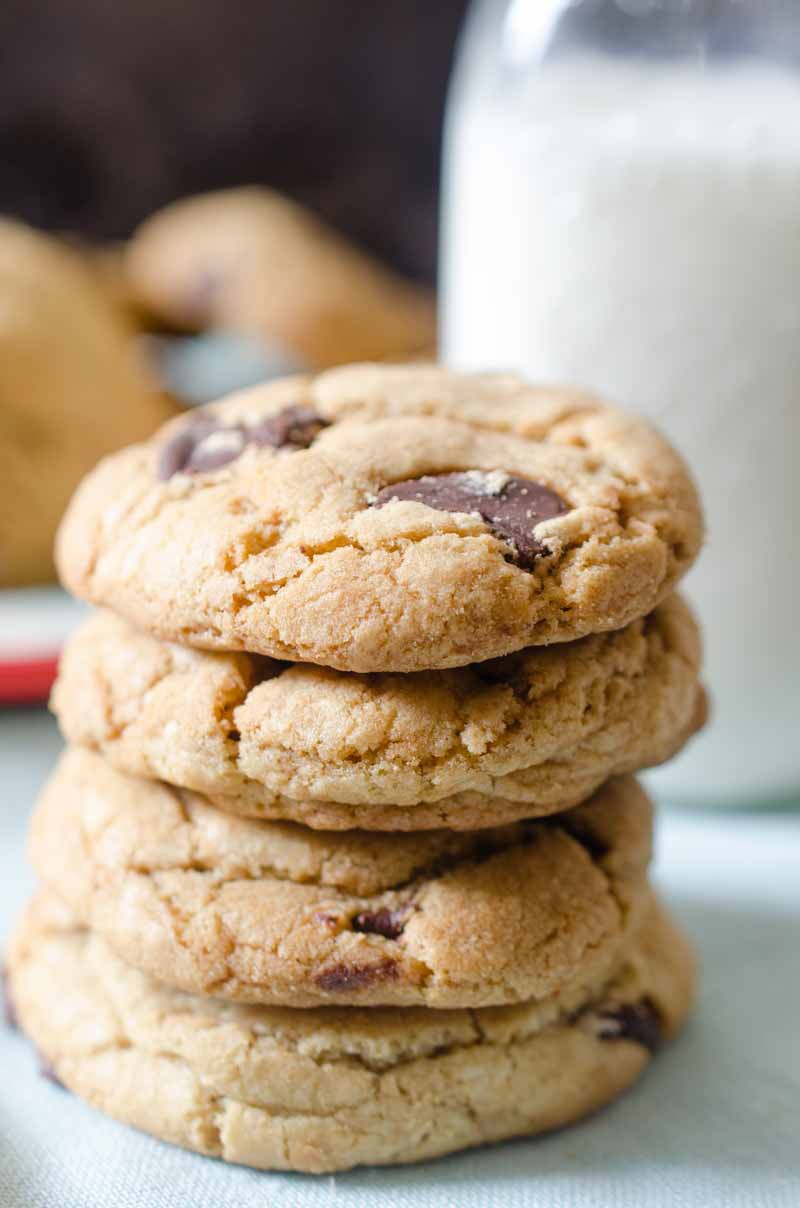 This recipe makes about 3 dozen of these delectable Biscoff and Dark Chocolate Chip Cookies. I'd recommend hiding a dozen or so for yourself, they'll be gone quick!